The outbreak of the Covid-19 pandemic has plunged the world into a period of protracted uncertainty. However, it has also given industries time to pause and reassess how we do things, and how we can improve our business for the better. We've picked out some highlights of our award-winning Business Leader Series which give us hope for the future, this time focussing on last year's interview with AviaDev's Jon Howell around event marketing and the future of the aviation industry. Check out the full interview in the video above, and feel free to share your own insights into the future of the aviation industry in the comments below!
Getting our interview off to a start, Jon introduces himself and his company, AviaDev, an African aviation events company which was born in his bedroom just over three years ago. "I completed a degree around 15 years ago in marketing & management, going on to work in various countries throughout the world in several tourism roles," he shares. "I came back to the UK in 2012 and fell into aviation events, and along with my family we developed the concept and have been running it successfully for three years now."
Matchmaking Industry Leaders
So, what's the story behind AviaDev, and what kind of services do they offer? Jon highlights that his company offers an annual event, bringing together all of the key stakeholders in the airline & aviation industries, with previous events based in locations including Cape Town and Rwanda. "We provide a platform for all of these industry players to come together and develop air services. There's a software we've developed where we matchmake these people together. The format of the day is that we begin with a conference where we discuss the state of the industry. In the afternoon, we move to one-to-one meeting sessions, before moving onto networking and wine tasting in the evening," he explains.
Jon highlights that such conferences are often worthless without getting the opportunity to property network with other players in the industry. "We've separated ourselves from others by facilitating these one-to-one meetings in our afternoon sessions. Instead of just exchanging business cards, these are pre-arranged 20 minute meetings, where airliners and aviation companies can meet and discuss potential business. This is hugely valuable, and we've had some real success off the back of it. I do it for the buzz of the result, and I can see what the tangible effects of new services are in terms of the economy and employment opportunities."
Jon highlights that he spotted a significant gap in the African aviation industry, noticing a shortage of relevant content online. "We wanted to fill that void. We created an ecosystem of content around the subject, and now my network is available to sponsors and other players. The business works, but it takes a long time to build," shares Jon, highlighting his company's use of LinkedIn to reach out to valuable connections. "We advise all of our team to invest some time in building their own networks, building their own personal reputation and credibility."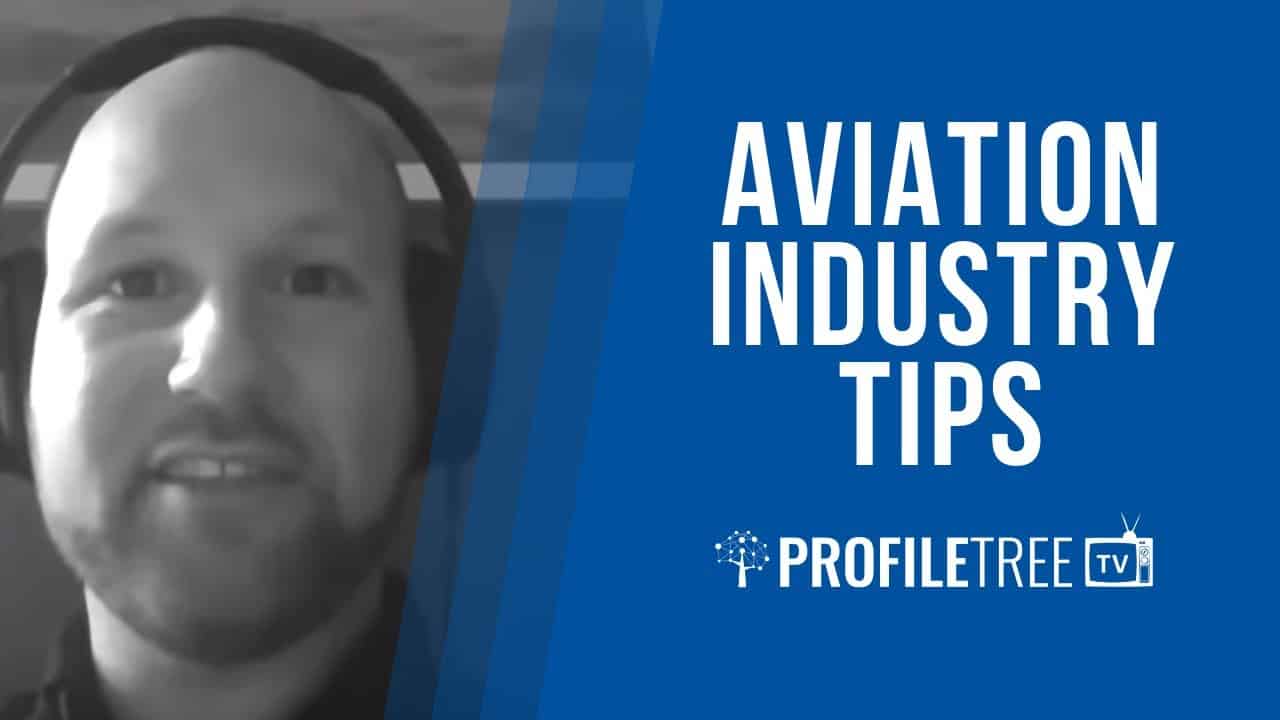 Covering all Bases
In his own role with the company, Jon covers all bases, including admin, marketing and business development. Indeed, having ultimate control over all aspects of the business has been a key reason for the success of his company. "When I'm fully accountable, it all falls back on me. I feel more in control. It's about having people that share your common goal and common purpose and want to get more involved rather than just a single job."
"We see the struggles. But we're really passionate about air connectivity and how it can create all of these links around the world."
**Those wishing to learn more about AviaDev can learn more by visiting the company's official website. Interested parties are also invited to reach out to Jon Howell directly via LinkedIn.**

Ciaran Connolly's interview with AviaDev's Jon Howell joins ProfileTree's award-winning Business Leader Series, recently recognised with the Best Content Marketing Award for a Video Series at the inaugural Irish Content Marketing Awards. To pitch your business to take part in the series or to share your own insights on the future of tourism, get in touch with our expert team today.