A web development company creates websites for clients and customers. They employ skilled and qualified web developers who write code for sites, as well as other staff like graphic designers, writers and SEO specialists.
Web development companies ensure that any website they build is fully operational and secure from outside sources with malicious intent. In short, they build websites from scratch and make sure they are secure.
This is crucial, as even the most basic website is a major investment: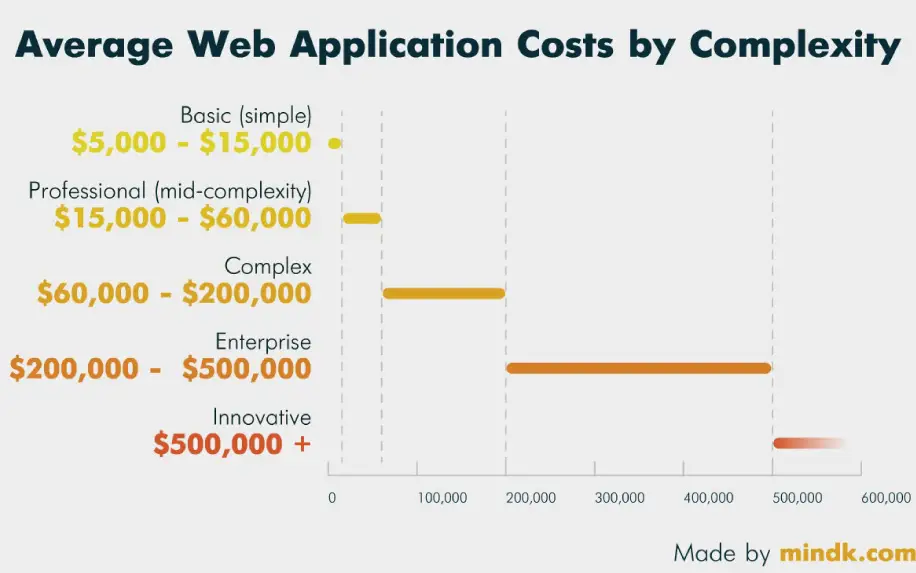 Some development companies employ thousands of people, while some may only have one or two staff. Your brand and reputation are important, and your website needs to reflect your brand's core values.
Beyond that, it's important to remember the role of business websites. This is to increase profits, either by reducing costs or boosting revenues. As such, it's important to focus on your bottom line during a commercial web development project.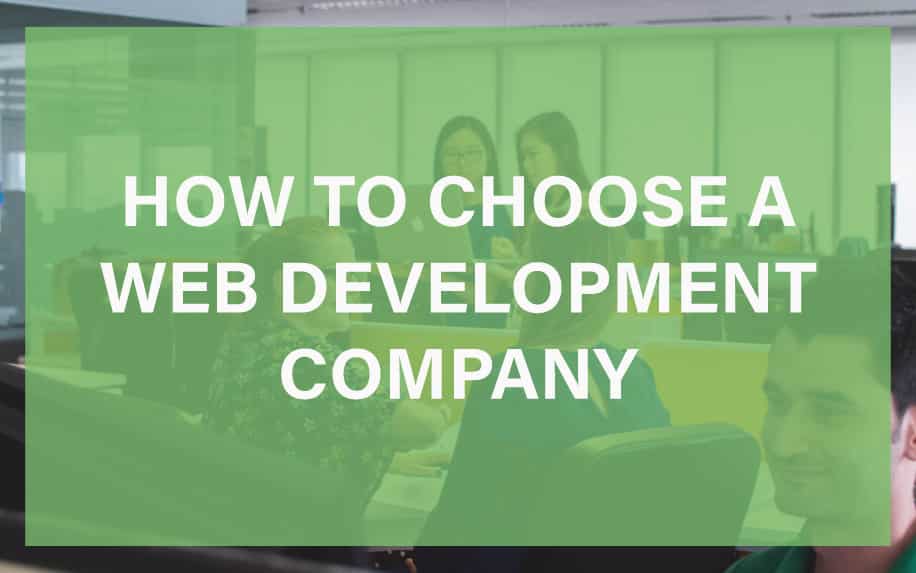 Finding and deciding upon the right web development company for your business and brand is no easy task.
There are many things to consider, such as your budget and your needs. Not every web development company is the right fit for everyone.
With a little knowledge and patience, you can find the perfect web development company to suit your needs.
Set Clear Goals
When you invest in anything, you should never take out your chequebook without a clear idea of what your goals are. Engaging a web agency is no different. Good agencies won't even put pen to paper until they understand what you'd like to achieve.
The key here is to relate your project to a core business goal. For example, acquiring new customers or making your order process more efficient.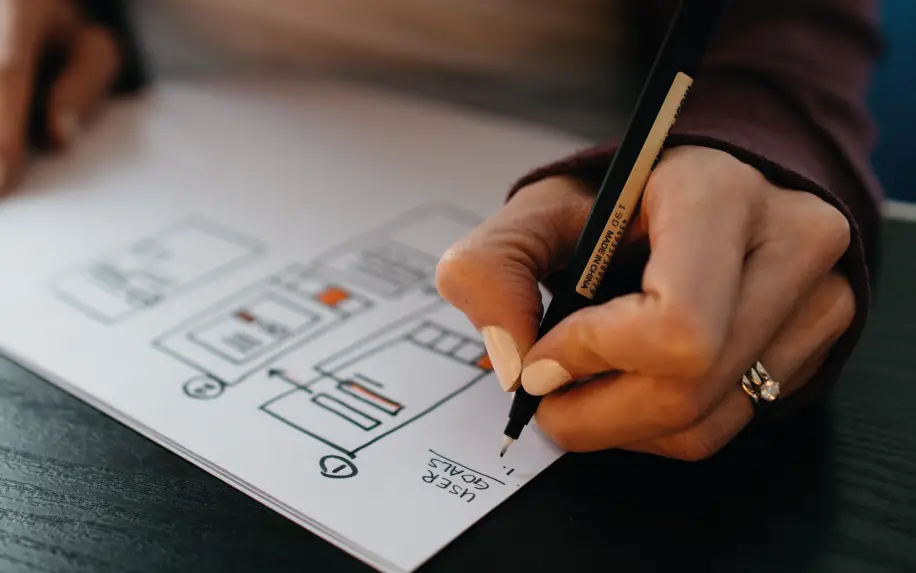 Know the answers to the following questions before beginning the search for a quality web development company:
What purpose do you want your website to serve?
Who is the target audience for your website?
How much are you willing to spend to create your website?
What is the timeframe that your website and goals must be completed in?
These are a few questions that you should know the answers to if you are to find the right web development company for your needs. They are basic, yet they will lay the foundation for your search.
If your website's core is e-commerce, then you know to focus on return on investment and building up your customer base.
If the website's purpose is to build your brand, then you will know to focus on educating people about your products and services in a straightforward, easily understandable manner.
Pick a Budget for your Web Development Project
Everyone has a budget, but how much should you spend on a new website? There are many things that will factor into the cost of hiring a web development company, including reputation, quality of work, and the time in which you expect everything to be accomplished.
The key is figuring out what to prioritise.
A reputable web development company known for its high quality of work will almost surely cost more than a newer or lesser-known company. If you need your website created and running in a short time, you will also be looking at paying much more money than if you had set more realistic time goals.
Consider all this while searching for web development companies to hire.
A tight budget does not have to mean you are stuck with low-quality web developers. You will just have to focus on what is essential for you. Distinguishing clearly between your wants and needs will make it easier to narrow down a web development company that fits within your budget.
Never hire a website development company that lacks professionalism and is inattentive to your needs simply because it will save you a dime. You will surely regret cutting any corners in the professionalism and skills department.
If possible, try and speak to former clients about their experience with a company, especially in terms of customer service and project management.
Many high-rated web development companies charge over £100 an hour, with top web design companies charging £150+ an hour. Never assume the quality of a company based on how much they charge; always do your research, and check out their recent projects.
How to Choose a Web Development Company: Things to Consider
You will want to look for particular qualities in a solid web development company when conducting your research. Quality web development companies should:
Be responsive to you and your needs,
Have an excellent portfolio,
Be professional and courteous,
Employ qualified professionals.
If a website development company takes time to get back to you and always rushes your meetings and phone calls, they are clearly too busy for your business. Nothing is more frustrating than employing someone who doesn't get their work done in a timely manner or is difficult to reach.
A good web development company, regardless of size, will have a portfolio of their work for you to review. Take the time to look over their work, and research their client satisfaction rate.
However, don't be deterred by one or two bad reviews if the majority of them are positive. Even the best agencies can have a couple of disappointed customers. Some clients simply have unreasonable expectations.
If a large proportion of former clients seem disappointed, then look elsewhere.
Business is work, and everyone must act professionally to be taken seriously and treated with respect. If a web development company's staff are rude or unprofessional, you may want to avoid working with them.
Time is money, and you don't want to spend it on poor or late work done by unprofessional people.
Another important thing to research when looking for a website development company is the qualifications of the professionals they employ. What credentials do they have? Do they continue to educate themselves and grow professionally?
The most qualified professionals are the ones who never stop learning.
Signs of a Good Web Development Company
A reputable web development company will do the following;
Be clear and concise,
Value your business,
Provide valuable feedback,
Listens to and understands your needs.
You already know that a website development company must be attentive and professional, have a good portfolio, and have happy clients, but there are several other things that make a quality web development company.
Reputable web development companies do not leave their clients confused or with unanswered questions. If you have questions about your website or related matters at any time, a good web developer will freely and clearly answer them.
There should be zero confusion or ambiguity between you and your web developer.
A web developer values your business when they make time for you, meet your agreed-upon goals, and adhere to your core values. If you constantly have to remind your developer of what is important to you, then you can be sure that they do not value you.
Any website development company worth it's salt will provide you with feedback throughout your business relationship. If the relationship is one-sided and you're doing all the talking, then you are not getting your money's worth.
They are professionals and should know what is best for your website. They should impart that information to you to make informed decisions regarding your website.
Good web development companies listen to their clients and understand their needs. It is a working relationship built upon solid communication from both parties. It is the web developer's responsibility to clearly understand what it is their client wants.
Quality web developers will not push forward a project they are not clear on. They value their client's time and their own time and eliminate opportunities for mistakes or dissatisfaction.
Choosing a Web Development Company
If you lack the time or the skills to create a website on your own, hiring a Website Development Company is an excellent option to consider.
The first step is to have a clear picture of your goals, as well as what you can afford to spend. A good business website should offer a return on investment, either by lowering costs or increasing revenues.
Be sure to take your time, thoroughly research and vet each company you consider, and choose a web development company that will build you a beautifully designed and fully functional website. You will also have to consider ongoing hosting for the website as well as occasional website maintenance.