Scope creep is a part of project management and unfortunately, you cannot completely avoid it.
Project management requires careful oversight in order to ensure a project cycle is completed to a satisfactory standard. Sometimes, scope creep can appear when things go wrong, which may frustrate project managers, clients and other stakeholders.
We can help you identify factors that may cause scope creep and help you better manage your projects to ensure a satisfactory outcome for all. Proper project management will also help you better allocate resources and increase profitability for your business.
Table of Contents
What is the scope of a project?
In terms of project management, the scope refers to every process and action that is taken within a project cycle. This can include everything from the discovery call to the final end product/service.
The scope is supposed to determine the steps that need to be taken with the project. A project manager will then use the scope in order to allocate project tasks, properly manage resources, handle communication and ultimately meet the deadline of the project and achieve a satisfactory outcome.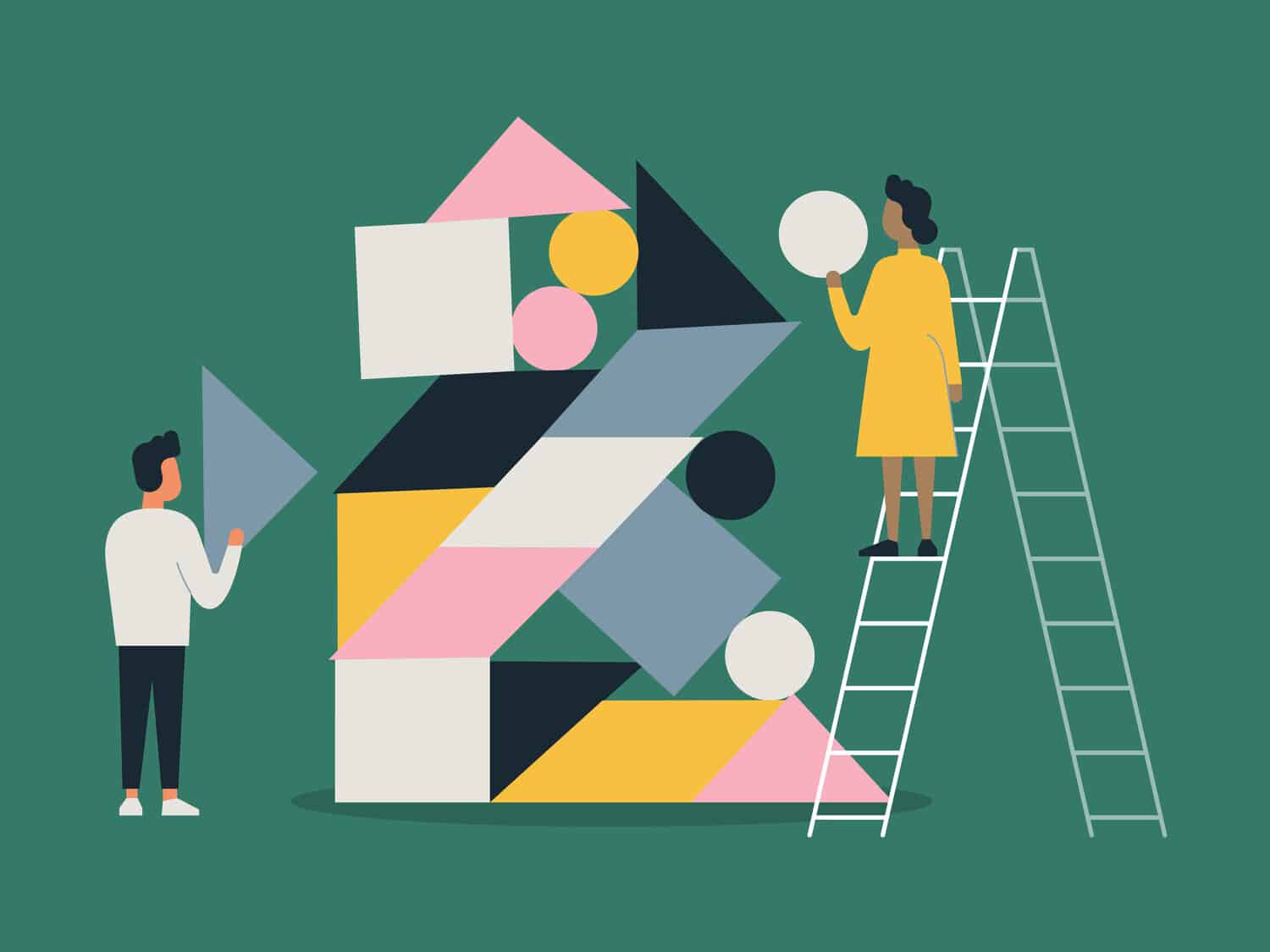 What is scope creep?
Scope creep appears when new tasks are added to the scope of the project without any anticipation of them. It extends beyond the confines of the original project; it's an unauthorised adjustment that usually results in the overbudgeting of the original project scope.
When scope creep crops up, it can affect the timescale, resource allocation and budgeting of an existing project. It's additional steps and unforeseen tasks that need to be added when the project cycle has already begun, which can make it more difficult for project managers to complete a full project cycle.
Scope creep examples
Scope creep can appear regardless of the industry or sector. Check out these examples to gain a better understanding of what it is and how you can avoid it.
A client has asked a business to create a promotional video for their business.
In the initial project scope, the client and business agreed to film the business at their location.
The videographer agreed to film on-site for 2 hours, edit for 6 hours and leave 2 hours remaining for any requested edits following the first draft.
Mid-project, the client has now asked if they could film at another location, however, this will increase the initial agreed-upon hours and cause major scope creep to appear.
The project manager needs to explain to the client that the recording hours have already been used and that any additional requests that fall outside of the initial project specifications, need to be additionally paid for.
It can be challenging to have conversations like these whilst trying to impress clients and offer them a top service. However client requests shouldn't be detrimental to the success of the business, there is a fine line between reasonable requests and additional services that need to be paid for.
Can scope creep be avoided?
Unfortunately, scope creep is inevitable in any project cycle. Regardless of its original scope, issues come up where both clients and stakeholders need to make changes or alternations to the original project specifications.
Businesses and project managers cannot eradicate it completely, but they can minimise the possibility of it and preempt how they are going to deal with additional tasks if they were to appear.
Anticipating these unforeseen changes will help project managers set aside some time and resources in the event of scope creep, in other words, it's better to underestimate a project and over-deliver on expected results, as opposed to getting caught up in a back-and-forth about resolving the problem.
What are the results of scope creep?
Scope creep can have several negative effects on a project cycle, both in terms of gaining profitability from a project and in terms of damaging relationships with key stakeholders. Some of the issues scope creep can result in includes:
A loss of business resources.
Increased time spent on projects.
Frustrated clients and stakeholders.
Frustrated project managers and staff.
Unable to meet the project deadlines.
Overbudgeting of the original project cost.
An unsatisfactory outcome of the project.
The aim for project managers is to minimise the possibility of scope creep appearing or at least manage the negative impacts that it can have. There are steps you can take in order to reduce the possibility of scope creep appearing on your projects.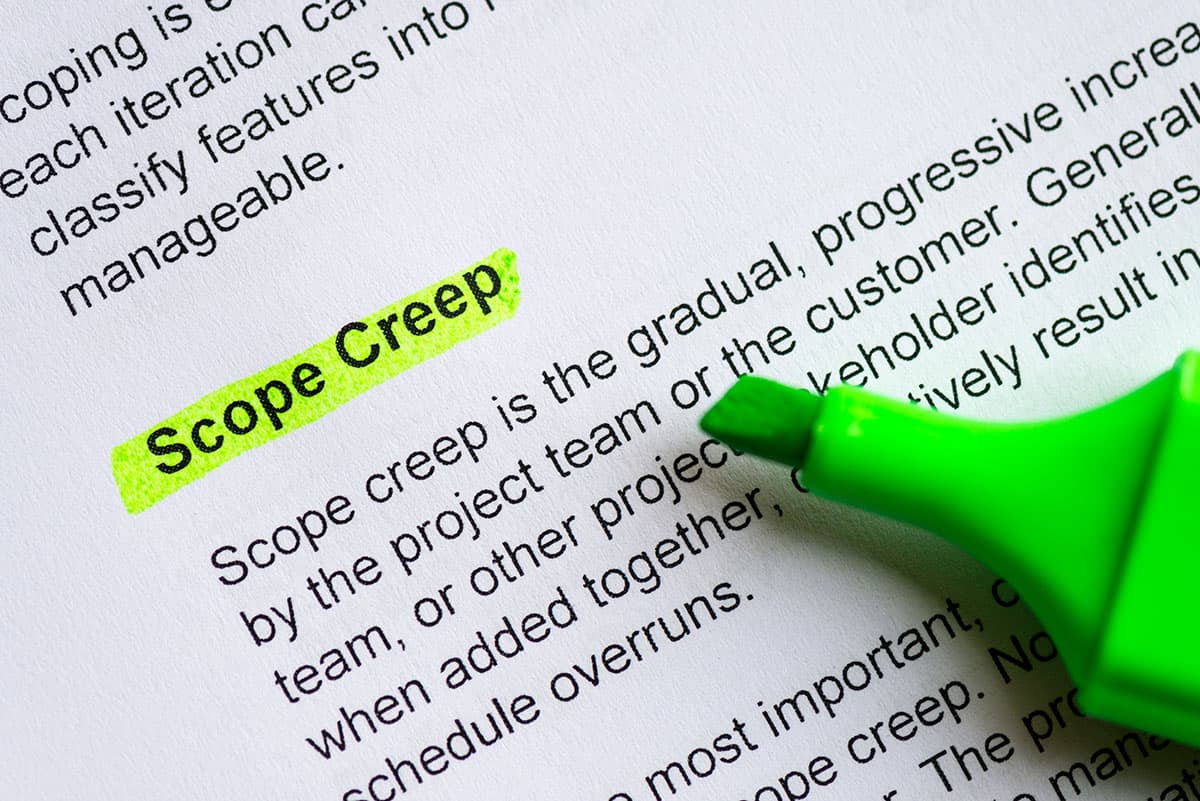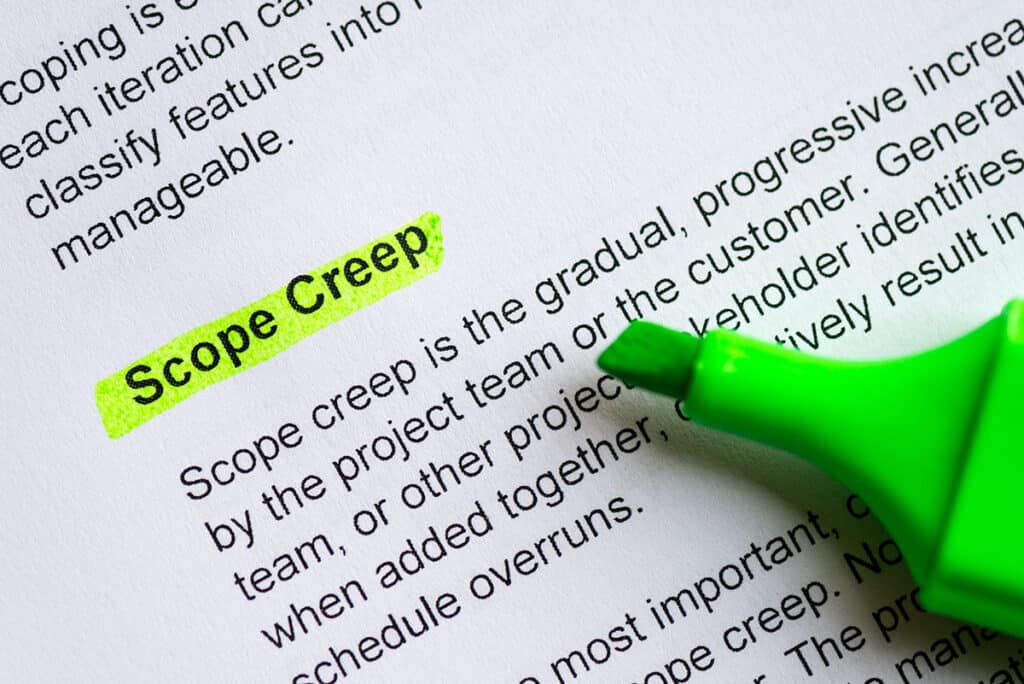 How to manage scope creep?
Several factors can cause scope creep to crop up in project cycles. Project managers should be aware of the risk factors and take steps to minimise the possibility of it. Some of the main causes of scope creep include:
Ensure a clear scope
A common culprit for scope creep can happen in the initial scope of a project. If the project outlines are not clearly defined or if there is a lack of clarity in the project objectives, this can increase the possibility of scope creep appearing.
Ensure that all stakeholders are fully aware of the project outlines and are in agreement with the set objectives.
Ensure effective communication
It is imperative that everyone involved in a project lifecycle, i.e.) project managers, stakeholders, sponsors, clients, etc, are fully aware of the project outlines and the expected results. Project managers need to manage expectations and ensure that they can deliver on what has been promised.
Check out these project management apps which can better help you communicate with your team.
Role allocation
Everyone who is involved in the project should understand the importance of their role and the impact that their efforts will have on the completion of the project. No matter how significant their role is, everyone has a key part to play in the project lifecycle.
Managers need to ensure that a steady flow of work is maintained in order to keep the project on track. They should complete regular check-ins to ensure that the project is moving along and is able to meet the deadline.
Be aware of clients trying to get extra work
Scope creep can also appear when a client is chancing their luck to get extra work done within the initial project scope. And whilst it may only sound like an extra few changes or alternations from the viewpoint of the client, if the business was to do this for everyone, it would result in major resource loss and poor project management.
Project managers should ensure that expectations are clearly outlined. They should also be firm but fair when responding to client requests about additions to a project, referring to the initial project outline for reinforcing these boundaries.
Remember: you can't avoid scope creep, but you can expect it!
You should also check out the following article on How to create an invoice, ensuring that you have the skills and tools at hand for enhanced business management.
SEE ALSO: Management Consulting | How to Become a Consultant | Behavioural Change Tools | Small Business Consultation.