Affiliate marketing is a way of making passive income. According to Statista, business spending on affiliate marketing will hit 8.2 billion dollars in the United States alone by 2022. Taking advantage by tapping into this industry seems like a good idea, but what does it take to start?
This step-by-step guide will cover the journey of affiliate marketing from start to finish; starting with the basics and finishing with the knowledge and tools to get started. Let's dive in!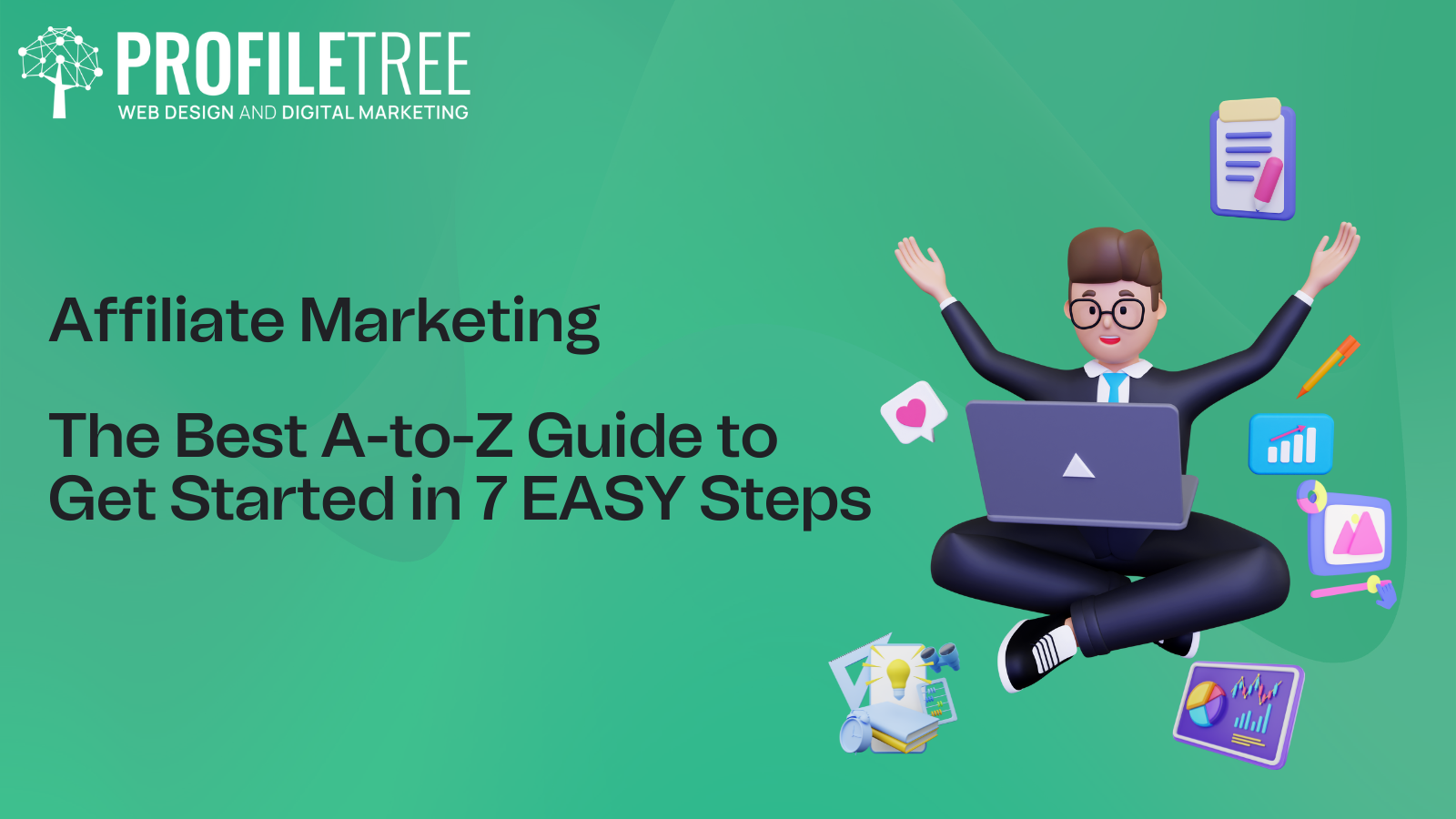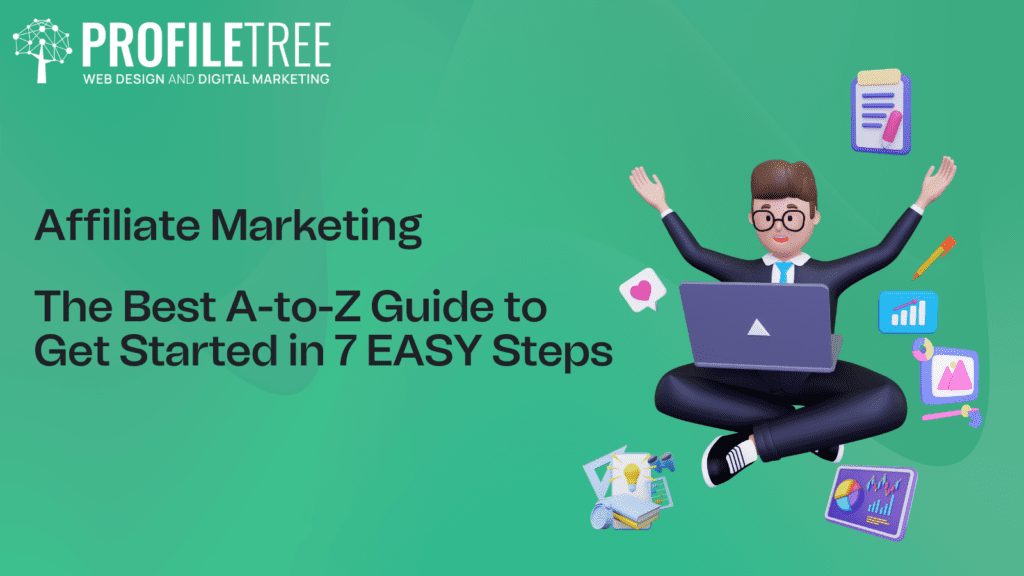 Table of Contents
What Is Affiliate Marketing?
Affiliate marketing is a popular tactic to drive sales and generate significant online revenue. An affiliate makes a profit by earning a commission for marketing another person's or company's products. The affiliate simply searches for a product they enjoy and can talk about, then promotes that product and earns a piece of the profit from each sale they make. The sales are tracked via affiliate links from one website to another. Basically, affiliate marketing is a business triangle where an affiliate plays the role of an intermediate party between the manufacturer and the consumer.
What You Need to Succeed at Affiliate Marketing
Anyone can be an affiliate marketer, but not everyone will succeed. To actually start making a reliable income from affiliate marketing, an affiliate must dedicate some effort. It requires skill, experience, and work. It's not a quick or easy road to success, but when done properly, it can generate impressive income.
To become an affiliate, you need a certain set of skills but generally, you have to be someone who enjoys blogging and doesn't mind spending much time online. Besides that, you should have:
An interest or expertise in a certain niche
Internet and consumer research skills
Website building/graphics/ SEO/ PPC/ analytic skills
Ability to write appealing content or outsource to someone who can
Organized & methodical
Patience and strategic skills
Networking skills
Nonetheless, the most important key for getting ahead in the game of affiliate marketing is creating engaging content. An affiliate must be getting straight A's at content creation before becoming an affiliate marketer.
On the other hand, one of the perks of getting started with affiliate marketing is that you don't need to make an up-front investment. One of the things that are so great about affiliate marketing is that it is a truly level playing field. You don't need to invest much money to start an affiliate business.
All you need is a computer, Internet connection, and motivation. However, affiliate marketing is a skilled practice, and learning the ropes can be a slow, hard slog. So be prepared to spend a lot of time, rather than a lot of money, at the start of your affiliate career.
The Difference Between Affiliate Marketing and Influencer Marketing
Influencer marketing is a prevalent marketing tactic used by most brands on social media platforms. You must have stumbled upon tens, if not hundreds, of Instagram stories where celebrities and influencers promote specific brands and products. Affiliate marketing and influencer marketing have a few things in common, but there're major differences.
Influencer Marketing VS Affiliate Marketing
Influencer marketing is a marketing approach where brands partner with influencers on social media platforms who promote the brand to their followers with the objective of brand awareness. This is usually done on social platforms like Facebook, YouTube, and Instagram. Influencers are often celebrities, bloggers, media personalities, and industry experts. They're compensated in a number of ways: flat fee, payment per post, or through free gift products. Brands measure the return on investment by tracking the number of new followers, social media engagement, or website traffic.
Meanwhile, affiliate marketing is an approach where businesses promote the brand's content on their website to their audience and receive a percentage of sales when leads buy the brand's product. Therefore, the objective is lead generation and revenue growth. Affiliates are generally companies and sites that operate in the same niche as the promoting brand and the brand's target audience spends time on these affiliate websites. Affiliates are often blogs, companies, and publishers.
The standard payment for affiliate marketing is a percentage of product sales. There are also 'pay per action' options where affiliates get paid when leads complete a form, join a mailing list, or any other call to action the brand decides on. To calculate the return on investment, brands consider average order value, sales volume, or lead generation.
Why Affiliate Marketing Has Potential
You may be wondering why brands and businesses consider affiliate marketing a successful marketing channel. Before deciding on affiliate marketing, it's a valid point to check the longevity of your business investment.
Moving Away from Traditional Marketing Channels
In the last ten years, brands have been switching away from expensive, traditional marketing channels, such as TV and outdoor campaigns in favour of digital advertising. Additionally, with the COVID-19 situation, brands are in dire need of ways to cut down marketing expenses as a way of coping with recession. That's why they're opting for less for channels that cost much less and have a traceable efficiency like affiliate marketing, influencer marketing, and digital ads.
In fact, 81% of brands and 84% of publishers leverage the power of affiliate marketing, a statistic that will continue to increase as affiliate marketing spending increases every year in the United States. In 2018, content marketing costs were gauged to be 62% of traditional marketing schemes while simultaneously generating three times the leads of traditional methods. In fact, 16% of all orders made online can be attributed to the impact of affiliate marketing. This is particularly more relevant during COVID-19, as users' online presence skyrocketed.
Consumers Trust Testimonials More Than Ads
The days when consumers were voiceless are long gone. Consumers are more empowered now than they ever were. Brands no longer have full control over what's being said about their products. Testimonials and product reviews are BIG business.
They can really make or break a brand's image. Due to COVID-19, consumers are now more price sensitive and they're not willing to risk much when it comes to trying new products. They don't want to waste money on products that add no value. Therefore, 92% of consumers prefer to read online reviews before buying. Here are some eye-opening figures that reflect how reviews play a role in the consumer journey:
72% of consumers say positive testimonials and reviews increase their trust in a business.
70% of people trust reviews and recommendations from strangers (Nielsen)
88% of consumers say reviews influence their online purchasing decisions. (Vendasta)
88% of consumers trust online testimonials and reviews as much as recommendations from friends or family (Big Commerce)
97% of B2B customers cited testimonials and peer recommendations as the most reliable type of content.
How to Get Started with Affiliate Marketing?
Affiliate Marketing Step #1: Listen, Watch, Learn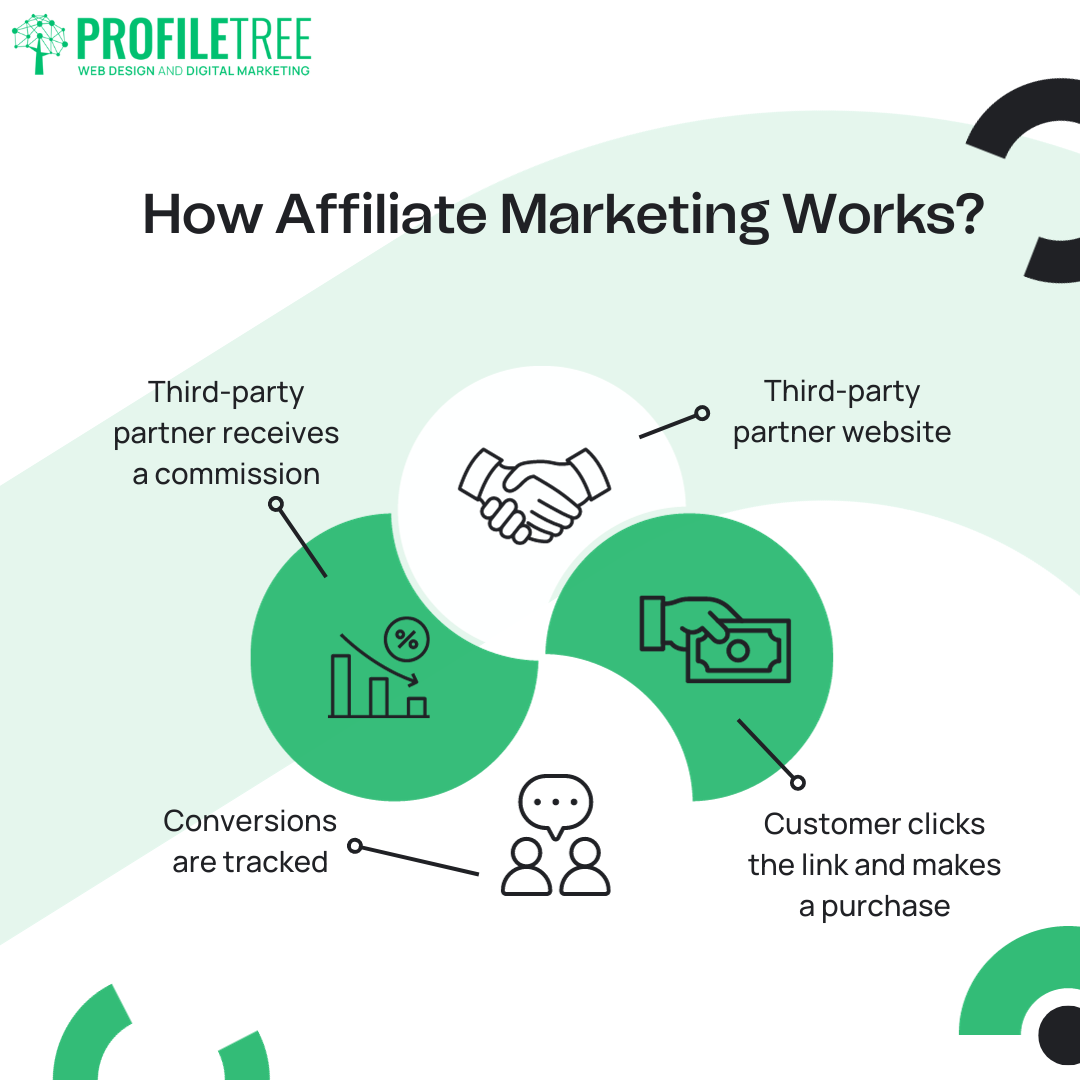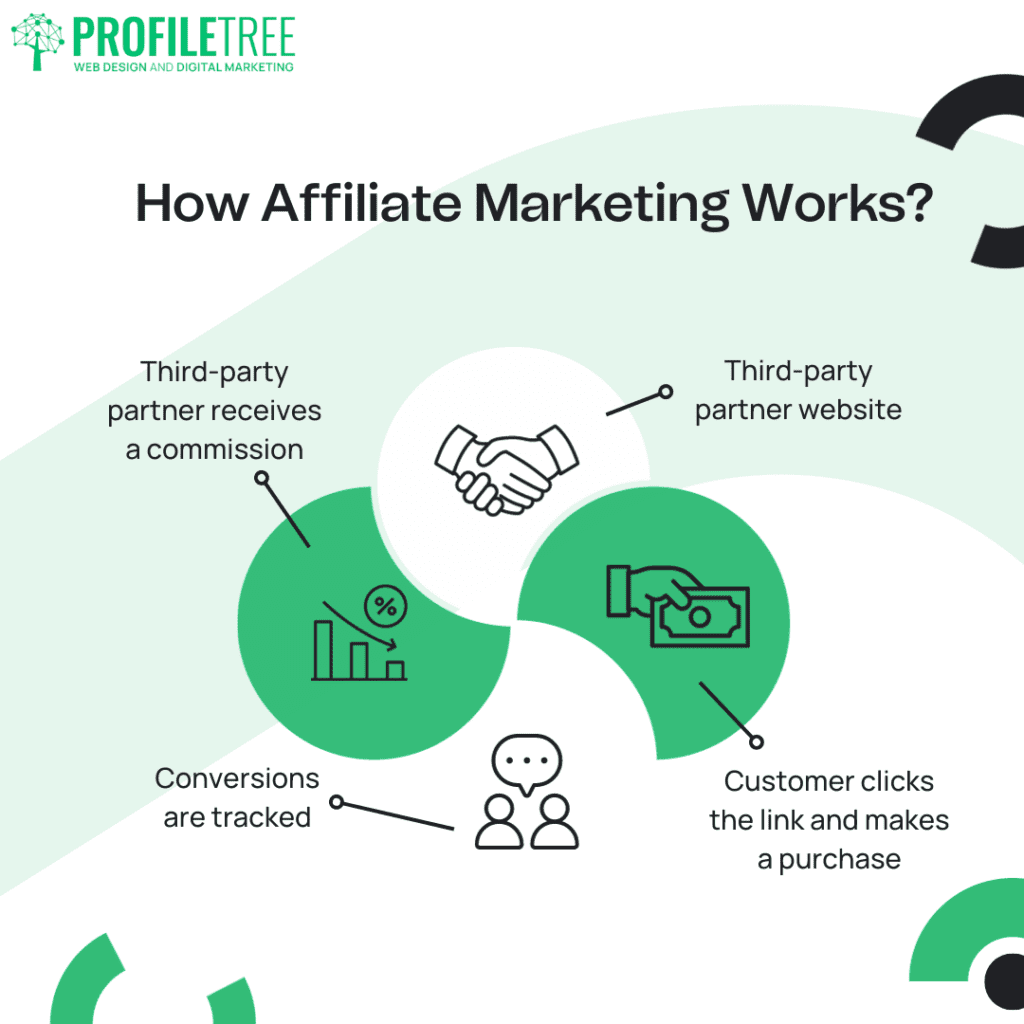 That's exactly what you're doing now. Get to know more about affiliate marketing from different resources. Watch videos and read articles including the various tools and strategies that are available, and the latest trends and tactics that affiliate marketers are using. Get to know the different points of view; the good, the bad, and the ugly sides of affiliate marketing. There're many myths surrounding affiliate marketing. The more you listen, watch and learn, the easier you'll find out what's good for you. You can also learn a lot from those who went further down the road than you. Joining online communities, podcasts, and webinars for affiliate marketers is a good idea to do so.
Affiliate Marketing Step #2: Research to Find a Niche
Definition of Niche Marketing
In affiliate marketing terminology, a niche is a narrow topic within a significant industry. People often mention niche marketing as the process of promoting to a specific segment of consumers in any given industry. But what's the importance of selecting a niche? A niche is much less competitive than the mass market; thus, for a beginner, it's always easier to start with a niche.
For instance, if you're starting a small retail shop, would you want to compete with Tesco? Of course, it's much easier to establish yourself as the main expert on one narrow topic and then extend your offering.
The entire idea of affiliate marketing is based on credibility, information, and adding value for website visitors. If you promote too many different types of products, it might make a superfluous impression of yours among customers, mainly affecting your credibility. So if you want to establish yourself as a trusted source of information and become a genuine promoter, there are no alternatives to selecting a niche.
How to Choose the Right Niche?
The niche you go for won't only be a topic you enjoy. It must also have other characteristics. There are so many niches – or categories – of products you may choose to focus on in your affiliate marketing activities. Affiliate marketers usually choose the niche based on a few different factors:
Can you Create Engaging Content for this Topic for a Long Period of Time?
A profitable niche has unlimited potential. So you want that topic to be long-standing, evergreen and to have growth potential. So it should neither be too narrow nor too broad. For example, if you want to promote some Whey Protein products, you have to publish a few niche topics such as what it is and how it can benefit people. You may run out of ideas too soon and you would end up with nothing to keep your blog updated.
You'll likely start comparing the product to other relevant products such as Mass Gainers. As a result, you'll also start building some authority in Mass gainers too. Top affiliate marketers often expand their area of marketing in this way. They start with a narrow focus but with a vision to maximize whenever an opportunity arises.
Actual Demand and Competitiveness Level of the Niche
There're several niches that are most popular among affiliate marketers, such as business and investment topics, dating topics like online dating, dating advice, and health topics such like diet, fitness, sports. There's also style, beauty, fashion, and makeup. These are all highly competitive topics because they all focus on products and services which are always in high demand, so they attract many affiliate marketers.
The more crowded the niche, the harder it will be to compete and drive traffic and conversions. Therefore, not all niches are equal. The best advice here would be not to try to color the ocean purple by going head to head against giant affiliate marketers. It's almost impossible to beat them at their own game without a huge effort and the patience of a saint. An ideal situation for a beginner affiliate marketer is to start with the smallest category that can sustain your business and puts your content in the proper context.
Next, obsess over an underserved content niche that other websites have been neglecting; a niche you can own and defend. Your goal is to find a high-demand-low-competition niche. In other words, your niche must be competitive enough to be profitable but not too crowded that it would be hard for you to establish yourself. The same balance should be considered when it comes to your target segment. If your target segment is too small, then the potential for growth won't exist.
How Well do You Know Your Niche?
It's best to focus on niches that you are familiar with. For example, if you are a fitness freak, you can choose to promote fitness products. Having a personal experience or authority on the niche makes it much easier and comes more naturally to promote products that you actually use. Moreover, you won't need to spend time learning about a topic you're completely unaware of; that's another perk.
However, it's not a must. You don't have to be an expert in the niche. If you find a niche that looks promising, you can brush up on it and get the knowledge you need to succeed. As Gary Vaynerchuk puts it, "document, don't create." Documenting what you've learned can make great content and attract people who are interested in following your progress.
A golden tip: If you're going to be the main content creator, choose something you're interested in. Many affiliate sites die due to a lack of consistency. If you're creating content that you're passionate about, you'll find it much easier to press on when things get mundane. If you're outsourcing the content, then there's no need to worry about choosing a niche you love to talk about. In this case, it's better to work with seasoned experts in the niche. Experts can help you create high-quality, trustworthy work, which can lead to more traffic, engaged visitors, and more affiliate sales.
How to Define a Profitable Niche for Yourself
A well-defined niche isn't something that targets a broad industry. It should be a niche within a more significant sector. For example, hair care is not a niche. It is a huge industry, and thousands of marketers would be struggling to earn a top spot for themselves. Now, if you dig into things that fall within the category of hair care, you might find a few narrow niches such as hair care for curly girls or hair coloring. So, when searching for a niche, try to dig into the larger industries and find a well-defined niche within it.
But, How Do You Know if it's a Niche with Growth Potential?
Step 1: Brainstorm and Keyword Research

First, you have to find if your selected niche links to any other relevant niche. For example, curly hair care automatically links to heat damaged hair care. Once you establish yourself as a curly hair specialist, you can start promoting other products relevant to hair damage.
On the other hand, the key to validating the competition and demand of a particular niche is keyword research. Keyword research can provide you with accurate data analysis of users' interests in any place in the world. So, it's basically a report that gives you the search volume of a keyword (i.e. the number of times users have searched for this keyword.)
Another important scale of SEO difficulty and Paid difficulty which estimates how difficult it is to rank for a keyword. The higher is the keyword difficulty, the harder it is to rank on the first search page results due to the high competition of the ranking websites. The only difference between paid difficulty and SEO difficulty is that the latter refers to ranking organically while paid difficulty refers to sponsored rankings.
These two metrics will be your compass when it comes to figuring out the competitiveness of your niche. SEO tools often score the ranking difficulty of each keyword on a scale from 0 to 100. Here's a rough estimate of what the numbers would mean for you choosing a niche: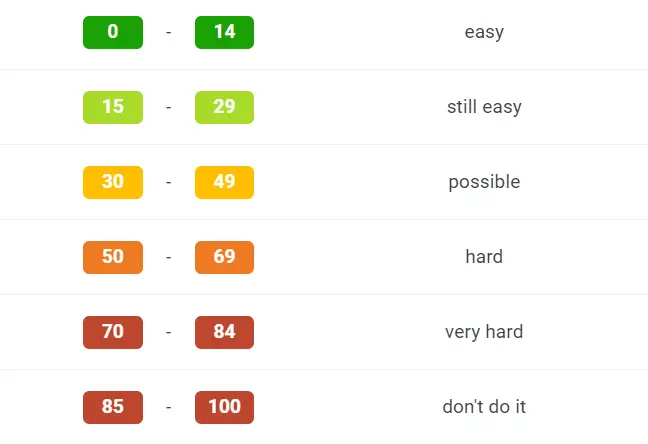 'Still easy' and 'possible' categories roughly represent the solution to the low competitiveness-high demand riddle. That way, choosing your niche won't only be based on intuition but rather on numbers and real readings. Finally, you can define the competitiveness, and naturally the growth potential, of a niche through the Cost Per Click (CPC). The cost per click is calculated according to a bidding process.
So, the more competitive a niche is, the higher the bid will be. If advertisers are willing to pay more for a keyword, it means it's a profitable one. For instance, if people are willing to spend over 10 Euros per click (without a guaranteed conversion) for that niche, then they bid that high because they know there is big money involved in closing a sale.
Step 2: Check its Monetisation on ClickBank
There's no point in getting into affiliate marketing if you can't monetize it, and you can't drive traffic and sales. You'd just be spinning your wheels. That's why you need the help of ClickBank. ClickBank is an e-commerce platform that connects over 6 million digital content creators and affiliate marketers, who then promote them to consumers. The platform works through an affiliate network, making it easy for its registered users to increase their visibility and promote their ebooks, online courses, videos, and music to more consumers.
So, ClickBank is essentially an affiliate retailer, and although there are many similar affiliate networks, ClickBank is unique because of how many users are on the platform. Therefore, it is going to be helpful with defining your niche and validating its growth potential.
So, let's break down what this platform can give you. On the left side, the website has suggested niches or categories that you filter your results according to. If you can't find a relevant category on the list, you may search for your category on the search bar at the top.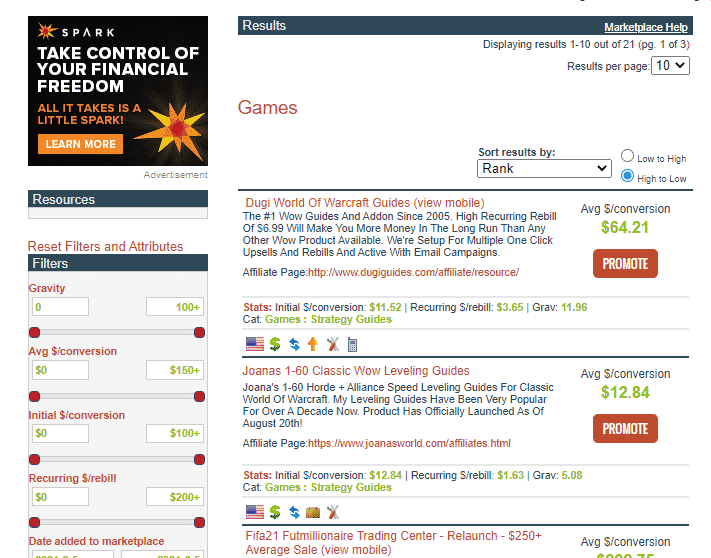 Your search results page, will have a list of relevant products that you can sell. A good thing to do is to sort your results by gravity. This metric essentially highlights how well the affiliate product sells for a given niche. Now, take a look at the search results and investigate to see if any products look like they'll be easy to sell in your researched niche. Moreover, ClickBank shows you the average money earned per conversion. That's a great way to know how much you can earn by selling a product beforehand. The goal here is to select products that are easy to sell and have a good cash return.
Affiliate Marketing Step #3: Building a Website for Affiliate Marketing (Or, Choose another Platform)
What salt and pepper are to cooking, a website is just as essential to an affiliate marketer. Theoretically, you can do affiliate marketing without a website. Any platform would do as long as you share the affiliate marketing link in the description or caption of your videos or posts. So, Facebook, YouTube, or even Instagram; they all work. However, having a website allows you to have more control about how your content looks like. In addition, you won't miss out on the huge opportunity of SEO and paid search results.
Setting up Your Website's Basic Gear
Having a website used to be much more complicated in the past. Right now, it's a breeze. To get started, you need to lock in web hosting and a domain name. A domain name is your blog's unique address. Meanwhile, web hosting is a place where all the data that makes up your website, like files, images, and HTML code are stored. These files take up space and need a place to live.
Without an online home, your files would just sit on your computer and no one would ever see them. A hosting provider will provide a place on a web server to store all of your files and is responsible for delivering the files of your website as soon as a browser makes a request by typing in your domain name. The good thing is that hosting providers such as Godaddy and Bluehost make this process super easy and affordable. For just as little as 4.76£ per month, GoDaddy offers a '.com' domain. Meanwhile, Bluehost offers hosting for basic websites at 2.14£ per month.
It's always better to go for '.com' domain name. You can check the available domains through GoDaddy's domain name checker:

After you click the check availability button, you'll see whether or not the name you chose is in use. Keep trying your potential names until an option you like is available. If none of your potential names are available as a .com, head back to the beginning and brainstorm for another name that could work.
Once you've decided, sign up, if you haven't done so before, and choose your favorite plan. This is a sample snapshot from Bluehost for a combined package of web hosting and one domain name.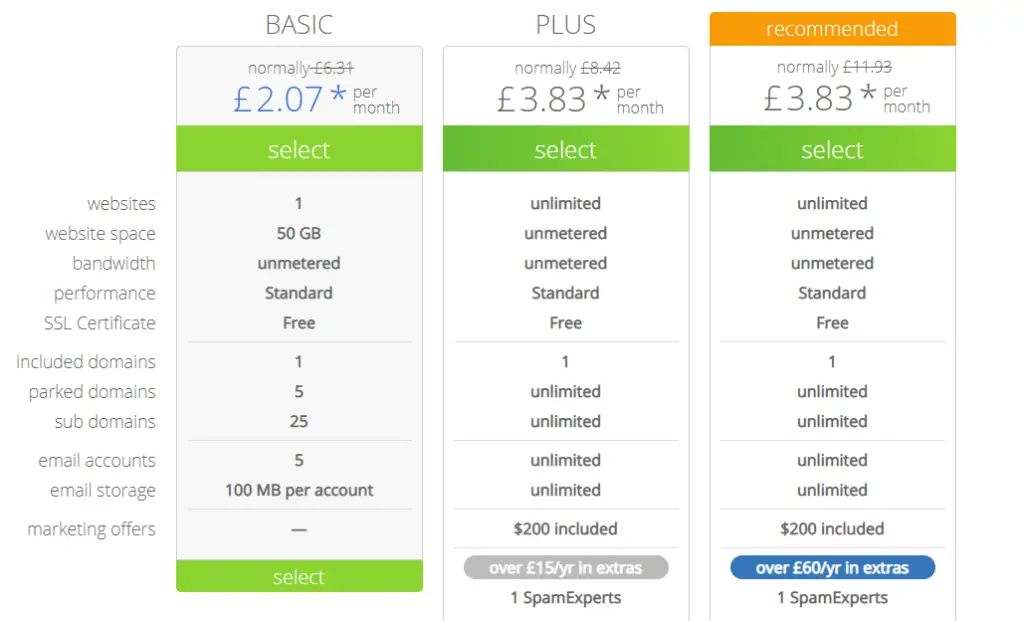 Next, enter your payment information, click submit and voila! You have a new blog.
Install a Blogging Software
After setting up your domain name, you'll need to install a blogging software. WordPress is the most popular in the world. It's user-friendly, free, and powerful. Without any technical experience, installing WordPress is a piece of cake. Here's how to do it step by step:
Log in to your website, and click on the 'Install WordPress' icon.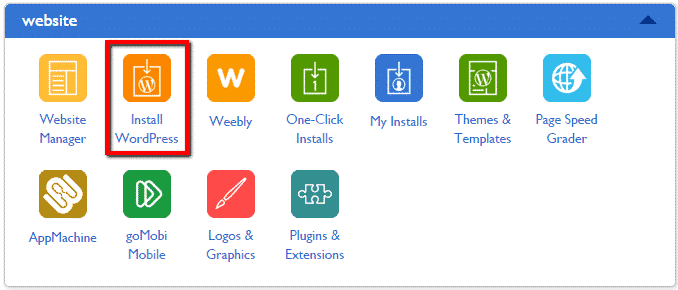 Choose the "do it yourself" version and click the "Install" button.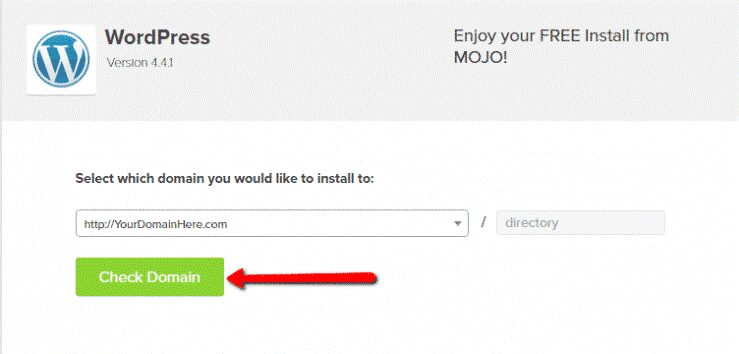 Use your third click on the "Check Domain" button. Finally, agree to the terms and conditions and finalize your installation.
Now, you can officially create and publish your first piece. WordPress is an easy tool. Its busy dashboard shouldn't scare you away. You'll master the basics in no time. Simply log in, and click on 'New Post' to start writing.
It automatically saves your progress in drafts. You may also preview before you publish or edit posts after publishing. That way, you're always in safe hands.
Additionally, your web design is something you can control through WordPress. You can pick from the different 'themes' that the platform offers. You don't have to get your web design straight from the start. Your blog's look and feel is something that will change over time until you reach the ultimate look that fits the essence of your brand. Will discuss that further in the next section.
Furthermore, WordPress has many other features called 'plugins'. These are extra features that you can add to your website to improve its functionality. A plugin you can't miss is YOAST SEO. It's a game changer to your SEO. YOAST tells you exactly what you need to work on to have better SEO results. It's a great, easy way to learn about SEO. SEO plays a huge role in increasing your blog's traffic.
Read more: Understanding SEO Performance Metrics
This is one way to build your website for affiliate marketing. However, this isn't the one and only way. There're many website building platforms that enable you to build a website without coding. For instance, Wix, Squarespace, or Shopify. Each of them has special benefits and cons. You can choose to go for any of these builders instead.
Affiliate Marketing Step #4: Creating Content for Affiliate Marketing
Here comes the fun part, and the hard work, too. That's how you build an empire of followers, readers, viewers, or visitors. They're the secret to becoming a successful affiliate marketer. So, where do you start? The beginning line is always at research.
Research like a Detective
You must be knowledgeable about the topic you've chosen. Read, read, and then read more. Find out what works and what doesn't. What's trending and what's not. Follow every blog and website that creates content within the same niche. Write down what they do well and what they don't. Learn about the audience from the comments on their articles and videos. Get to know how the readers of your niche behave. Their aspirations, their pain points, and daily life challenges, the blogs and websites they go to for advice. That'll help you create content that truly resonates.
Craft a Reader's Persona
Creating a persona for your reader is a wonderful way to set up the name, tone, and content strategy for your website. Without a persona, you wouldn't know what content to create, what product qualities and benefits to highlight, what pain points to address, or what emotions to evoke.
In short, you wouldn't know how to best help your customers. And you'd run the risk of drowning your entire audience with too much content that is just irrelevant. A buyer persona is a marketing exercise in which you make up an imaginary person who embodies one of your target segments.
They help you visualize the real person you're selling your products or services to so you can fine tune your messages. As an affiliate marketer, your audience won't be just 'a buyer', he/she is basically a reader and a follower. Technically, that means that it's easier for you to know your audience because you can directly interact with them.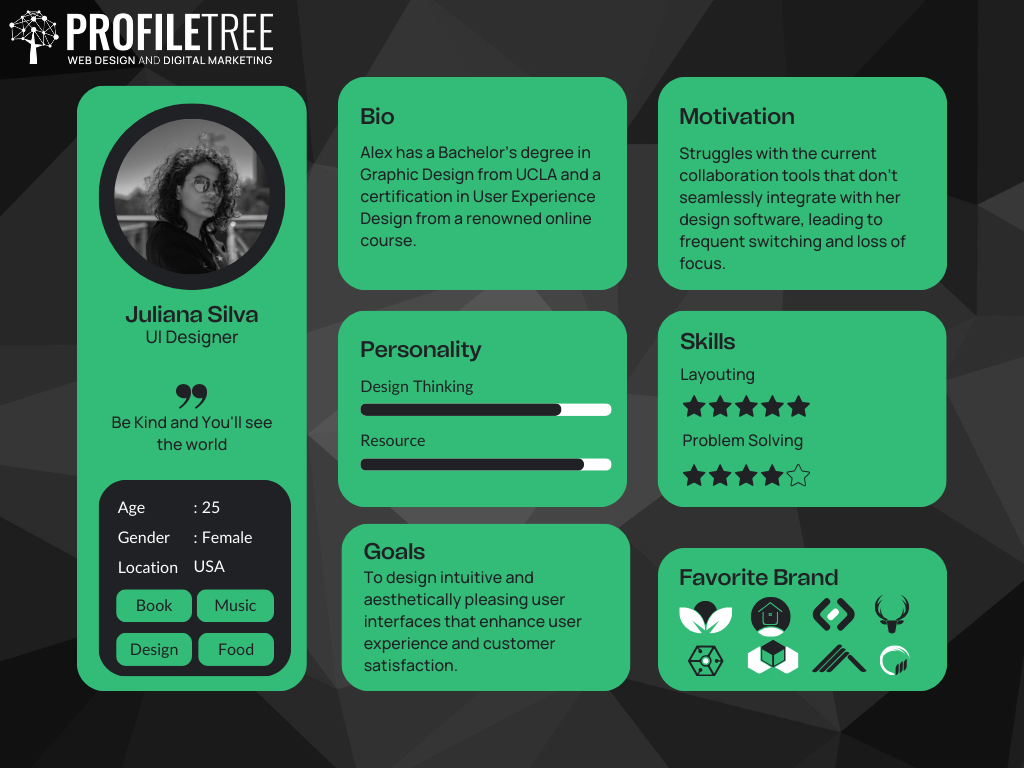 A reader's persona sounds something like this:
Sam, the Social Media Strategist
Millennial
Female
Reports into Account Director
Reads Social Media Today and Social Media Examiner
Biggest frustration: Sam is spending too much time on coordination with other team members and on client reporting.
Sam works for a digital agency and manages social media for a portfolio of five or six clients at a time.
Her plate is full, but she has her system nailed down to a science. She currently uses a scheduler to manage all her clients across platforms, but she's looking for a new solution with better team collaboration and reporting features.
The new solution must have all the same capabilities as the old one, plus more.
When you can understand that much detail about your audience, you'll find it a lot easier to create content. It'll never feel like you're talking to strangers. Do you ever sit with your friends and think 'what are we going to talk about today?' It's highly unlikely because you know each other too well. You never run out of conversation.
So, it's the same with creating content, too. The more you know your audience profile, the easier it is to approach them. Keeping in mind that there will be more than one persona for your audience and that'll help you not run out of ideas.
How to Come Up with Ideas for Your Blog
Running out of ideas is the most common, and most daunting, problem for content creators. Writing is a creative process, and that's why there is no rule for inspiration. However, there're a few brainstorming techniques that help you become better at generating ideas. In this technique, you start off with a series of questions and you try to find as many answers as possible. Ideally, ten answers for each question. But the rule goes as the more, the merrier. But, don't worry, nothing about this is complicated.
Let's say you run a blog about yoga, this is a good exercise to generate ideas.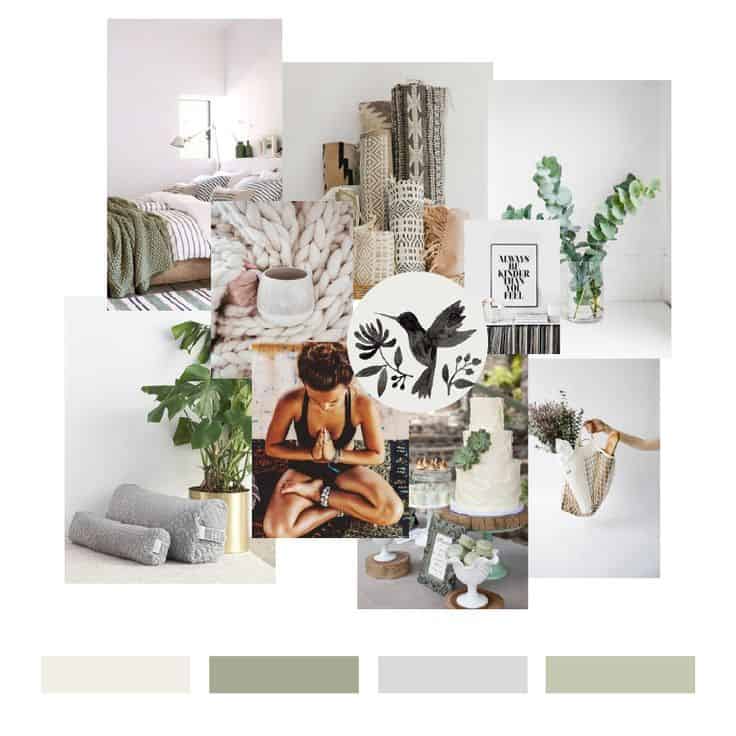 1. "What excites, intrigues, or stirs passion in my readers?"
As a beginner yogi, I'm amazed by how much yoga has affected my lifestyle and mental state. My goal is to improve my overall posture, yoga poses, and flexibility. I'm passionate about detoxification.
2. "What common challenges do my readers face?"
Peer pressure on Instagram brings me down and affects my body image.
3. "What character traits do my readers possess?
Yogis are positive, energetic, and philosophical.
4. "What do my readers love about my Niche?"
Yoga gives them a break from their daily hectic routine. Opens their minds to a new perspective, challenges their body and soul.
Yoga for back pain and muscle strains.
5. "What Do My Readers Hate About My Niche?"
Yogis hate pain and physical injuries.
Life getting in the way of going to the studio.
By following this process, you should be able to come up with about 50 working topics within half an hour of distraction-free time. Now that you have about these answers, you can begin dissecting blog post ideas from each answer. The sky is the limit. Here are a few examples you can come with from only one answer:
5 Rules to Avoid a Physical Injury in a Yoga Class
How to Deal with Post Workout Muscle Soreness?
The Most Injury-vulnerable spots in Your Body and How to Protect Them
Back Pain? We've Been There, Yoga Poses that Can Help!
Working from Home = Neck pain. Quick stretches to ease your Neck Pain!
You get the point. From each point, you can get several ideas!
Create an Editorial Calendar
One of the fatal mistakes that bloggers make is to blog only when they "feel like it." Creating content is a full time job. On top of that, as an affiliate marketer, you're not only trying to entertain here. You want also to build trust because you will eventually recommend and sell products. In order to build trust, consistency is a no compromise. New fans want more content, and if you fail to deliver, they'll forget you exist.
Besides, procrastination is something everyone tends to do. Especially, when the project is a long-term one like building a blog. Unforeseen circumstances will arise. You'll let a new Netflix series take over the time that you could have spent blogging. Life will continue to throw curveballs at you.
Consistency is undervalued and it needs to be something you priortise. Editorial calendars are not only for fancy publishers, it's for every producer. Therefore, start with setting a goal and an achievable timeline. Do you want to publish daily, bi-weekly, weekly, or monthly? Open an Excel Sheet and create a column for listing keywords, titles, publishing dates, and notes as follows.
| | | | |
| --- | --- | --- | --- |
| Keyword | Title | Publishing Date | Notes |
| Physical Injury in a Yoga Class | 5 Rules to Avoid a Physical Injury in a Yoga Class | 7th June | Add pictures of the most recent yoga class |
| Post Workout Muscle Soreness | How to Deal with post workout muscle soreness? | 14th June | Remember to mention warming up |
The notes section is for adding all the brilliant ideas you have while writing. That's where the magic happens. A good column to add would be 'Search Volume' right next to 'Keyword' column. That shows the number of searches for that keyword on Google. It's good for SEO as well as for keeping your eye on the goal. Of course, you can customise your editorial sheet the way you like. Later down the road, when your blog has fully grown, you may opt for a more advanced editorial where you add author, persona, and category.
Your editorial sheet should have at least 12 keywords. These would last you for a quarter. But ideally, 25 keywords to get up and running for nearly half a year without slowing down if you publish weekly.
Now, it's time to add these publishing dates to Google Calendar. Share this calendar with your team, a friend, a spouse or anyone who can follow up and motivate you to keep writing. Make sure you set up notifications for your publishing dates. Even if you miss out on the date, you'll still be reminded to publish.
Dedicate Time to Interact with the Audience
Blogging isn't only about creating new posts. Spending time interacting with the audience is also part of being a successful blogger. Furthermore, an affiliate marketer is not only a blogger. A blogger may sometimes be only an entertainer. However, an affiliate marketer needs to be 100% trusted by his/her followers.
Therefore, your personal brand is the most valuable asset you own. The power of community management is underrated. It can truly make or break a personal brand. The way you reply and speak with the audience builds your image. Silent? Too arrogant. Responsive? Great, but what kind of responsiveness? Funny, academic, witty, formal, cheerful, aggressive, or helpful? Your tone on the Internet is who you are.
Moreover, your tone of voice is not only reflected through your comments and replies but also through your website's look and feel. Visuals speak even louder than words. It's crucial to choose the right tone of voice that relates to your niche. For example, Bath & Body Works is cheerful, while Skittles is playful.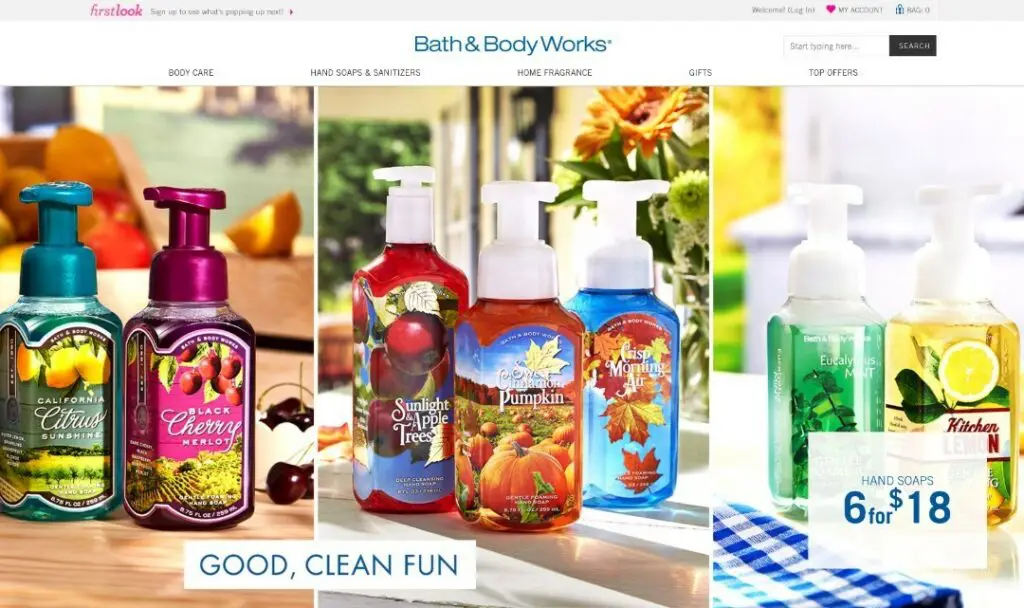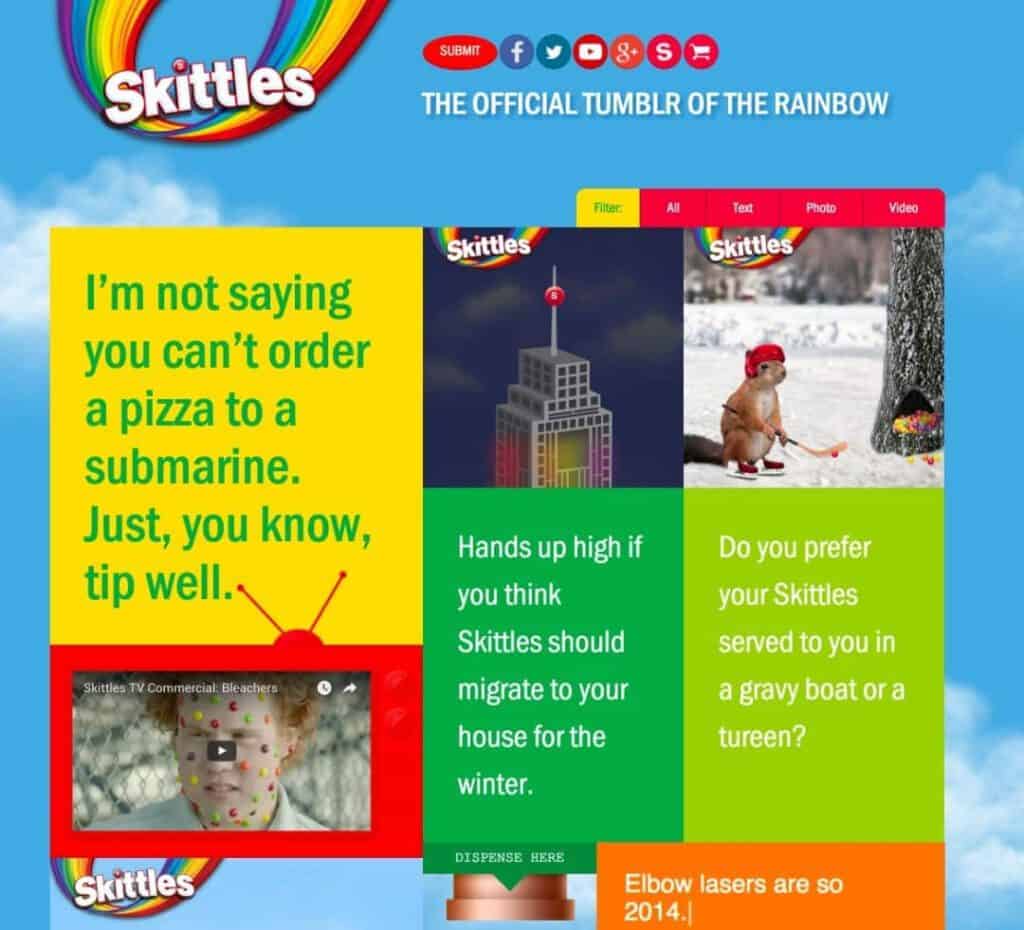 Harley Davidson is aggressive, meanwhile Dollar Shave Club is witty.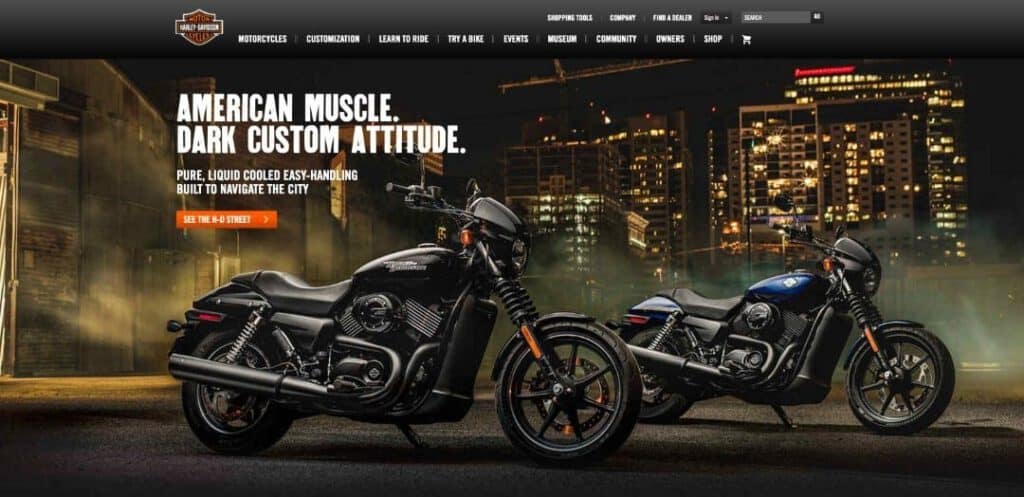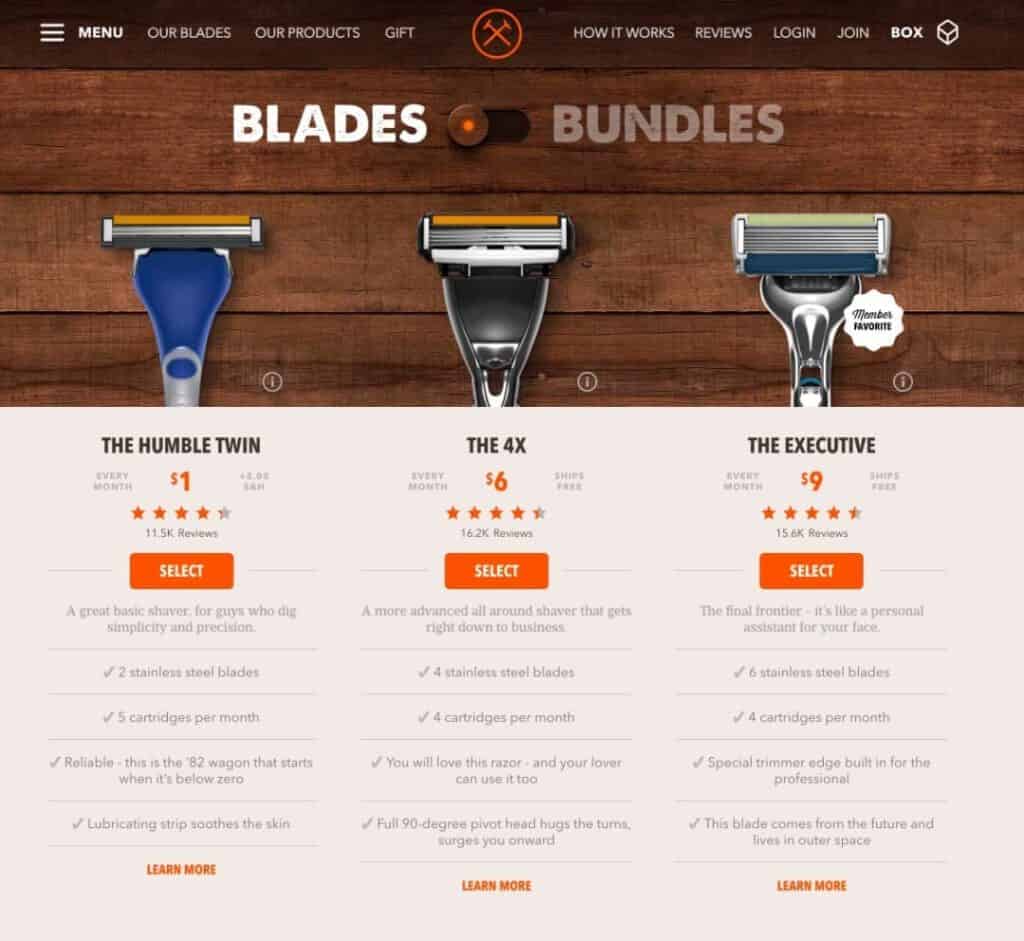 As you can tell, each website reflects the essence and tone of its brand. That's how your website and tone of voice tell your story. After you define your tone of voice, you need to dedicate a specific time to interact with your audience. Starting out, you can dedicate two hours per week. But, as your fan base grows, you'll probably need to dedicate time daily to build a relationship with your followers.
Read more: Brand Positioning Basics in 4 Easy Steps
Affiliate Marketing Step #5: Find Affiliate Programs to Join
So, this is the right time to actually start making money. You've chosen a niche, built your website, and created content. You have traffic and fans who are willing to listen and trust what you have to say. Joining an affiliate program is the next step to monetise your blog.
An affiliate marketing program is a business that offers affiliate marketers a commission for promoting their products leading to a sale. Joining an affiliate program can get you exclusive access to new content and special deals for your audience — all while earning you more money. Every day, thousands of publishers benefit from a recurring cash inflow by partnering up with other companies via affiliate programs.
How do you get your commission? The affiliate gets a unique link 'an affiliate link' from which clicks can be tracked — typically using cookies. You will often come across the terms "cookie length" or "cookie life", which simply define how long the cookie will be tracking the user's online activity.
For example, if a cookie has a 30-day life, your referral needs to make a purchase within 30-days of clicking your affiliate link in order for you to get paid — otherwise, the lead will no longer be traceable. This is one of the attractive factors that the creators of affiliate programs offer to their affiliates. A longer cookie life is a better guarantee to an affiliate.
Of course, choosing an affiliate marketing program has to be relevant to your niche. Every niche has its own affiliate programs. One program may be more profitable than the other, but harder to sell through or vice versa. For instance, B2B affiliate marketing programs are usually highly profitable.
Because businesses are willing to pay hundreds of dollars to buy products that they consider an investment that'll grow their business. So, the more valuable the sale is, the more profitable its affiliate marketing program will be. On the contrary, retail affiliate marketing programs are way less profitable, but that also means that it's easier to get your audience to buy those items (low price = low risk).
Here are a few examples for a variety of niches:
Retail Affiliate Marketing Programs

Commission: 1-10% (depending on the product category)
Cookie life: 24 hours
Amazon is one of the most popular online shopping platforms, so if you're looking to buy something, chances are you'll find it on Amazon. The product portfolio is so vast, so no matter what your niche is, you'll find something relevant on Amazon. This is why they have a large base of affiliate marketers.
Amazon Associates pays commissions between 1% and 10%, depending on the category of the product purchased. The most valuable items to promote are clothes and luxury beauty products, both of which can earn you a 10% cut on the price.
Another reason why Amazon Associates is a beloved affiliate marketing program is that people already know Amazon and it's highly likely that they shop there frequently. That makes it an easy sell. So, they have high conversion rates, especially around holidays.
Additionally, if someone ends up on Amazon through your link and buys something other than what your content links to, you still get a commission on the user's entire cart. One downside is that some categories have particularly low commissions, such as video games and electronics.
But if you work on increasing the number of sales, you won't need to worry about that. Another downside is their cookie life which lasts only 24 hours. Yet, considering that most categories are low involvement products, it shouldn't take the buyer a long time to make a purchase.
On a different note, Amazon Influencer Program is an extension to Amazon Associates made specifically for affiliates who have a large audience. They must also exist on any of the social media platforms such as Twitter, YouTube, Instagram, or Facebook. Influencers get similar benefits to the Amazon Associates program, as well as a personal page on Amazon with a unique URL to showcase the products you recommend to your followers.
Commission: 1-8% (depending on the product category and sales volume)
Cookie life: 7 days
While it doesn't offer as specialised a selection as Amazon, Target remains a trusted brand with a variety of different products. Target's affiliate marketing program operates on a volume-based commission structure, meaning that the commission increases as the number of items purchased increases. The only product category that does not benefit from this model is the Health and Beauty products — the commission on this category caps at 1%, regardless of volume.
One downside here is that many people tend to prefer buying Target products in-person, rather than online, so this could have an impact on your returns.
Commission: 20% per Bronze subscriber; 25% per Silver subscriber; 30% per Gold subscriber (up to 445.50 per subscriber)
Cookie life: 90 days
Spocket is a drop-shipping supplier, wholesaler, and distributor of high-quality United States and European products. The platform enables entrepreneurs to choose products to sell from thousands of drop-shipping suppliers around the world. In case you're unfamiliar with the concept of drop-shipping, it's basically when an online store sells products to consumers through the main source without actually buying them.
The online store is only a middle-man here. So, the process goes like so, customer purchases products from your online store. Their order goes directly to your suppliers. Your suppliers ship the product to your customer and you keep the profit from the retail price.
Spocket offers an incredibly impressive affiliate marketing program — you can make up to $450 for each customer you find for Spocket, and you'll continue to collect commission off your referral's Spocket account as long as they remain a customer.
Their program will also provide you with the tools and resources you need to successfully promote their business. If your website visitors are entrepreneurs or e-commerce businesses, this is a good affiliate marketing program to explore.
B2B Affiliate Marketing Programs
If your audience are business owners, agencies, or people who can make decisions in big corporates, then B2B affiliate marketing programs are your go to resort. Here are some good options to consider:
Commission: 50% per sale
Cookie life: 45 days
Elementor is a dynamic drag-and-drop website builder used to create 4.6% of all the world's websites. With hundreds of widgets, integrations, website templates, and design tools, Elementor users can customise and scale their WordPress website-building process without writing a single line of code. What distinguishes Elementor is having a powerful online community of more than 100,000 members. This community of web creators share advice, tips, feedback, host meet-ups, and push each other to professional growth.
Elementor affiliates earn 50% per sale. The software has five pricing packages, ranging from $49 to $999 per year. This broad array of pricing tiers makes it easier for affiliates to strategically market various plans to specific audiences. With notable affiliates earning above $10,000 a month.
Commission: 40% recurring
Cookie life: 10 years
BeRush is the affiliate marketing program for SEMRush, a company that specializes in SEO and competitive analysis tools for digital marketers. Their affiliate marketing program offers a 40% recurring commission over the lifetime of a referral's subscription, which translates to up to $160 per month per referral.
A great advantage here is that SEMRush offers a uniquely generous 10-year cookie life. On top of that, since BeRush functions under a first cookie attribution model, if a referral were to cancel their subscription and sign up again in the future (within 10 years), you still get commission on that second subscription. Exclusive SEMRush promotional material is available in five different languages and applicants are automatically pre-approved, so the sign-up process is only a few minutes, enabling you to get started right away.
The great thing here is that keyword research tools have become a necessity for digital marketing agencies, corporate marketing departments, bloggers, and entrepreneurs. SEMRush has more than forty features related to SEO, content marketing, competitor analysis. So, the product is already selling itself with its many benefits.
Commission: Flat rate — up to $1,000 per product purchased
Cookie life: 90 days
HubSpot is a full-house tool comprising a Marketing Hub, Sales Hub, Service Hub, and a powerful free CRM. HubSpot's award-winning growth platform gives thousands of companies the tools they need to manage the customer experience — all the way from awareness to advocacy.
As a HubSpot affiliate, the commission you'll receive will depend on the product tier of each product your referral has purchased since they have three plans with different pricing. The starter plan is for 250$, the Professional/CMS plan is for 500$, and the enterprise plan for 1000$.
You can earn up to $1,000 for each product purchased. It is not uncommon for customers to buy more than one product at a time. So, in reality, you could very well earn up to $3,000 if your referral were to purchase the Enterprise Growth Suite. When you join Hubspot's affiliate marketing program, you gain access to a large creative inventory, including demo videos, banners, and copy examples, all designed to help you earn the most commission possible. Plus, you can cultivate a one-on-one relationship with the HubSpot affiliate team, which is all dedicated to helping you succeed.
Commission: €5 when a referred user creates a free account + €100 if that user buys a subscription
Cookie life: 90 days
Headquartered in Paris, Sendinblue is an all-in-one digital marketing platform that helps businesses connect with customers via email marketing, SMS, chat, marketing automation, CRM, and more. This user-friendly tool is rapidly growing in popularity with over 175,000 users worldwide.
The affiliate marketing program has two different streams: one for agencies and one for bloggers. Sendinblue's free and affordable pricing plans make it a very attractive revenue opportunity for bloggers and publishers in the email marketing space. You'll get €100 every time you refer a paying customer.
Educational & Professional Work Affiliate Marketing Programs
If your audience are young learners, self-development enthusiasts, or employees looking forward to growth in their career or making extra money, then educational and professional work affiliate marketing programs would be relevant to them. Here are some examples of trusted affiliate marketing programs:
Commission: 20-45%
Cookie life: 30 days
Coursera is one of the most popular learning platforms in the world. It offers over 1,000 courses and specialisations ranging anywhere from Digital Marketing to Applied Data Science and Personal Development. The courses are offered by acknowledged universities and professional institutions all over the world where each course consists of pre-recorded videos, puzzles, and assignments.
Coursera's affiliate marketing program runs on the Linkshare network and offers a commission ranging from 20% to 45% with bonuses for strong performance. Courses and Specialisations are generally priced between $29 and $99. As a Coursera affiliate, you get access to professionally designed banners and a monthly affiliate newsletter with curated content recommendations.
Commission: $15-50 for Fiverr CPA, $10 CPA + 10% RevShare for Fiverr Hybrid, or 30% of every Fiverr Learn course order
Cookie life: 30 days
Fiverr has a few products you might promote on your own website or blog as part of an affiliate marketing program. That includes:
Fiverr: Access to the freelance marketplace with digital services for everything from marketing to tech.
Fiverr Pro: Access to hand-picked talent trusted by major brands
Fiverr Learn: Access to courses for freelancers and businesses looking to expand skills.
If you work with clients who might need to hire a freelancer for marketing, design, or tech skills, or you write a blog for entrepreneurs and want to promote Fiverr Learn, you might want to consider partnering with Fiverr. The popular site, with over 5.5 million users, offers affiliates a dashboard to manage and monitor campaigns, and creative assets to help you promote their services. Of course, commission varies depending on the service you want to promote.
Commission: 30% recurring
Cookie life: 90 days
Teachable helps you create and sell beautiful online courses. With over 18 million students and 186 thousand active courses, Teachable is one of the most reputable e-learning platforms. Ranging from Facebook ads to cake decorating tips, Teachable is suited for a variety of niche subjects. Teachable's affiliate marketing program pays a recurring 30% commission on the referral's monthly subscription fee. Plans can go anywhere from $29 to $499 per month, meaning you'll be able to earn up to $150 a month per sale.
Beauty and Cosmetics Affiliate Marketing Programs
Beauty and cosmetics is a huge industry. The UK's beauty industry is worth £27 billion as of 2020 and ranks as the seventh largest cosmetics market in the world. Besides, a big portion of social media users is crazy about beauty and cosmetics, particularly on Instagram and Pinterest.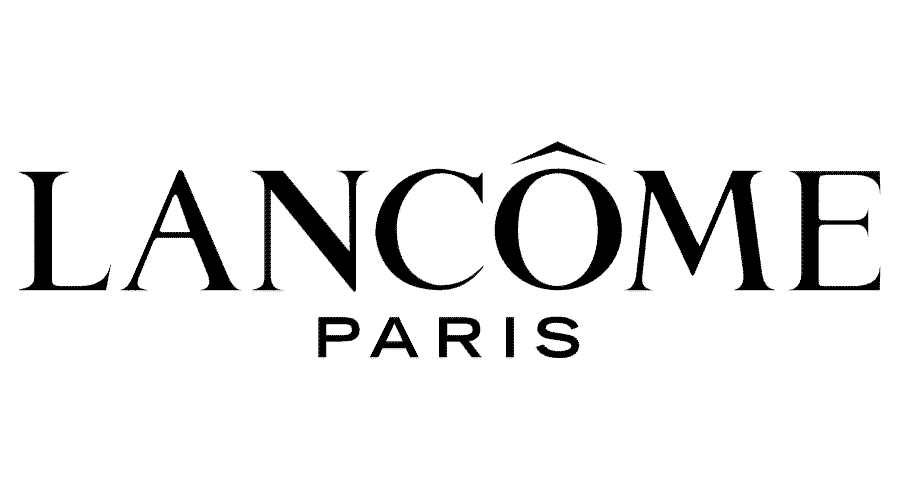 Commission: 6%
Cookie life: 30 days
Lancome is an established French beauty and cosmetics brand. It has launched so many industry-defining innovations which stood the test of time to still be top-sellers across their categories. So, it's trusted by women worldwide. Lancome's affiliate program offers a 6% commission rate on all sales as well as free delivery on all orders. Like most programs, affiliates get access to promotional banners and other creative assets to use on their sites and social media accounts.
Commission: Up to 15%, with an opportunity to earn increased rates and bonuses. 1% on orders used with a promotional code.
Cookie life: 30 days
Cult Beauty is a retail website that sells a variety of selected and trusted brands. Informed by a panel of industry experts, they have a dedicated team of beauty devotees on the hunt for the coolest beauty products the world has to offer. For their affiliates, they offer exclusive brands and products only available at Cult Beauty. They provide the affiliates with weekly communication of updates and regularly updated banners. In addition to the access to their in-house copy and design team to provide you with assets.
Fashion Affiliate Marketing Programs
Just like beauty, fashion is a dynamic, creative industry. In 2020, the UK fashion industry is worth £26 billion. Just like beauty and cosmetics, this niche is popular on Instagram and Pinterest. Moreover, it's common to see bloggers creating content for both fashion and beauty on the same blog. Here are a few fashion affiliate programs:
Commission: 3-8% per sale
Cookie life: 7 Days
Originally an American brand specialised in casual and denim clothes. Their bold style makes their pieces remarkable. The True Religion affiliate program is currently working with an affiliate network known as Pepper Jam. The company provides links, images, and logos for True Religion for the user to put up on the website.
All of these links and images are directly connected to True Religion and would direct the customers to their original website. All you need to do is fill an application. They offer competitive commission rates and affiliates get an exclusive bonus on higher sales.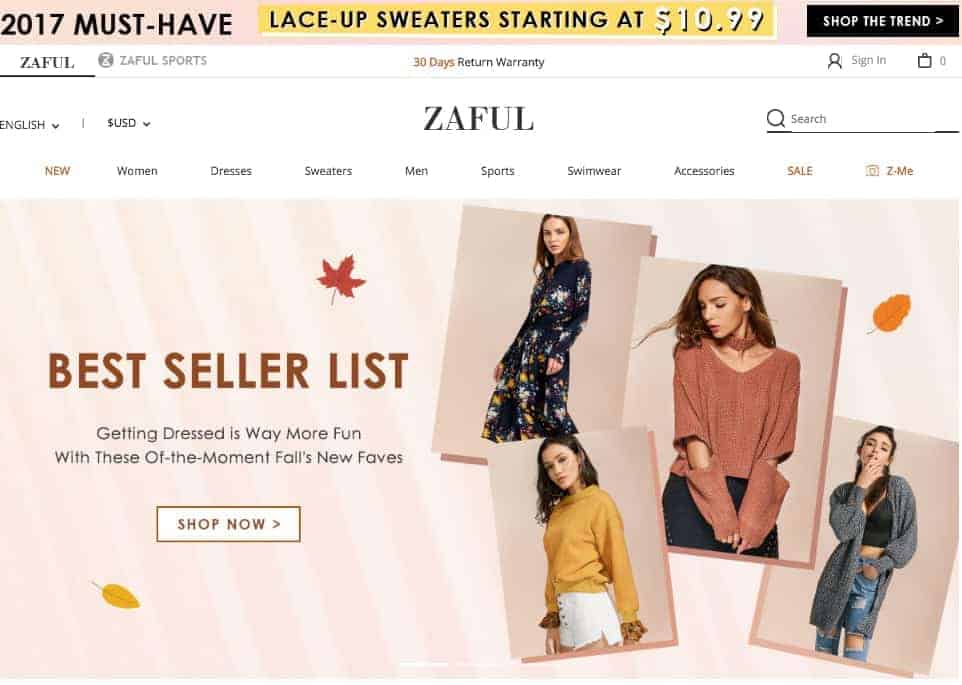 Commission: Above 10%
Cookie life: 30 Days
ZAFUL is a popular affiliate program that allows the user to earn more than 30 percent of the total sales of the company. It is considered to be an excellent tool for earning for its partners, including agencies, influencers, and individuals who wish to join affiliate marketing.
By joining ZAFUL as an affiliate program, they provide you with not only exclusive brand coupons but also free clothes and accessories you send back photos, videos, or articles reviewing the brand in return. As long as you have good engagement on your social media pages and you're willing to create content promoting their products, they welcome you with open arms.
Commission: 5%
Cookie life: 1 day
Urban Outfitters started as a small store in Pennsylvania, now it has over 200 stores around the USA, Canada, and Europe. The cherry on the cake is that this affiliate program for fashion bloggers is simple to register into. One just has to promote and put links of Urban Outfitters on their websites. Of course, Urban Outfitters will give a commission for every successful purchase. Affiliates also get up to date with the latest trends, marketing strategies and weekly newsletters.
Commission: 5.99%
Cookie life: 30 days
Harrods, the luxury brand in the UK, is a lifestyle brand. It is free to become an affiliate with the HARRODS. Plus, it offers healthy and regular competitions and collaborations for the affiliates. One can continuously hone a competitive commission rate with every sale that is approved. The affiliates can get a regular subscription of newsletters and other exclusive content. With updated advertising banners, a 30-day cookie window, and product feeds for multiple currencies; you have a lot of opportunities here. You can register as an affiliate through the website or an e-mail.
Travel Affiliate Marketing Programs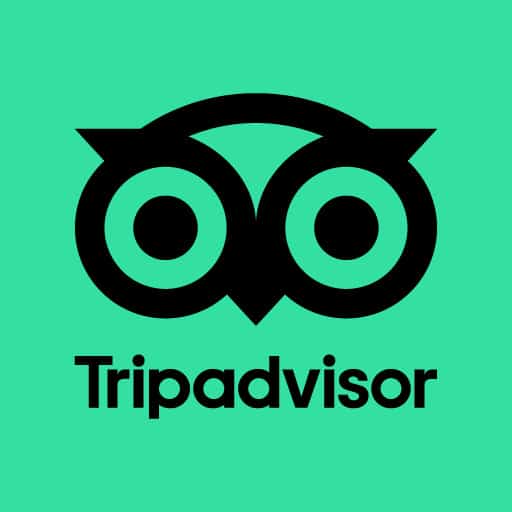 Commission: 50%
Cookie life: Session
Crowned the 'world's largest travel site', TripAdvisor provides travelers with the tips and tricks to help them choose where to stay, how to fly, what to do, and where to eat. The site helps travellers compare prices from 200+ hotel booking sites so you can find the lowest price on the hotel that's right for you.
Powered by Commission Junction, TripAdvisor's affiliate program pays a 50% commission off the revenue generated from a user clicking on links and/or ads that send them to a TripAdvisor partner site. That's a huge perk because, unlike most other affiliate programs in this list, your referrals don't have to make a purchase for you to earn a commission. As soon as someone comes from your website and clicks on one of the ads or links on the TripAdvisor website, you get paid.
On average, affiliates will earn between $0.15 and $0.75 per click. While it may not seem like a lot, since your revenue is only dependent on clicks (and not purchase), this can add up quite nicely.
Commission: Flat rate — up to $0.45 per click.
Cookie life: Session
Another company that rewards its affiliates per click and not per purchase is Cheapflights. Cheapflights has the same comparison model like TripAdvisor but for plane tickets instead of hotels. Affiliates are paid a flat fee when a user clicks through. They pay $0.45 per click for desktop and tablet and $0.25 for mobile.
As an affiliate, you get access to various creative assets, ranging from banners to search boxes and travel widgets that allow your visitors to conduct a search on your site and display flights results on Cheapflights' page. This is their most popular travel affiliate tool and generates the highest revenue per visit.
Finance and Investment Affiliate Marketing Programs
If your target audience consists of investors, high net-worth individuals, people interested in investment, financial advisors, or wealth managers, then these programs might be for you. This is an attention grabbing niche, where fin-tech, crypto-currencies, start-ups investments are particularly trendy topics.
Commission: 50%
Cookie life: 365 days
Capitalist Exploits is a company that provides trade recommendations for investors and anyone looking to outperform the market by sharing only the best low-risk/high-reward opportunities to subscribers.
Capitalist Exploits pays a 50% commission on any referred sale with absolutely no limits. Their products range from $1,575 to $3,499. This means each referral brings you a minimum of $787.50. Affiliates also receive exclusive access to paid membership trials for your audience.
Commission: $250 per qualified lead
Cookie life: Unknown
Kabbage connects small businesses to capital. Small business owners can apply for up to $250,000 in funding. Therefore, entrepreneurs and start-up co-founders are the right target audience for this. Affiliates receive $250 for every referred customer who qualifies for the loan and gets an additional $50 when the referral gets approved. Each small business you refer will also receive one $50 gift card once they're approved by Kabbage. There is no limit to the number of referrals you can make, or the amount you can receive.
Step #6: Start Promoting Products
A good rule: You're a blogger first, an affiliate marketer second. What does this mean? It means your audience come to your blog for entertainment, education, tip and tricks or for any other reason. But no matter what the reason is, they're not here to buy something. You own a blog, not a retail store. So, when you promote products, it should come naturally. There're different ways to go about it.
Product Reviews
Testimonials, case studies, reviews, even star ratings are all designed to inspire trust and confidence by illustrating a real customer's experience. They're one of the most popular ways of promoting products because they have a huge influence. A study shows that online reviews influence 67.7% of purchasing decisions. There're entire websites and blogs built on the idea of reviewing products like YELP. Product reviews are one of the reasons why Amazon is so successful.
As an affiliate marketer, your approach should be to review a product as a user and not as a brand ambassador. This gives prospective customers a closer look at the product or service, so they can decide whether it's right for them. Sample the product or service and then write an honest, comprehensive review that promotes the brand in a compelling way, driving traffic back to the seller's site.
Contrary to common belief, showcasing the good, the bad, and the ugly about a product gives a lot more weight to the review. People trust customer reviews more than advertising because they don't expect to hear the pros and cons of brands. But you want to be on their side, not on the brand's side. It'll earn the trust of your viewers making them come back for more.
Banner Ads
Banner ads are common, direct, and easy to use. Most affiliate programs provide affiliate marketers with visual assets and great promotional material which serve the purpose. By using display advertisements for affiliate marketing, you can add an eye-catching tool to your advertising arsenal.
Make sure your design is simple and direct. Visuals often speak louder than words so always select high-resolution images to reflect quality and trust. Finally, place your ads prominently in places you know your visitors will view. That's how you don't miss the opportunity of the banner ads being noticed.
Email Marketing
Thinking that email marketing if for B2B brands or big corporates is a big mistake that affiliate marketers make. Email marketing is one of the most valuable assets of affiliate marketing. The number of subscribers to your email marketing matters just as much as your number of visitors or followers, if not more.
In Europe, North America, and APAC, email marketing is the most widely used technology for customer engagement – 77.6% (compared to 62% produced by content management and 61% shown by social media).
Utilise your list of subscribers to engage with them and bring them back to your blog. When you've built enough rapport, you can push affiliate links with discounts or exclusive coupons for your subscribers. This would encourage more people to join your mailing list. Invest in growing your list of subscribers as it will give you an edge as an affiliate marketer.
Product Placement within Blogs and Videos
Product placement is a powerful tool that big brands always opt to. It is most popular within movies and celebrities but it could still work for digital media especially if you use videos. For instance, Apple has amazing placement spots in an endless list of movies. To the extent that Apple established not to let villainous characters use its products on screen.
So, within your videos, you can embrace the brands you promote and leave links to the products placed in the description. Within a blog post, you can refer to the business you promote. Within an article, for instance, one reads a lot of references to businesses and brands. If your readers click on the link and make a purchase, that's a sale for you without any 'pushy' advertising.
Choose Campaigns with Care
No matter how good your marketing skills are, you'll make less money on a bad product than you will on a valuable one. Take the time to study the demand for a product before promoting it. Make sure to research the seller with care before teaming up. Your time is worth a lot, and you want to be sure you're spending it on a product that is profitable and a seller you can believe in.
On a different note, being selective about your promoted products adds integrity to what you're selling. A clutter of promoted products is surely insincere. You don't want your audience to believe you're in for anything that brings you money. If you promote just about anything, then nothing you promote is worth buying.
Affiliate Marketing Step #7: Track & Optimise Conversions
Just like any digital marketing activation, tracking your numbers is essential to find out what you can improve. You may find that some affiliate products are performing better than others. Some posts seem irrelevant to your audience. Without tracking, you'll be working in hindsight. There're three main metrics that you should be tracking on a monthly, or quarterly basis, to be able to take the right action accordingly.
How to Track the Success of Affiliate Marketing Campaigns
To gauge the success of an affiliate marketing campaign, the following metrics matter the most:
Average order value. Check to see whether leads buy the minimum or go above and beyond and buy multiple products. Also check to see if they're buying high-value products.
Sales volume. Track your sales numbers to see whether the products you're promoting through the affiliate program experience a sales lift.
Site traffic. Are there more visitors to your site exploring pages? Also, check to see if there's an increase in the number of new lead signups and downloads of your free content.
Besides these three basic metrics, there are more technical metrics that you need to understand to be on top of your affiliate marketing campaigns:
Link and Advertisement Impressions (Traffic)
Impressions indicate the number of users who see your link, regardless of whether they clicked links or not. If this number is low, to begin with, then you need to work on growing your traffic through advertising or experimenting with different content strategies. Google Analytics is a must-have tool to keep track of impressions. You'll need to set your account and add your website as property.
Next, you can create a Tracking Event. When a user interacts with your links or advertisements in a subtle way, such as hovering over it or scrolling past it on the page, an event will be tracked. You can then use this to get an understanding of how many impressions your links and ads make.
Affiliate Link Click-Through
This metric tracks how many times each link has been clicked. This is important, as it tells you which of your links are performing well and which aren't. You can then use this information to reconsider your link placements and how you can improve their usage. Using a tool like Easy Affiliate, you can track link clicks, as well as transactions and commissions. Another important metric to keep your eye on is the Click-Through rate. It is calculated by dividing the number of clicks by the number of impressions.
Visitor Conversions
Conversion rate is a metric that tracks how often your website's visitors convert. Conversions can be making a purchase, signing up for a newsletter, filling out an opt-in form, or whatever the required action. Conversions help you understand your visitors' behaviour. With this information, you can more effectively target your audience and improve sales.
A handy tool for this is Pretty Links. It's a plugin that you add to WordPress to keep track of your conversions and it also suggests the right spots to place your links.
Reversal Rate
The reversal rate is a very important metric for affiliates because it measures the percentage of reversed commissions. Commissions are reversed if a customer returns a product and receives a refund. The commission is deducted from the affiliate's total. If a product has a high reversal rate, the affiliate might want to consider dropping the product or even the advertiser. High reversal rates can indicate that an advertiser is selling low-quality products, has a bad reputation, or delivers poor customer service.
How Much Can You Make from Affiliate Marketing
There's a lot of debate around this topic, some promise easy money while others believe that all you'll ever get is some two digit checks. Truth is, the amount of affiliate income earned varies greatly. It's hard to know for sure, but here's a general breakdown from the various available stats:
There is no rule for how long it takes to make money through affiliate marketing. For some, it takes a long journey to finally come to the right formula. However, for others, it was easy money. It can take you a year or a month to make your first sales. If it takes a long time to achieve your first sale, don't give up.
Just try different approaches, different products, and keep on experimenting until something works. A key tip here is don't measure the success of your blog by how much money you make alone. If your blog is growing, then it's successful. Your first sale will come eventually.
Examples of Successful Affiliate Marketers
Wirecutter
Wirecutter.com, a New York Times company, is a website that lists product recommendations for shoppers. Wirecutter largely earns a commission based on affiliate relationships with retailers. You might think that this could be a reason why people would doubt the legitimacy of the website's recommendations, but in fact, it's quite the opposite. The most interesting part is Wirecutter's affiliate monetisation model.
To gain the trust of their visitors, Wirecutter only makes a commission when a reader purchases a product from an affiliate retailer and doesn't return the product. Wirecutter, then, has no incentive to promote inferior products — if they did, they'd make less money and turn away readers.
Wirecutter was founded in 2011 and was acquired by The New York Times in 2016. This example serves as a great way to understand how affiliate programs work and why integrity serves the affiliate marketer at the end of the day.
Kirsty McCubbin
Kirsty Mccubbin started her first job as an SEO specialist in 1999. As part of the job, she was required to create an affiliate program for one of her clients. She got trained in the field and never got out of it. She received her first commissions after a month and then completely took to affiliate marketing. Today, she's heavily into PPC, both via landing pages and direct to merchants.
She earns 85% of her revenue through the same. She pulls most of her traffic from Google AdWords and sends it directly to merchants. She's a stay at home mom who lives with her husband and two daughters. She travels around the world using her affiliate money and works her hours every day. She won the a4uAwards in 2010 for her affiliate marketing skills and is the founder of affiliatestuff.co.uk.
Mccubbin's mantra is 'Create traffic first. Monetize later'. She believes that affiliate marketers should focus on their skillset more than the idea of affiliate marketing.
Ian Fernando
Ian Fernando is an affiliate marketer who has been in the market for 15 years. He started his affiliate marketing journey as an e-commerce agent. Soon he shifted to affiliate marketing in order to avoid customer service. His first affiliate job was with AzoogleAds. They sparked the affiliate in him and taught him the right keywords to use. He started earning from $100 a day to $1000 a week to $1000 a day.
Since then he has spoken about affiliate marketing at various conferences. Today, most of his traffic comes from Facebook Ads and Push Ads. He spends as little as 0.004 to 0.005 cents to acquire a click on Facebook. His website, ianfernando.com is a complete guide to affiliate marketing and how you can achieve what he did.
Zac Johnson
Zac Johnson has been in affiliate marketing for over 22 years. He began his affiliate marketing journey through the Amazon Affiliate Program. He then came across WebSponsors and OnResponse, which were the first affiliate programs out there. In 2007, he decided to launch his own blog at ZacJohnson.com to build his own brand. And soon, he got involved in affiliate product sales. He has managed to earn over $100,000 every year without creating a product of his own.
Over the past 18 years, he has experimented with everything – from pay per click marketing, building out his own sites, having a 2 million person mailing list to running his own affiliate programs. He has learned not to give up in the face of failure. His advice to entrepreneurs is to have thick skin and not to be deceived into thinking that things are as easy they seem.
Tools an Affiliate Marketing Person Would Need
Affiliate Marketing Tools: Free Tools to Find Your Niche and Find Ideas for Your Content
These keyword planning tools will make the quest of finding the right niche trouble free. They'll serve you well with both finding your niche as well as with setting up your content strategy. Therefore, these tools would become your right hand as an affiliate marketer. Whether you're writing blog posts or trying to emulate your competitor's success, these keyword planning tools are there to solve your problems on the way.
Soovle is a free search engine tool that aggregates results from all other search engines such as Google, YouTube, Bing, Yahoo, Amazon, and more. It's a one stop shop that gives you suggested keyword ideas. It should be used to find broad topics which can be broken down into smaller and smaller niche keywords. That way, it enables you to find the main keywords that you can start with and dig deeper into as you go. It's a much simple tool, all you need to do is type the topic as if you're googling any keyword. Soovle will then get you all the relevant, trending keywords across all search engines.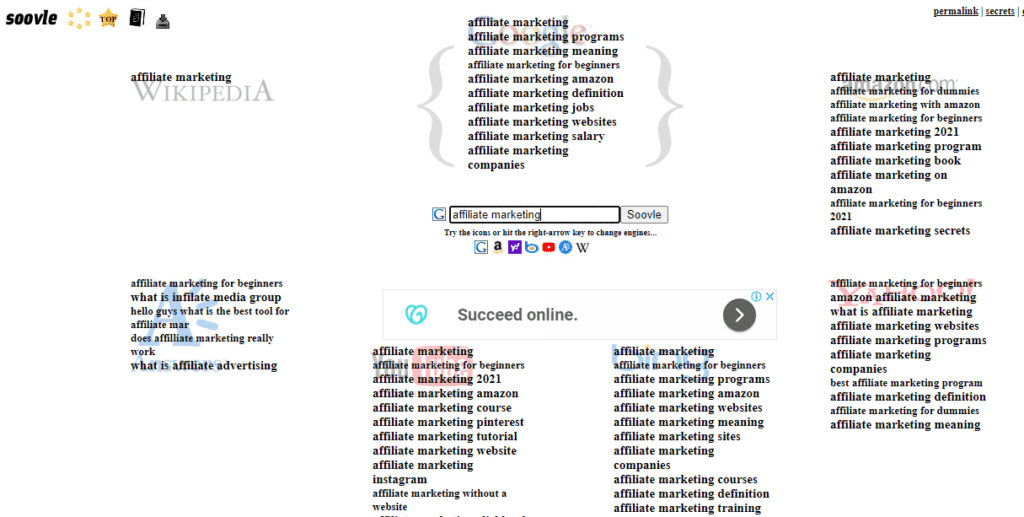 The best feature is that you can easily save your favorite keyword ideas with Soovle's 'drag & drop' saved suggestions feature and later download it as a CSV file. Later, you can sort this list of keywords according to keyword difficulty through a tool like Keywords Everywhere. Some of these might be solid keyword targets. However, you'll likely want to conduct additional research to identify a mix of short and long tail keywords to use for your content.
UberSuggest
UberSuggest is a free keyword planning tool that gives you great insights. It's a fantastic, versatile tool that fits so many purposes. While researching and finding your niche, Ubersuggest will give an Overview and Search Volume Trend. These give you all the basic information you need like SEO difficulty and the cost per click which shows you how competitive the topic is.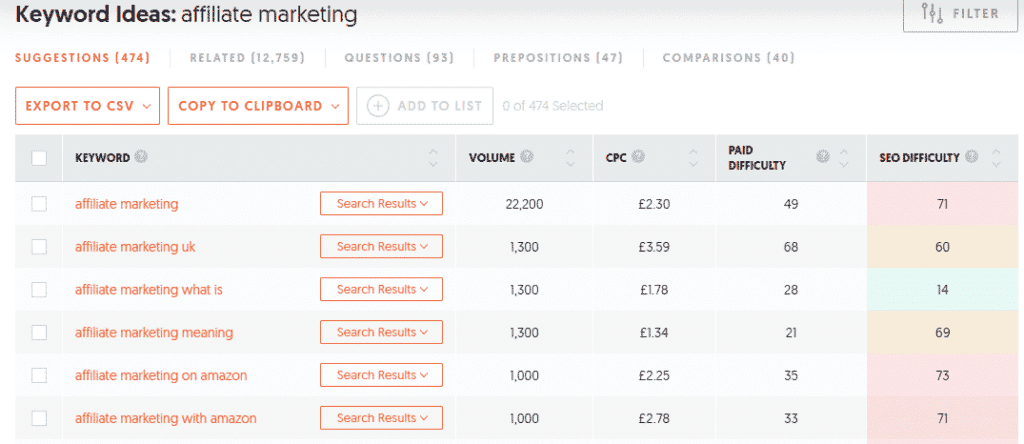 Additionally, it will show you a traffic trend chart that showcases how the keyword's search volume has been trending over the last twelve months. This chart indicates how evergreen a topic is. If the search volume has been stable for a year, then it's highly likely this is not a temporarily trending topic.

When you get to the point of creating content, this tool will be your best friend because one of the most common problems for affiliate marketers is sustaining new ideas for their blog or website. Once you type any keyword on UberSuggest, a list of content ideas will appear. So, when in doubt, you can create content around these keywords.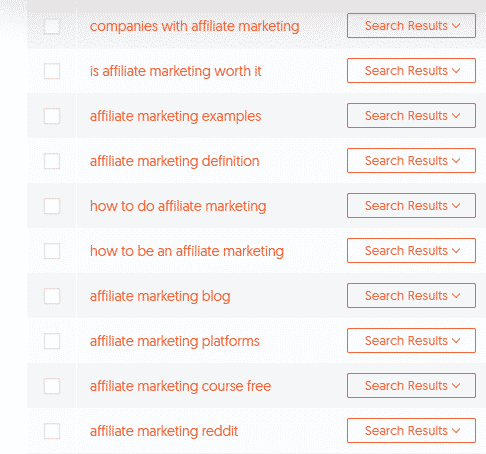 Moreover, Ubersuggest analyses your website or blog and highlights what you're doing wrong and how you can improve.
When it's time to compete, you'll be able to find out the top ranking websites for any specific keyword and their domain authority. Generally speaking, it's hard to compete against websites with high domain authority. Moreover, you can find out your competitors' number of visits per month, number of backlinks, and social shares, and that's how you can beat them at their own game.

There are many alternatives to UberSuggest such as SEMRush, Keyword Finder, and many others. However, UberSuggest offers most of these features for free and is very friendly to use.
Affiliate Marketing in a Nutshell
Here's how affiliate marketing works, in a nutshell:
Step 1: Listen, learn, watch
Step 2: Find a niche
Step 3: Build a Website or find a relevant platform
Step 4: Create content
Step 5: Join affiliate programs
Step 6: Promote products
Step 7: Track & optimise conversions
Step 8: Receive commissions
Hopefully, you've enjoyed this article on affiliate marketing and you're ready to embark on your affiliate marketing journey!