Nowadays, having a website for your company is a requirement. Therefore, it's crucial to comprehend what web design is in reality and how to develop your website or, if necessary, hire others to assist you. It's one of the primary ways individuals find new businesses, place orders, and do other things. You could have some misconceptions if you lack any technological background. For instance, you should distinguish between web design and development.
This article will discuss the commonly asked questions and design and development fundamentals. Having a technical background is optional for a business owner. Instead, you ought to be knowledgeable enough to make sure that your firm benefits from getting online. Technically speaking, the field of web design includes several different tasks. You need to know how to code to develop a website.
Factors Should be Considered for Web Design
There are many more factors to consider when building a website that generates a return on investment. Having a visually appealing website is only half the battle. You must comprehend—or hire someone who does—such concepts as how colour functions, what elements must be included to entice people to remain and browse your website, what you have to offer, and what elements will help search engines recognise your website and show it to their users. Last but not least, you need content that attracts visitors. Furthermore, this information isn't always limited to blogs or pictures. It might also be something like videos.
Web Designer Duties
A web designer is one of many job positions comprising a web design team. You might come across titles like "content writer," "programmer," or even "SEO specialist" or "UX designer" for roles that are quite particular. The website's layout and other aesthetic elements may be the web designer's responsibility. There are many distinct specific professions inside web design firms.
It's crucial to discuss what is included in their service when hiring someone to assist with website development; otherwise, you can avoid being dissatisfied and needing additional support. Getting things right the first time will save you money in the long run.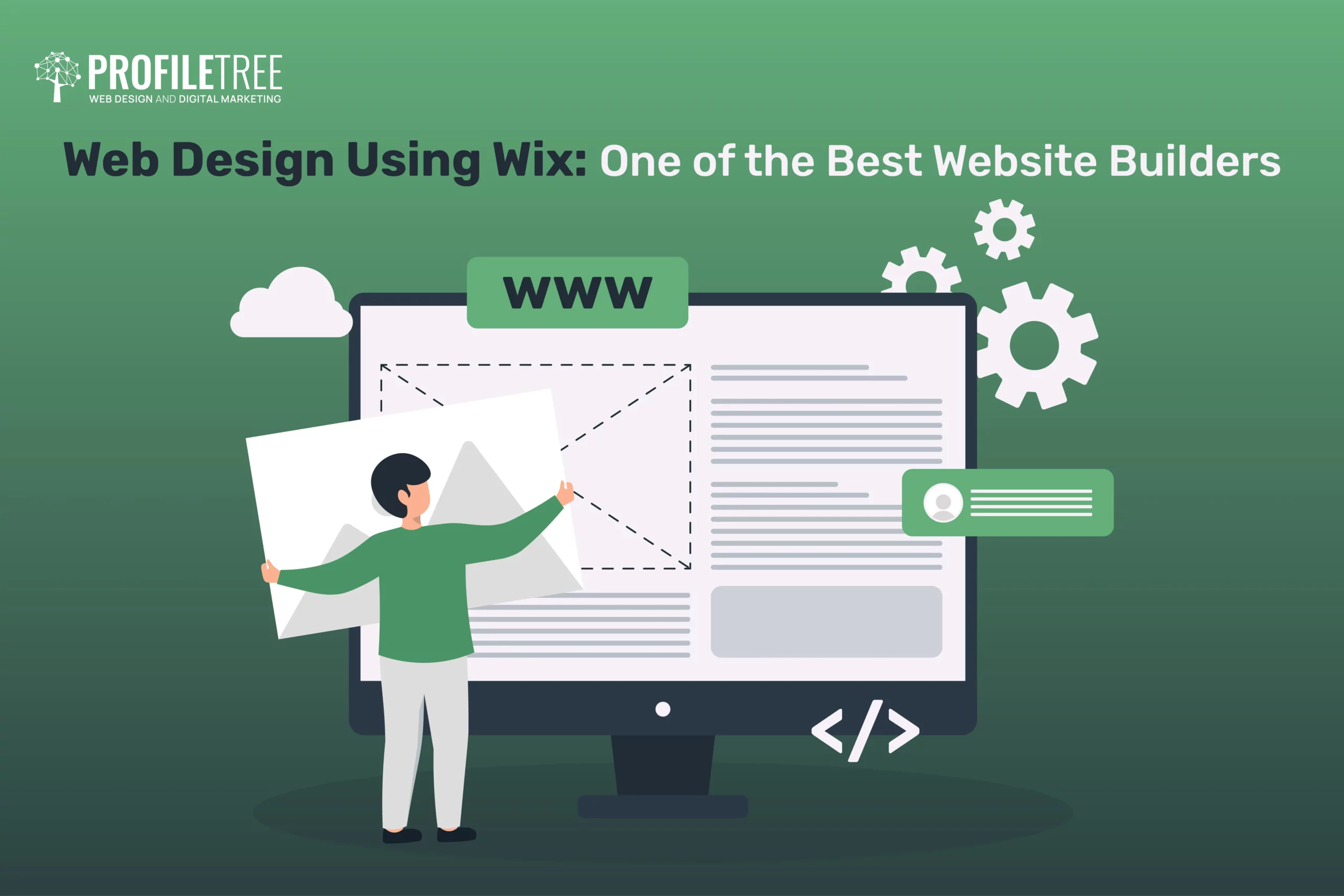 Whether your small business needs a sophisticated e-commerce solution or a straightforward, appealing website, you want to ensure that the design you choose will meet your goals, have the functionality you require, and ensure that the user experience is as simple and quick as possible.
Therefore, web design mainly involves making sure your website looks appealing, but there are many other factors to consider. The main objective of a business website is to draw new visitors and convert them into clients. Any business website is only as good as its revenue; therefore, you should approach a new website the same way you would any other investment. It may be time to consider revamping your site if it needs to produce results.
Make sure the web design company or designer you hire possesses expertise in areas such as contemporary design, functionality, search engine optimisation (SEO), conversion rate optimisation (CRO), user experience, user interface (UX), content marketing, website navigation, development, performance optimisation (POP), security, and any marketing integrations. The web design of a business reveals a lot of information. Profits may be noticeably influenced by the way your brand is presented online. Web design featuring eye-catching images and video content can effectively convey the message of a business or brand.
Different Kinds of Web Designs
Ensuring visitors can easily navigate your website, view the different products, and do the activities you want them to, is a key element of an effective e-commerce strategy. The right web design solutions also determine how and when users can access your website, as SEO is influenced by content design, performance, and user experience.
It's also critical to realise that various websites require various web designs. If you have an e-commerce website, its design and overall feel will differ from those of a blog or a website that serves only as a portfolio. That's because distinct regions between these two websites must be emphasised more. As a result, when you visit an e-commerce website, you'll notice that the homepage has many calls to action and that products are prominently displayed. In contrast, you'll find more blogs and images on a straightforward portfolio website. When it comes to web design, there is more than one-size-fits-all approach.
You should consider what you want your website to accomplish and its major objective before basing its design on that. For online businesses, an effective e-commerce website design is crucial, as they may succeed or fail depending on how well you choose your web design company.
Your ability to reach and sell to both present and potential clients may also be significantly impacted. This might include calling to action on your sites, website navigation, ensuring that the checkout process is as simple as possible, and taking advantage of every opportunity to upsell your products.
Mobile Web Design
Mobile web design is another crucial factor to consider when creating your website. Because mobile devices are utilised more frequently than desktop computers globally these days, your sales will only improve if your site works properly on mobile. Search engines are also more interested than ever in how your website works on mobile devices. Now that mobile-first indexing is becoming increasingly common, your mobile site contributes to your SEO more than even the desktop version does. Across all of your devices, you must make sure that your website is optimised for SEO, user experience, and CRO.
Flexible Web Design
You can use the same website design and content across all platforms by using the responsive web design technique. Responsive web design refers to automatically resizing visual elements to fit the user's window, doing away with the necessity for separate mobile pages or making design compromises to accommodate various devices. The content is still present on the page, but it is organised somewhat differently to make it simpler to read and navigate.
It would have been more complex for consumers to browse had the desktop version still been used because everything would have been condensed and much smaller.
SEO
SEO is a crucial aspect to consider while developing a website. Many web design firms can produce appealing websites, but only some comprehend how web design affects your SEO. Security, performance, user experience, usability, navigation, content, metadata, and other visual components significantly impact SEO. Problems with any of these can quickly hurt your website's visits. Google will utilise that as well to determine whether or not this page is user-friendly.
Website Design and Development
Web design and development are closely related, but many firms must know how each function affects the other. In general, web design deals with the appearance and organisation of your website, whereas web development is focused on its functionality, security, and performance. The line separating the two has gotten fuzzier as technology advances.
When launching a new website, it's essential to select a web design company with knowledge of cutting-edge development techniques. The long-term success of your website depends on choosing the appropriate developers. Effective web development also influences key design-related elements like user experience and load times. Selecting a web design partner with solid development credentials is crucial when hiring a web design agency. You should pay attention to site design if your company. Since there are currently five billion internet users globally, there is a lot of competition from other firms when attempting to stand out in the online market.
The website for your company needs to be created in a way that makes it useful, interesting, and engaging for visitors. It should represent your brand to your audience and effectively display your goods or services. Innovative Web design, which integrates compelling text, images, and video material, can successfully express the message of a company or brand. If the design of your website is good, it will attract fewer people, which means less traffic and fewer opportunities for sales.
Having a well-established website that users can access may benefit your business in a variety of ways, including bringing in new clients and customers, expanding your potential client and customer base, informing current customers about your company, promoting and raising brand awareness, interacting with customers or clients, showcasing your products or services in the best possible way, and increasing website visits, which in turn affects sales, retention, and referrals. So, there you have it, the fundamentals of web design.
When it comes to online design, a web designer is who you should technically speak with or who should be in charge of your website's design. Therefore, web designers create websites; they are in charge of the website's "front end" for your company's overall appearance, including the colour, text, pictures, videos, layout, and navigation.
This position also differs from that of a web developer responsible for the website's "back end"—topics like coding, security, functionality, and even hosting. However, web designers and developers collaborate to produce an interesting, user-friendly, and appealing website.
Web Designers
To effectively represent your brand, web designers create customised websites.
Therefore, it's crucial that you ask the correct questions, thoroughly investigate the firm, and communicate your requirements to them before choosing to hire them to construct a website for your company.
Additionally, it's a good idea to look into a few web design firms to evaluate services offered and prices, among other things.
Web designers are creative and keep up with the most recent changes on the internet. User experience, user interface, and graphic design are just a few of the skills they employ when designing websites. One of the skills required of web designers is design knowledge.
A skill of web designers is a trained eye in website design concepts. They can perfect website composition and practise emergence, which is the arrangement of visual elements for user-friendliness—user encounter. The user experience is concerned with how users interact and react to your design. This depends on how user-friendly the website is and whether it has features that are interactive. Web designers employ their graphic design talents to generate captivating graphics that can communicate information because they are also skilled in that area. They can create distinctive visuals that incorporate brand logos. Additionally to having design and programming skills, web designers need to be proficient in Adobe Photoshop, Illustrator, Lightroom, and InDesign.
Colours
On a website, having an excessive number of strong, contrasting colours will take away from the brands, images, and information there. Therefore, having a solid understanding of colour theory is crucial if you want to become a web designer or are already one. The user interface, which includes elements like menus, web pages, and buttons, is another area in which web designers thrive. This enables a person to use a website without encountering any difficulties.
Typography
Another tool that website designers should be knowledgeable about and skilled in is typography. Typography is the art of arranging letters and words. While choosing the appropriate font for a website and configuring it to highlight crucial text portions may seem straightforward, they both require careful thought. Another essential talent for web designers is the ability to adjust themes, add fresh images to blog spaces, and create static pages. This means having an understanding of content management systems, or CMS.
All of it will contribute to creating custom websites that are simple for users to use and browse and for you to administer and update information.
Therefore, there are various forms of web design that you need to consider and know about if you want to create your website. The layout of your website will depend on the type of business of your company.
Browser Stack
Browser Stack is a cloud-based platform for web and mobile testing that allows designers and developers to test their websites and mobile applications across various browsers, operating systems, and mobile devices. It's far more accurate, versatile, and gives you more opportunity to test.
It's just another extension you can add to Chrome, Firefox, or whichever browser you use to visit your website across various devices. Therefore, you could only do devices within the standard element. It's a more thorough way to test your design and ensure it works on various devices, platforms, and other things. It's crucial to try these things because different operating systems and browsers render websites differently.
They do have pricing options, but it is well worth the cost when it comes to your website's design because poor mobile usability will result in a decline in visitors to your site, a decline in sales, and a rise in bounce rates.
Personalised Web Design
One of the additional options to design your website.
For business websites that require intricate branding, specialised functionality, and top performance, custom web design is a popular choice.
You may increase the speed and security of your company website with custom web design. In keeping with Google's most recent update to its basic web files algorithm, the unique site design also incorporates SEO methods.
It is a very effective strategy for outperforming rivals on search engine result pages.
Custom web design gives you complete control over the website's visual appeal. A personalised website allows much more freedom than one built using a website builder or already prepared themes. Larger organisations or businesses with high traffic volumes may also find it useful.
Therefore, the target demographic and how they react to various design aspects will be the main emphasis of e-commerce websites like business-to-consumer websites. Customer research, regardless of functionality, is crucial to any web design project. But choosing the best web design company or constructing it yourself, knowing all the appropriate functionality and the right tools can make or break an e-commerce website.
Your ability to reach and sell to both current and potential customers can be severely limited by poor website design. If you choose to develop your website, consider the functionality and the various web design templates. Additionally, you should consider things like colour theory, selecting the appropriate colours, and other crucial information.
Wix
Using platforms like Wix when developing your website not only helps you with your web design because Wix comes with a large diversity of templates and themes, but it also aids in development because most of your website is already created for you once you've chosen your theme. It must be updated with your branding and filled with your content. Wix offers a free initial signup.
However, you must choose a plan after your site is finished and you wish to connect it to your domain. However, their plans are also quite reasonably priced.
You need to register with your email or go to Facebook or Google. Wix will then ask you questions about the website you're building, the functionality you want, and the extras you want to include. The website will then be designed for you by Wix using the answers to those questions. It will make use of both templates and themes. You can choose whichever option you wish from the list.
You also want to provide the name of your shop or website. It will then ask you what you wish to include on your website. And this asks you about how the website works. You may also add other things like a blog, videos, forums, Instagram feeds, and other things. You have the option of adding multiple items. You are free to add other elements in the future.
Wix offers a huge selection of SEO-friendly, mobile-friendly, and responsive templates.
The site's theme: Colours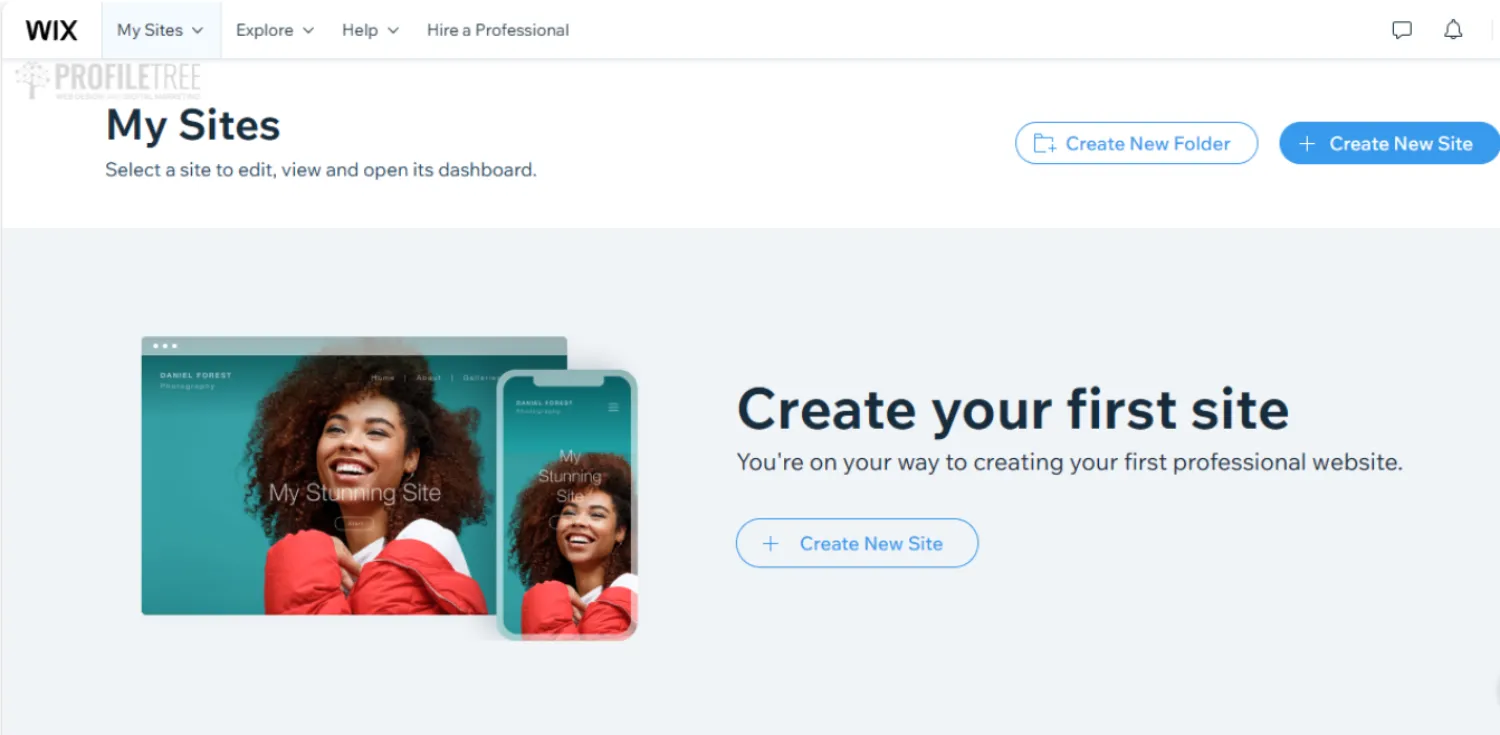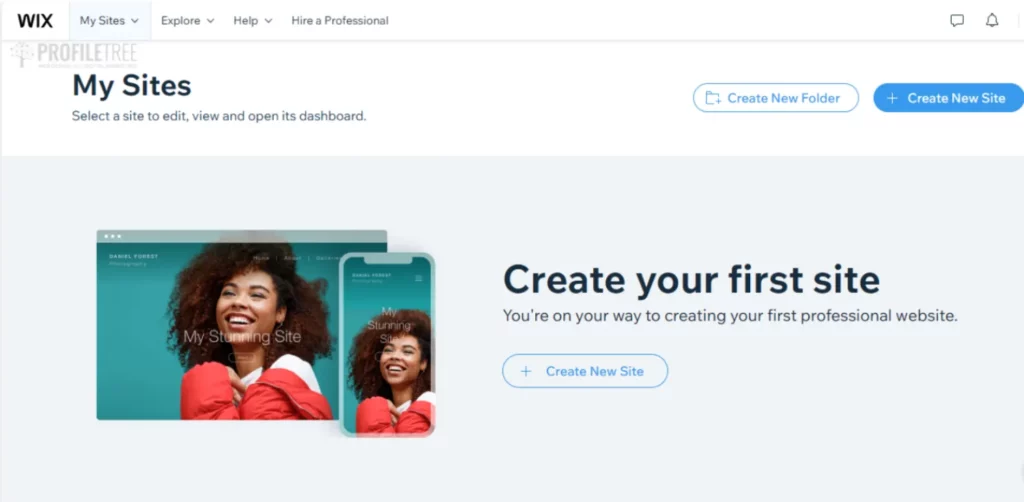 The theme colours are divided into five different colours. And your theme makes distinct uses of each of these colours. The majority of the text has a white background and a darker font. We advise you to create a high contrast pairing when modifying the shades rather than only the colour so that the text on your website is effortless to read.
The site's theme: Text
The text will allow you to select a text theme and alter the styles for the various text types, such as the multiple header and paragraph styles. You may customise each heading and paragraph style in your text theme to suit your preferences for the various text elements on your website.
You should always switch to the mobile view and examine how the site appears on a mobile device when you update, add new content, and other things.
Styling
You may adjust the alignment to the centre to make the text look nicer. Wix has the great feature that any changes you make on mobile won't affect anything on the desktop. If you're having problems making something mobile-friendly, you should hide some sections of the page. Your customers won't see it, but Google will still see it. Ensure it's always available, freshly constructed, and mobile-responsive if it's an essential piece of content. You have that choice if you ever need to do it or if there is irrelevant stuff, but you want to keep it for desktop and conceal it for mobile.
Conclusion
The process of web design can be challenging, but it's crucial to keep in mind that the end goal is to build a website that appeals to your target market and helps you advance your commercial objectives. You may make a website that is both aesthetically pleasing and useful by using the advice given above.
With a website builder like Wix, you can start constructing a website for no cost, or you can select a premium subscription. Because Wix offers beginner-friendly templates and its design elements are totally configurable, you may create your website precisely how you want.