If you're thinking of making a website, you might be feeling a little intimated, but fear not, in this digital age, there are plenty of tools at your disposal to help you in your journey of building a website.
At ProfileTree, we are a leading website design and development agency. We know how to make a website like the back of our hand, and we don't just stop there. Our websites are built to perform and attract traffic, with embedded tactics such as SEO, Content Marketing, Enhanced User-Experience, and so much more.
Keep reading this article for expert guidance and tips on how to make a website with zero coding experience required.
Table of Contents
Before you start to make a website
Before you start to make a website, first consider these points. It will help guide your website build and ensure that you're investing your time and resources into the right areas.
Define your website purpose
Understand what you want to achieve with your website. Do you want to sell products or services, share information, build a community, blog about your experiences or something else? Knowing your website's purpose will guide your design decisions.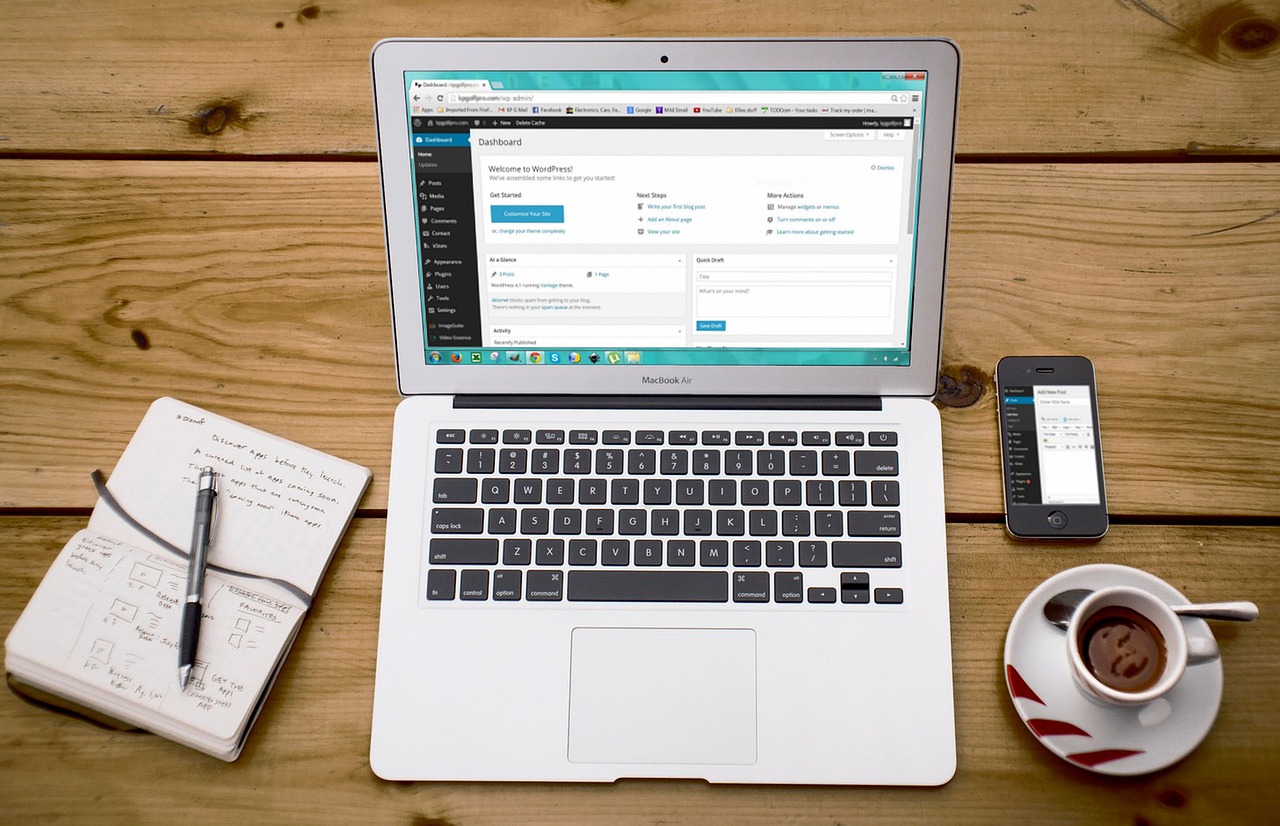 As a general rule of thumb, websites for sharing blogs or other user-generated content are typically easier to create as opposed to e-commerce website platforms. However, with the emergence of tools such as Shopify, this is becoming increasingly easier and more convenient to achieve.
Choose a domain name
The domain name is your website's address on the internet, such as www.yourwebsite.com. Choose something that is relevant to your website, easy to remember, and not already taken.
You can check domain availability and purchase a domain name through domain registrars. However, do keep in mind that you cannot change your domain name after you have registered it.
Tips on how to make a website
Now that you have considered the purpose of your website and decided on a domain name, it's time to get into the nitty-gritty of making one. Our advice is to just jump straight in with a website builder, as you will learn most of the techniques when using the interface yourself.
You can also check out the range of informational videos that we have supplied showing you how to embed specific website features and make a website that is both visually appealing and high-performing to visitors.
Decide on a website-building platform
There are various platforms you can use to build your website. You can code it from scratch if you have the skills (HTML, CSS, JavaScript, etc.), or use a website builder like WordPress, Wix, or Squarespace.
These website builders provide templates and drag-and-drop interfaces that make it easy to design your site. They are extremely user-friendly and you can make a website with little coding knowledge or experience.
AI website builders
As Artificial intelligence becomes more advanced, we are increasingly seeing it being used as part of website design. 10Web for example, is an AI-powered WordPress platform, it is capable of creating a website in just minutes and promises a website's PageSpeed score of 90+.
Get web hosting
Web hosting is where your website's files are stored. Some platforms include hosting in their packages (e.g., Wix, Squarespace), while others require you to get it separately (e.g., WordPress). When choosing a host, consider factors such as reliability, speed, customer support, and price.
Design your website
Now comes the fun part – designing your website. Consider your website's navigation, colour scheme, images, and general layout. A website that looks too cluttered will only serve to confuse potential audiences leading to a higher bounce rate.
You should also ensure that your website design aligns with your brand and purpose, try to keep a consistent design that audiences can easily recognise. Most website builders now offer templates that you can customize to your liking and style.
Add content
One of the most determining factors for your website's performance is the content that you choose to publish on it. Fill your website with relevant content, this could be product descriptions, blog posts, company information, etc.
You should also ensure that your content is SEO-friendly, which will enhance the chances of search engines showing your website in response to search engine queries. Delve into the world of keywords and website titles, you should also check out this article to help guide your content creation – How to write a blog for SEO.
Test and publish
Before you hit publish, test your website. Check it on different devices (desktop, tablet, mobile) and different browsers (Chrome, Firefox, Safari, etc.). Make sure all links, buttons, and forms work correctly. If they don't be sure to fix them before you go live.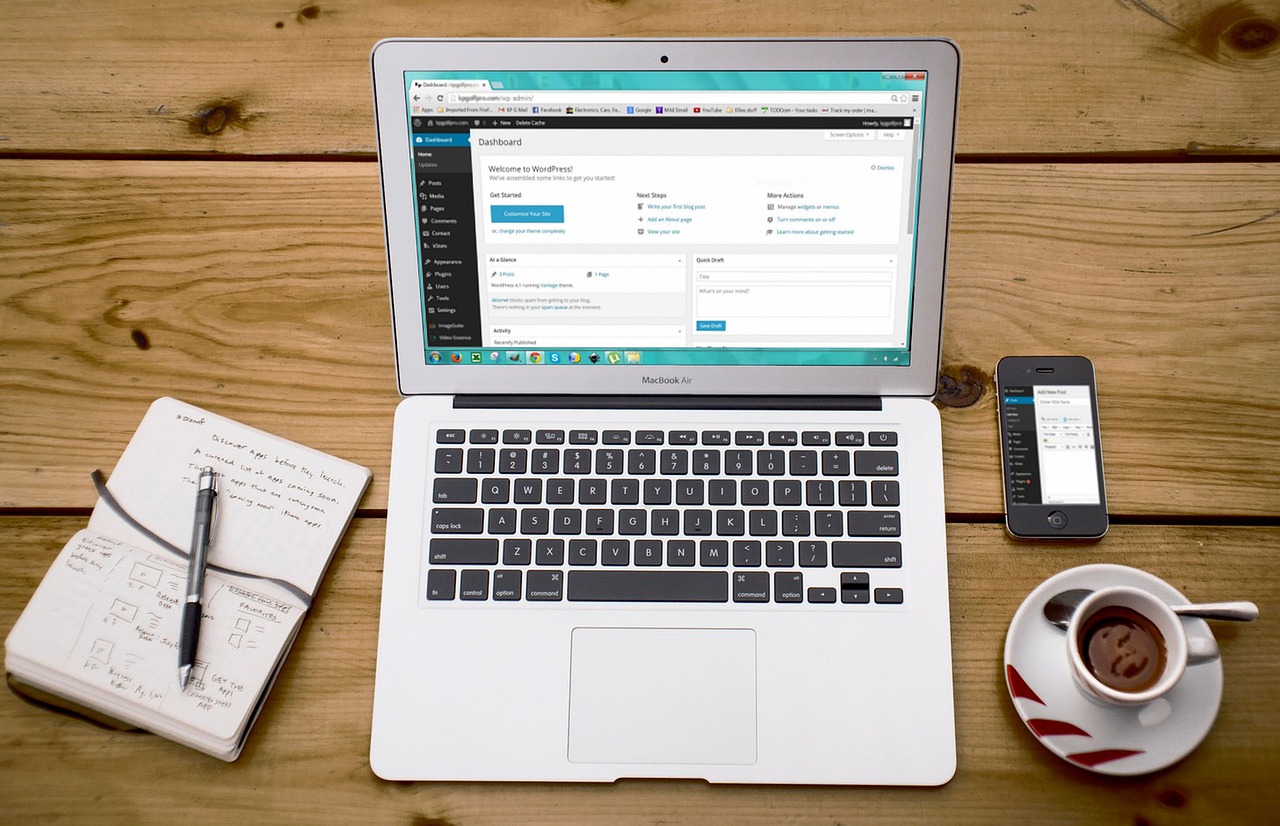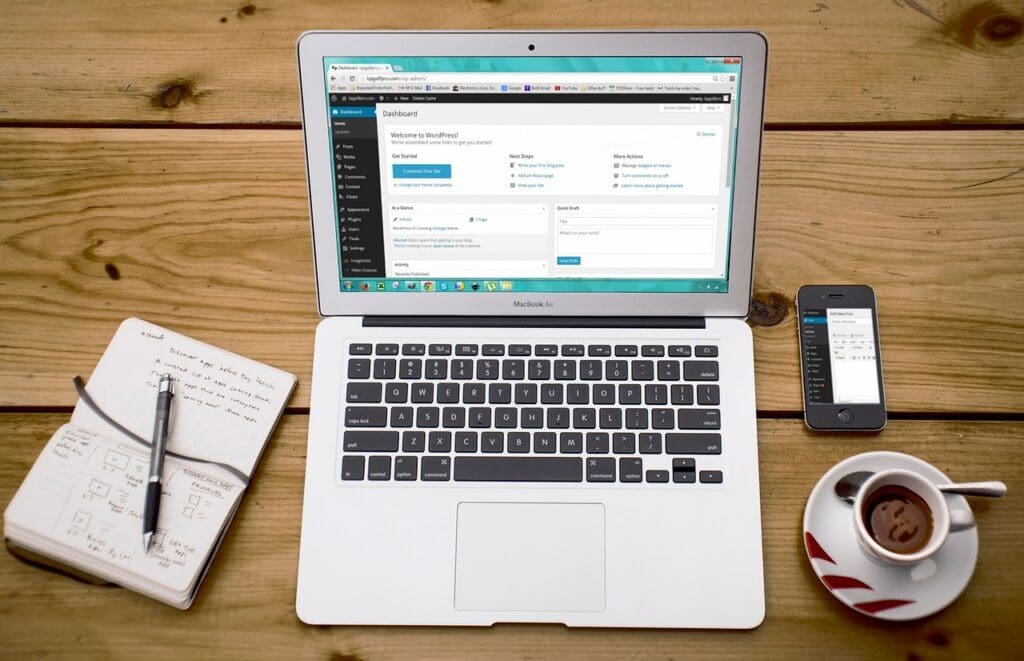 Promote your Website
Once your website is live, promote it. You can use SEO techniques, social media, email marketing, and many other methods to attract visitors to your site. We recommend uploading content on a regular basis, as this indicates to search engine algorithms that you are a relevant and current source of information.
Maintain your Website
Websites also need regular maintenance. You'll need to update content, ensure the site remains responsive and functional, fix broken links, and update the site as your business evolves. You can also add in a content management system to your website, assisting you in this step.
Measure website performance
After the website is built and published, you will want to track its performance. Use tools such as Google Analytics 4 to access relevant website data and create a website strategy for optimal performance.
Points to remember
This article is quite a simplified version of how to make a website and as you begin your build you will undoubtedly come across challenges. The best way to make a website, in our opinion, is to play around with the website-building platform, testing different features and styles until you create the website you want.
You should also check out these articles: What Makes a Good Website? | What is a Static Website? | Free GA4 Training | What is a Website Title?