We all have heard of WIX. If you're a frequent user of YouTube, you will have more than likely seen a fair share of WIX adverts. Therefore that goes without saying, you've heard of WIX and what it is.
WIX is a free web builder used worldwide by millions of users to create stunning websites without needing the knowledge of code. Because of this, it's an excellent one-stop-shop for your online presence.
One feature of WIX you may not know about is the WIX logo maker. Creating a logo can help build trust with your audience that will help, not only your site grow but your overall brand on the likes of social media and advertisements.
With the WIX logo maker, you can create a high resolution logo ready for social media and print. It can also come with a brand guide to help you steer your brand in the correct direction.
Today, we'll look at how to do this in our step by step guide to using the WIX Logo Maker.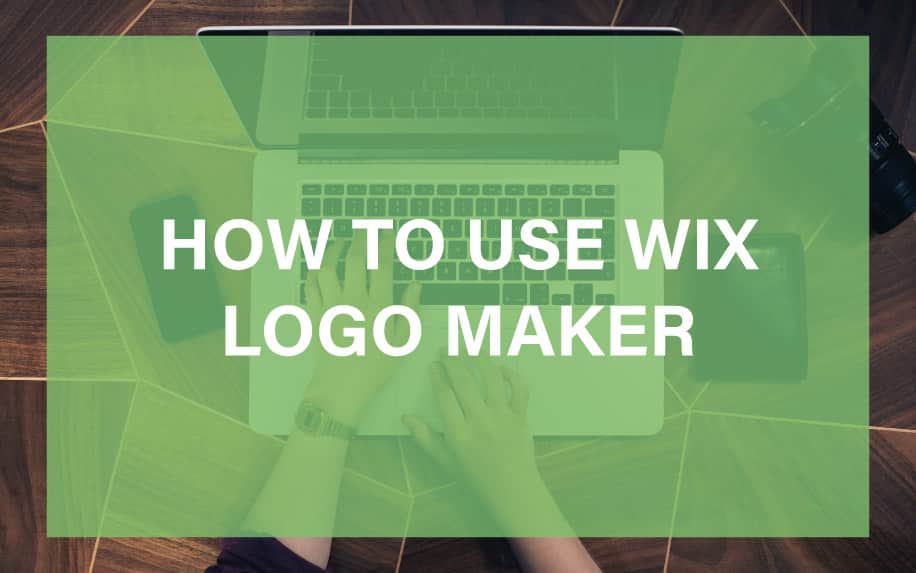 1. Starting to Create a Logo in WIX
When you start to design your logo, WIX will ask for a name and tagline for the business or organisation. Enter the name and tagline if you have one. It will then ask, 'what is the logo for?'
Here, you can choose the industry which best suits your business.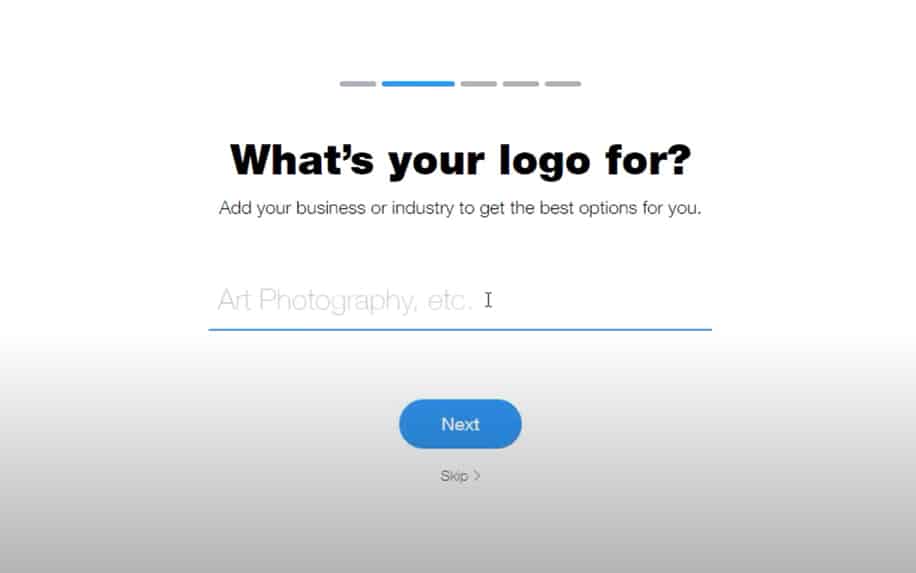 There are many options to choose from. Just start to type and options will appear. The key is to pick the industry which is the closest match to what your business does.
It will then ask about the style of the logo. Again, there are many options including the likes of 'Fun', 'Playful', 'Modern' and more.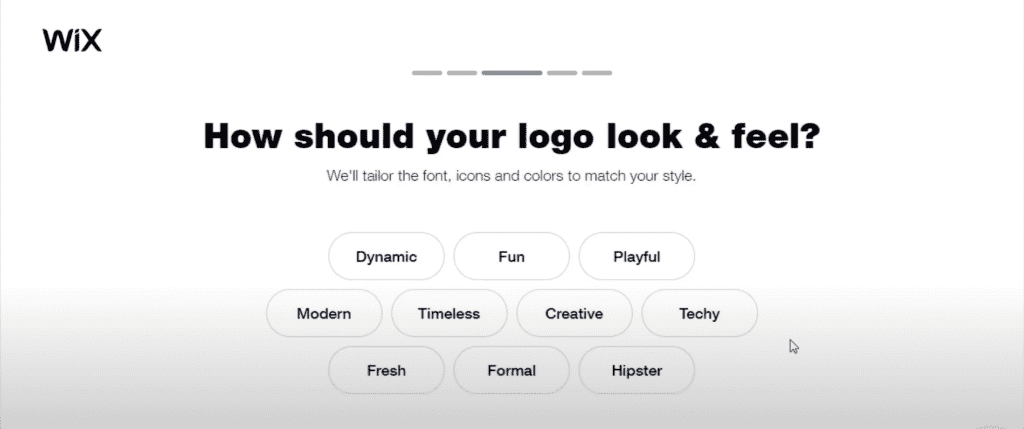 Not every logo will have the same personality, and this is one aspect of a logo which attracts users and customers. Therefore, it would be best to choose a style targeted towards your business industry.
Next it will ask you to look at designs of other logos. Choose between these designs if you like them or not. This will help the logo maker understand your taste and can create a logo design tailored more towards your taste.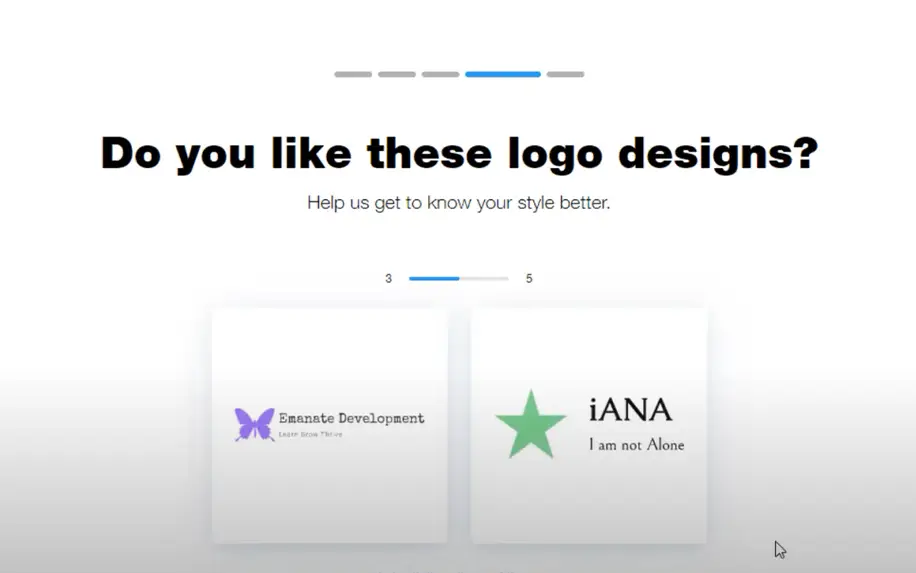 It will also ask where you wish to use your logo such as your website, social media or business cards.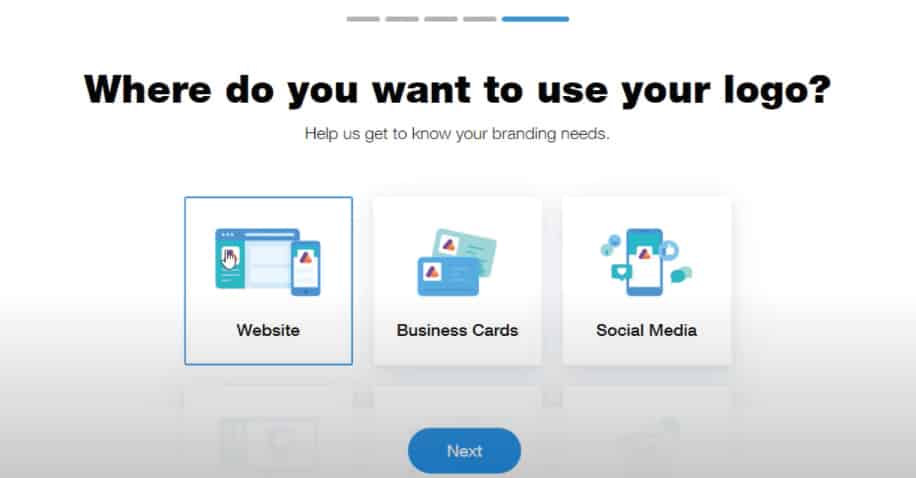 After all the questions have been asked, WIX will then generate a range of logos. From here you can choose one and customise it, to match your branding and style.
To sum up, the main process for starting a new logo project in WIX is:
Choose your industry,
Describe your desired tone,
Choose from example logos,
Decide where you'd like your logo to be used.
2. Customising Your Logo
Once you have selected your logo from one of the ones WIX have provided, you can easily edit it. You can change the colours of the logo, the text within the logo and can also add additional shapes and icons.
Overall you have full control over everything within that certain logo design.
Play around with the maker and all the options and you will eventually create a logo suitable for your brand or business.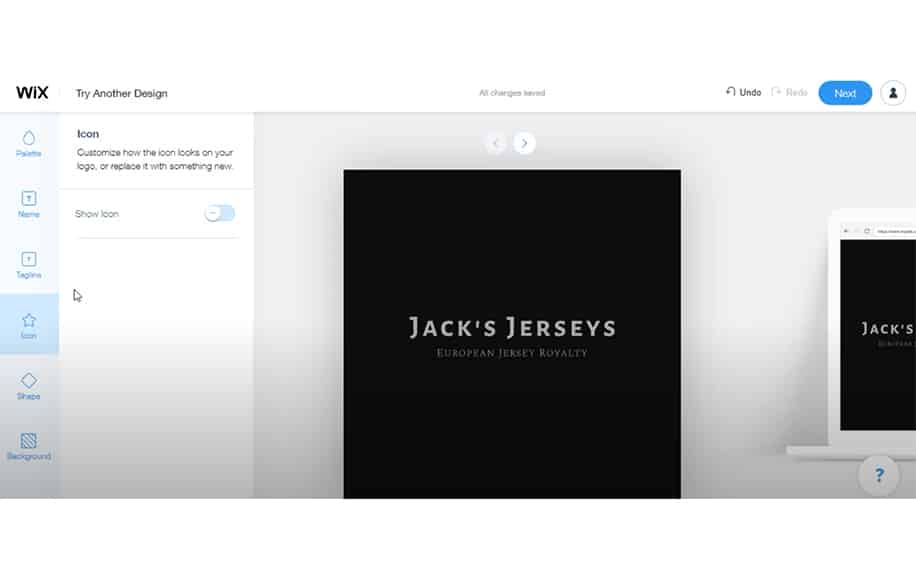 However, there is a downside to the logo maker.
Now you can only edit the options within that design you choose. You can't add additional text, images, icons or shapes to the logo. This a barrier if you want to add a letter within an icon or if you want text displaying the established date on the logo.
3. Getting Your Logo
Sadly, unlike the WIX builder, the WIX logo maker is not a free service. Overall there are five plans available to purchase a logo made on WIX. Two plans for just the logo and three other plans if you wish to create a site with WIX also.
The first and cheapest plan for a logo is a one-off payment of £13.90. This is the basic plan and you will receive all commercial usage rights to the logo and standard logo files. The better plan is the second plan called the advanced plan.
This is also a one-off payment of £34.74 and you will receive all features of the basic plan as well as resizable logo files and social media logo files. This gives you a lot more control over the logo created.
With the standard logo files, you receive eight logo files. These eight logos include two original colour logos, four black and white, one grayscale and a monochrome version of your logo.
The resizable logos within the advanced plan include five separate vector files including a colour, black, white, grayscale and monochrome file.
A vector file will keep the image the same quality even if you rescale the size. This also offers you a great deal of easy customisation options using third-party vector editing software.
With the social media files, you will receive over 40 plus images for a range of social media including social media logos and cover images with the logo. A favicon and email signature are also included within this.
WIX Logo Maker: Summing Up
WIX's main selling point is its ease of use. In fact, the platform's whole mission is to give non-tech savvy people the tools they need to achieve professional looking results. The WIX logo maker is no different.
Indeed, it's an excellent way to create a stunning visual identity for your brand, without any graphic design skills at all. Instead, you simply answer a few questions about your business, and how you want to use your logo.
WIX will then generate a logo for you, which you can then customise and tweak to your satisfaction.
Finally, you'll need to have an appropriate WIX payment plan to download and publish your new logo, across your website and other marketing channels, like social and email.