Today's marketplace is social. How we decide to engage and interact with our favourite brands is transforming – but how? Consider this: only ten years ago, much of our buying decisions were influenced by the world of advertising, and how that world targeted us through television, radio, print and web.
However, a revolution in technology has had its influence on how we are targeted. Indeed, social media now reigns supreme, with platforms such as Facebook, Twitter, LinkedIn, and Instagram consistently highlighted as some of the strongest and most cost-effective marketing tools available.
Are You Looking for 'Social Media Marketing Derry, County Londonderry'?
ProfileTree – Expert Social Media Marketers with a Local Flavour Serving Businesses in Derry.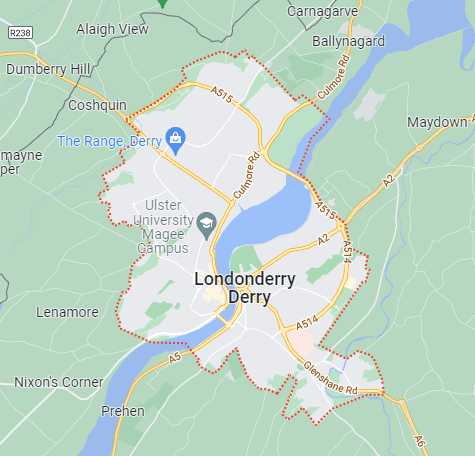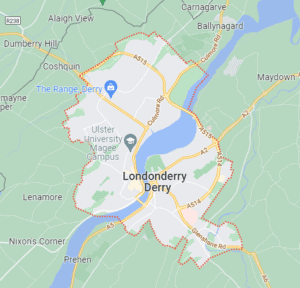 We are a self-made, family run agency based in Belfast and Monaghan. We've established ourselves in the Northern Irish market since 2010. We've grown the team, collected awards, and helped hundreds of local and international businesses with their social media presence. We've also helped small and medium sized businesses with free social media marketing training through programmes funded by City Councils over the course of three years.
Social Media Marketing Derry: Common Problems
Having presence on social media platforms is now a given for any business. Yet, many brands are still not happy with their social media marketing. It's quite common to find inactive, abandoned social media pages for businesses. That often happens because social media marketing is a long term, on-going activity. It's something you invest in and keep an eye on every day. For that reason, having someone looking after your social media presence is great on the long run.
'Social Media Marketing Near Me'
Once people reach your platform, this is your moment of truth. Are you ready with a solid story and wow-visuals that give those people a reason to stay? Not only to stay but also to have reasons to trust your story enough to purchase your product or use your service. To craft powerful, relevant stories, you need a social media agency near you – living your day-to-day struggles.
A true 'social media marketing near me' means that those who manage your social media presence understand your local market's pain points, trends, and know the ins and outs of the local community. Social media marketing is a quick and daily interaction with your audience. So, your social media agency should work side by side with your team covering moments as they happen.
Using Social Media in Marketing
So, what should you expect from using social media in marketing? It's crucial to understand the nature of social media users' behaviour. Without that, you could end up frustrated from social media marketing. Users, your audience included, are not on social media channels to buy. Social media channels are not shopping malls. They're here to be entertained. They're here to catch up with news from their circle of friends and community, or even global news. They're here to find out the coolest trends, latest music, and even gossip.
Brands Must Become Content Creators
So, in other words, content marketing is the keyword to successful social media marketing. Brands and businesses on such platforms need to offer something that meets the audience's expectations. Hard selling is not going to do it. In the past, you needed a salesperson to sell products or services. On social media, you need to become an entertainer, a content creator, a conversation starter, and a trend setter. You need to engage, inspire, stand for a cause, remind the world you exist, and adopt purposeful marketing.
Social Media Marketing Derry KPIs
How can you measure your social media marketing efforts? How to know if you're heading in the right direction? Perhaps one of the most special things about digital marketing is that it is measurable and traceable. You can easily find out how many people saw your content, how many of them reacted, and how many decided to follow your page or subscribe to your channel.
KPIs to Keep Your Eye On
Reach KPIs are related to the exposure of your content. So, it includes impressions, reach, and followers' count. Impressions are the number of times your post was visible in someone's feed or timeline. This doesn't necessarily mean the person who viewed the post noticed it or read it. Meanwhile, Reach represents how many people have seen a post since it went live.
Engagement KPIs are powerful indicators of how good your content is. That's because they count any actions taken by your audience. That includes likes, reactions, comments, shares, saves, retweets. It's not always easy to get users to engage, so a positive engagement rate is a strong indicator. To calculate your total engagement rate, divide the total number of reactions (likes, comments, shares) by the total reach then multiply by 100.
Conversion KPIs measure how many social interactions turn into website visits, newsletter sign-ups, purchases, or other desired actions. Conversion metrics reflect how effective your social media strategy is and whether it's leading to actionable outcomes. Its metrics include conversion rate, click-through rate (CTR), bounce rate, and cost per click (CPC) if you're advertising.
Click through rate is calculated by dividing total clicks by total impressions then multiply that by 100. On the other hand, to calculate your conversion rate, divide conversions by total click then multiply by 100.
Remember that your conversion rates are not only dependent on how well your social media strategy is. It mainly depends on your website's user experience and your customer journey.
Customer Satisfaction KPIs
These are reviews, testimonials, ratings, or even mentions thanking your team. They're all a sign of healthy social media presence.
Social Media Marketing Derry: Content Ideas for Local Businesses
So, as a small or a medium sized business looking to establish yourself in the world of 'social media marketing Derry', we have a few tips and tricks with your social media strategy.
Experiment!
Small and medium sized businesses have a huge advantage that they can try and experiment without being under the spotlight. Big brand and corporates are under the radar. There's a fear of trying something different or something new. You, on the other hand, have more freedom. Use that to your advantage. Use different types of content – videos, images, daily snaps from your store, happy client, team members, aesthetic visuals, reels, stories, ask questions, post memes. Learn through experiment what your audience really prefer.
Create, Create, Create!
Don't stop creating content. Social media marketing is about being there. Being part of the conversation. Reach out, share your work, and don't abandon your page. The worst thing you can do to your social media presence is to post once every three months. Yes, your audience will judge your business by the frequency of your posts. Create a balance. Don't publish only once in a blue moon, but also don't spam your audience. Ideally, aim to create between 12 to 16 posts per month.
Testimonials and influencer marketing are powerful ways to gain credibility. Use these two to gain the trust of your followers. This is particularly handy if you're starting up. Encourage first trials by making your audience trust you. Use incentives and competitions to gain more exposure and engagement. Everyone loves something for free, use that to get your word out there.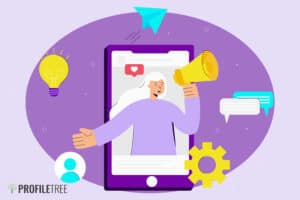 Listen to Your Audience
Use the feedback you get from your customers to make changes to your business fast. This is a huge advantage that big companies don't have. Big companies have hierarchies and processes and departments, so before a small change is made, a long time had already passed. This is not the case for small and medium businesses.
SMEs are agile, and so is social media. Respond to bad reviews by apologising and compensating your customers for a negative experience. Send them out gifts, invite them over to try the same product they complained about for free and encourage them to share their experiences.
Your Choice for Social Media Marketing Derry
Ensuring that your Derry business gets the social prominence it truly deserves requires a multi-layered and organised approach. At ProfileTree, we can assist your business in creating and implementing a social media strategy that engages, informs, and inspires. This includes identifying your target audience and the platforms they love to use and engaging them with content that will drive increased engagement and sales to your brand.
How We Work
As part of this process, our expert team will undertake a comprehensive audit of your existing or previous social media strategies, identifying what works and how we can possibly improve your social media presence.
Ensuring that your social media 'shop window' functions to the best of its ability is crucial. Enriching your social media presence with real time chat and calls to actions can drive increased sales to your online business. But how do we know what works? The answer lies in how we use social media analytics tools to refine and develop your content strategy. At ProfileTree, we'll drive a campaign for your Derry-based business that yields real results.
Social Media Marketing Derry: Ready to Book a Free Social Media Audit?
Fill the form and send us your questions, we will be happy to answer all of them. Please do let us know if your business is registered in County Derry. Alternatively, you can Book a chat with one of our team members to audit your social media platforms and find out how we can help you establish your social media marketing presence in Derry.
More services: SEO Derry, Digital Training Derry, Web Design Derry, Digital Marketing Derry