Thinking of building a website for your brand? If your answer is anything other than "yes," you need to think again. Having a website for your business can help you connect to a bigger audience, hence a boost in sales. This is why building your website and investing in designing its layout can be the dealbreaker for boosting your revenues. We will show you how to build, edit, and launch the ideal site to guarantee your online presence and what website builders you can consider.
For those who aren't so technical with website building, there are a few things you may want to look at before choosing a website builder.
Key Points Before Choosing a Website Builder
If you are looking for a simple yet attractive blog or basic site, you should look into a website builder that has an easy-to-use interface and well-designed templates. You should also keep in mind the drag-and-drop features. This will save you the hassle of learning coding (HTML, CSS, JavaScript) since most website builders come with these embedded.
If your end goal is to have a sleek, professional online store for your business, then you may want to look into e-commerce-tailored website builders such as Shopify, Wix, GoDaddy, Squarespace, or Hostinger. Make sure you look for a website builder that won't be too complicated to set up.
Now, research is key, so it's important to find what website builder is more suitable for you and what you are presenting.
Research: Check the features of each web builder
While researching for the best website builder for your business, you will have to check and compare each feature of all the website builders you will come across.
Feature 1: Mobile Compatability
Make sure your chosen website builder has some mobile compatibility. Mobile compatibility is very important as most people use mobile devices to look for websites. Luckily for us, each of the website builders we're going to be going through has this feature.
Feature 2: Hosting and Domains
The next important key point is hosting and domains. When you're building a site, there are two components needed other than designing a website, and these are the host and domain name, which is the URL to navigate to your site. Many website builders offer all three services. If you already own a domain name and if you want to use a different website builder, you'll have to migrate your domain to a new platform.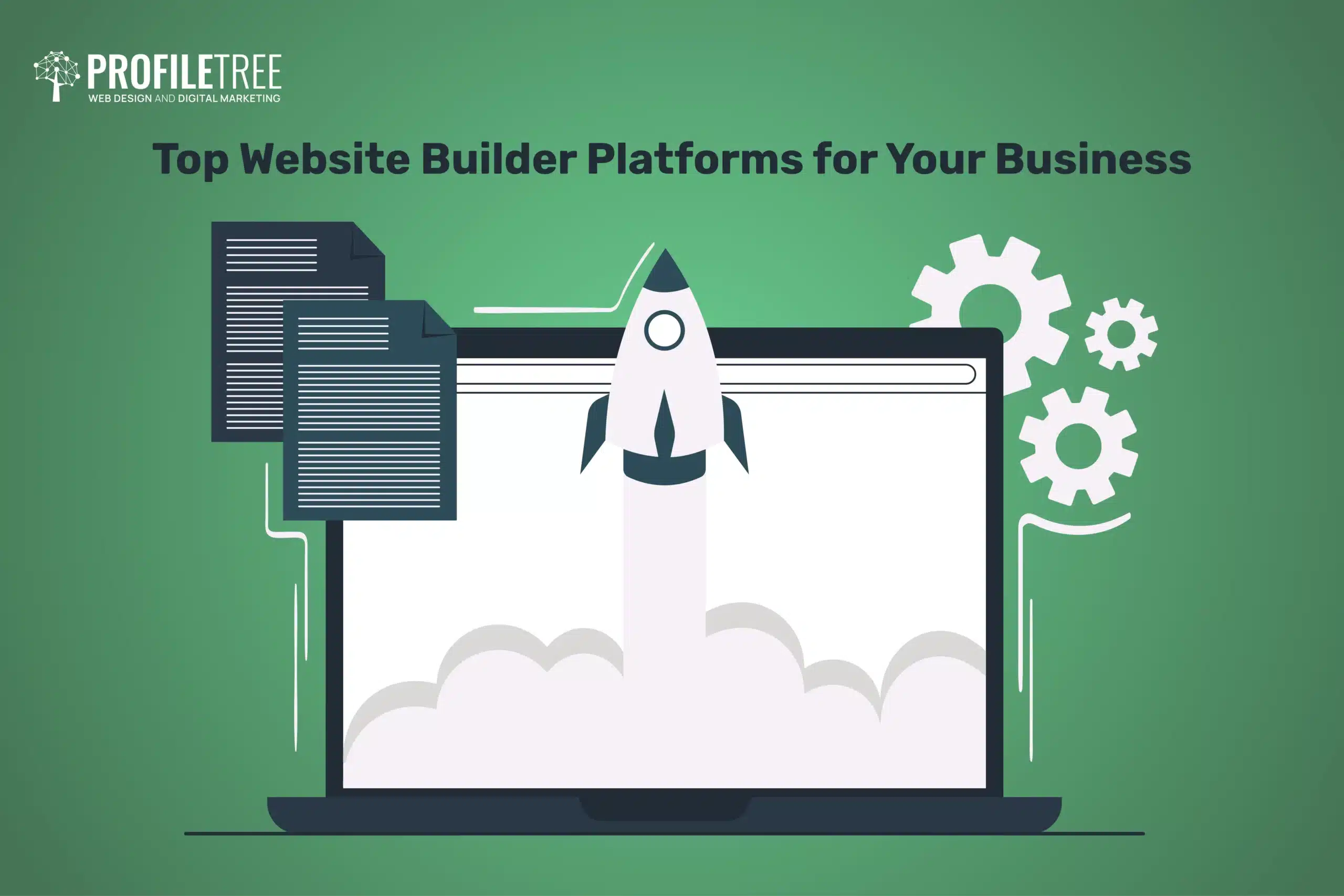 Feature 3: Pictures and Video Storage
Next, of course, is the pictures and video storage. Website builders make it easy to upload pictures and videos. Most even offer free non-copyright images and videos. However, storage capabilities vary by subscription plan. So just make sure that you're picking the right plan for your site. Make sure that you're not overdoing it with your images and videos, or else you'll end up paying more for your plan.
Feature 4: Business Email
Lastly, we've got our business email. Most website builders come with the ability to create an email address with your domain name. However, some website builders charge extra to have this feature, so make sure you pick the right plan.
What Is the Best Layout to Use?
Now we'll look at the process and the steps to have the best layout suited for your website and business.
The Basics
The basic layout is to have a header, Hero sections, and a footer, as shown here: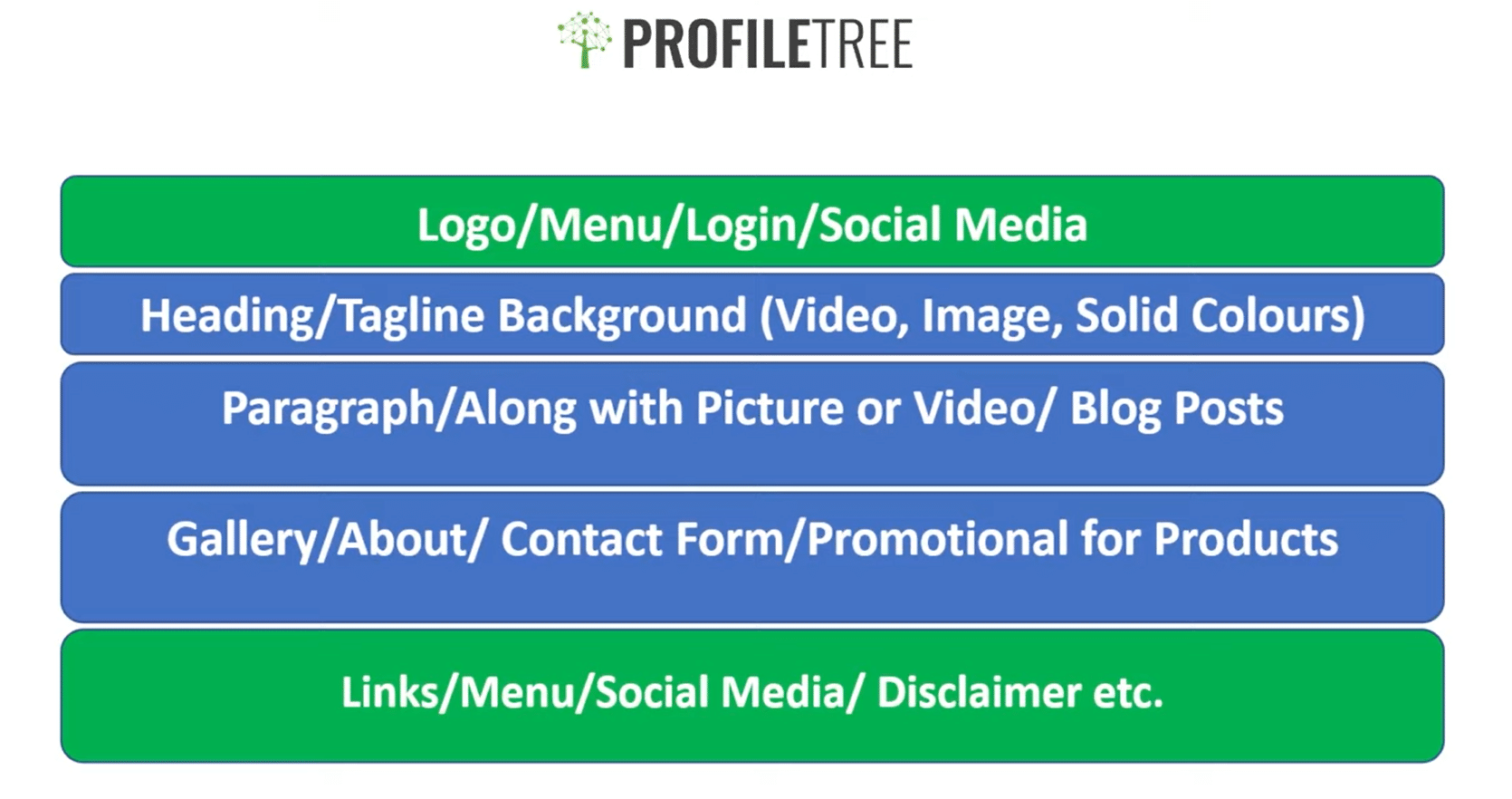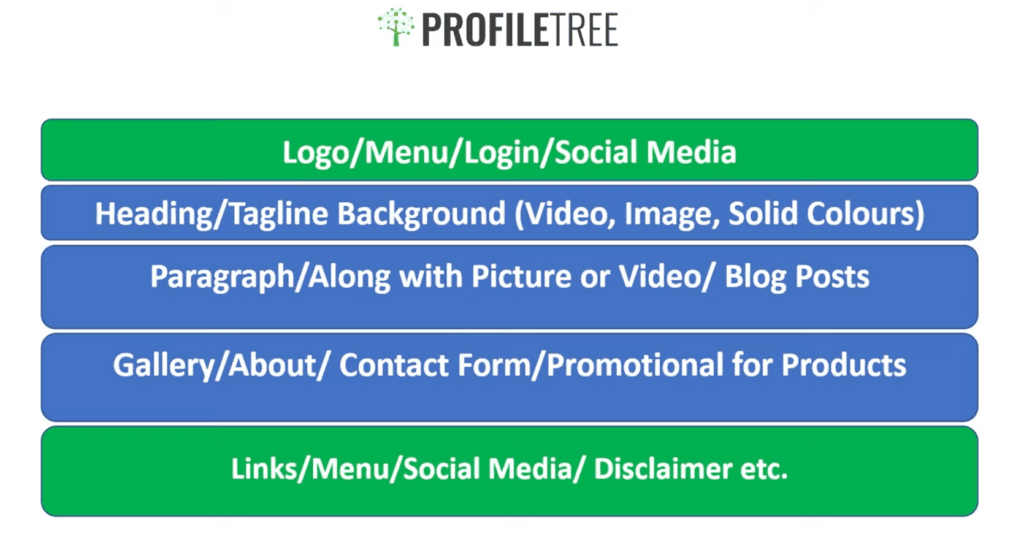 Some people don't really go near the footer, and sometimes, it's just a disclaimer. But of course, you can mix it up a little bit and actually try to create a fully functioning website where it would have some links, a menu, social media, a disclaimer, etc.
What are the best website builders out there?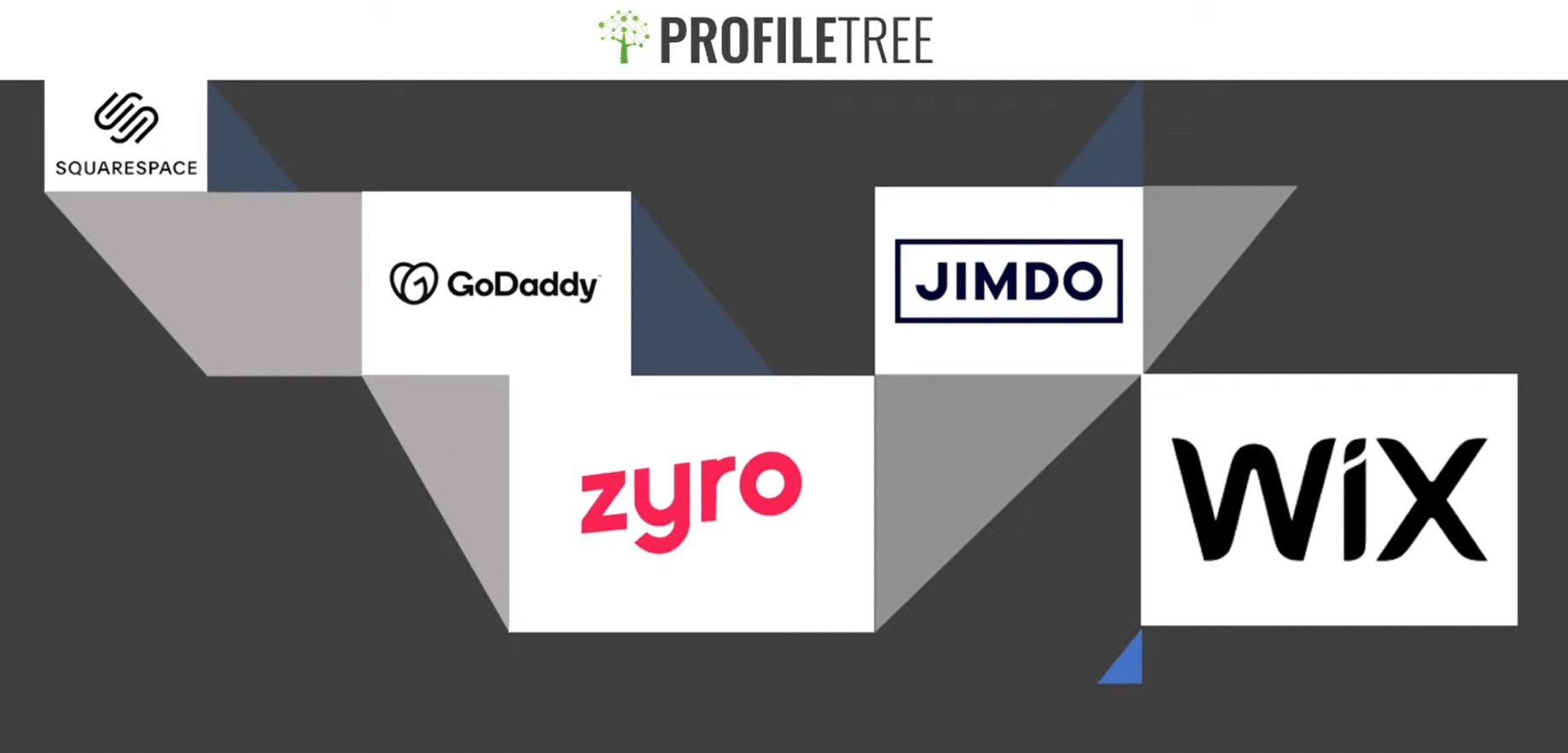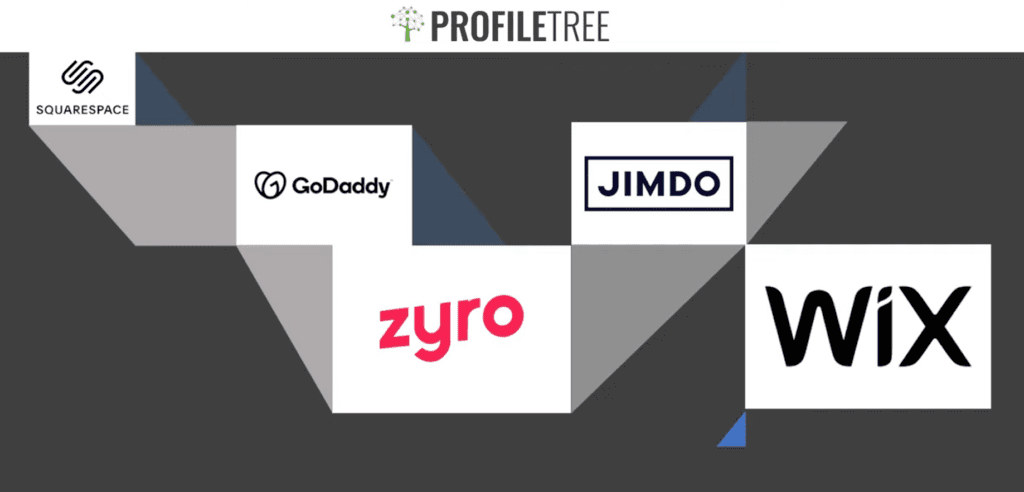 Now for the long-awaited part: the website builder! We will look into five of the best website builders out there, but of course, there are many more to check when you are on your hunt to choose the best website builder for your business.
WiX
Starting off, we've got WiX. It is a powerful website builder without being too overwhelming and comes with plenty of templates and great customer support. This would be a top choice for both beginners and pro web builders.
Zyro
Next, we've got Zyru website builder. The great thing about Zyro is that it has the lowest prices in terms of plans. But of course, there is a catch to this. In order to take advantage of the low costs, you need to agree to a four-year contract. After that, you'll get the choice of more than 100 free templates to get started. Zyro is a drag-and-drop editor, so it has all the elements you need to build a sleek website. The designs on this website builder are great for nailing the Hero sections.
Squarespace
Moving onto our next option, we've got Squarespace, a very popular and great website builder. It is packed with useful features that can be handy for the user. However, you are likely to spend a little time learning the location of the menus and features. This builder is a cross between drag-and-drop and point-and-click editor, making it a great website builder in terms of design and templates.
Zyro, WiX, and Squarespace are more or less alike, but of course, the navigation is a little bit different, which we will look into later on.
Jimdo
Jimdo here helps you create a personalised website with photos, tailored text as well as other details to fit your industry in about three minutes. This site builder would be more suitable for musicians, photographers, and people who want to share stories and inspiration. However, it doesn't lack anything when it comes to creating an e-commerce website on it.
The only thing that is a downfall to this is the need for more variety in the templates.
GoDaddy
GoDaddy is such a great website builder for beginners–it requires zero technical skills!
All you need to do is answer a few questions about the purpose of your website and what it is about. Pretty simple, right? If you are not too keen on that, you can just choose any of the templates it offers and go from there to craft your website. GoDaddy, however, doesn't offer that many design options, so if you want to have a wider variety, you can check the above builders instead.
Website Builders Overview: Pros and Cons
Although we tried to narrow down your options, choosing one website builder of the five mentioned can cause a headache. So, we have gathered the pros and cons of every website builder we mentioned to make your decision easier.
WiX Pros and Cons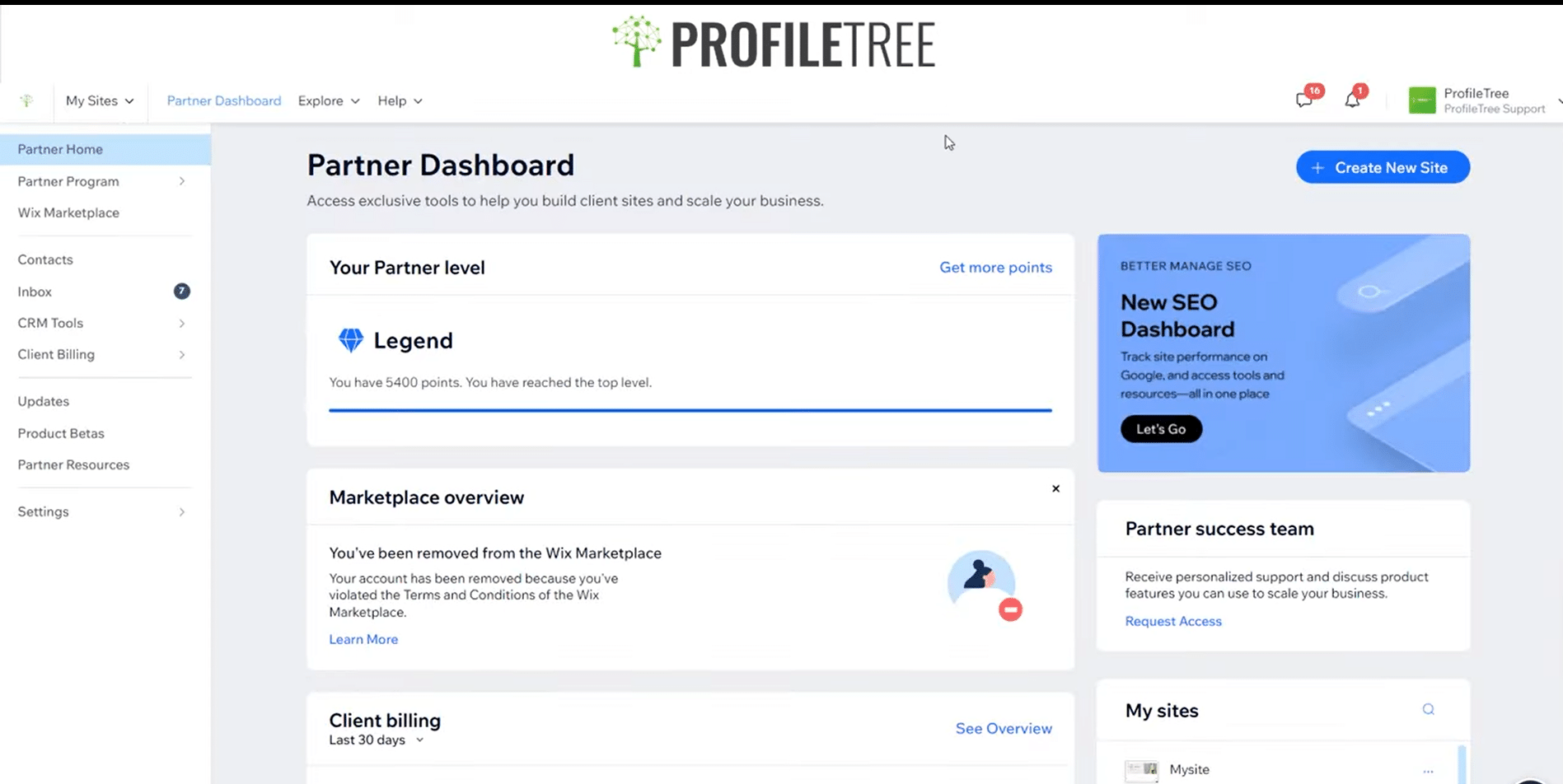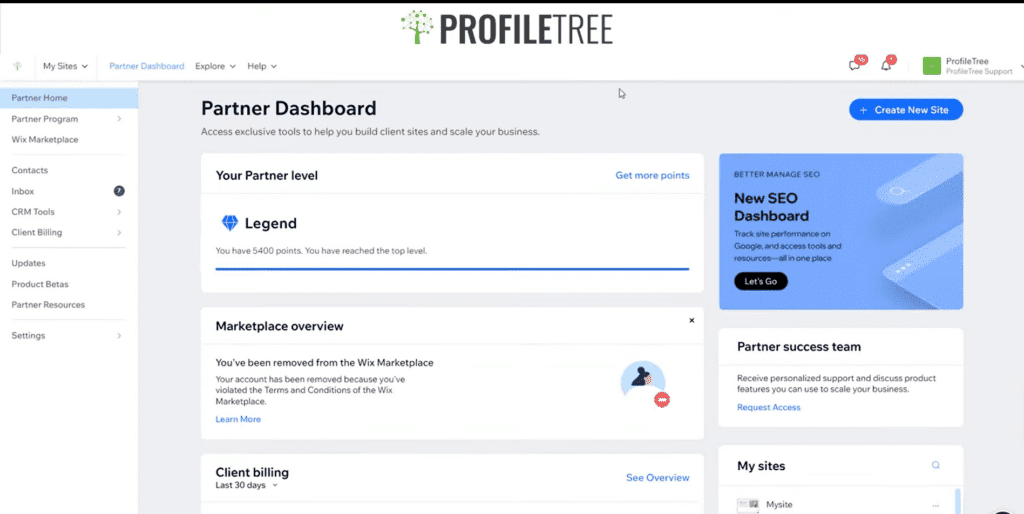 Starting off with the pros of using WiX as your site builder, it's got a huge list of templates, has a very versatile editor, great documentation and support and offers a free version to test the service. Unfortunately, it's got cons. It's got many editors, so this can be pretty confusing. It also only got the basic SEO features, and the designs aren't responsive. Another flaw is that you can't switch templates once you've picked one.
You can sign up through WiX using a personalised email with your password or using a Google or Facebook account.
For those who have used WiX before, the partner dashboard might be a familiar sight. But if you are signing up for an account, the first page you will see will ask you whether you want to choose WiX or Editor X. If you were to choose Editor X, you will notice that it is more fluidly designed but is a bit more complicated than WiX. So, if you are a complete beginner, WiX is the better option for you.
After choosing WiX, it will ask you what sort of website you are creating, whether it is a blog, a portfolio, an online store, a consultant, or a technology company. Once you choose your desired type, it will give you more specified options. It will then ask you for more details, like the name of the blog (which you can change later on), what you want to add to your site (chat, portfolio, events, etc.), and then ask you to choose from three different ways to create the site (Wix Editor, Editor X, and Website generator).
If you want to create an attractive website, you might want to steer away from the Website Generator and consider Editor X. Editor X is a little bit more expensive in terms of subscriptions, but they do offer a lot of the different templates here.
The WiX Editor is a great website builder and has many templates. Of course, you can select a blank template and edit it from there. The editor itself is very easy to use and isn't that complicated for beginners. The navigation is really easy to use as well. You can even have a toolbar if you need to or check out the layers within that section, and it even sections out everything for you. On top of that, it has both desktop and mobile optimisation. You can check their pricing plans and choose the best option for your site's needs.
Zyro Pros and Cons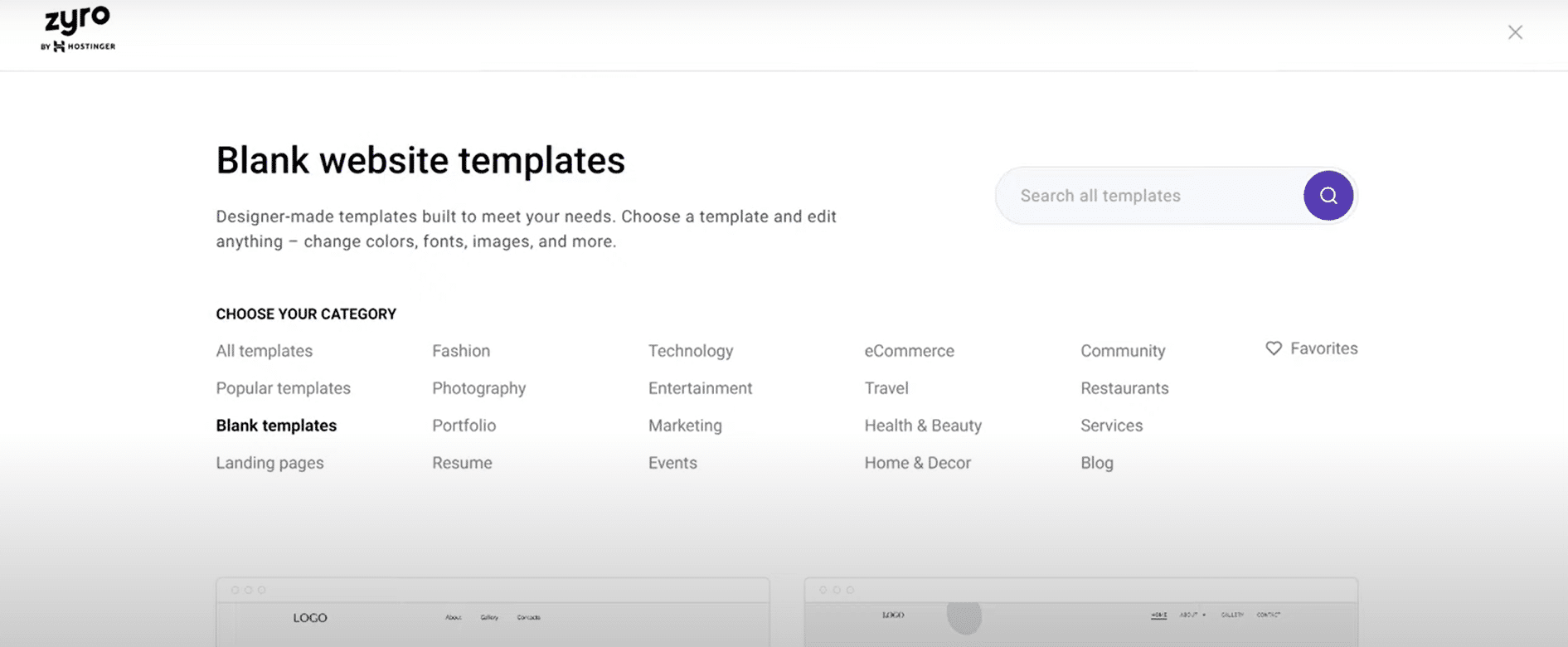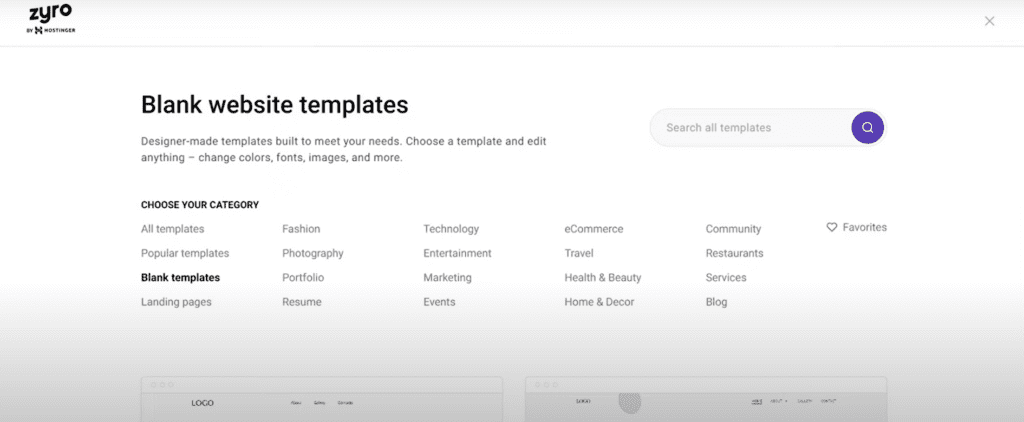 Starting off with the pros, Zyro by Hostinger is great for beginners and is very easy to navigate. It has SSL encryption and is a drag-and-drop editor, making using it a breeze. The primary flaw here is that you can't switch to another template once you have picked one. There is also a lack of advanced features, no real-time support for a free plan, and no access to code editing.
It's pretty much the same as Wix. You can choose a specific ready-made template or start with a blank one where you can add some sections and blogs about gallery contacts, and it even has a place where you can add a footer which is great. You will notice, however, that Wix has more features, so it really depends on your preference and your budget.
Squarespace Pros and Cons


It's got a modern stunning website design, a user-friendly editor, a good number of apps for added functionality to the site, AMP formatting, and limited availability labels for e-commerce. Unfortunately, with the cons, it lacks customisation freedom, so designs can't vary. It is also fairly expensive for what it is as well compared to the other website builders that we've seen and has limited customer support.
You can build your own template as well. It also has some pretty modern designs and is very nice to look at.
It is easy enough to use. The only thing is that it does have very expensive plans. Otherwise, we wouldn't really shy away from this one. It is a great website builder, and you have all the intricate designs that you want to use.
Jimdo Pros and Cons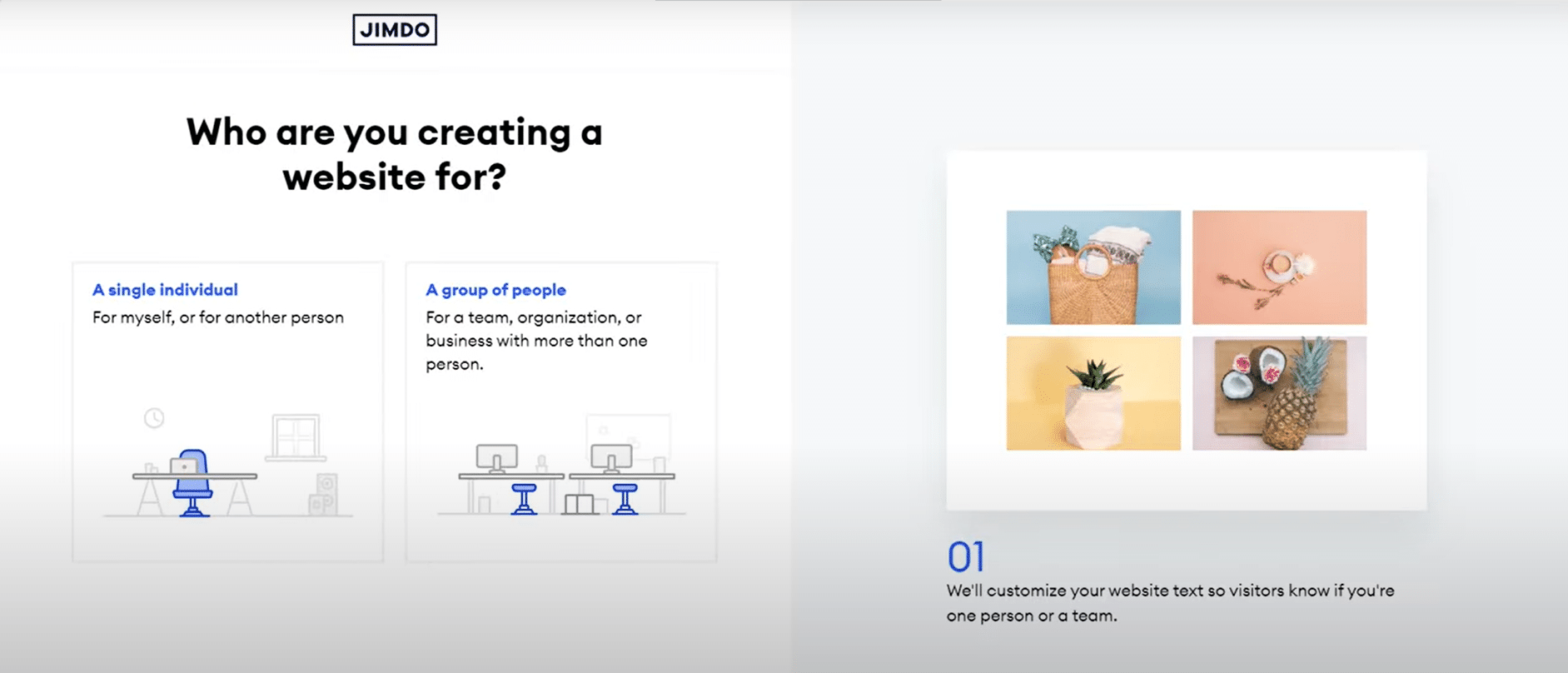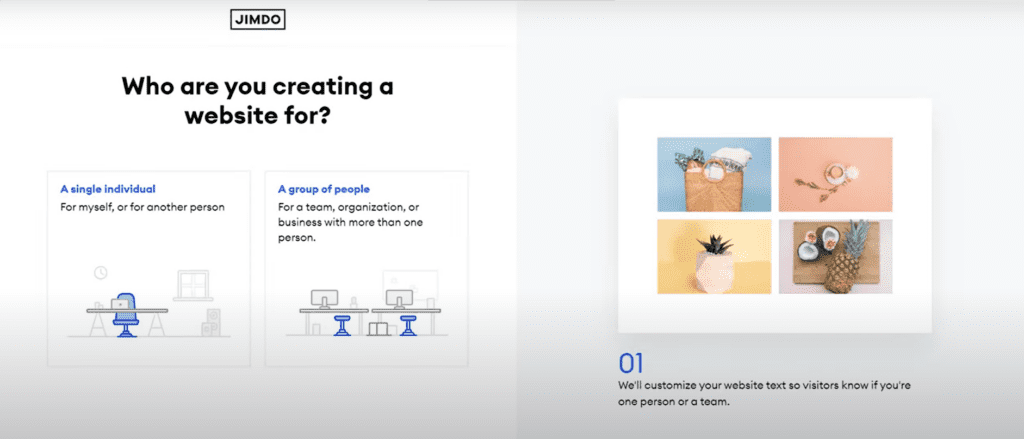 First on the pros list is the free image library. You can create a custom site within three minutes, have personal website assistance, and the builder itself is very extremely easy to use. However, you've got no blog functionality, no app store to add or enhance functionality to the site, no backup for the site, and you've got template restrictions. Anyway, in order to view the pros and cons, we have to check out the website builder.
It'll ask you what your website is for, whether a personal project or event, a project or hobby business, a new business, or an established business. So we'll just go for the established business. It will then ask what products you offer. You could say "my own physical store", which offers delivery or local pickup.
Then it'll ask you the style that you want. There are six different options. You could choose fresh, dark, elegant or modern or minimal. So once you've picked your theme, all you need to do is select one and continue. You can't preview the layout if you want to.
GoDaddy Pros and Cons


Okay, so coming up to our last website builder here, we've got GoDaddy. Its pros include 24/7 customer support. It has great value for introductory plans and uses artificial design intelligence to create a quick site. However, it has limited upmarket, very limited customisation, and is quite pricey with the add-ons.
You'll get a list of different options for templates that you can choose from, and you can also filter them out if you need to. Depending on whether you're a basic site or an e-commerce site, there are a couple of options there for you. Now, if you do want to go ahead and create a website from scratch, that's easy enough to do as well. So all you need to do is select "Start for free", and just with a couple of clicks, quite literally under a minute, it's going to be building a website for us.
If you have a recommendation for your own website builder, then by all means, go for it. But overall, we think Wix is the winner here. It's one of the more popular ones for a reason. You've got multiple templates to choose from, especially if you have a niche business. You can start off with a blank template, and it's easy enough to go from there, upload your own images and publish that website and have a live website running in under a day.
If you have any other website builders, let us know in the comments!