There are several factors to take into consideration during business website building. One of the key decisions you need to make is whether you will design and build the website yourself, through an agency, or through a web developer. All these decisions depend on your skill set, willingness to put in a lot of work, and overall budget.
Hiring an agency or a developer to do the job may be preferable if you have the required funds but need more skill sets. You can explain everything you need to them and sit back since they can construct everything you need with all the functionality and desirable design.
Once more, this solution is a little more expensive. If it fits inside your budget, it is excellent. If not, there are other options, such as creating it yourself, to get your business website up and running.
Business Website Building Tools
When creating a business website independently, consider your background and technical expertise; only some websites need intricate coding to appear decent. Several platforms and tools are available nowadays to make it much simpler for you to create your business website, typically using templates, page builders, website builders, or other similar tools.
If the business website you want to make is a straightforward brochure-style website where you want to have a presence online, have a location where customers or potential customers can go to learn more about your company, submit an inquiry, or make a purchase, whatever it may be.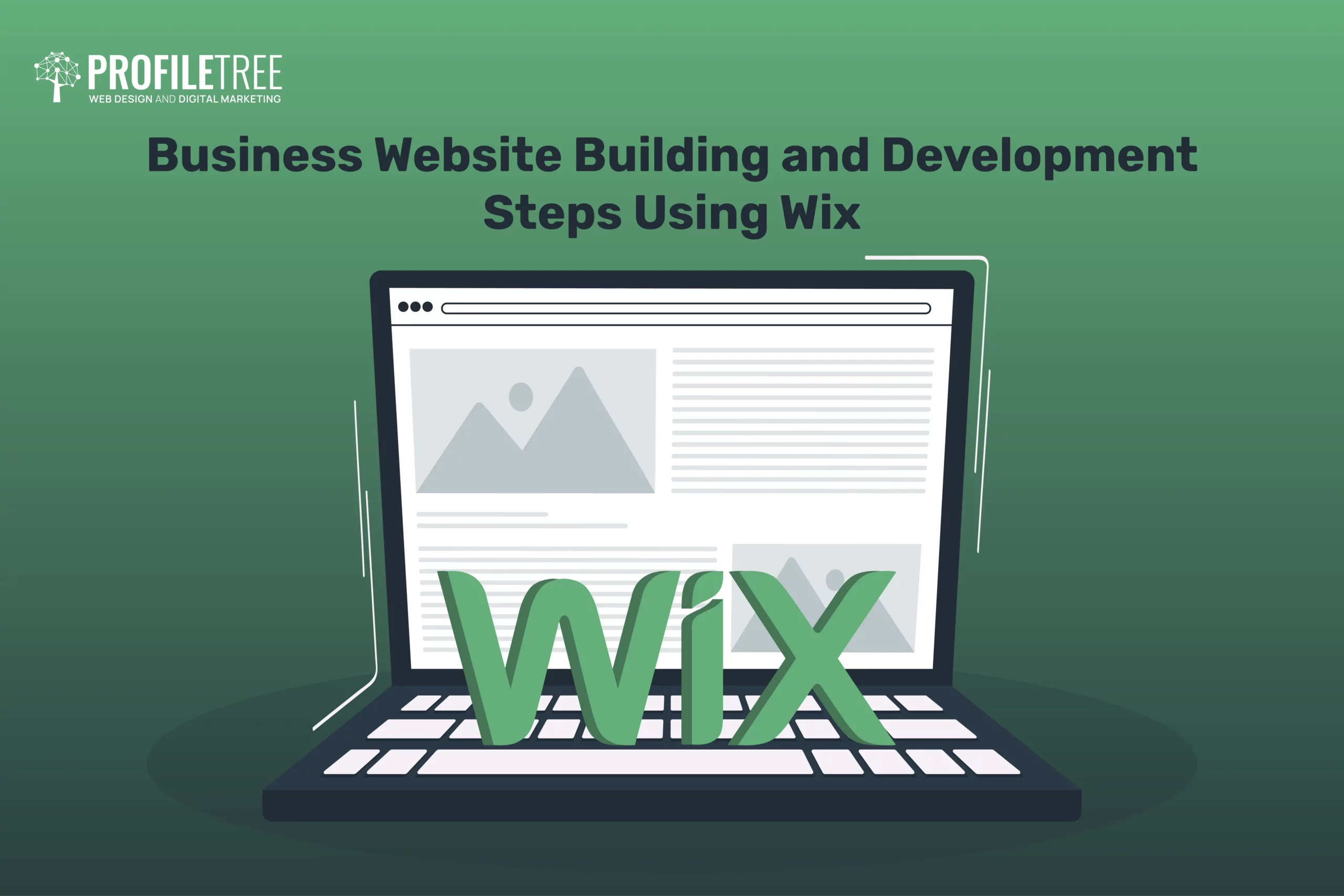 It would also help if you thought about hosting. After your business website has been created, you must host it online. Every website you can visit is housed online by one of the many available hosting businesses.
Given the huge number of hosting firms and the range of services they provide, choosing one might take a lot of work. You can get hosting for a low price, but hosting can also get very pricey. It truly depends on your website, the functionality it requires, and how much storage it needs. In this article, we'll discuss how to create a business website and explore different hosting possibilities.
First, you must decide what platform you should use to create a website. There is a tonne of free available platforms and a tonne of paid platforms. Choosing one depends on whatever platform you choose to utilise and how useful your business website is.
Wix: A Business Website Builder
If you wish to create your business website, one of the most well-liked business website builders is Wix. If you need more money to pay someone to help you construct your business website but still want to do it yourself, Wix is a great platform to consider. Its front end is user-friendly.
Wix functions as a website builder, offering many templates—over 900 of which are available for free use. You would choose a template and essentially make a colour choice. You can use any theme colours, designs, images, and sections.
The templates allow you to completely alter how your business website will look. They also offer many functionality possibilities, such as integrating e-commerce into your website.
Wix also has a feature that allows users to book events and appointments. You can also use many types of video galleries, tickets, and plenty of other features throughout the website. All these features are relatively simple to set up.
Wix offers free account creation and hosting. After signing up by email or with a Google or Facebook account, they will then ask you a few questions about your business website, the website you want to build, your business, and the features you need. In essence, it would build the majority of your business website for you.
With Wix, you can operate an online retail portfolio, blog, consulting business, and other activities. If one of the examples doesn't work, you may search for another one. There are numerous possibilities to choose from. After that, all you need to do is name your store, and this is where the functionality comes in.
You can add any or all the extra features to your business website. You can also add a small chat box if you want individuals to be able to send enquiries in that manner.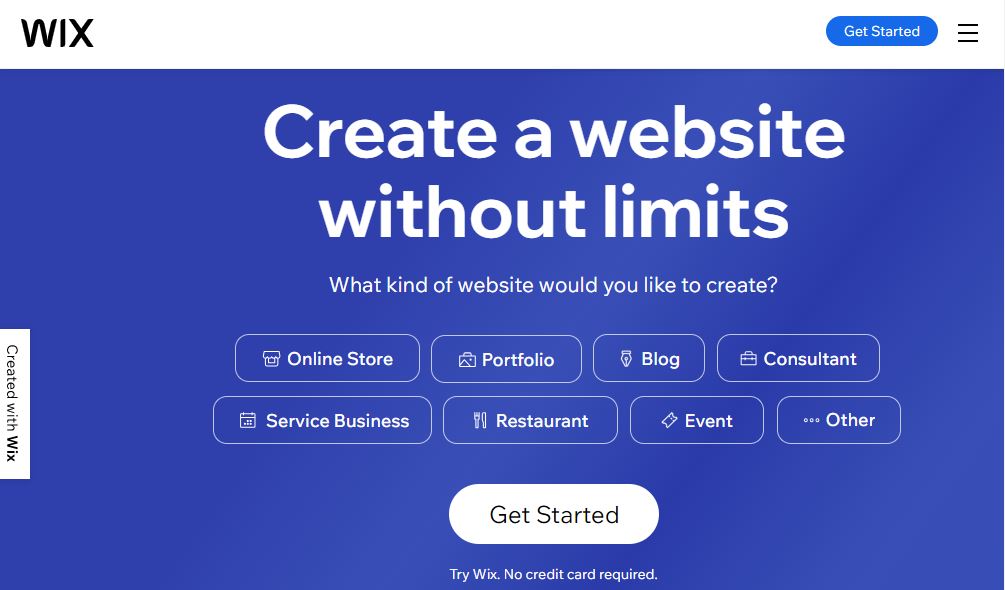 Remember that your Wix website will need more storage space as you add more functionality. You will need to use Wix's hosting, but the more storage you use, the more expensive your hosting will be.
Once your business website is developed, you can relocate sections, update photos, and change the theme's colours and fonts, among other things. This is typically the ideal choice if you have a tight schedule or want Wix to handle the majority of the work while you only make minor adjustments.
Wix does a nice job of building out your website and offering configurable layouts and other things, and it's typically the speedier option as well. So, after getting a custom-built site, a few details regarding your company will be requested, like your logo, email address, phone number, and other similar information.
Homepage Design
The homepage is usually the initial page visitors will see. Having an About page is a good idea so visitors can learn more about you, your businesses, your policies, and other things. Wix will present you with three potential homepage designs, allowing you to select the one you like most. Choose the template that comes closest to the layout you like.
You can always make changes to sections as needed. On top of that, you can include items like Store Policies, Invite, and Contact pages if you know your business will need them.
The type of pages you should consider when constructing your business website—even for a straightforward brochure-style website—are informational. You also want to have enough pages for people to browse. Among the most crucial pages you'll have on your website is your homepage.
If your website sells goods online, you should have a Store Policies page and policies in general. This means you should have a distinct page for your shipping and return policies and make it very simple for users to find them.
Contact Page
It is essential to have a Contact page on every type of website because you want to make sure that the user can contact you if they have any questions or concerns. You choose to include your email address, phone number, or other contact information. It's a nice method to communicate with your customers and obtain leads, so it's wise to provide your phone number and email address.
FAQ Page
An FAQ page is among the other pages you can have. That's another excellent approach to give your business website more material. However, you can also have an FAQ section if any queries are frequently asked or that are received through your Contact page. Before sending an enquiry, people often click on those kind of pages.
Wix Market
You can also use the Wix Shops e-commerce apps, forms, bookings, blogs, and other tools. They have a tonne of applications, not only created by their platform. For example, they have their kind of Wix bookings and blogs and other things of that nature, but they also have ones made by third-party people and third-party businesses. Some of them are free, and some are not.
If you want to offer dropshipping on your business website, many dropshipping programs are available. There is a lot of integration with Spocket, Easyship, and similar products. The Wix app market is a great place to start if you want to add third-party platforms to your Wix website.
Colour Theme
When you first establish your business website, and it is set up in this way, you should first go into the website colour theme and alter the text and colours to fit your branding. You are allowed to utilise everything, and it is all yours.
Wix uses five different colours in the design of their website, and each sort of colour is employed for a particular purpose. They're displayed throughout your website to coordinate with and enhance the other colours you've chosen.
Text Theme
There are nine different text types available on Wix. When adding new content, you have various options, thanks to the six headings and the three different paragraph types. You also have a variety of style choices, and you can alter the font sizing.
To get this right the first time, you should be careful so that you don't have to modify it when you add more headings and content to your website. Additionally, you could change the style of items if they were bold or italicised if you wanted to.
Images
Wix also has a collection of available images that you may employ. Such things are beneficial if you're just getting started and don't have many images to use. So, you can use these images instead of waiting for some to arrive or leaving their sections blank.
If your company provides services, try to use your images whenever possible to make it seem more human. You should have pictures of yourself or of people using your services and products. Stock photos are acceptable, but utilising your images makes them more unique and less generic.
Mobile Option
You can update everything on mobile devices with Wix, which is just one more thing to be aware of. It's crucial to consider this while developing a mobile-friendly site. Most websites are now visited via mobile or tablet devices, which many individuals use today. Therefore, everything must appear great and function at its best on mobile devices.
The mobile view will generally stack things as much as possible, but you may need to alter the alert by moving items up and down and adding additional space. The wonderful thing about Wix is that your changes only affect the mobile view when you move to the mobile version.
Domain Name
Your domain name typically corresponds to your business name. It must be memorable, catchy, and contain your company's name and other factors. However, the primary issue with using Wix's free version is that you won't have a custom domain; the domain effectively serves as the name of your business website while utilising Wix's URL.
If you already have a domain you bought somewhere else, you should still enter it. After that, instructions on linking your business website to the domain you own will appear.
Otherwise, you register a domain name for a predetermined number of years, after which you either re-register the domain to continue possessing it or let it expire. Once the domain has expired, it becomes available for anyone to purchase.
If your domain is something you want to keep, you must ensure that you acquire it. So, keep track of your emails whenever the domain is about to expire. Before your domain is ready to expire, make sure to rebuy it so that you keep possessing it.
Hosting Plans
Wix's hosting plans are divided into three distinct categories: website plans, business and e-commerce plans, and enterprise plans. If you decide to utilise a hosting plan for a year or a few months and find that you need less storage or more storage than you thought you needed, you can easily upgrade or downgrade to another hosting plan. There is some flexibility for you. It doesn't have to be that way all the time.
Customer Care
Customer care is another common feature between these three categories. You receive customer service around the clock with every plan you purchase, including the free version, and you can connect the domain name to your hosting account.
That means you can contact Wix support for any problems, whether you have some issues/ inquiries about the website builder itself, your account settings, billing issues, or anything else. They are available 24/7. They also provide priority customer care, but you get it with the VIP plan only.
Chat-box
You can go through the chat box first, and what they'll attempt to do initially is give you some online tutorials. Several documents are also available online to assist with any frequent problems you have. You can review each one to see if any would be useful. If not, you may select "It's something else" to make a callback request or to start a live chat, where a representative will let you know how long you'll have to wait.
They will call you within the time frame they provide, allowing you to speak with a real person about any problem you're experiencing. They offer excellent customer service, which is available for all of their plans, even the free.
Add New Products
You can also add real or digital goods to your business website, and you can control it. You may alter things like the product name, provide product details like the product description, and add any other information like delivery details and prices. Thus, all your actual store administration and product management is done on the back end, and the front end will subsequently use them.
Blog
A post is what people refer to as a blog post, which is the same thing. You will add your blog in the same manner that you would add a Word document. All the content you may add to your blog can be added as videos. This entire editor functions like a Word document. You can add headings, paragraphs, and other elements and compose your blog just as you want.
Other Things
There are other things you can configure on Wix while building your business website, such as delivery methods, payment options, and domain connections. After setting up your store, you must also ensure the default settings are configured.
To make sure your business website settings are complete, check the e-commerce option, accepting payments, language or region settings, etc. These also include your business website's name, logo, generic social sharing image, and Facebook link.
Conclusion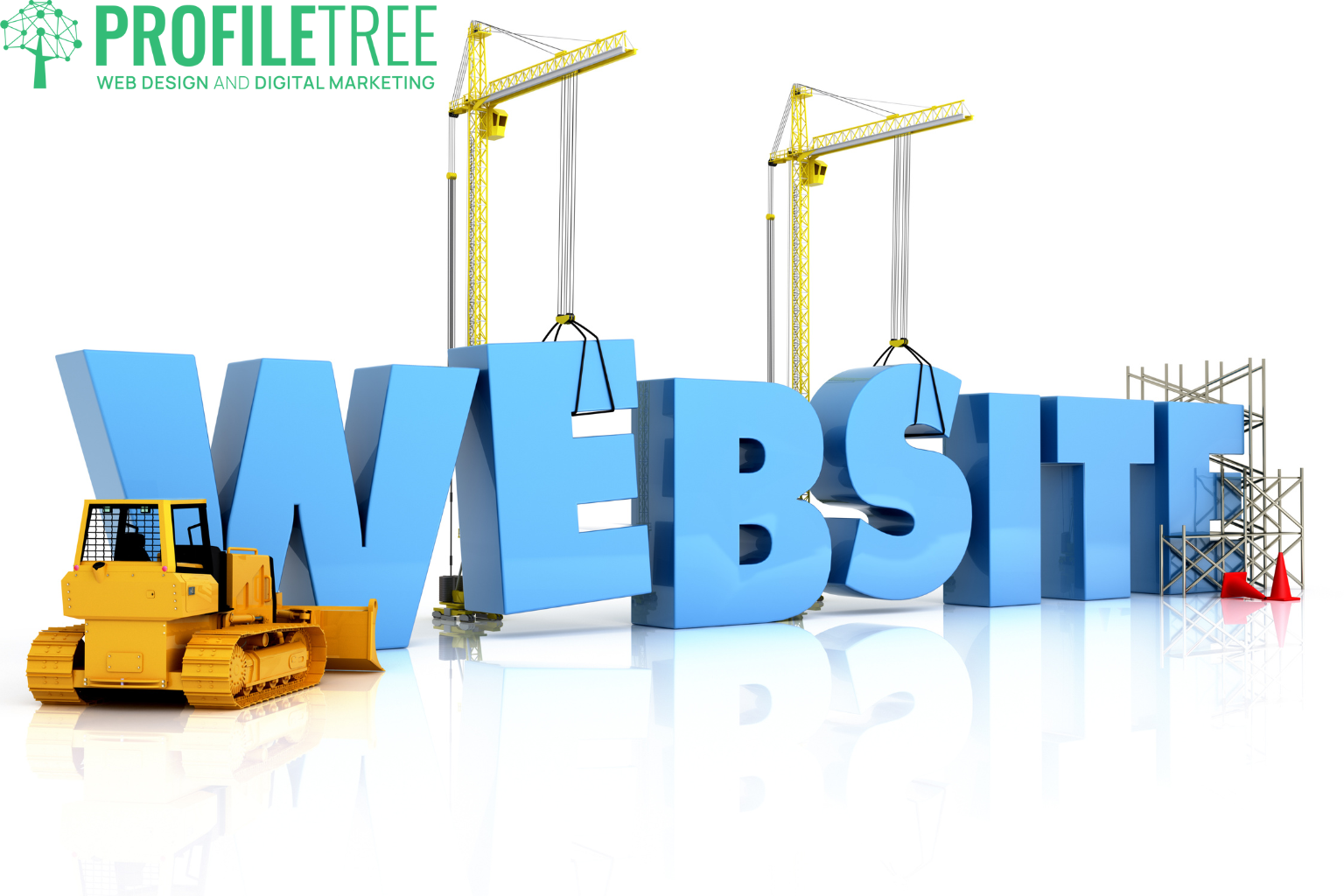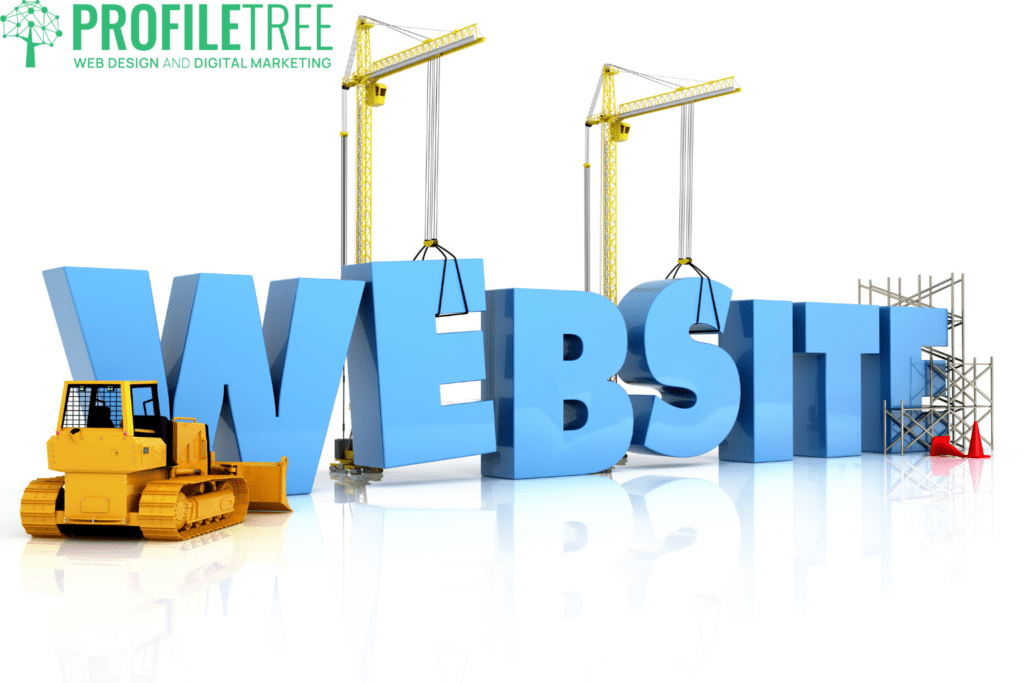 If you don't have a lot of technical knowledge, don't have the money, or want to wait to hire the proper person, Wix is a great solution. It helps you make attractive and personalised websites that are also mobile-friendly and SEO-optimised.
You can also upgrade to a more bespoke business website, a better hosting plan, and other things on the road if your business expands and your money grows. So, if you want to create your business website, Wix is a great start.