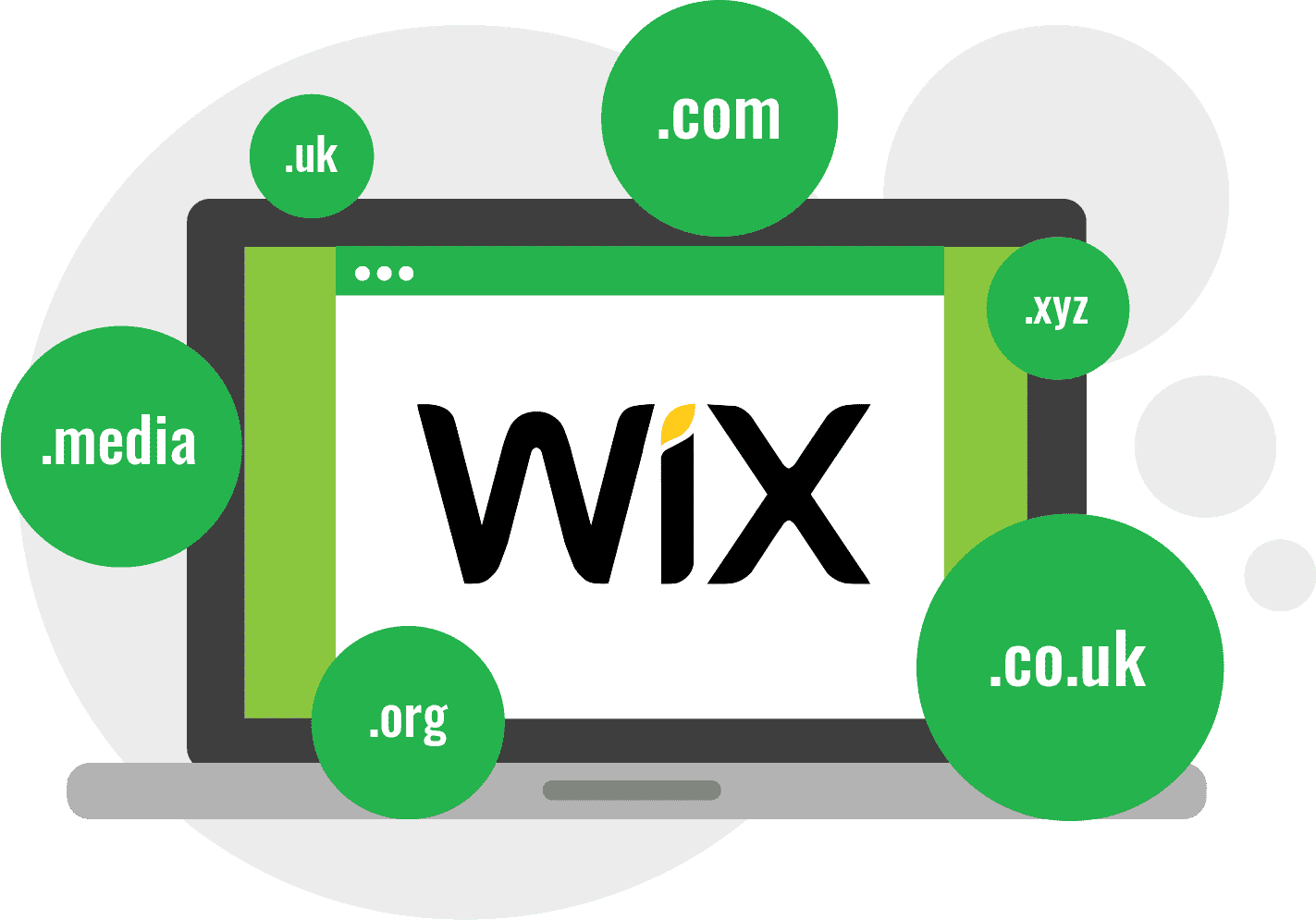 How to Add a Domain to Your Wix Site
Want to learn how to add a domain to your WIX site? Let's take a closer look at this essential element of your WIX site.
After all, the domain and the hosting of the site are the two main elements of your website.
When creating your own website, when faced with the option to add a domain to your WIX site, you might be confused about what you are being asked. A domain name is simply the web address of a site, for example 'www.profiletree.com' is the domain name for ProfileTree.
Therefore it is important to invest in an appropriate domain name for your site. Although WIX does provide your published site with a domain it has very little value as it includes 'WIX' within it.
For example…
(Username —> WIX Domain —> Name of Blog = profiletree.wixsite.com/profiletree-blog-for-web-development)
Let's explore how to do better.
Upgrading Your WIX Site to Premium
To add a domain to your WIX site, or any WIX website, you first need to upgrade your site to premium. Without a premium site you wouldn't be able to add a personal domain.
To upgrade your site it is very easy. All you need to do is exit whichever editor you are within and head back to the dashboard of the site. Here in the dashboard you will see the likes of site actions, plans and other features and elements of your site. You will also see a pink banner saying 'Upgrade to Premium' with an Upgrade Now button.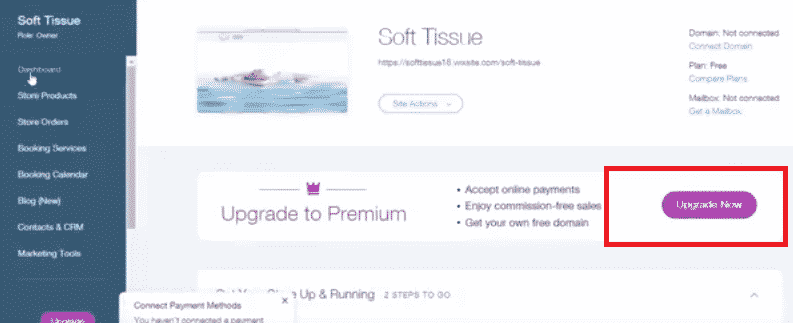 Once you have clicked on the Upgrade Now button you will be brought to a new window. In this window, you will need to choose a premium upgrade plan for your site. Every plan can be paid monthly and you can choose between a range of plans. The cheapest plan is £3 a month and all it allows you to add a domain to your site. If your site has an online shop, the cheapest plan would cost £13 a month as this plan gives access to 100% commission-free online payments.
Select the right plan for you and enter your details. You can choose a monthly plan, an annual plan or a two-year plan. The longer the plan, the cheaper the actual cost will be. Once you have entered the right details, select Purchase. Depending on your plan, you may get a free option to add a domain to your WIX site for a year. WIX allows you to search for a domain or connect your very own domain.
Connecting Your Own Domain to WIX
Connecting your own domain to your WIX website is easy. When you first upgrade your site to premium, it gives you an option between finding the right domain or connecting your own. Click on Connect My Own Domain. This will start the process for connecting your own name.
To add a domain name to your WIX site, the next step is to find your own domain. It will then confirm with you where your domain has come from. Examples would be the likes of GoDaddy, NameCheap and HostGator to name just a few. Confirm that WIX is correct.
WIX will then give you a similar guide on how to connect your domain name. You will need to go to your domain name settings from your domain name provider. Sign into your account from the likes of GoDaddy and head to the settings of the correct domain. You will see a button labelled 'DNS'.

Once in the DNS settings of the domain, scroll down to the section labelled 'Nameservers'. You will see a field with labelled default. Change the field to custom. You will see you need to add two custom nameservers. To find the correct nameservers, head back over to your WIX site.
In your WIX site, you will find two custom nameservers. Example above. Copy and paste these two nameservers individually into the custom nameservers settings. Once done, click save and then verify the connection using WIX.
Checking Your Domain is Connected
Once you have successfully connected the nameservers and clicked saved. Make sure on the nameservers settings on the domain provider have saved fully. If not then the verification process won't work.
Once the verification is complete, that certain domain name will be connected to your published site. The connection may take up to 48 hours to connect successfully, so check the next upcoming days that the domain name has connected successfully. You should also receive an email from WIX once the verification is through.
And then you have successfully learned how to add a domain to your WIX site.
If you want to learn more than how to add a domain to your WIX site, you can further enhance your website by learning how to add a blog or an eCommerce page to your site. We can help you through these next steps by following our tutorials for How to add a blog to your WIX site and our WIX Ecommerce Tutorial.
Want to learn more about WIX? You can find more of our simple and helpful tutorials on our website or check out our Youtube channel for more of our WIX tutorial videos.
Interesting in growing your business online? Check out our services and get in touch to see how we can help.
Access and Edit Contact List – How to Connect 3rd Party Marketing Apps – Automated Emails with Wix – Editing a Website With Wix