The Challenge
Telling their story
With Forest Stacks being such a positive community initiative, ProfileTree were delighted to assist in telling their story through the powerful medium of video. As part of our consultation process, it was quickly identified that this would be best achieved by reflecting 'The Forest' and 'The Community' as two separate subjects at the core of the story, with the final product reflecting the end results of these two subjects coming together. This entailed showing a 'before and after' transition, which was reflected through five key elements: before the transformation, planning the transformation, implementing the transformation, perception of the transformation and summary of the transformation.
Dividing video production into five key segments allowed ProfileTree to plot a direction strategy which would capture all of the work invested in Forest Stacks, from shots of the empty forest and swaying trees to collaboration, construction, and cultural celebration within the community. This included a series of short interview pieces with a cross section of the community and stakeholders involved, as well as licenced audio content, aptly capturing the positivity behind the project. Overall, the team at ProfileTree spent four days filming with Forest Stacks, which included brainstorming meetings, the Winter Solstice and the Spring Celebration.
Following filming day, ProfileTree's team of videographers extensively edited the footage, creating a polished end result for our client.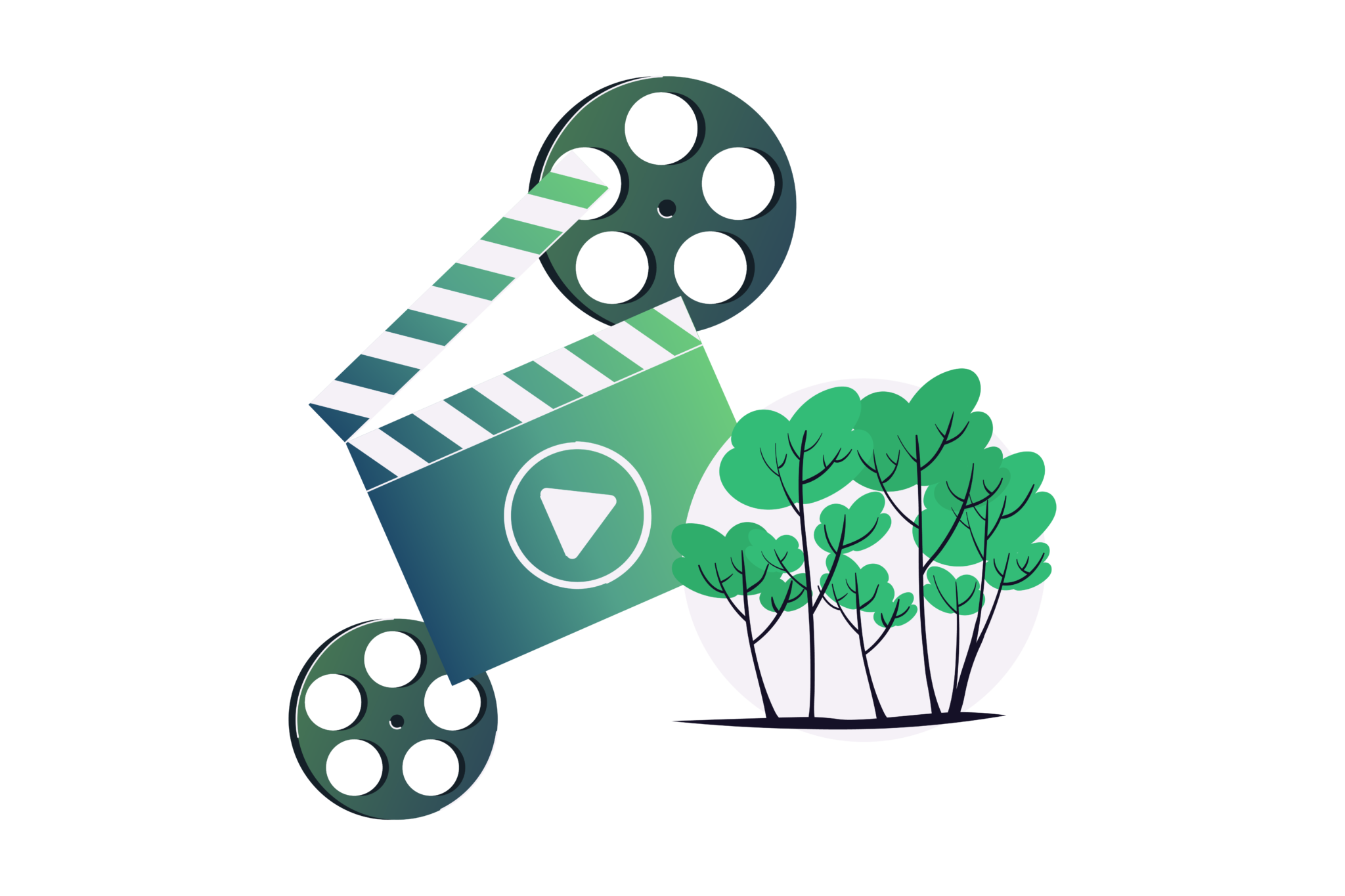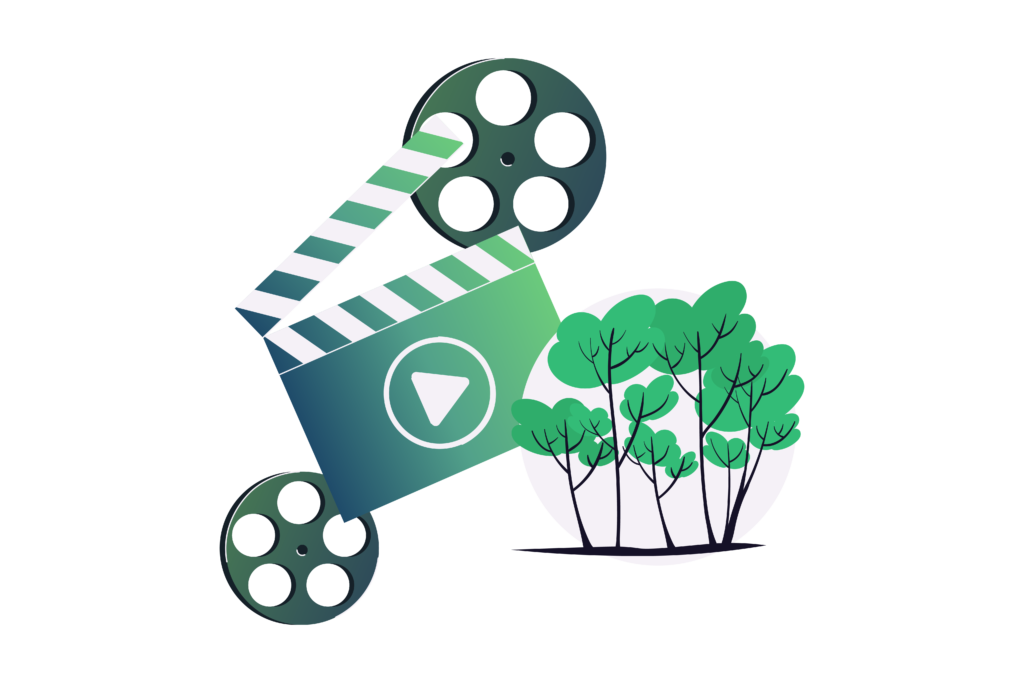 Results
Improved community awareness
Improved community awareness thanks to strong, high-resolution video content.
Enhanced involvement and attendance at Forest Stacks initiatives thanks to engaging, shareable content.
Recorded footage of a key stepping stone in the life of Forest Stacks, with video content supporting more initiatives in the future.
Digital marketing for charities
Here at ProfileTree, we have helped many charities design and deliver an effective digital marketing strategy. Whether the goal is to increase donations, raise awareness or generate funds, we can help charities achieve that through a well-designed digital marketing strategy that helps them achieve their mission.
With over 412,000 active charities in the U.K. alone, there is stiff competition for raising awareness and generating funds for a charitable organisation. Each charity is fighting for funds from the public purse, as too often, they don't receive enough governmental support or are an NGO organisation, which makes funds even harder to obtain.
With a well developed digital marketing strategy, charities can show the impact of their organisation and highlight the need for their involvement. Whether it's a social injustice, political issue or a public health concern, a digital marketing strategy can help a charitable organisation spread awareness of their cause. See our other video marketing projects for examples of this in action.
Content marketing for nonprofits
A big part of a digital marketing strategy for a charity is creating content that will show the impact of their organisation. Donors will want to see how their funds are contributing to the cause and creating content is a great way to showcase this.
Video content marketing for a charities digital marketing strategy
With video content, charities are able to storytell the nature of their cause. This can include everything from the initial need for their charity support, right up to the individual impact that they make. With video content, charities are also able to communicate with audiences on a more personal level, pleading to the public in such a way that is natural and heartfelt.
Video content for charities can take various forms, but they are usually framed in a documentary style format, to show the real life situations that their charity is offering support with. Videos also offer the opportunity for beneficiaries, volunteers and other stakeholders to be involved, lending credibility and increasing the authenticity associated with the charity.
Image content for a charities digital marketing strategy
Expertly created images are a great way to grab attention from the public and spread awareness of a charity. They can highlight shocking statistics, show people in distress and convey a sense of urgency for the charitable cause.
Check out this creative image designed by the U.K. based charity – Good Organisation.
This image is particularly good at attention grabbing, the unusual placement draws attention and when reading the text, the audience is confronted with a shocking truth. This campaign attained great success and similar methods can be conducted via a digital marketing strategy for charity awareness.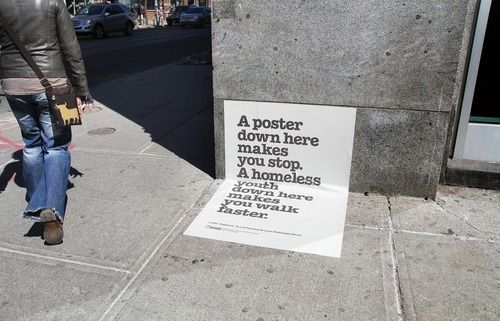 Blog content for nonprofits
Blog content is another great way for charities to showcase what they do and the resources that they provide.
Take for example a charity that supports those with autism, they may create a blog with the title, "10 ways to help an autistic child develop social skills." Another example might be from a gambling charity, they may create a blog with the title, "10 signs that you have a gambling addiction." Whatever the charity provides support with, they should create blogs that assists their target audience with information that is relevant to their situation.
Blogs are a great tool for SEO and they are also helpful for subtly introducing the charity and signposting audiences to their charity contact page for help and support with their situation.
Social media marketing for charities
Social media is a huge platform and a great avenue for charities implementing their digital marketing strategy. It allows for input from supporters and it keeps your audiences updated on relevant information and activities concerning your charity.
Here are some other benefits of social media marketing for charities:
Local impact
Social media is great for highlighting the local impact that the charity is making. Charities can make use of localised check-ins and local hashtags in order to generate awareness of an upcoming event or to increase the awareness of the charity within the local community.
Community of supporters
Social media is also great for helping to create a community of online supporters. Those who support the charity are able to interact with one another, share common issues and gain a sense of community from a group of people who are experiencing the same situation as them. This all works towards increasing the reputation and credibility of a charity organisation.
Virtual support
Support comes in all forms not just through a donation of funds or by volunteering one's time. With an established social media platform, charities are able to harness virtual support in the form of:
Likes

Views

Reshares

Signing virtual petitions
This type of support is referred to as passive support, where it requires little investment from the supporter but is still much appreciated by the charity and their social media marketing strategy.
Social media platforms are also great for embedding a call to action in them. On certain social media platforms such as Facebook and Instagram, you can embed a 'donate now' button onto the site, which will help convert social media visitors into those who are completing an action on the charities behalf.
Supporters of a charity will want to see the activities and impact on their social media, whether this is images of volunteers giving support, or larger scale fundraising events, it's all worth sharing as part of a social media marketing strategy.
Think of a social media account like a virtual home, where visitors and supporters can keep up to date with your charity and the impact that it is having. This tactic will help to generate more interest surrounding a charity, encourage more people to support the cause and generate discussions about the impact that your charity is having.
Digital marketing training for charities
At ProfileTree, we also place a strong emphasis on digital training in order to help charities to upskill their digital marketing capabilities. Compared to private companies and profit generating organisations, charities usually don't have the budget for big marketing strategies that require a lot of paid for advertising, they have to be smart with how they allocate funds.
To combat this barrier to a successful digital marketing strategy, we advocate for organic marketing, meaning that charities are able to attract audiences using specialist SEO tactics in lieu of paid advertising. This helps charities create an ongoing successful digital marketing strategy that they can adapt to their future marketing attempts.
For charities that are allocating a budget for their digital marketing strategy, we can also help them identify the most profitable means of online advertising, ensuring that they are investing in paid methods that will bring about a strong return on investment.
Digital marketing for charities with ProfileTree
At ProfileTree, we are proud to have helped a wide range of charities compete in the online space. We create and deliver successful digital marketing strategies that raise campaign awareness, generate funds and increase donations.