File recovery software is more important than ever. These days, most important documents are stored digitally. Even slick businesses often fail to back up important data. This means that if something goes wrong, files are often lost forever.
The time of keeping photo albums, VHS collections, and cumbersome ring binders full of valuable data is all but a memory now. With the advent of technology and the rapid, non-stop pace of software development, file recovery software has been a staple of every wise computer user ever since its conception.
You'd be naive to think that all your important files, images and videos are safe from harm when all it takes is an unexpected surge of electricity or a particularly violent virus to destroy all those treasured memories and accounts.
Or maybe you went on a spring cleaning spree and mistakenly deleted some or all of those top-priority files and folders you worked so hard to amass.
But what goes away doesn't necessarily have to disappear forever. With the right file recovery software, you can guarantee your memories will stay safe and sound.
Table of Contents
Data loss can happen to anyone – from the average computer user to the largest enterprise. According to a Carbonite study, 25% of PC users will experience yearly data loss. For businesses, data loss incidents can deal a devastating blow. A Disaster Recovery Preparedness Council study found that 90% of companies lacking a proper data recovery plan will go out of business within two years of a major data loss event.
The causes of data loss can range from accidental deletion, hardware failure, file corruption, malware, natural disasters and human error. On average, businesses tend to underestimate the likelihood of a crisis. While no one can guarantee 100% protection against data loss, having a robust file recovery solution is your safety net when disaster inevitably strikes.
This guide will provide a comprehensive overview of the best approaches, strategies and software tools to rescue your lost data should the worst occur. With the proper file recovery system, you can minimize downtime, frustration and costs – whether personal photos or an enterprise database. Read on to secure your peace of mind through preparedness.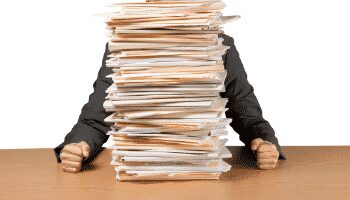 Why use File Recovery Software
Ask anyone in the computer business about the costs of professionally recovering information from a hard drive, and you might be surprised. That's without even factoring in the value of the lost information itself.
With prices ranging between hundreds to thousands of dollars depending on the degree of recovery and the service you enlist, using free file recovery software is the smarter initial option for getting back what you unfortunately lost.
Although they might not be able to recover all of your lost files, they still allow you to recover as much as you can and with minimal knowledge in the field on your part.
Causes of Data Loss:
1. Hardware Failures:
Statistics: 20% of PC failures cause data loss (Backblaze). 1 in 10 hard drives fail each year.
Examples: Hard drive crashes, RAID failures, damaged or corrupted storage devices.
Impact: Hardware issues can lead to complete data loss if no backup exists. Large costs for businesses.
2. Accidental Deletion:
Statistics: 32% of data loss is tied to deletion (Kroll Ontrack). 29% of workers have deleted files accidentally.
Examples: Hitting delete vs save, emptying the recycle bin, and incorrectly formatting drives.
Impact: Human errors in deleting files are common. You can lose personal documents or critical business data.
3. Malware and Ransomware:
Statistics: Ransomware attacks increased by 105% in 2021 (SonicWall). Costs $970 per infected endpoint.
Examples: Viruses, worms, spyware, and crypto ransomware that encrypt files.
Impact: Malware destroys files or restricts access until a ransom is paid. Major business disruption.
4. File Corruption:
Statistics: 14% of data loss is attributed to file corruption (Kroll Ontrack).
Examples: Software bugs, sudden system crashes, failing drives, power outages.
Impact: Corrupted files become inaccessible. This is particularly problematic for large databases.
5. System Crashes:
Statistics: 84% of computer users experience system crashes resulting in data loss (Remo).
Examples: Operating system crashes, blue screen errors, faulty system updates, and power outages during OS upgrades.
Impact: System crashes can lead to file and folder corruption. Users may lose unsaved work or experience hardware damage.
6. Natural Disasters:
Statistics: 25% of businesses that lose their data due to a disaster never reopen (Ready.gov).
Examples: Floods, fires, earthquakes, and hurricanes can destroy computer equipment and data centres.
Impact: Natural disasters pose a major threat of catastrophic data loss for businesses without remote backups.
7. Human Error:
Statistics: 32% of users have permanently deleted files they needed by accident (Remo).
Examples: Accidentally pressing shift+delete, selecting the wrong files to delete, emptying the recycle bin.
Impact: Simple human mistakes like selecting the wrong option can permanently destroy important personal and work files.
Basic Overview of Free Data Recovery Software
There is a good variety of applications you can download and install that won't cost you a small fortune like professional recovery usually does.
With this list of free file recovery software, your worries about permanently losing your files will be a thing of the past. With intuitive user interfaces, simple handling and robust services, you'd miss out on a valuable backup plan if things go awry.
Here are some of the best options on the market today:
Recuva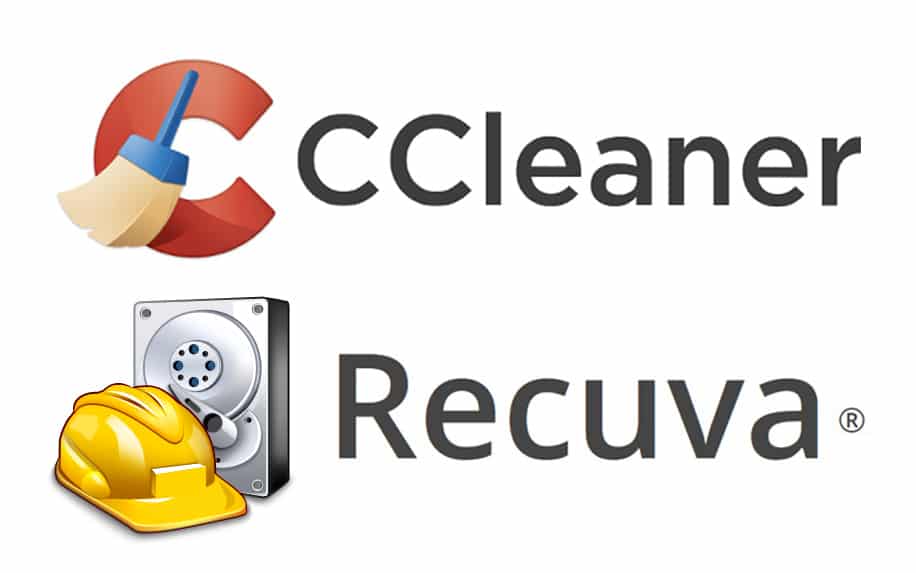 Recuva is a gift to the world from the folks over at Piriform, with a simple user interface and the ability to recover files from compact discs to DVDs to internal and external hard drives, flash drives, memory cards and portable media devices.
Recuva also incorporates an advanced deep scan mode, allowing it to penetrate the annals of your computer to recover your most important data more thoroughly. It employs secure overwriting using military standard deletion techniques and the ability to pull files straight out of damaged sectors and files.
Recuva is no doubt one of the best file recovery software tools out there today. In addition to its compatibility on Windows operating systems from Windows 98 to the modern Windows 10, and on both 32 and 64-bit operating systems, it works on Fat32 and NTFS formats.
With the ability to yank your accidentally deleted files straight out of your computer's purgatory, Recuva is well worth your consideration.
Disk Drill
Initially starting as a macOS exclusive, Disk Drill is a superb entry in the free file recovery software genre.
With intuitive and robust functionality, it allows users to recover data up to a limit of 500 megabytes from almost any media storage device, including all sorts of hard drives, memory cards and USB devices.
You can preview images before attempting recovery, easily resume scans, and perform partition recovery and whole drive backups. Users also have the added option of performing a quick, targeted scan as opposed to a full scan for much more rapid results.
All of this is packaged in a simple and appealing design. It is now available for Windows operating systems from Windows XP to Windows 10. Offering quality service at no cost whatsoever.
Pandora Recovery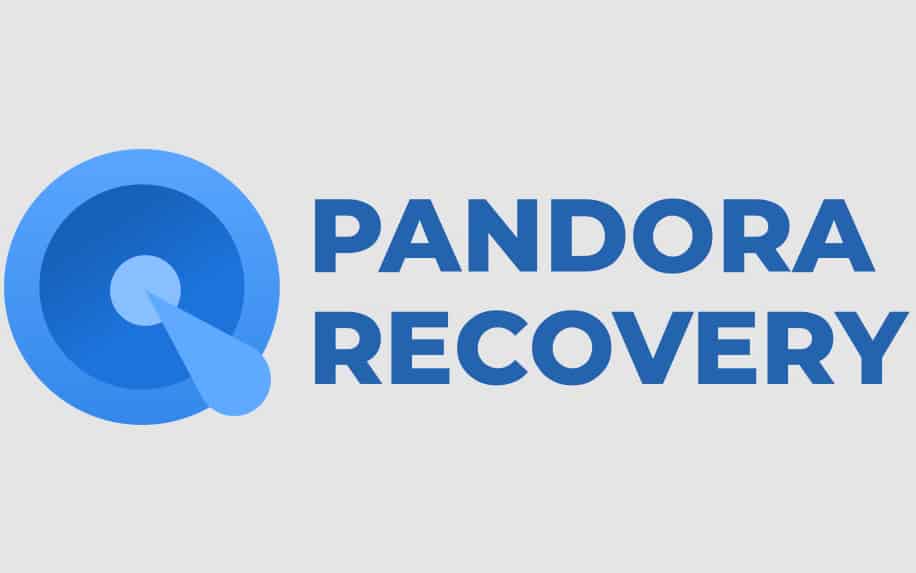 Pandora Recovery offers its users an excellent and easy-to-grasp user interface, along with a surprisingly efficient wizard that aids the user to "undelete" files with relative ease.
One of its defining features is the "Surface Scan" function, which allows it to recover even more files than your average recovery methods under the condition that the files in question fall under popular formats.
Pandora can recover files from virtually everything you can use to store files you can connect to a computer. The only real drawback is that it has to be installed directly on your hard drive, not a feature most would-be users enjoy, but a small price to pay for the great functionality it offers.
Pandora Recovery is compatible with Windows operating systems such as Windows 2000, Windows 2003, Windows XP, Windows Vista and up to Windows 10. Give it a try and see how it goes. It only takes a few minutes.
Puran File Recovery
Nesting among the more popular free data recovery software, Puran File Recovery is extremely easy to manoeuvre around and has no issue performing scans on virtually any drive that Windows acknowledges to exist.
With a suite of more advanced functions for those of you looking for more in-depth and technical features. It has a wide detection range compared to most other free file recovery software, being able to detect more files in a relatively shorter time.
It will even go so far as to recover entire lost partitions if they haven't passed the overwriting point in the cycle.
Puran File Recovery works well on both 32 and 64-bit versions of Windows operating systems spanning from Windows XP to Windows 10. It can be found in a more portable form that doesn't demand installation.
Glary Undelete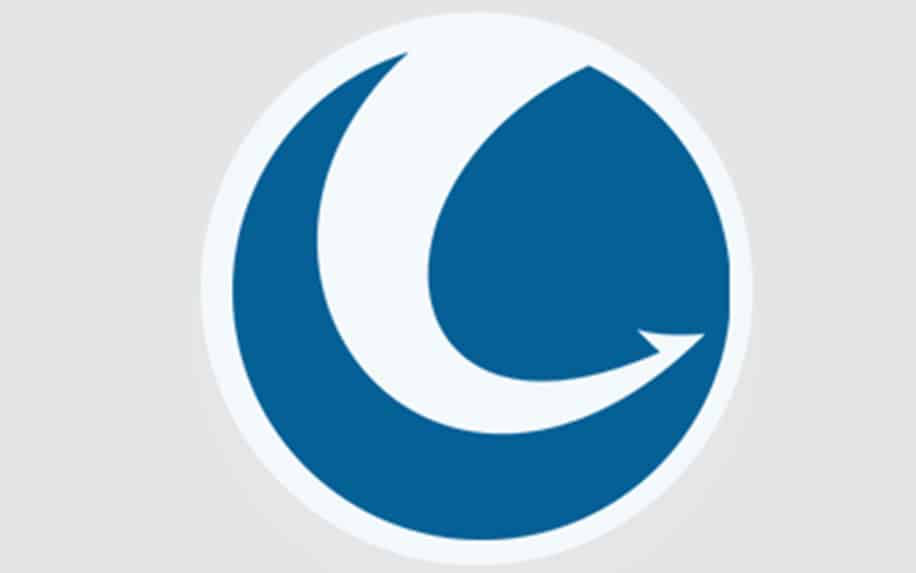 The term "undelete" seems to be a theme in file recovery software. Glary Undelete is another free file recovery software that is exceptionally user-friendly and sports a user interface that appeals to the eyes of the typical consumer.
Rocking is a neat little feature miming Windows Explorer in that it can see folders, with a "State" indicator for each file to notify the user of the viability of it being recovered. It can recover files from hard drives and portable media such as USB drives and memory cards of any shape or form.
One of its lesser favoured aspects is its installation process, which is necessary, and it bothers you with a toolbar installation that you can, of course, decline. But ignoring that small speed bump, Glary Undelete is a robust and intuitive file recovery software that should garner your attention if you're in the market.
TestDisk
Though it might not be too popular with computer novices owing to its command line interface, TestDisk is one of the more venerable and reliable free file recovery software tools.
It's almost a sin not to include it in this list. TestDisk is an open-source tool created to regain entire lost partitions and repair disks that refuse to boot. It's absolutely full of features for the tech-savvy and novice alike, in addition to a particularly powerful file recovery system that puts most other free file recovery software out there to shame.
This gives its users the ability to rebuild boot sectors, fix deleted partition tables and recover files from various file systems such as FAT and NTFS as well as ext2. If all that wasn't enough, it's available on every major platform.
If you're serious about returning your files, no matter the circumstances, invest in learning about TestDisk and its many features.
PhotoRec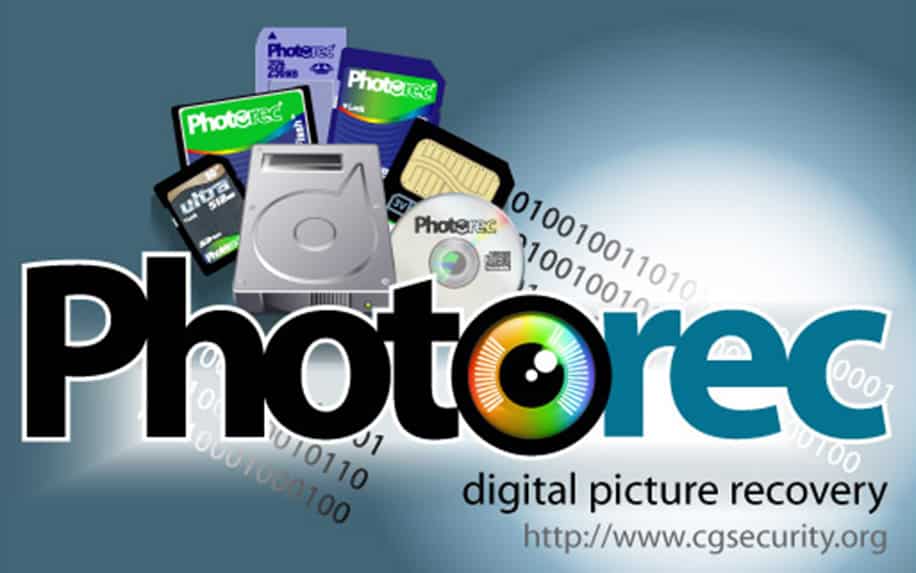 Much like TestDisk, PhotoRec also uses a command line interface, which would honestly scare most potential users away. However, one should never judge a book by its cover.
An efficient and powerful free file recovery software, PhotoRec is praised for the range of devices it can extract lost files from. Spanning everything from digital cameras to CDs to hard drives and even MP3 players.
It's especially proficient at recovering images, videos and all sorts of other media and regular files, including over 440 different file formats. PhotoRec is an essential tool for those serious about never losing memory to faults or accidents.
MiniTool Partition Recovery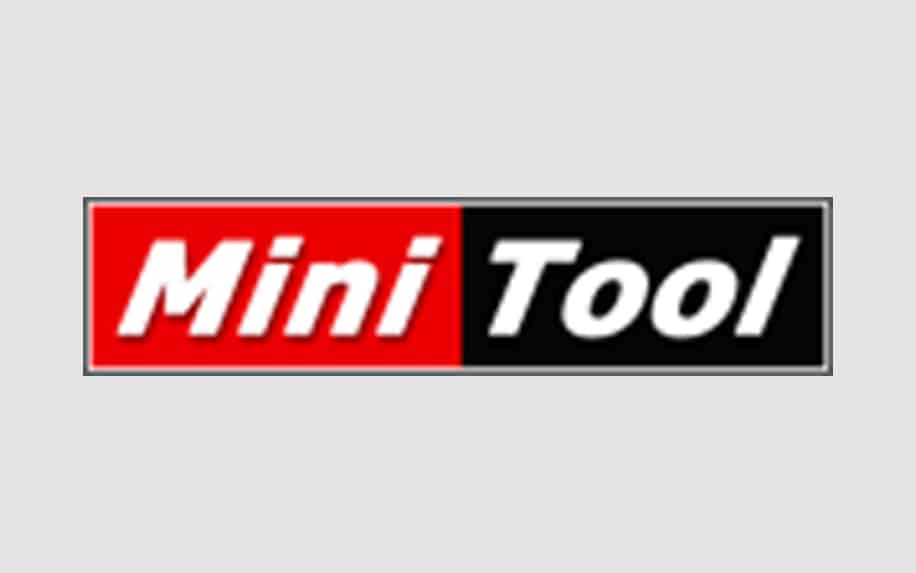 So far, all the free file recovery software mentioned are very good at recovering lone deleted files. It is a simple enough task for tools like these. But what are you going to do when you lose a whole partition?
You don't have to explain how it happened, but you do have to know that there's free data recovery software made just for the job.
MiniTool Partition Recovery is geared towards recovering data from entire lost partitions, with an easy-to-grasp user interface and the ability to generate recovery reports that help you figure out what happened along the way to aid your quest to recover those cherished memories of yours.
MiniTool Partition Recovery is available on almost all iterations of Microsoft Windows, up to Windows 10.
comparison table for major file recovery software options:
| Software | File Type Support | Ease of Use | Scanning Tech | Preview | Success Rate | Support | Pricing | OS Compatibility |
| --- | --- | --- | --- | --- | --- | --- | --- | --- |
| Recuva | Very broad – photos, media, documents, email, etc. | Straightforward wizard interface | Standard scanning | Yes | Good for most file types | Documentation | Free version available | Windows only |
| TestDisk | Primarily for lost partitions | Complex, for advanced users | Deep direct disk scan | No preview | Very high for partition recovery | Online manuals | Free open source | Windows, Mac & Linux |
| EaseUS | Broad support for 1000+ formats | Simple steps but advanced options available | Fast scan with deep search | Yes | Excellent success rates | Email, chat, remote assistance | $50-100 for premium | Windows, Mac, Android, iOS |
| Stellar | Wide photo, document, email, database recovery | Very easy workflow with tutorials | Thorough multimedia scan | Yes | Highly effective for photos and media | Phone, chat, email | $50-300 pricing tiers | Windows, Mac, Linux |
| Disk Drill | 300+ file types covered | Intuitive & user-friendly | Fast Quick and Deep Scan options | Yes | 90% recovery rate claimed | Online knowledge base | Free and paid plans | Mac OS primarily |
How to Choose the Best File Recovery Software
Although the file recovery software covered in this article can do a lot to help you regain your data, these tools aren't one-stop shops for all your data recovery needs.
If you have vital or sensitive information that is imperative to you or your corporation, you must look into professional data recovery. It's a pretty technical process with a hefty price tag, but the files and folders you lose for whatever reason could be worth hundreds of times more than the initial price tag.
Ensure your most valuable data is stored somewhere you won't forget or accidentally delete. It's always a smart idea to have backups of your partitions or essential data stored either via physical means such as an external hard drive or USB thumb drives.
And with the prevalence of cloud services, it's hard to lose track of your memories and data.
With this knowledge in mind and this small compendium of robust and free file recovery software, you should never worry about losing your past, present or future.
Evaluating File Recovery Software
Capability to recover different file types – The software should be able to retrieve common file types like documents, photos, video, audio files, emails, archives, databases, etc. The more file formats it supports, the better.
Ease of use and interface – The interface should be intuitive and easy to navigate. It should guide users through the recovery process step-by-step. Complicated software leads to frustration.
Scanning technology – The tools and algorithms used to scan storage devices and find lost files impact recovery success. Advanced scanning can dig deeper and locate more file fragments.
Preview before recovery – Previewing files before restoring them ensures you can selectively recover only the needed data. Preview features help avoid wasting time.
Success rate/recovery performance – Check independent testing and user reviews on success rates. Higher raw recovery rates mean more lost data is rescued.
Customer support options – Strong technical support via phone, email or chat is important when dealing with complex data loss situations. Responsive support leads to better outcomes.
Pricing and payment plans – Pricing can range from free to several hundred dollars for file recovery software based on features. Consider free trials, one-time purchases or subscription plans.
Compatibility with operating systems – The software should support your OS, whether Windows, Mac, Linux, etc. Some are designed for specific operating systems.
Some Tips for avoiding data loss scenarios:
1. Regular Backups:
Take automated backups on a daily or weekly basis to mitigate data loss risk and back up to external drives and cloud services for redundancy.
2. Store Files in Multiple Locations:
Keep copies of important files in more than one physical location. This protects against hardware failures, disasters, or device theft.
3. Handle Storage Devices Carefully:
Avoid dropping, jarring, or abusing hard drives, which can lead to physical damage and data loss. Also, disconnect devices safely.
4. Install Anti-Virus Software:
Use a reputable antivirus program to detect and block malware like ransomware that can destroy files. Keep it updated regularly.
5. Enable Version History:
Platforms like Google Docs and Office 365 allow the restoration of previous versions of files, protecting against accidental overwrites.
6. Follow the 3-2-1 Backup Rule:
Keep 3 copies of data on 2 different storage types, with 1 copy offsite. This provides ample redundancy against data loss.
The key is being proactive with backups, spreading out file locations, handling devices properly and protecting against viruses/malware.
File Recovery Frequently Asked Questions:
Q: Will file recovery software work if my hard drive is completely dead?
A: If the drive is physically damaged and won't power on, recovery software likely won't help. But for logical failures on a functioning drive, the tools can often still extract data.
Q: Can I recover files after a system reset or factory restore?
A: Once you reset your device, the original files are generally overwritten. But with the right software, fragments of data may still be salvageable.
Q: Is deleted data recoverable from SSDs?
A: It is more difficult from SSDs than traditional drives, but recovery pros have workarounds. Don't continually overwrite the SSD space, and use specialized tools.
Q: How long does file recovery take?
A: It depends on factors like storage device size, scan type, file system, and the number of files. But expect at least several hours for deep scanning, if not days.
File Recovery Conclusion:
Losing important files and data can derail productivity and damage businesses. While no prevention method is foolproof, following best practices like implementing backups, handling storage properly, and installing security can help avoid many loss scenarios.
Should disaster strike, the right file recovery software provides a means to get back on track quickly. Evaluating solutions carefully based on criteria like supported file types, scanning technology, and ease of use is key to maximising your chances of successful data recovery.