Mobile on mobile devices is essential for business growth and success. Today, more people access the internet by phone than by PC. Mobile devices, like tablets and phones, are preferred by many because they are portable and convenient to use.
Although you may be aware of the function of marketing strategies, you may not be able to create your own. Marketing on mobile devices is bigger than it has ever been, and it will continue to thrive.
However, there are a number of ways to go about this, including mobile-optimised websites, ad campaigns, content strategies, and even building your own apps. For many businesses, this makes it hard to know where to start.
Today, we'll look at the essential information you need to know about mobile marketing across various channels.
Let's start with the most important channel of all – your mobile website.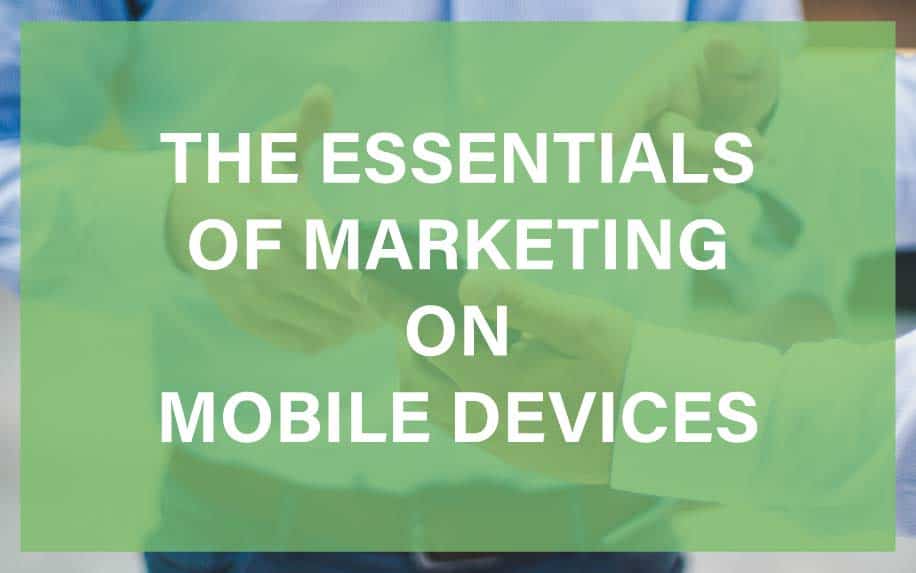 Creating a Mobile-Friendly Website
One key to success with marketing on mobile devices is making your website mobile-friendly. Your website will not conform to different viewing preferences unless you make your website mobile responsive.
One concern you need to acknowledge is the time it takes to load. Websites that are not yet mobile responsive miss out on hundreds of views and landing potential customers. Your website needs to be well-rounded, meaning the site should load correctly on all devices.
With the rise of mobile-first indexing, it's vital that your site looks and performs just as well on mobile devices as it does on desktop. Otherwise, it's unlikely to drive any organic traffic from either group of users.
Your website will also likely be a focal point for all of your other mobile marketing efforts, so it's crucial that you get it right.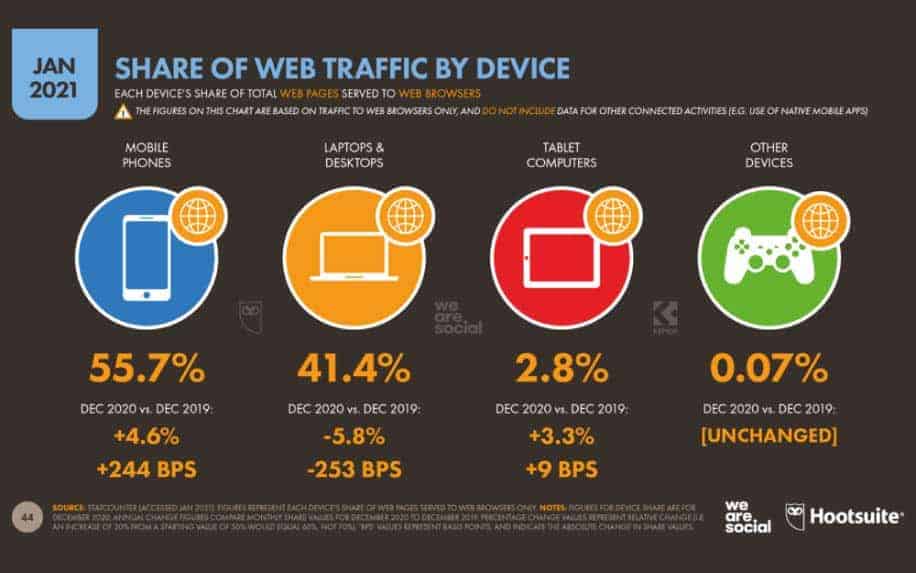 Managing and Optimizing Your Content for Mobile Users
Content is an important part of marketing. Articles and blogs are needed for SEO purposes. The website view on a PC, tablet and cell phone is different.
What seems like a few short paragraphs on a desktop computer can seem like a novel on a cell phone or tablet when the website isn't optimized for mobile use. You need to use headers and subheadings within your content to make it easier to read and organize.
Website content needs to be concise and keyword-rich. Irrelevant content negatively affects search engine rankings and does not benefit the reader.
Time Your Communication
Perfect communication is all about timing. Your business communicates with its audience through emails and social posts. In order for the proper communication marketing strategy to work, you need to address your customer's needs.
You wouldn't send a direct email about winter clothing to a customer who is currently in the spring or summer season. Like your content, your communication needs to be relevant. You wouldn't advertise auto mechanic products or services if your business offers makeup products.
More importantly, you should time your communications around when your target audience is most likely to look at their phones. For example, B2C messages sent during office hours are unlikely to get much attention.
Instead, for marketing on mobile, you should target the times of day when users are most likely to check their emails or social media. For example, first thing in the morning, late in the evening, or during their lunch break.
Use Coupons when Marketing on Mobile
Coupons can generate in-store traffic as well as online store traffic, making them the ideal way to promote new products and services while marketing on mobile devices. For instance, you might offer coupons in your mobile ad strategy to drive traffic to an eCommerce store.
Coupons are important to a business because they make the customer feel valued. They also give them the incentive to visit your site or physical store.
Customers who feel valued and appreciated are more inclined to shop at your store, use your services, and refer your business to friends and relatives.
An effective coupon delivers the right message at the right time. Think like a customer by considering what you want to see in your social media news feed or email.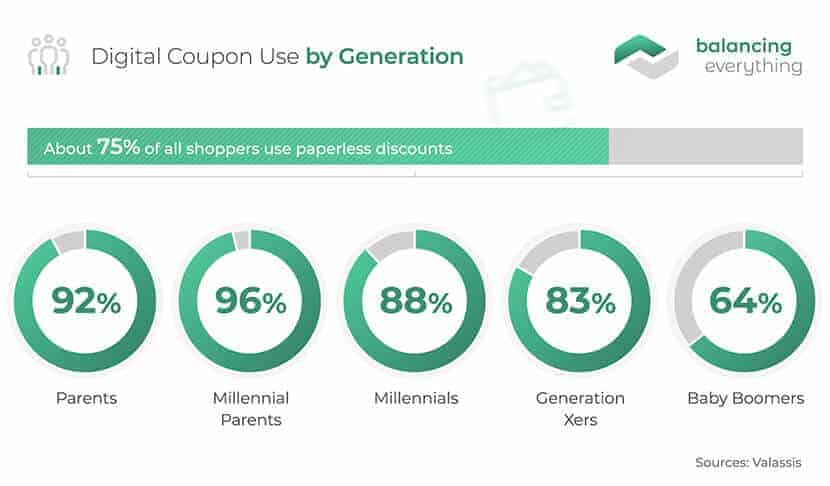 Finding the Ideal Mobile Marketing Partner
Of course, many businesses choose to outsource their mobile marketing efforts to a digital agency or other experts. Often, this is the most cost-effective option, as an experienced marketer will find it much easier to create profitable campaigns.
You want a mobile partner that has extensive knowledge about technology and the message you want to send your customers. Your mobile partner needs to be a reliable leader. Choosing the wrong mobile partner could cost you many loyal customers.
The last thing you want is to waste time and money making silly or avoidable mistakes. You need a dedicated mobile partner that will help you serve your brand to customers daily.
Weighing the Pros and Cons of Marketing on Mobile
With every situation, there is the possibility of positive and negative outcomes.
Many businesses often make the mistake of only investing time and money in social media marketing instead of in social media marketing and mobile marketing. Here is how the two compare.
The Visibility Factor
Visibility is the primary reason businesses give social media marketing precedence over mobile marketing.
While popular social media platforms, such as Twitter and Facebook, allow you to reach a wide target audience, you aren't the only business trying to gain new customers and keep their current ones.
Your social media posts have a good chance of being overlooked or forgotten. Mobile marketing allows you to reach your target audience directly by sending marketing messages directly to their phone.
When you use mobile marketing, customers are more likely to read the text message, and your post will not be set aside.
Making a Connection
Mobile marketing and social media marketing can suffer from their marketing techniques.
Both marketing techniques risk the chance of losing customers. Whether you are promoting your business on social media or text messages, customers have the option to unsubscribe to your messages to opt-out of receiving them.
As such, avoiding bombarding your mobile audience with unnecessary messages is important.
Marketing on Mobile: Key Facts
iPhones and iPads are the current raves. More than 32 per cent of email subscribers use their mobile devices to check their emails, while a whopping 36 per cent use Apple devices to check their emails.
Over 45 per cent of internet users use their cell phones to conduct research. Search engine ranking is one reason website content is important. Ranking highly on search engines is the easiest way for your business to be found online.
Consider tailoring your marketing techniques to tablet devices. Tablet devices have the highest add-to-cart ratings on e-commerce websites. If you are an online retailer, it is in your best interest to focus on tablet app features.
Email marketing is more effective than you think. Over 49 per cent of Smartphone users check their email when they wake up. When customers subscribe to your newsletter, they give you direct access to a device they always have with them and frequently use.
Optimizing emails for mobile devices are a growing trend in the business world. Don't stand in your competitor's shadow. Make sure you have a clear strategy for mobile purposes and more than one way to implement the strategy.
Mobile marketing is taking the business world by storm and should be associated with every business plan. Every business needs at least two marketing strategies to ensure they generate traffic to their website and gain customers.
A business is only as good as its customers. Your customers need to be happy. Interact with them via email and their Smartphones, but don't go overboard.
Sending promotions to a customer's email or text messaging them every 10 minutes is a quick way to lose your customers. Following these tips and using this advice will help set you on the right track to success with mobile marketing.
Contact ProfileTree to find out more about marketing on mobile. The core element to consider is voice search, video marketing as well as content marketing. We look forward to discussing your requirements for marketing on mobile devices in your local and international markets.