When it comes to choosing which platform you should use as your blogging forum, there's a mass of different options. WordPress has been a popular choice among many – as more than 75 million sites currently depend on it.
What makes WordPress different and so high in demand is that you can do anything you want on it. Whether it's brand marketing or just writing about your pet cat, everything is available on WordPress. Throughout this guide, we'll walk you through getting started with your first WordPress blog.
What is WordPress?
WordPress is a website building software you can use to create an interactive website or blog. It just may be the easiest and most flexible blogging and website content management system for beginners.
It works by combining some core files, a database, files that you add or install, and a dashboard to let you manage your own site.
Beyond blogging, WordPress is also great for building a social network, fully functioning intranet and online business card themes.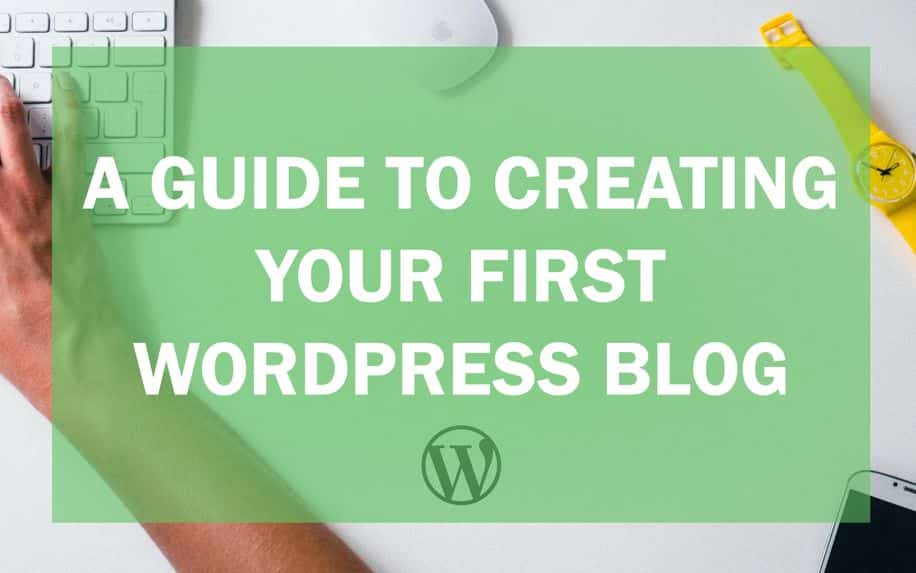 Why Use WordPress for Your First Blog?
WordPress rightfully owns the number one seat in the CMS market share with nearly 32%, making it world-widely the best blogging platform to join. This proves the high quality of the service they offer and that it is undoubtedly a trusted option for many.
If you're planning on starting a riot, it will be easier to gather followers with WordPress. This is because over 409 million people read more than 21.4 billion blog pages each month!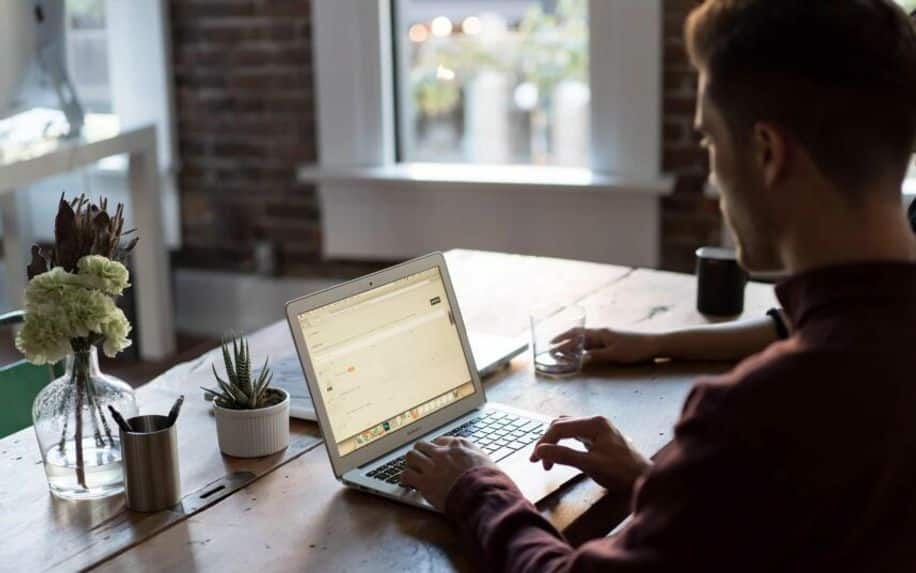 How to Start Your First WordPress Blog
1. Know Your Field
There are millions of topics you can talk about if you are starting a blog, especially if it's a WordPress one. The most important thing in blogging is knowing your field perfectly, and not wasting any information within it.
If you deviate or give inaccurate information about something you may not know that well, this might give a bad signal around your blog, making people check you less or even not at all.
2. Pick the Perfect Name
Catchy names are good when it comes to the blogging world. That's because your name appears everywhere, so you have to carefully choose the name you want to be known as.
A unique name might even make it easier for people to look you up, and that is definitely great if your blog is for advertising means as well. It's necessary not to make it too catchy as well, because people might not be able to differentiate between your blogs and ads then.
3. Have a Host
Hosts make it much easier for you on WordPress, helping you with the technical issues you don't have time for. You can install WordPress on your device and set up your server solely, but it is preferable to induce within a service that already has server setups and is able to host WordPress sites.
Some hosts are free but paid hosts are more recommendable, since they provide more features and better quality. The real question dwells in which host service should you choose? Luckily, you can easily choose yourself by looking into our extensive hosting reviews, concerning the pros and cons of each one of them.
Liquid Web
A1
Host Gator
123Reg
Site5
1 and 1
NameCheap
InMotion
DreamHost
BlueHost
Flywheel
iPage
4. Understand SEO
Using SEO in your blog isn't even debatable. SEO is probably the most important thing to take care of in your blog, if you're keen on getting acknowledged. Through SEO, your titles and keywords can be tuned to help achieve higher ranks in the search engines.
Many sites are specifically made just for mastering SEO, so you must begin your track by reading loads on it and making sure you handle it perfectly.
5. Flesch Test Check
Shorter sentences certainly have their place and can help keep you, and your readers, on point. The Flesch Test Check will assess this with the help of SEO plugins, which are made to check how readable the post is.
Another useful tool is the online Readability Checker, which evaluates how easy a piece is to read and shows you what changes to make to better the text.
6. Prioritise Security
As a blogger, you must develop enough security to protect your blog. Although WordPress is a highly secured site, complete security is not guaranteed anywhere still. Hence, you ought to pick your password wisely. Make sure it is not in any way predictable. Try to include special symbols and numbers as well to reduce the risk of getting hacked.
Now that you know all the basics you need to be aware of while creating your first blog, we will show you how to take your first steps to create that WordPress account that might take you so far!
Create Your Account
You can either create one through WordPress.com or WordPress.org, depending on which type of blog hosting you'll go through.
Now the free hosting path may seem like the easiest way, but your whole blog is under total control from WordPress, and one step out of line such as violating the terms of service by mistake, might suspend months of your work.
Choosing WordPress.com might not be the best platform if you're planning on depending your entire work on blogging. As for the self-hosting blogs created through WordPress.org, there is definitely the luxury of having complete control over your blog.
Titles and Descriptions
Again, never underestimate the power of a catchy title. This remains one of the most important things to take care of, as well as descriptions and meta-descriptions, because if it isn't attractive enough, people won't really be curious to check it out.
So, it's important to choose titles and descriptions fit for your readers, not for the search engines to notice it. Try keeping them balanced between relevant and engaging.
Shorten Your Permalinks
Dealing with permalinks can be a hard thing if you're a beginner. To make it simple, just make sure you eliminate any extra, unnecessary words within your permalink and make sure it's readable.
For example, if your article is about groceries, don't make your permalink long enough describing every component you'll buy. Instead, opt for something short like: wordpress.com/fruitful-grocery-list. This way, it will help you rank for the keyword you want people to know you for.
Avoid Grammatical Mistakes
Proofreading is one of the main factors you have to apply whilst writing, especially in blogs. No one likes grammatically incorrect articles. So, read and reread your post before you publish it one hundred times if necessary until it's perfectly written.
Websites like Grammarly can easily help you out. Just never ignore this, no matter how good your blog goes.
Add Pictures
If you add texts to your images, your content may help you reach higher rankings in the search engine for image results. How you might be asking?
When you include an alt-text on the images you're adding to your posts, search engines can see this information. Therefore, by optimising your image alternative text that very same image just might rank better in search engine image results.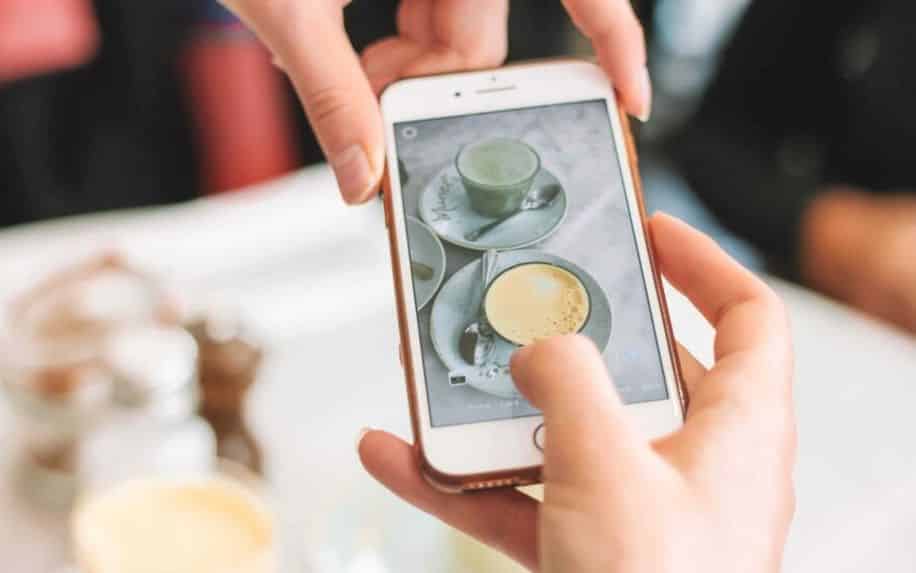 Quality Over Quantity
Consider engaging with your audience through elite and authentic content, it has to be different for them to remember it, for that is how you get loyal readers. Moreover, it's worthy to challenge your audience sometimes so that they don't get bored.
Also, try to add long posts full of details. Some readers like to dive into the story you are telling, getting invested as they read more and more – especially when it's different.
Try to be systematic and organised as well, and don't go months without posting and then post ten blogs a day. It's better if you know when to post and what to post and to let your readers know as well.
Quality posts are your best way to hook new readers and keep them coming back for more. No matter how awesome your blog looks or how many features it has, you won't get far if you can't consistently provide visitors with something new and interesting to check out. So, never forget that quality always wins over quantity.
Adjust Your Format Style
Your format style can really matter in your blog. Maybe you'd use bold words to convey a certain message, or underline it to say how important it is.
Formatting doesn't just stop after the basics of Microsoft Word – there are other factors you might want to include to make your blog seem nice and catchy.
For example, using headings clearly label the various sections in your article. To illustrate, the H1 heading is often used for the blog title. H2 headings are mainly used for post titles or comment titles.
As for H3, H4 headings, they are often used for separating long sections. So, when you make sure that you're using a bit of an artistic way in shaping your blog, it'll be easier on your readers' eyes and will definitely be more interesting to check
Don't be afraid that you'll mess your first WordPress blog – blogs are all about growing and innovating. Don't expect to be the best blogger on Earth the moment you press publish and don't be disappointed when that doesn't happen. It is totally okay, because patience is the key for your success in WordPress, and basically every other social media platform.
Now you should be ready to get started with WordPress.
Good luck!
Let's talk results!
Start improving your website, optimizing your digital marketing strategies and increasing your sales.