Wix and Shopify are two examples of website builders you can use if you want to design your business website but need more technical skills to do so yourself. Shopify is one of your possibilities, and it's best if you already have a business website. Because of this, Shopify is probably not the ideal option for you if you only want a simple brochure website.
It ranks among the top business websites available. When you first establish your business and want to expand it, it's a great idea to start. They offer service around the clock, and all their templates are optimised for SEO. They have many templates you can utilise for your business websites, much like Wix does.
Therefore, Shopify would be an excellent option if you have little technical or creative experience but still want a business website online for only a small portion of the price.
Since it is designed for e-commerce, the support you receive will be of high quality. Therefore, since it is focused mainly on the business website, this can be a better choice than Wix. The fact that Shopify has no free version is its lone drawback. However, a free trial for Shopify is available, and it lasts for around three months.
Steps of Setting Up Your Business Website
To use Shopify, go to Shopify.com, write your email, and then you can begin your free trial.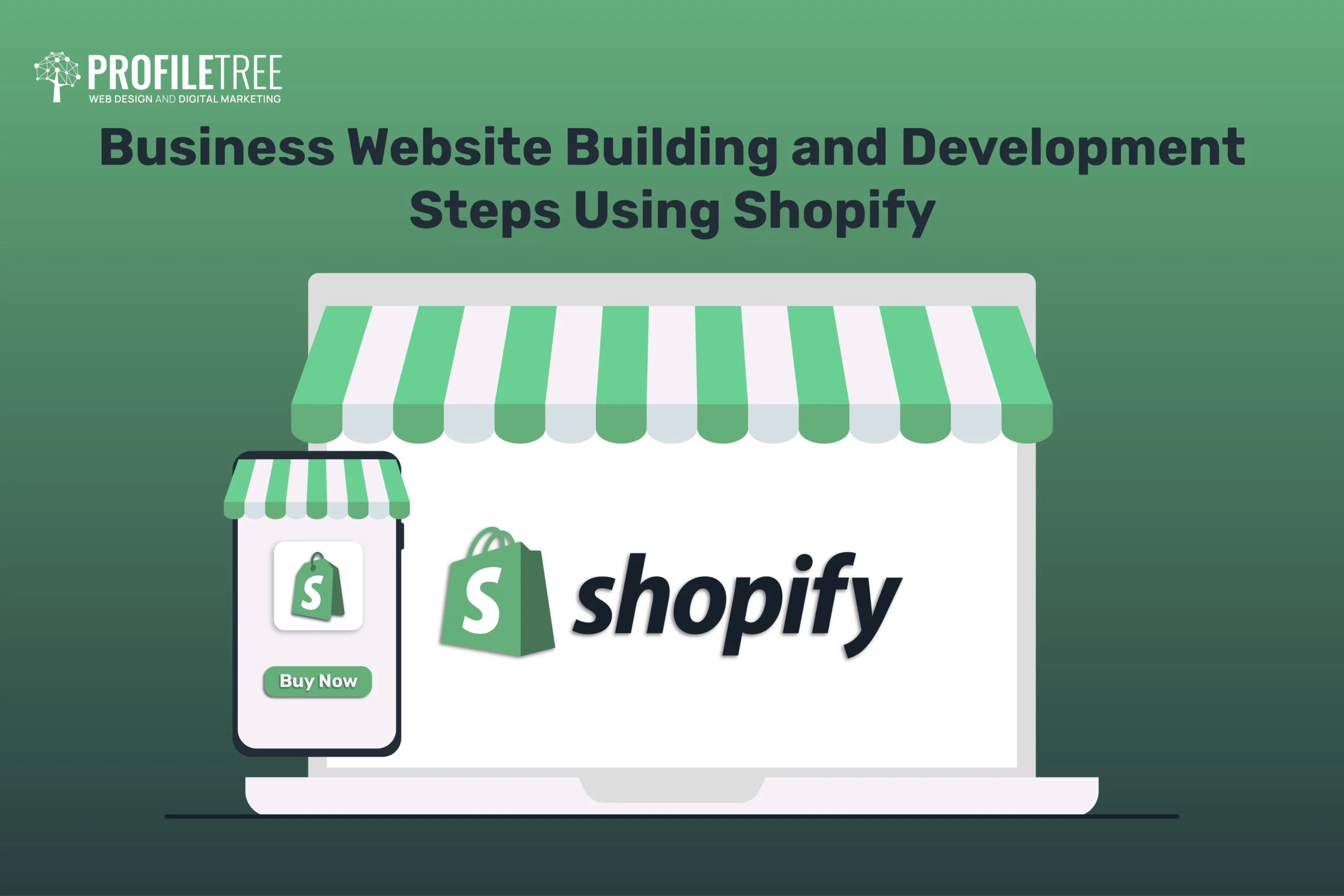 Like Wix, it will begin by asking you a few questions to learn more about your business so they can set you up with the proper template, format, and other things. Therefore, the first question they'll ask is which of these best defines you, whether you're just starting or an established seller, whether online or offline. It will then ask you where you want to sell. It follows that you will have an internet store.
If you want to add a buy button to an already-existing business website, or if you want to sell on social media, in retail stores or on online marketplaces like Google, Amazon, or Facebook, you can. You can choose as many as you want and modify these later. It will ask you to describe the types of products you sell, whether services, drop-shipped goods, real goods, or other items, to identify better where else you are selling.
It will also ask if you have an internet audience. You can answer all the questions or completely skip them. It will then ask you for your store name and provide something similar to a temporary URL. Once your store is set up, you may keep this domain or switch to a custom one.
Shopify Dashboard
This is where you can access all your products simultaneously, along with your settings and sale channels.
Shopify offers a vast theme library. You can alter the dawn theme, which you have by default. However, they also have many other topics. On their theme store, they have a tonne of free and paid themes.
Additionally, you can check through each Theme to choose the one you like.
In addition, you can change this with material, pictures, and colours consistent with your Theme. In other words, depending on your chosen Theme, you don't start with an empty canvas; you build from things like a theme or colour scheme. While some themes are free, the majority of them are not. You may choose the Theme based on their pricing using the philtre on the side.
They are often in the 200 to 400 range, but again, depending on your budget, they can be too expensive, or they might fit well inside it. So, that's something to consider when choosing a theme. Doing it yourself might be cheaper than employing a company to complete it. Therefore, even though it has a fee, it is still cheaper than hiring an agency to create it for you.
Aside from that, all their paid and free themes are optimised for mobile, SEO, and websites. So, whether you choose to use a paid theme is not a significant deal.
Customised Code
Wix and Shopify are similar, except Shopify allows you to upload your custom code. You can submit your code and unique sections if you have some experience with coding and feel comfortable with Liquid Themes.
If not, you can always use this Shopify section to add your parts, such as a collage or slideshow. As a result, we have many options for their branding.
Mobile View
There is only one thing to remember when launching your Shopify site: Wix allows you to flip back and forth between the desktop and mobile views. Ensuring that your business website appears well when constructing and modifying information is crucial. The section heads and other items can be changed on mobile, but changes will also be made on desktop.
Blog posts are one of Shopify's additional features. Therefore, Wix enables you to create blog entries, items, bookings, and events. Although Shopify is only intended for e-commerce, a blog post is also possible.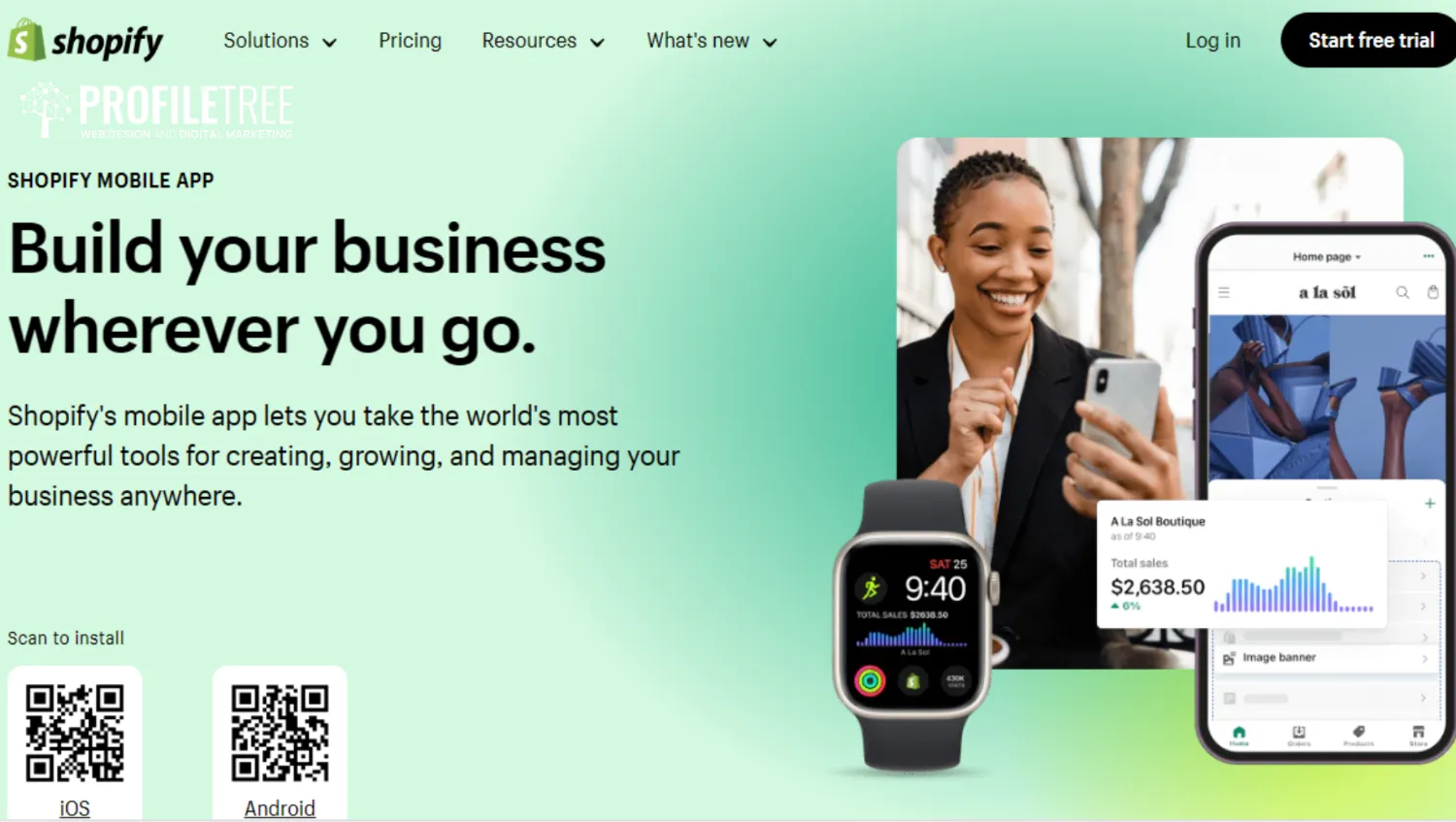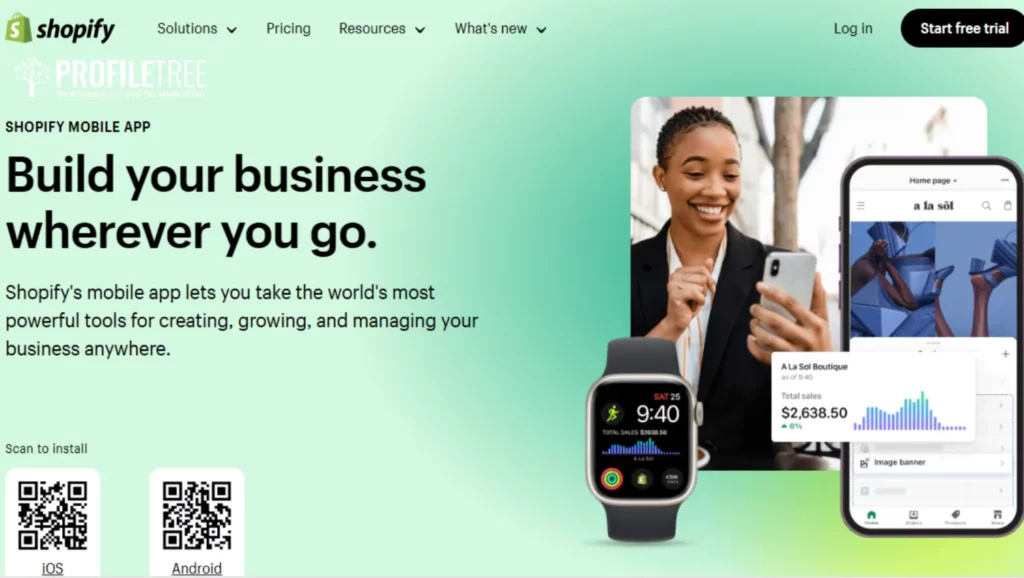 Products
From the product's dashboard, you will have to enter the product name, a brief description, and any media, such as image files or actual product images. Therefore, you should ensure that you're using authentic product photographs, not stock photography. You should then include some pricing to compare the prices of different apps. Therefore, if you wanted to add a sale price, for instance, if this were on sale, it would also appear as a sale price item.
You may keep track of the quantity, set the shipment weight for various delivery methods, and assign it a category. As a result, it's crucial to give products to certain types when adding them.
It just makes it simpler for people to comprehend what this product is about while also enabling them to browse and search by specific categories. Regarding business websites, you need to ensure that customers can easily find your products.
You can also integrate new apps, just like Wix. You can link drop shipping accounts using tools like drop shipping applications. More tools can assist you in managing it, such as Page Feed, Optimizers, Shopify emails, and Instagram feeds.
Shopify allows you to add multiple sales channels to your dashboard if you sell on Facebook or Google. Adding products to your Shopify site will automatically feed into your Facebook and Google platforms. You can also set them up there, if you'd like, on any platform you're selling to.
Plans
When you first sign up for it, you can pay £1 each month. However, their plans often start at £19 and run up to £344. So that's the most fundamental up to their most sophisticated. The performance, however, will never change. You receive the same allocation amount for all of them, regardless of your site's size, number of products, and other factors. Therefore, all plans contain everything mentioned above, including limitless contacts, sales channels, 24/7 support, manual order creation if necessary, and other features.
The Shopify online store is also included in the base subscription, and you may upgrade to incorporate a point of sale.
Basic Plan
Starting with the most basic plan, it has everything you'll need to build your store, customise your products, and handle payments. They are much more expensive than all third-party payment processors' transaction costs and fees.
For the basic plan, you can use any third-party payment processor; in other words, you can use any processor other than Shopify's. Therefore, transaction fees will apply to services like Stripe, Apple Pay, and similar ones.
For the basic plan, you receive up to two staff employees, enabling you to use two different accounts for your shop for up to 1,000 locations and basic reporting. Five employees will increase if you choose the Shopify account and obtain extra shipment information.
There are many benefits even with the most basic plan, and just as with Wix hosting and any other type of hosting in general, you can choose a plan only for a month or a year. It is easy to adjust your plan anytime by upgrading or downgrading.
Advanced Plan
With the advanced plans, additional currency conversion fees, if you are selling in various currencies, are the key differences between these plans.
The fee drops to 0.5% from the most basic 2% when you get the advance. Your transaction fees will be lower the more expensive your plan is. The exchange rate conversion cost is the same for all of them, but if there are tariffs or imports, there is also a 0.5% tax rate. With the advanced, you also receive up to 15 staff members, professional reports, some foreign pricing, and shipping costs that a third party has calculated.
As a result, when it comes to technological details, all of these are essentially the same.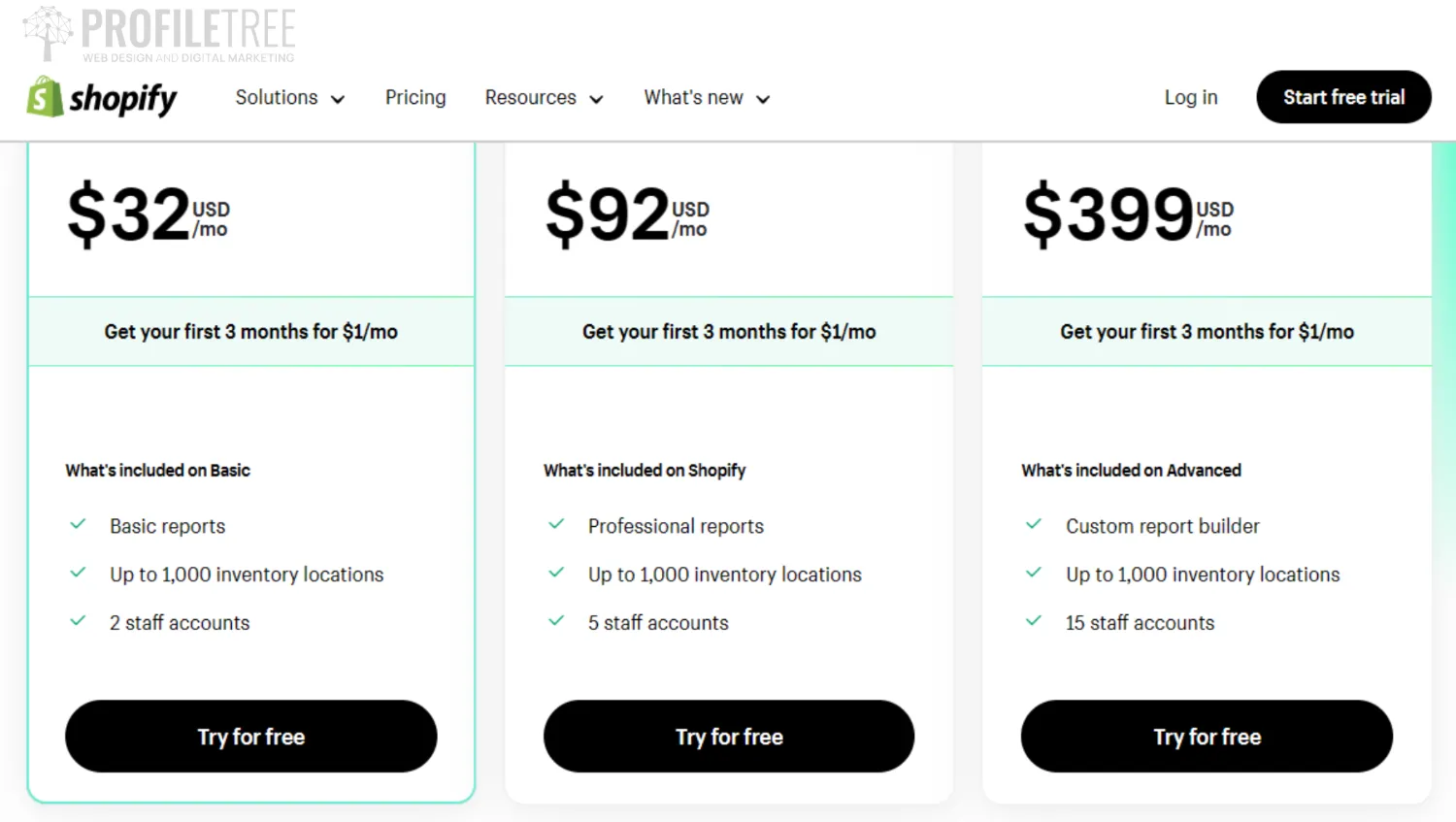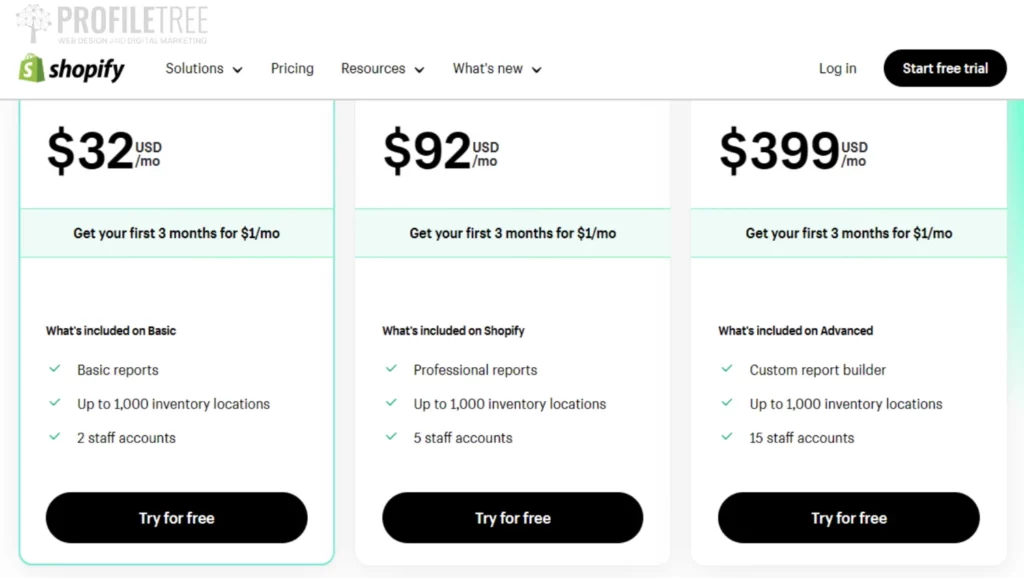 Many Shops? No Problem
Your plan is complete when you submit your payment information.
You can have many stores under one account, meaning that your account can have multiple shops, but each must have its own plan. It is not possible to allocate a single plan to numerous shops. One plan can only be assigned to one shop; however, you may see how everything is arranged on your orders.
Customers
There is a list of customers who have purchased something from your business website. It's quite simple to see things like returning customers, new customers, previous customers, potential consumers, and folks who still need to make a purchase. Once more, based on their sign-up options, you can always choose whether you want to email a little bit older consumers and see how it works for you.
Analytics
This is where you can view overall sales over time. You may view total sessions, essentially the lengths of time people spent on your site from when they logged in to when they completely left.
So that you can track sessions over time, visitor numbers, and return customer rates. They have their data, but you can also compare to various days, months, and other periods by adding Google data and Google Search Console to the mix.
It is a straightforward way to see which products are performing well, which products are performing are not performing so well, and whether it is worthwhile to keep selling those products.
Therefore, when it comes to your online store, the reporting tool is undoubtedly something you want to watch.
Conclusion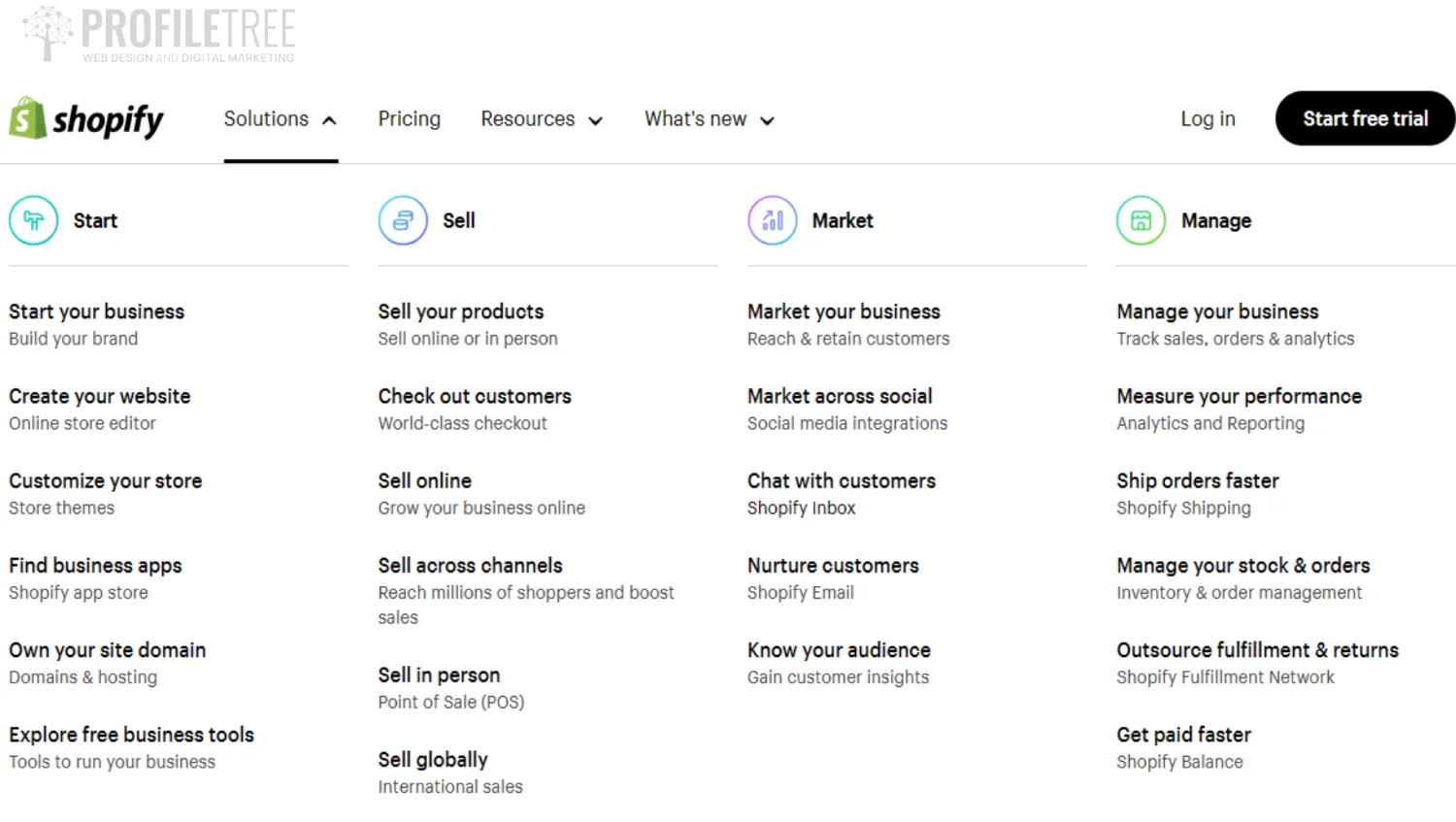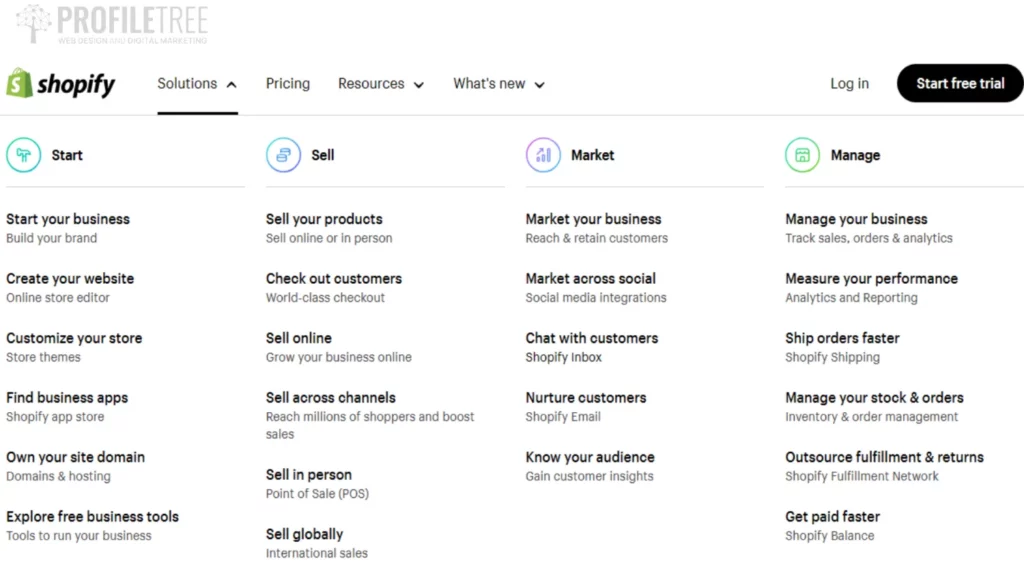 Shopify is mainly for those who already have an online store and require nothing more than a business website. Wix would be better if you also need other functionality. If you lack the technical know-how to set up your business website, it's straightforward to start setting up yourself using Shopify. However, even though Shopify offers free and commercial themes, you can also design your Theme. If you enjoy the Shopify platform, e-commerce capability, and pricing, everything should work well for you.
Shopify offers a fully customised theme, access to an online marketing and e-commerce platform, and the ability to link to other platforms. Again, this would be a great alternative if you wanted to build your business website. However, whether you do so will truly rely on your circumstances, including your financial situation, level of technical expertise, desired website design, and other factors.