The first step to an effective SEO strategy is understanding what search engine users want. The trouble is, search engine algorithms are constantly changing. As such, your SEO strategy in 2021 will differ greatly from your 2020 strategy.
These changes happen for a couple of different reasons. Algorithms may begin to prioritise certain ranking factors over others. Alternatively, they may simply get better at measuring one variable or another. These changes can happen gradually or all at once.
The best SEO professionals are the ones who can stay on top of these changes. After all, SEO is a competition, and this is the best way to stay ahead of the pack.
With that in mind, here is a roundup of the main changes you'll see in your 2021 SEO strategy.
1. User-Centric SEO and Search Intent
Search intent was the story of 2020. Indeed, every year Google gets a little bit better at determining what users are hoping to achieve when they carry out a search. 2021 will be no different.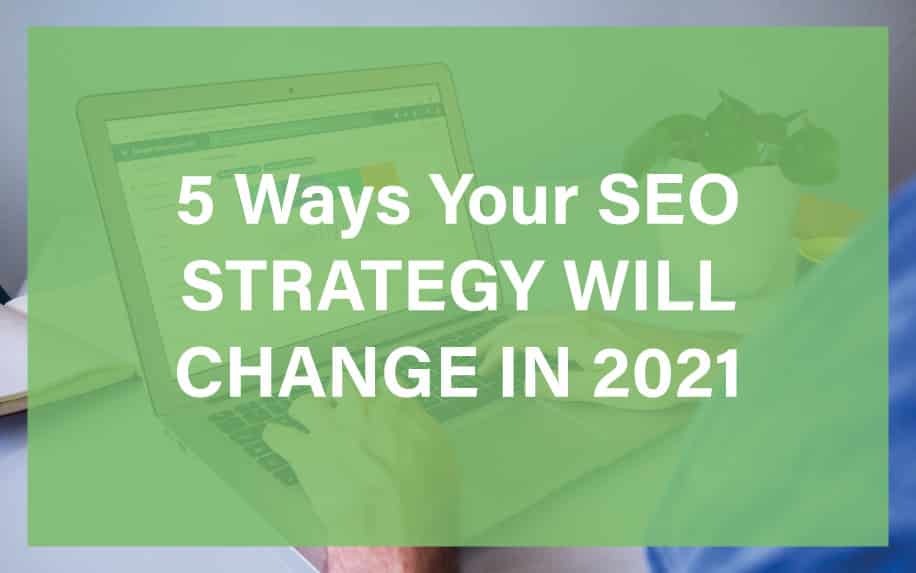 But what does this mean in terms of concrete actions?
If you're already taking search intent seriously, you'll likely see increased dividends. If not, you're more likely to start falling behind. Specifically, it's important to add a crucial additional stage to your research and planning process.
This is called SERP analysis.
Essentially, this is a process of looking at the results page for a given search term, in order to determine what the algorithm thinks users are looking for. This can include factors like:
Information and insights,
Content format,
Length,
Video, infographics etc,
Tone.
SERP analysis is all about examining the content which already ranks for a given search term, and drawing insights into the kind of content you should create.
Let's take an example. Running shoes is a keyword which almost exclusively returns product pages: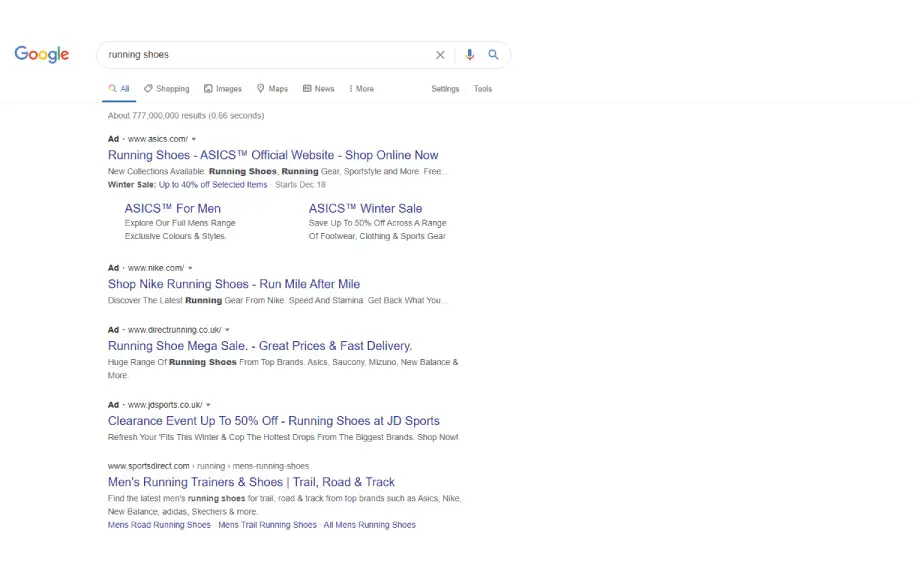 This tells us that Google has determined that users have a transactional search intent. That is, they want to buy something. If you wanted to rank for this term, you'd have to make a product page which outperforms your competitors.
Crucially, you would never rank for this term with any other form of content, such as 'X Reasons you Need Running Shoes' or 'How to Choose a Pair of Running Shoes'. These articles would be aimed at informational search intents.
2. Entities and Brand Optimisation for SEO
Year after year, search algorithms have also become less concerned with individual keywords, and more concerned with topics. This is because technology has gotten better at recognising the relationships between different keywords through a process called natural language processing.
Google uses an information set known as the Knowledge Graph to build these associations. This can be thought of as being like a massive spider web, with different entities acting as nodes which are linked by things they have in common.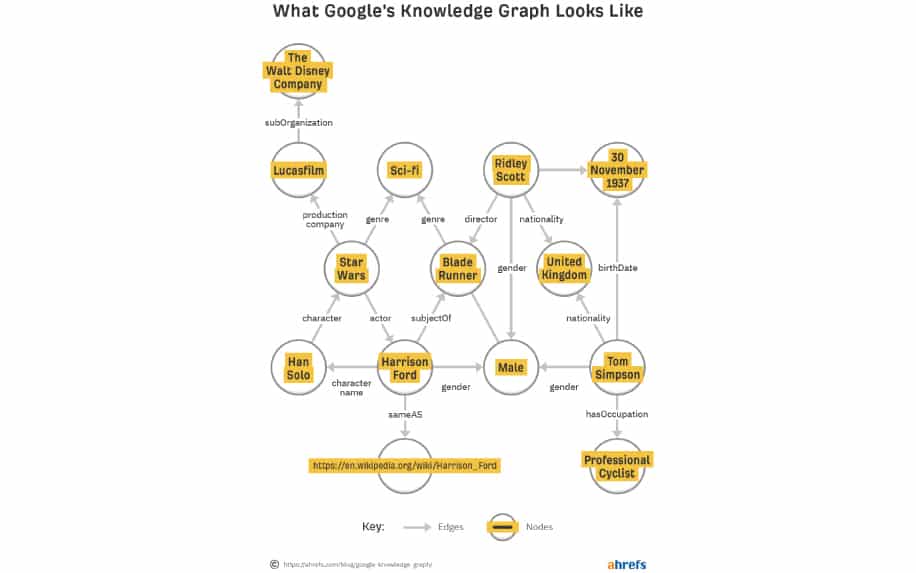 The important thing here is that your brand is a node, and so are your services, your industry, and any other search queries relating to what you offer. Your goal should be to build links between your brand and these other nodes in the knowledge graph.
The key to this is optimising all of your online presences to reflect your desired keywords and topics. As a minimum, you should have fully optimised and up to date profiles on:
Industry directories,
Knowledge bases like WikiData.
Additionally, it's important to use consistent data and messaging across all of these platforms in order to build strong associations in Knowledge Graph.
3. Mobile UX for SEO
User experience and SEO are highly intertwined. Mobile UX has been growing in importance for a number of years, but this will explode in 2021. There are two reasons for this:
Google is ceasing to rate your desktop and mobile UX metrics separately,
As businesses begin to reopen following the COVID crisis, mobile search's role in local SEO will begin to be felt even more greatly in many locales.
As ever, it's important to talk about this trend in terms of concrete steps you can take in your 2021 SEO strategy.
In fact, there are two steps you should take.
The first is nailing your technical SEO and UX metrics, including page speed, responsiveness and navigation. The best way to measure these is using Google's proprietary Page Speed Insights tool.
This offers key data on how your site functions across mobile and desktop: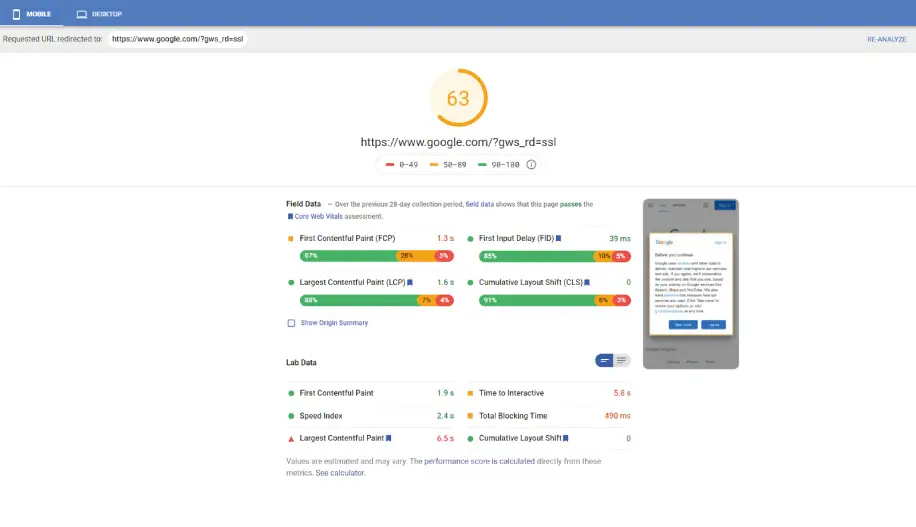 It's vital to aim for the highest possible metrics on both platforms.
The second big change relates to how Google views your mobile and desktop sites. Specifically, Google has begun to privilege sites which offer a great cross-device experience on all pages.
This means that sites with dedicated mobile pages will begin to suffer. Instead, you should try to offer the best possible cross-device experience using responsive web design.
4. Voice Search and Semantic SEO
Voice search has been one of the standout trends of the last few years, but in 2021 it will truly come of age. In fact, today over half of households in the US and other western countries have a smart speaker: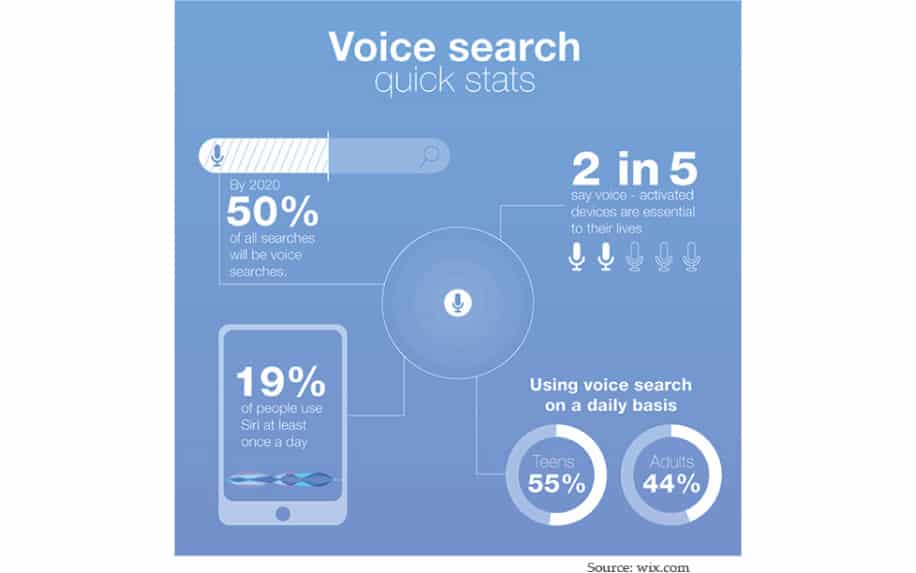 In previous years, it might have been forgivable to be skeptical of voice search. However, these days tells a different story, especially among younger audiences.
The only challenge is knowing how to take advantage of this new trend.
As with any other element of your SEO strategy in 2021, the key here is understanding how users actually interact with smart devices. This differs greatly from text-based search. This is sometimes referred to as semantic SEO, putting an even greater focus on topics.
Additionally, voice users are even more likely to use questions. As such, you need to signpost for the algorithm that your content addresses specific questions. An easy and effective way to do this is to include titles and subheadings which begin with:
Who,
What,
Where,
When,
Why,
How.
You can also use rich text elements, like bullet points and numbered lists to make your content more friendly for voice search.
5. Video and SEO Strategy 2021
Finally, video continues to play an ever-increasing role in SEO. In fact, video offers two clear benefits for your organic traffic.
Directing traffic to your site through the featured video snipper at the top of SERPs.
Using on-page video indicates a strong UX to Google, which will boost the rankability of the page.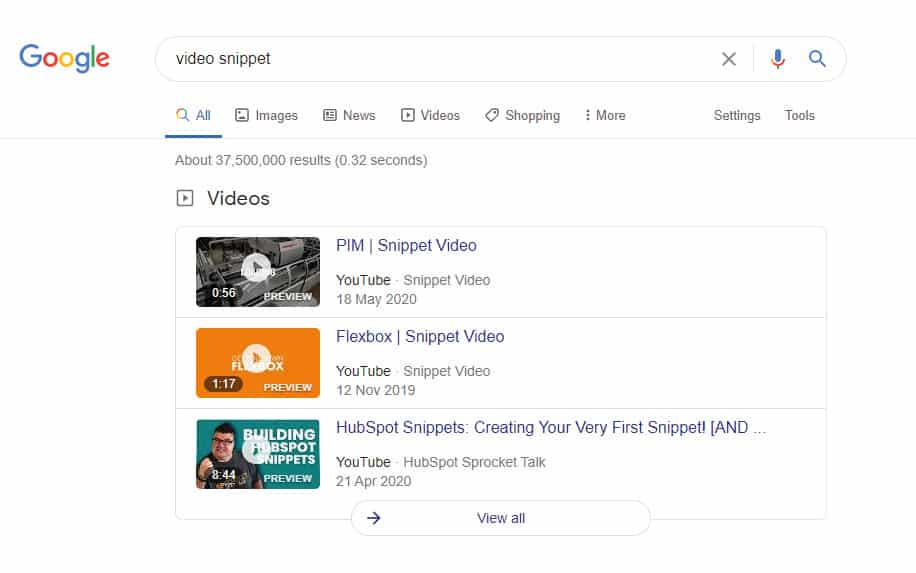 You don't have to be Steven Spielberg or invest thousands in production to take advantage of video for SEO in 2021. Even simple explainer videos can pay massive dividends. ProfileTree have seen excellent results with nothing but screen-captured presentations with recorded voice overs.
Video offers another huge benefit. Users love it.
One of the most important rules of UX is that users are incredibly lazy. On-page makes your content considerably easier to consume. In short, users don't have to put the effort into reading it.
This can improve important domain-level SEO signals, like time on page and exit rates, helping your overall site's rankability.