What is Personal Development Planning and how does personal development planning help us achieve our goals?
A standard personal development plan is a type of action plan that enables you to advance from your current state to a desired one. It comprises learning hard and soft skills. This means creating a development plan based on reflection on your career, relationship or education.
Let's take a closer look at how to do personal development planning successfully.
What is Personal Development Planning?
Personal development planning is all about deciding what you want to achieve, and what steps you need to take to get there.
This can be in the short, medium or long term. Your overarching goals might relate to a new job role or skill, or something more abstract like forming better relationships in the workplace. In any case, personal and professional development planning is essential.
Of course, when planning for personal development, it's important to conduct ongoing work to improve your roadmap. Constantly reviewing your process is crucial if you want to stay motivated and achieve your goals.
With that in mind, let's take a look at what makes effective personal development planning.
Good Personal Development Planning
Often, people create personal development plans to improve their current educational, financial and social status. To achieve them, you need to be thoughtful when creating your project.
Also, you need to consider specific factors for your idea to be successful.
There are several categories of personal development planning including:
Goals – What you want to achieve,
Success criteria – How you will measure your progress,
Action outline – Your pathway to success,
Implementation – The steps you'll take,
Timeline – When you want to achieve your goals,
Goal skill – What skills you'll need to achieve your goals,
Goal priority – Which of your goals are most important to you.
If you're working on a personal development plan for yourself, this information may be enough. However, for personal development in the workplace, you'll need to create a more formal document.
These days employers realise that their staff want opportunities to grow, which means that personal development planning must be mutually beneficial.
An efficient formal personal development plan generally includes the following elements and processes:
Goal priority: You need to organise these in a weighting system. Also, it's wise to arrange them starting from the most crucial ones.
Your firm's profit: You can customise your investment's template to create a personal development plan template. Alternatively, you can apply an ordinary spreadsheet at the beginning.
Goal: It's vital to take some time to think about your objectives. For instance, it may be regarding a particular training session.
Action outline and goal: If you are fond of combining goals with activities, it's wise to apply a precise formula comprising a verb, a definite goal, and a purpose.
Action: You need to research particular activities. Besides, it's critical to review your firm's training catalog. You may ask close friends what's their favorite course on a specific topic. Furthermore, you can use platforms to search for ideal keywords and get better personal development plan ideas.
Signing: Although your development plan is for personal use, you need to sign it.
Printing: After signing the document, print several copies and submit one to your office.
Review: It's in everyone's interest to monitor the success of your personal development planning. This involves regular meetings to check in on progress, and give you the resources you need to achieve your goals.
Importance of Personal Development Planning
Personal development planning is a lot like booking a holiday. If you went for a vacation without having a comprehensive program of the different places you will visit, you might have a frustrating experience.
You need to plan your entire journey in advance. Most likely, you will be worried about where to eat, sleep and visit. It's easy to enjoy your vacation when you have a basic plan. Even the most adventurous people still need to know where they're staying.
Personal development planning helps you to review your life whenever you feel hopeless. It's a vital guideline. To mold your future well, you need to prioritize critical goals and needs. Having a qualified development plan increases a person's possibilities of succeeding in life.
Personal Development Planning in 7 Steps
Here are seven critical steps you need to follow when creating a personal development plan.
1. Goals Definition
Are you interested in learning new skills? You may have long-term achievements necessary to attain your dream lifestyle. Also, you may have some unfulfilled dreams that you currently intend to focus. Moreover, it might have a significant influence on your career.
2. Prioritisation
After listing down all your goals, you need to pick a meaningful purpose. It might be about switching your job or keeping fit. There are many transferable skills that you can apply in various ways.
For instance, improving one's speaking skills helps in boosting your confidence.
Besides, it enables you to have close relationships with other people. A personal development plan's primary purpose is increasing your knowledge in a particular discipline and developing other skills.
3. Deadline
If an individual has an individual goal, but they don't have a particular period to achieve it, there is a high chance of them not attaining the goal. Also, it's advisable not to plan a vast project and fail to allocate adequate time to accomplish it.
4. Strengths
Each person has unique skills in particular disciplines. If you are not sure about your main advantages, it's prudent to ask your family or friends. Knowing them helps boost your confidence.
At this point, conduct a SWOT analysis, to identify strengths, weaknesses, opportunities and threats.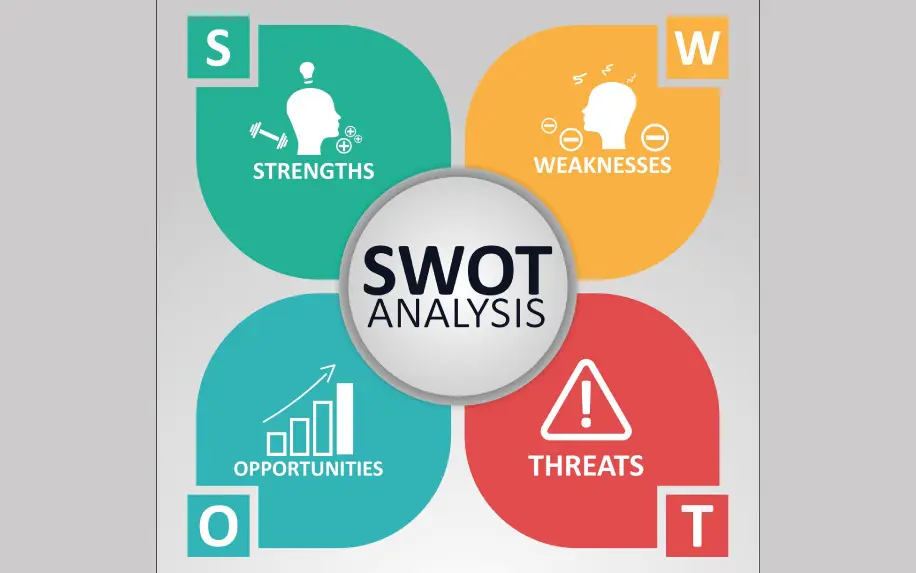 5. Opportunities and Threats
A person's habit often determines their capacity to achieve their goals. For example, you may aspire to live for over 90 years. You need to stop drinking alcohol and smoking. Also, you need to compile a list of at least five habits that you will end having.
6. New Skills
Many people aren't willing to pay for what they desire to get. You need to be specific about what you want and how much you're ready to invest in it. Also, it's wise to achieve something that you've never accomplished before.
7. Action
For you to achieve a goal, you need to take various activities/you need to choose about five events that you will make during a particular time frame.
How to Succeed with Personal Development Planning
When you know where you want to go in life, the next step is create a roadmap to this destination with achievable steps along the way. The approach above will make this part simple and just leaves us to wish you a huge good luck!