Alexa Statistics Update: End of Service Notice
Amazon Alexa.com on May 1, 2022, with this quote or update on their website "After more than two decades of helping you find, reach, and convert your digital audience. Thank you for making us your go-to resource for content research, competitive analysis, keyword research, and so much more."
Website owners like to know how their website performs regularly, especially compared to other websites on the web. Alexa Rank provided such a service for those who like to stay informed.
According to Brin Wilson, "Founded in 1996, Alexa was a California-based subsidiary company of Amazon.com (acquired by Amazon in 1999) that specializes in providing commercial web traffic data gathered via various toolbars and web browser extensions."
Alexa Rank was, however, severely limited in the data it obtains.
Although Alexa Rank was relatively well-known, it was not highly regarded as a reputable means of gathering website information. It was relatively vague regarding the information it collected and relied heavily on those who had installed its toolbar. We had the toolbar installed to get instant statistics but also to help "game" our own ranking – as we knew it was a ranking factor.
In light of this, it was not the best or most reliable source for web traffic and ranking data. However, if you bore in mind its drawbacks and flaws, you were still able to come away with valuable information.
Before we get into more details on how Alexa Rank worked, how it was gamed and why it was still useful and relevant even with its flaws, we want to share some of our most popular website ranking articles:
How Alexa Determined Ranking
According to Alexa, their "global traffic rank is a measure of how a website is doing relative to all other sites on the web over the past 3 months. The rank is calculated using a proprietary methodology that combines a site's estimated average of daily unique visitors and its estimated number of page views over the past 3 months." 
For those who wanted to rank higher on the Alexa platform, you started by establishing your website with Alexa. The basic package certified your Alexa Rank and provided you with various pieces of information such as page views, audience geography, and Facebook shares and likes to name a few.
The higher the ranking you had, the less accurate Alexa's traffic rankings become. Many Alexa users and information technology professionals agreed that much of Alexa's data is either entirely incorrect or a very rough estimate. 
It was also said that any website that was ranked in the top 100,000 and above does not provide any accurate web traffic information whatsoever and, therefore, should be dismissed.
Aaron Wall from SEObook stated that Alexa rankings could be biased and skewed in several ways:
Alexa's traffic was fairly limited, especially without toolbar use.
Huge changes can be caused by small fluctuations in site traffic.
Webmaster traffic was more influential with Alexa.
New site owners were often only tracking themselves visiting their own site.
These biases, stated by Aaron Wall, play strongly into Alexa's Ranking. The more people who had the Alexa toolbar installed that visit your site, the better ranking your website became. 
Some people tried to boost their Alexa ranking by influencing their viewers to download the Alexa toolbar as well.
Why was Alexa Ranking Important?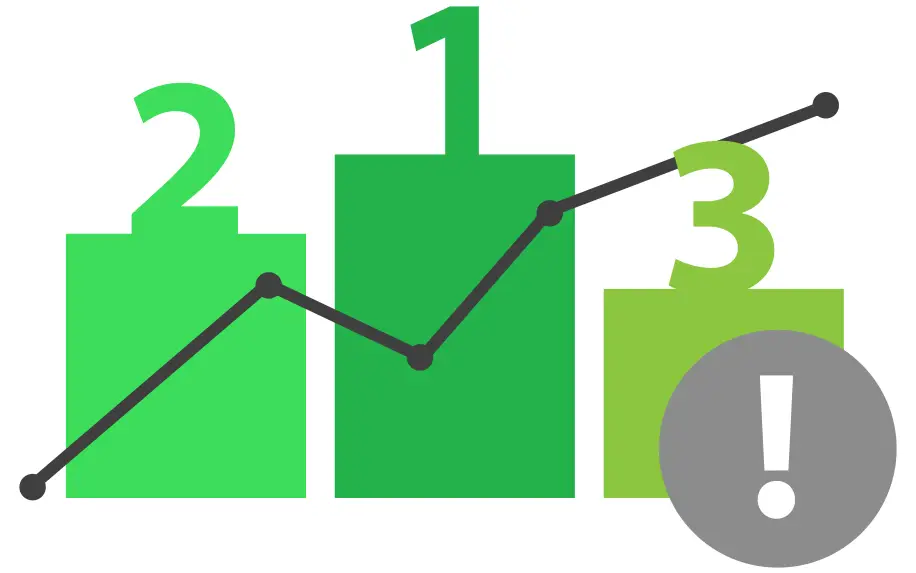 Although admittedly imperfect, Alexa rankings provided users with a rough idea of how their website and other websites were doing online. If a website was ranked well, regardless of the sampling size, it was probably doing quite well for itself. The same can be said if a website was ranked rather horribly.
The specific traffic data on a very poorly ranked website may not have been accurate, but it can be said with little doubt that the website was probably not doing very well at all, at least compared to the numerous websites that flood the internet.
According to Avangate, there were many benefits to an Alexa Ranking. Alexa Traffic can be used as a competitive intelligence tool, but you should take into consideration the fact that its sample size audience was too small.
You entered your competitor's site in the "Compare Sites" section and measured the results of your web marketing efforts in comparison with your competitors. In addition, the Alexa Rank helped its users see the value of your site in terms of marketing potential. This was definitely a benefit of Alexa website performance tracking.
Alexa also differentiated between personal pages like blog entries. These pages were not ranked the same way as other sites, and Alexa denoted them differently. Finally, Alexa offered some valuable insight for those who wanted to improve their search engine optimization.
This information can be very valuable to any user, especially when compared to competitors. No, you may not have the most accurate data, but you will have a pretty good idea of where your website stands and your competitors. There are many more SEO ranking tools that we use today and replace what we used to get from Alexa Rank.
Although Alexa's rankings had some obvious flaws, increasing traffic to a website would move its ranking to a better position, which is a fair metric used in a website's ranking.
What Affects Your Ranking?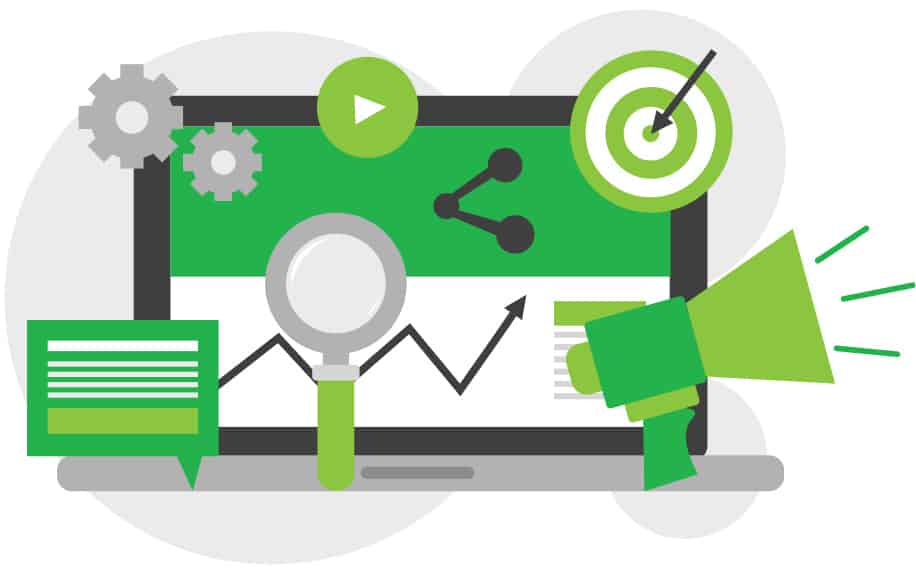 Your Alexa ranking was affected by certifying your website with Alexa, proving ownership of it, installing Alexa's toolbar, and encouraging your audience and viewers to do so as well.
If your audience was still small, there was no shame in encouraging friends and family to download the toolbar and visit your site. Others would take it even one step further and ask their loved ones to share their website on social media and give them a shout-out. Every view helped to improve your Alexa ranking. Hence the gaming of the system.
Strangely Alexa Webmasters hold a lot of power in determining your Alexa ranking. It was recommended to activate the following to improve your Alexa ranking:
Produce engaging, original content, updated frequently, that provides real value to your audience – This will help you stand out above the rest.
Get more related sites to link to your website – These are called inbound links. They allow search engines to detect your site more specific to your niche and also add to the value and trustworthiness of your site.
Find keywords that are driving traffic to your competitors and optimize your site for them, or buy PPC campaigns for those keywords – You want to know what your target audience is looking for. You can do a little digging and see what's trending and if you have something popular.
Understand your competitors' marketing strategy and learn what works – Learn as much as you can so you can compete with your competitors' analytics.
Follow SEO best practices on your website -Search engine optimization can make or break your site, and as such, you should devote quite a bit of time to perfecting it.
All of these points are still super relevant today with SEO and search engines. The game is still the same! A lot goes into how a website is ranked on any search engine, and those who actively try to improve their ranking and their website content will, without fail, see their overall ranking affected in a positive way.
Stagnant, low-quality websites that don't put effort into the work they produce will probably have a poor search engine ranking. Simply put, if you put work into improving your ranking, you'll see success. If you don't, you won't. The effect depends entirely on what you do.
Alexa Rank: Summing Up
Some people loved Alexa, and some people hated it, but there is no denying that there was value to be found in it. Alexa was affordable and did offer some great insight to the discerning user. There were many valuable tools at your disposal when you used Alexa that could help your website grow, and that could help you better understand your website.
Yes, Alexa had a lot of inaccurate data, but as mentioned, it is still a reasonable indicator of a website's health. When used correctly, Alexa was a great assistant to any website owner.
Amazon seems to have moved the brand name from the website monitoring application to the voice device that it is using to dominate in voice apps and voice searches. We have been working on developing voice apps over the last number of years, including a unique educational Alexa voice project. The new Alexa Voice applications that first appeared in 2014 are very important for Amazon. We go into more detail on the Alexa strategy and share some great statistics on voice search on this link.
We recommend that businesses consider how they can use or implement content marketing with Amazon Alexa, as voice is a medium that many of our clients are getting used to using daily in their daily routines. On our education Alexa app – we have had more than 1 million uses across all of the versions at this stage and expect to add many more in the months and years ahead.
There are many routes to voice marketing – Google Home, Amazon Alexa – Siri and more! When you do consider how you use voice today – is there a way for your business to take advantage of this technology? With SEO and digital marketing, we are constantly considering how we optimise a website for voice search. If you are considering your digital strategy for the year ahead and wondering if Voice Search is something you should consider – we argue why the future is voice search. If you need help – do reach out to our agency team and in the meantime, check out our digital agency reviews.