As a small business owner, you're probably focused on getting your business out there. You may not know where to start. Surprisingly, business listing sites are still one of the most effective ways to reach new audiences.
Yes, even though business listings and directories may feel like something from a different age, they still offer huge benefits for attracting new users to your site, as well as in-person business at physical locations.
For one thing, not all online searches are performed on a traditional search engine.
In some industries, it's more likely that users seek out new brands on more niche sites. Similarly, some groups of users are more inclined towards discovering new brands on social media rather than through organic search.
There are also directories and social media websites that will allow you to expand the reach of your business. Whether these marketplaces are free or paid, you will find that they are helpful when it comes to advertising your business.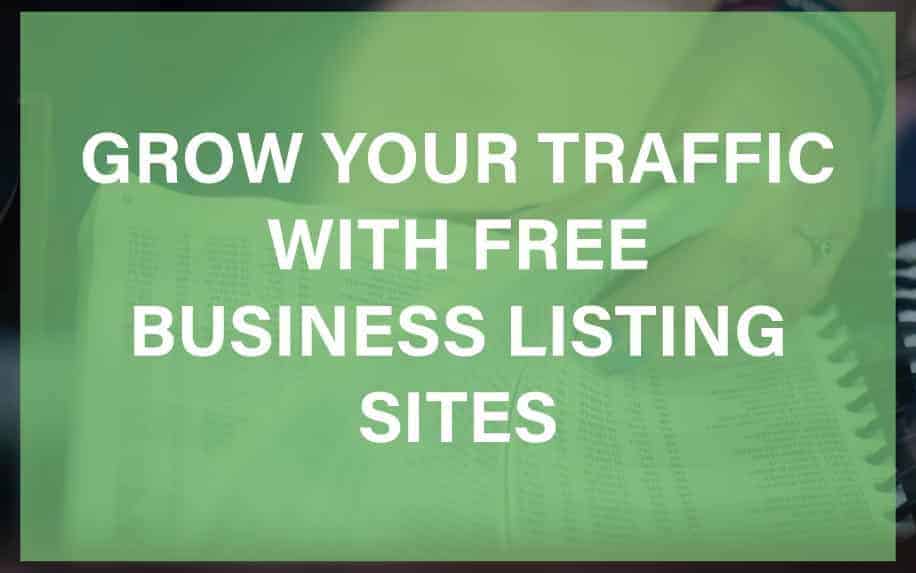 Should You List Your Site on Online Directories?
If you're new to the business world, you may be wondering whether you should submit your business and website information to relevant directories if you want to drive both organic traffic and footfall.
For one thing, this is probably the easiest marketing strategy around. It doesn't require any special skills, expertise or even creativity.
Who doesn't love a quick win?
Find a list of online directories and submit your business listing. If your application ends up being successful, the online directory will serve as a source of referral traffic, improved SEO, leads, and customer reviews.
Once you have a profile, you should take the time to update all inaccurate information. Include as much information about your business as possible. That way, you may be able to attract new consumers.
If your business already has user-generated listings, be sure to claim ownership as soon as possible so that you can respond to both positive and negative reviews.
How to Use Business Listing Sites for SEO
Business listings are crucial for SEO, especially when it comes to local search. Essentially, they offer benefits across two key ranking metrics:
Domain authority,
NAP citations.
Domain authority is a crucial ranking factor across all kinds of SEO, while NAP citations really only come into play with local search. We have our own business listing on Google – do check it out and see how we are using it by adding photos, videos and keeping it up to date as possible. We are trying to be found for agency-related keywords such as web design Belfast.
Let's take a look at the role that business listing sites play in boosting each of these important SEO factors.
Business Directories, Domain Authority and Backlinks
The core of SEO recognises that what's good for Google is good for your business. Google users are seeking out a particular piece of information. If the algorithm thinks that you can provide this, it'll privilege your content.
This is where domain authority comes in. Essentially, this is a measure of how credible Google thinks your site is. This is mainly based on how many other sites link to your content.
As such, many businesses implement dedicated backlinking strategies.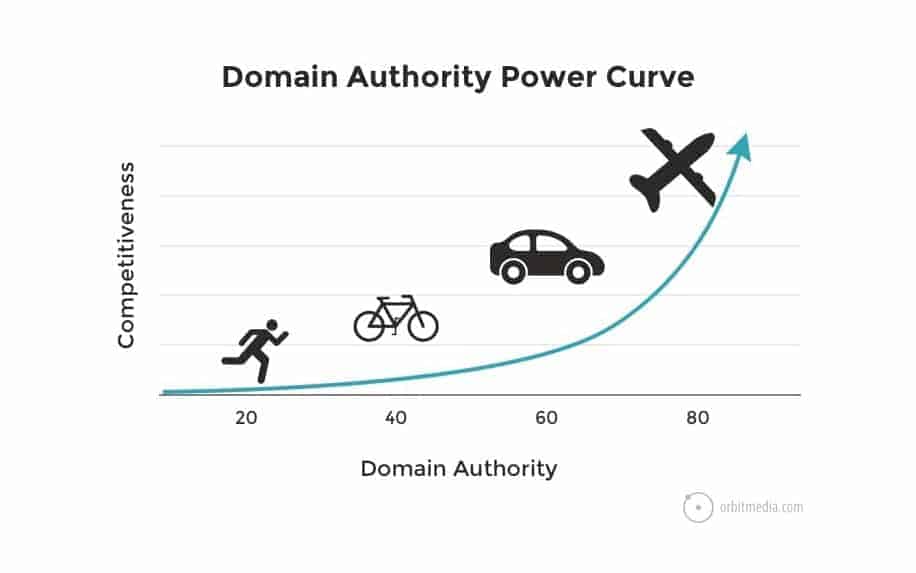 Creating listings on online directories is an easy way to score high-quality backlinks without the time or effort that other strategies, like guest posting, require.
Local SEO: What is a NAP Citation?
Online business directories are the cornerstone of local SEO. That is searches where someone is looking for something in a specific geographic area. The key to this is what is known as NAP citations.
This is when your business details are listed online, specifically your:
Name,
Address,
Phone number.
The more these are listed on authoritative directories; the more confident Google will be of their validity. Then, when someone searches for where to get a coffee in their area, your cafe will be the one that shows up.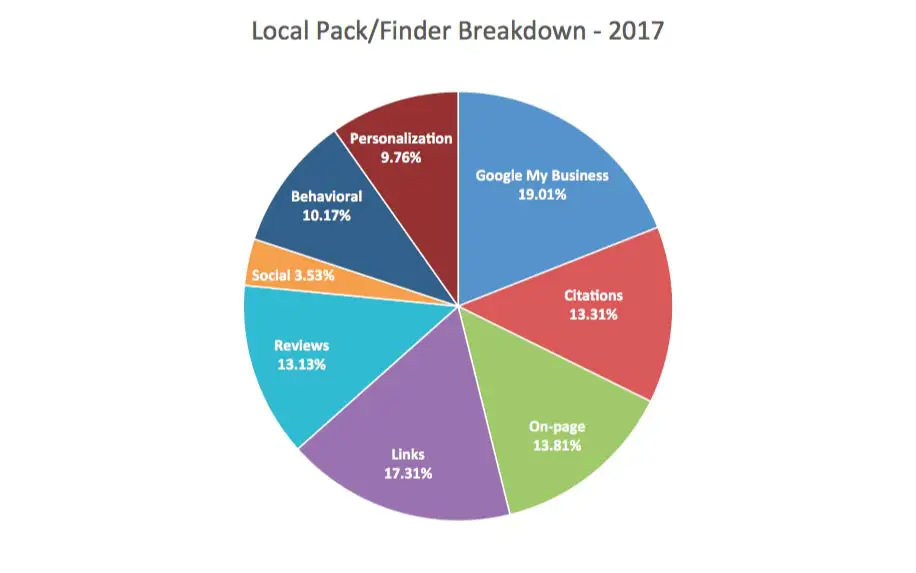 NAP Citation Best Practices
However, getting good NAP citations can be a little bit more complicated than you'd think. In fact, if you're not careful, you might even undermine your SEO efforts. The key here is consistency.
When Google looks at NAP citations, it can be incredibly picky.
Your business details need to be the same across all of the sites they're listed on. That is exactly the same. Minor errors, like using an old phone number, or a slightly differently formatted address, can tank your NAP citation strategy.
This could be something as small as whether or not you include a space in your postcode.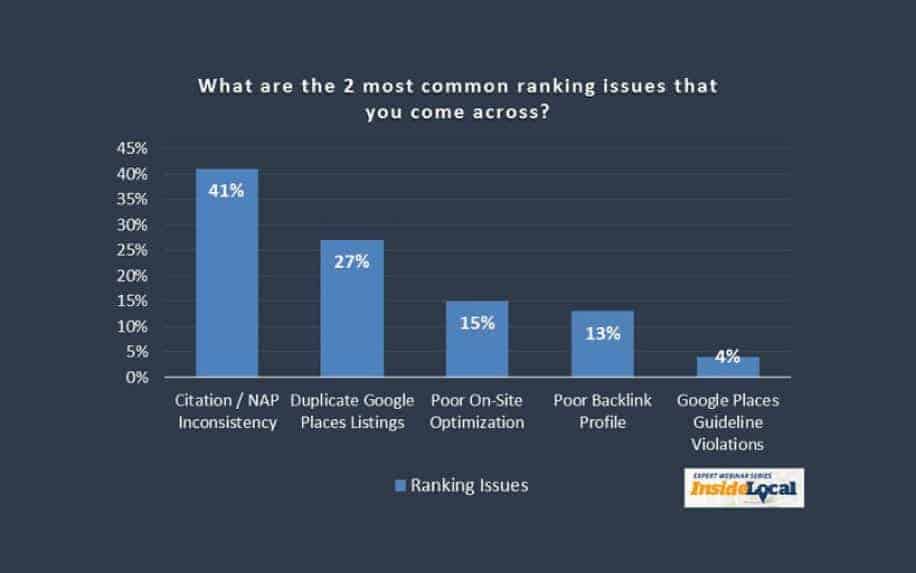 How Many Online Directories Is Enough?
There is no specific number of directories that you should aim for your business to be in. Instead of focusing on the number of online directories your business is in, you should focus on the relevancy and quality of the directories.
You don't want your business to belong to low-quality spam directories. If your website is receiving backlinks from such directories, search engines like Google may penalise your website.
How to Tell Which Directories Are Reputable
There are hundreds of online directories on the Internet. Therefore, it can be difficult to determine which online directories are reputable.
To evaluate the reputability of an online directory, you should look up the website's domain authority and any reviews available on the Internet. Stick to the best online directories and remember that quality trumps quantity.
Other good rules of thumb include whether you've heard of the site, whether it has a local focus, or whether it charges money for listings. If you have to pay to list your site, there's a good chance you're being scammed, so it's best to move on.
Top Free Business Listing Sites You Should Be On
To simplify this process, we've put together a list of some of the most reputable free business listing sites, which you should be on at minimum. These are international sites which can be implemented with more local or industry-specific directories.
For example, your local chamber of commerce almost certainly has an online directory of some description, as will most local newspapers and industry groups.
Google My Business
Undoubtedly, Google is the top search engine. Therefore, it makes sense to start with Google when it comes to business listing sites. Google My Business allows you to add your business name, hours, location, and other basic details.
This allows customers to see this information when they search for your business or related local search terms.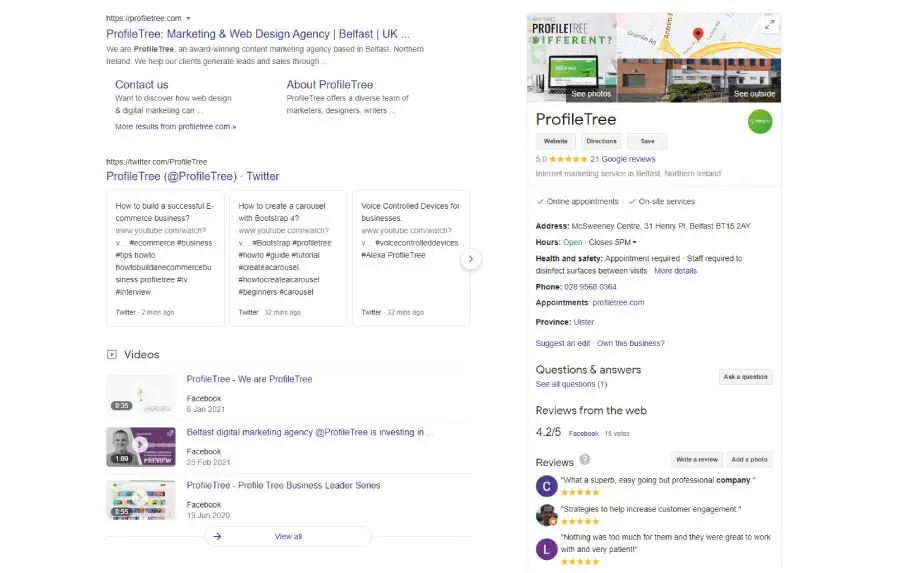 Bing
Bing also offers an option similar to Google My Business. However, Bing allows you to add contact information and photos of your business.
Aabaco
Yahoo runs Aabaco, which is a small business directory that allows you to add business information, market your company to your local audiences, and even create basic websites.
Yelp
On Yelp, you can add the location, hours, and even your business's menu. Many consumers use Yelp to learn more about local businesses. You can also respond to online reviews posted on Yelp about your business.
Better Business Bureau
Better Business Bureau allows consumers to look for companies in a certain area. You can also sort local businesses by BBB accreditation. If you can get BBB accreditation for your business, this will help you build rapport with your consumers.
Manta
You can create a listing for your business on Manta. Every month, Manta receives over 20 million customers. Therefore, using Manta could potentially expose your business to many people. There are also marketing tools and educational resources available on Manta.
Citysearch
You can use Citysearch to post basic business information to make it easier for consumers to find your company. There are also lists and local guides available on Citysearch to help customers find businesses and service providers.
EZlocal
Add your business to EZlocal so that you can publish your basic company information. You can also add extra information on your EZlocal profile, like the payment methods your business accepts and whether you have free WiFi.
EZlocal will ensure that the information you publish is added to other platforms like Bing and Google.
Facebook
Not only is Facebook popular among those looking to connect with friends, family, and colleagues, but the social media website is popular among those looking for information about a business.
Even though Facebook is not a business directory, you can create a business page for your company. Facebook users will be able to find your business and look up information about it.
LinkedIn
You can add basic information about your business on LinkedIn. You can also post company updates, post jobs, and publish blog posts.
FourSquare
Foursquare is a social platform that is based on your location. You can add basic business information so that potential customers can find you. You can also post promotions or offers for those who use the Foursquare app.
MapQuest
Consumers who want to see an actual map to find a business can use MapQuest. Update the listing for your business on MapQuest and post basic information on your business profile.
CrunchBase
While CrunchBase does not appear to be a business directory, you can use this platform to update information about your business as well as yourself. This platform is crowdsourced and receives many visitors every month.
TripAdvisor
TripAdvisor is a website intended mainly for tourists. If you own a hotel or restaurant, creating a profile for your business on TripAdvisor can be a great way to connect with your customers. Do consider checking out our guide to Hotel Marketing.
Most of the directory or business listing sites will also allow video content to be added – we have a guide on producing and editing videos for tourism businesses, but this is also relevant for any other type of business. Travel agencies, tourism marketing and hospitality is a very competitive space – it can give us a blueprint for what will happen in many business niches if not already in place.
Here we list some of our most popular content on a digital and online strategy to help you with your next steps:
Business listing sites are one of the first places for a new business to get listed and build basic backlinks. Your customers will expect to see these, as will search engines. They will confirm that your business is legitimate, while some business listing sites are more relevant and valuable than others. Consider your niche – so if a tourism business, you should be on all the tourism listing sites and so on. If you have more questions on this topic – why not reach out to our digital agency team, we would be delighted to help with your business online ranking.