In the advertising field, identifying a keyword is important in determining the types of viewers you would like to see your page. This is crucial for attracting potential consumers of your product.
For example, if you are selling bicycles, important keywords would be, 'bike,' 'bicycles,' 'for sale' etc.
On the other hand, negative keywords are programmed to achieve the opposite. These are keywords you'd specifically like to avoid.
What are Negative Keywords used for?
A negative keyword is a type of keyword that blocks ads from being triggered by a certain word or phrase. That way, these ads won't be shown to anyone searching using that phrase.
For example adding 'cheap' as a negative keyword blocks the ad from appearing under any search that uses the term 'cheap'. In return, this conserves a lot of ad spending and repels unwanted traffic on the page.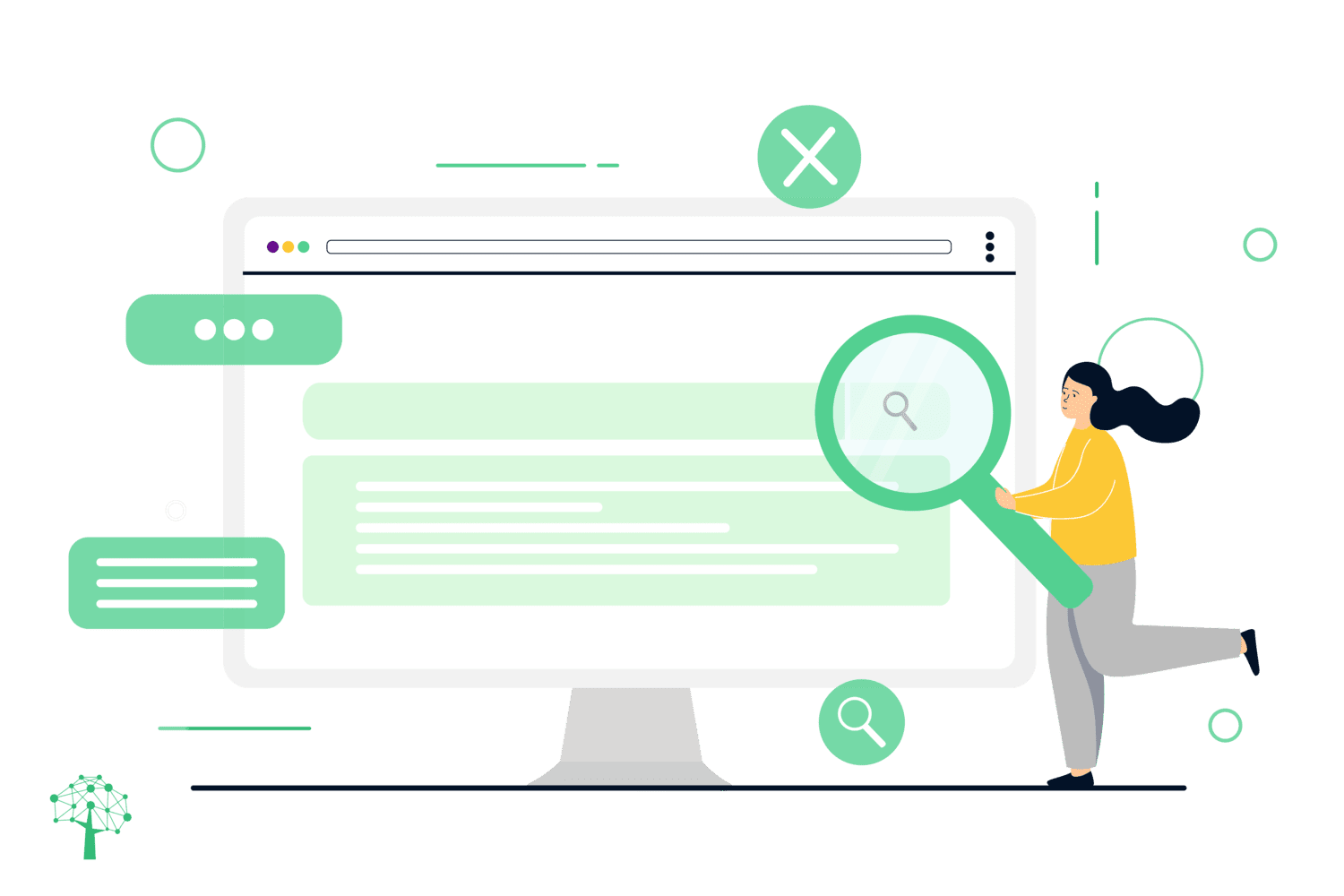 Negative keywords are mostly utilized by advertising agencies aiming to eliminate the number of uninterested buyers from accessing their pages. Many businesses search for the ideal keywords that result in the highest number of clicks and the most views.
Yet, not many agencies exert much effort in identifying negative keywords that would help them reach the same objective.
However, employing negative keywords has a few main disadvantages that are also important to consider. Heavily utilizing negative keywords could diminish from the likelihood of potential buyers of accessing the ad/page.
In other words, even if someone wasn't looking to buy bicycles through your search, they might consider it once they have been exposed to a bicycle ad.
Using negative keywords decreases that possibility.
Using Negative Keywords in AdWords
Google AdWords is an advertising program created by Google for businesses who wish to use search engine display ads.
The service allows businesses to set a budget for advertising and only pay when people click the ads (this is referred to as a PPC service); hence this technique heavily focuses on the uses of keywords.
For that reason, identifying relevant and irrelevant (negative) keywords is important in saving the most amount of money.
Research conducted by WordStream suggests that almost half of advertisers don't add a single negative keyword to their accounts over the course of a month.
This means that they fail to take advantage of maximizing the effectiveness of their PPC spend. To avoid minor or major financial losses, using negative keywords should be critically considered.
If you are utilizing AdWords as a program to promote a small to medium business, then every penny counts. Therefore, it is crucial to certify that you are targeting a focused group of people who are likely to be potential buyers.
Using negative keywords to enhance your campaign can be the difference between attracting the appropriate audience for your product or not. In addition to that, by refining your AdWords campaign, your AdWords Quality Score is also bound to improve.
Finding Negative Keywords
In order to take advantage of negative keywords, you should understand the appropriate terms you can use as negative keywords. There are some programs designed to help you achieve this.
These tools allow you to examine the actual query data based on how people search. Therefore, you can clearly identify the negative keywords that are suitable for your campaign.
Manually creating a negative keywords list has been proven to be a lengthy and faulty process, as it is limited to what you and your partners can think of and brainstorm.
Accordingly, this process can now be done through tools such as the AdWords Keyword Planner, Search Terms Report and others.
Keyword Planner is designed to allow you to find keywords within your interest but it may also be useful to find negative keywords that may be of use to you.
When you search for a term, you get a list of similar or connected keywords along with figures detailing their relative competition and the number of times these keywords are searched in a month.
Notice that, if you see terms on this list that you know are unrelated to your business it might be beneficial to add them to your negative keywords list.
A Search Term Report allows you to browse the search terms that users entered prior to finding your website.
This is beneficial as it allows you to refine your keywords so that you can communicate with people with desires relevant to what your website offers.
A search term report must be analysed in order to decide which keywords may or may not be relevant. To do so, you must review each term and interpret whether or not they are connected or related to your business.
Keywords may be added immediately to the AdWords account if a search term is selected and added to the campaign or ad group where the ad was activated. You may add terms directly from your AdWords account by:
Selecting irrelevant keywords to add and adding them as negative keywords.
Selecting where you want to add the negative keywords.
You must also consider that AdWords selects the campaign for which the keyword is triggered, so if you were to add a particular term as a negative in any other campaign it must be done so manually.
This is an especially tedious task for larger accounts where a search term report may generate thousands of words to be analysed.
Truly effective marketers will come up with many ways of finding related keywords. For example, finding all their synonyms. Without this level of work, you might end up driving low standard traffic to your site ruining your chances of being successful.
This is a fairly repetitive task; to reduce time wasted, you might consider trying an automated negative keywords discovery tool.
Using the Opportunities Tab in AdWords allows you to access automated suggestions customized for your account, which includes keyword suggestions. This method is useful in identifying new keywords and negative keywords relevant to your advertisement.
However, since the suggestions are automatically generated, it is recommended that you go through the suggestions and carefully ensure their validity.
To access the 'opportunities' tab in your account, make sure you are on the 'keywords' tab. There you will find different keyword recommendations for the ad groups within your account.
As you scan the keyword suggestions, also search for negative keywords that could potentially be added to your campaign's negative keyword list.
Referring to the same technique mentioned in the Search Term Report section, we can recognize terms within the keywords suggestions.
Google Analytics is another viable method to discern negative keywords that further qualify your campaign. Here is how you can make use of this feature:
Access Google Analytics
Navigate to the 'reporting' tab.
Find the report under 'Traffic Sources'
Click 'Sources, then 'Search' then, 'Organic'
Start scanning through the organic (free) keywords that lead people to your advertisement.
It is probable that you will find a large number of different keywords that drive people to your website, so you should focus on the ones that push the majority of the traffic, which will be at the top of the report.
From there, you can then expand the number of rows by altering the 'show rows' options or simply scrolling through the report. This report will give you the opportunity to scan for negative keywords you can add to your AdWords account.
Find Negative Keywords through Google Search
Another easy way to find negative keywords is to simply conduct a search for your target queries. This will provide you with a number of related searches, some of which you may decide are irrelevant.
These can then be added to your negative keyword list.
The practice of keyword research must be revisited and updated actively in order to achieve maximum results. Formulating a negative keyword list can be thought of as an investment, as you may choose to continue relying on it for months or even years.
Examples of Negative Keywords
To put all that has been said to use, here is a list of negative keywords to help you get started.
One common group of words you might want to avoid is employment search keywords. These are related to people searching for jobs or other employment opportunities. If this is not the aim of your campaign, then it is highly suggested to add the following words to your negative keyword list:
Hire,
Hiring,
Employment,
Someone looking to improve their knowledge or a set of skills, rather than buying a product usually mentions education search negative keywords in searches. These keywords may include:
Research and information-related negative keywords are essential for anyone running an eCommerce website. These keywords are vital in reducing the amount of window shoppers visiting your ad:
Not Convinced Yet?
To reiterate, negative keywords are a way of excluding certain terms from your PPC campaigns.
That way, your ads become relevant to your consumers, your consumers become relevant to your ad. This improves the ROI of your campaigns.
Although this process may appear boring and time consuming, it is important to recognise its importance in saving time and money in the future.
Neglecting to make use of negative words can result in wasting hundreds of dollars because of irrelevant traffic from your ads, consequently adding to the amount you pay for your PPC campaign.