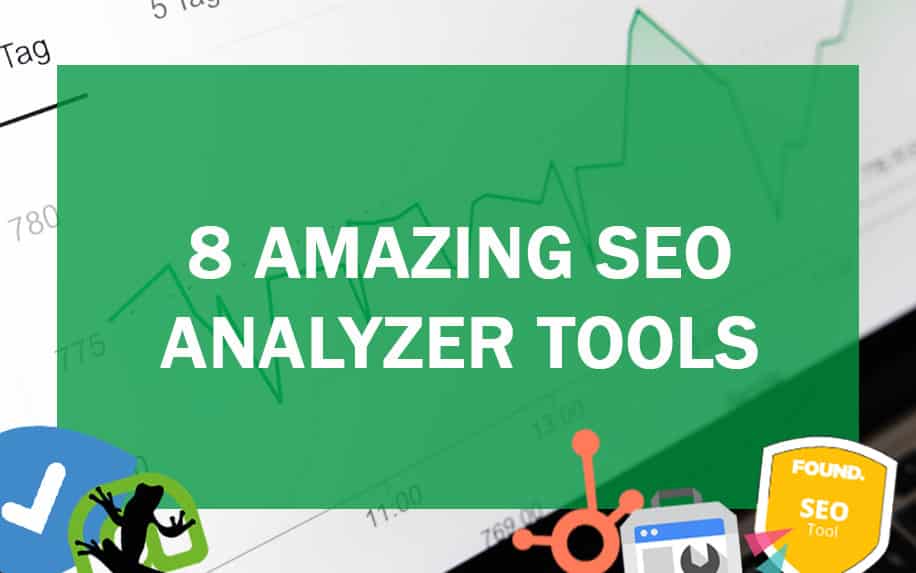 When an online marketer begins working with a new client on a SEO project, one of the first things they will do is perform an analysis of the entire website.  This is where SEO analyser tools come in handy.
In fact, many online marketers will refuse to quote a price unless they've performed a SEO audit of the website. 
All websites are different and a simple glance will not tell the whole story when it comes to search engine optimisation. Performing an analysis will provide you with the necessary information to put together a plan for SEO for your website.
If you're thinking about using SEO analyser tools for your website, here is some information about the basics of SEO analyser tools.
What Is a SEO Analyser Tool?
You will need top-notch SEO tools if you want to optimize your website for the search engines. One of the SEO tools that you will need is an SEO analyser. If you have the money, you should purchase or pay for the best SEO analyser tool on the market. 
However, there are also free SEO analyser tools on the market if you can't afford to pay.
A SEO analyser tool will help you analyse and measure your website for ranking potential. Such tools often attempt to use spider technology similar to that used by the spiders of search engines like Google and Bing.
Why You Need SEO Analyser Tools?
It is important to analyse your content and measure various aspects to ensure optimal results. There are some SEO tools that will allow you to analyse your content even as you write it. These SEO tools work in real time so that you get feedback before the writing process is over. 
Use these tools regularly and you will be able to produce better SEO content.
Content is an essential aspect of all websites. It is important that you produce content that is SEO-oriented, directional, focused, and correct. SEO analyser tools will help you evaluate how well you can expect the content to perform once it's published. 
Even major search engines like Bing and Google rely on such tools to index, identify, and analyse different websites and their content.
Here are a few of the many benefits of Free SEO analyser tools:
Many offer just as many functionalities as paid tools.
These tools will help you determine how your visitors come across your website. 
These tools will help you identify which links and pages users click on most frequently. SEO analyser tools will tell you which links and pages on your website are most popular. 
Visitor segmentation will be possible with SEO analyser tools. Thanks to these tools, you will be able to find out how many users are visiting your website thanks to your SEO campaign. You can organise your analytic results based on referral sources, new/returning users, and even geography.
An analytic report from a good SEO analyser tool will help you fine tune your website or blog. This analytic report will help you update the content on your website.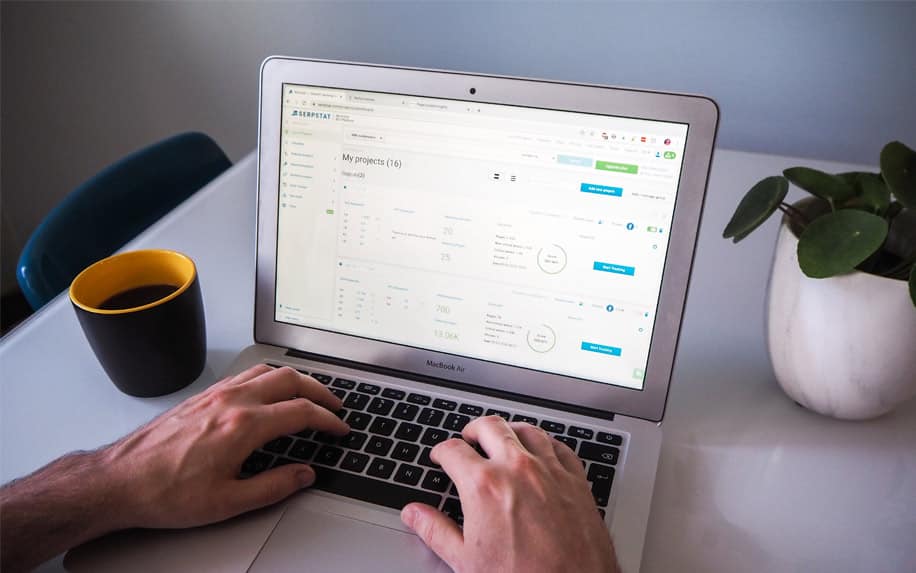 What Tools Are Available Online?
1. Google Webmaster Tools
Cost: Free
Out of all the major search engines, Google is the top dog. Therefore, you definitely want your website to rank highly in the search results of Google. Fortunately, you can rely on Google's Webmaster Tools to help ensure your website is optimized properly. 
These resources are friendly to novices and will help you understand how Google search works.
One example of a Google Webmaster Tool is the Fetch as Google tool. You can enter an URL into the Fetch as Google tool and you will be able to see the website as Google views it. This tool will help you find issues when it comes to SEO performance. 
The information you receive from Google Webmaster Tools will help you modify your web pages so that you experience better results. Google Webmaster Tools will even come in handy if you believe your website has been hacked.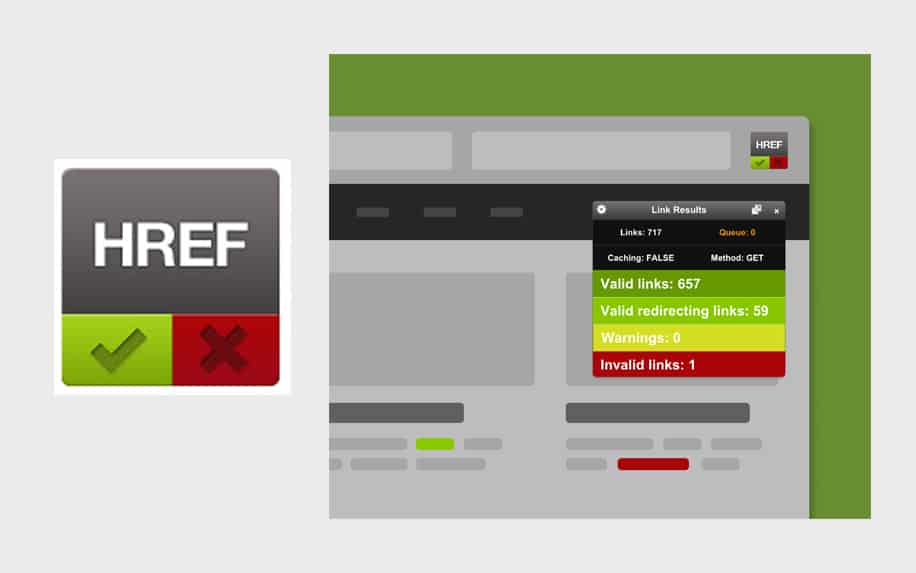 Cost: Free
If you want to confirm that the links on your web page actually work, you should use the Check My Links tool. This tool is able to check both internal and external links. 
You will find that this tool will make it easy for you to make changes to a web page before publishing it to the Internet. Not only will Check My Links be able to count the number of links in a webpage, but it will also be able to find and highlight all the broken links.
Cost: $99-$599 per month after a free 30-day trial
The Moz Pro tools will help you increase the search ranking of your business. These research tools will provide you with all the resources you could need to build reports, track growth, find SEO opportunities and optimise your content. 
An example of such a research tool is the Crawl Test tool. This tool uses RogerBot, the web crawler of Moz, to analyze links on an page. The tool then sends the user an email report with data about every single page linked to by the URL.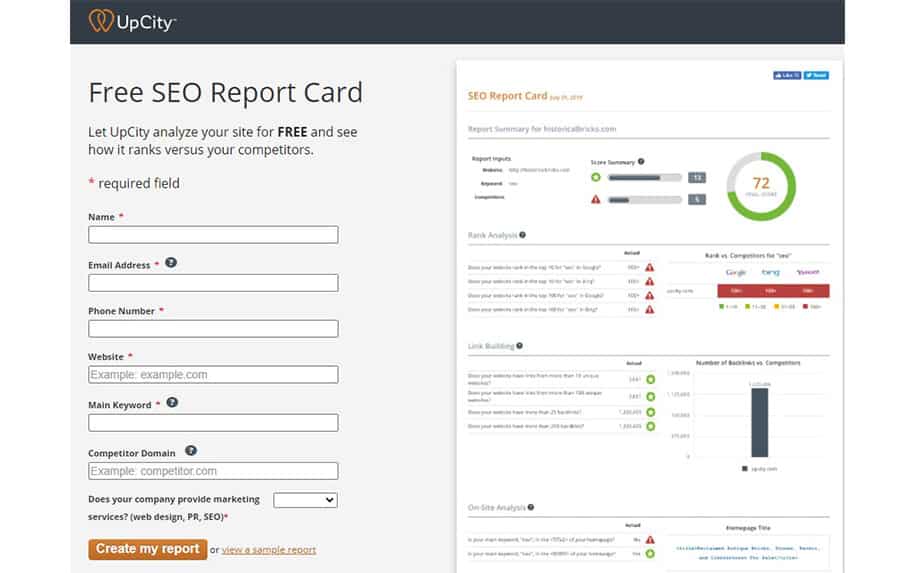 Cost: Free
The SEO Report Card will allow you to analyse a web page and see how it compares to that of your competitors. While the SEO Report Card is free, you will need to provide some contact information so that you can receive a report. The report will feature the following:
The rank analysis feature will tell you how your website ranks on Yahoo, Bing, Google, and other search engines. 
The link building feature will provide you with the number of websites on the Internet that link to your website.
The on-site analysis will evaluate how well you incorporate your keyword throughout the website.
The website accessibility feature will allow you to evaluate the load time of your website and how accessible your website is for crawlers.
The trust metrics feature will tell you about the authority and level of trust of your website.
Current indexing will tell you how many pages on your website have been indexed.
5. HubSpot's Website Grader
Cost: Free
The Website Grader, which is a tool made by HubSpot, will help you identify opportunities for search engine optimisation. Recently, HubSpot has released an updated version of the Website Grader.
The Website Grader is a free tool online that will help you create a report based on performance, mobile readiness, and more. You will be able to learn about the speed, page size, requests, and more about your website. This tool will also tell you whether your website is mobile-friendly.
Cost: $49-$149 per month for a Pro to Premium plan after a free 14-day trial
The in-depth site analysis of Woorank will help you identify opportunities for improvement and optimization. This analysis will consider usability, social media, and the performance of your other SEO initiatives.
7. Screaming Frog SEO Spider
Cost: The paid plan costs $160 a year while the LITE version of the tool is free
The Screaming Frog SEO Spider will crawl your website and look at the URLs for any possible SEO issues. 
If you attempt to do this manually, this could take you hours or even days. Therefore, the Screaming Frog SEO Spider definitely has the potential to save you plenty of time and resources.
8. Found's SEO Audit Tool
Cost: Free
The SEO Audit Tool by Found will help you beat your competitors when it comes to search engine results pages. This tool will help you find and resolve any SEO errors on your website. All you need to do is enter your URL. 
The tool will send you an SEO audit of your website. The SEO audit tool will look for technical issues, external link analysis, and content issues.
If you want to optimise your website for search engines, an SEO analyser tool will prove to be your best friend. Therefore, it is important to have at least one top-notch SEO analyser tool in your arsenal.