The Google Penguin update was a hammer blow to some of the most common blackhat SEO techniques around. In particular, the update aimed to eliminate unscrupulous SEO tactics, like webspam and purchasing backlinks.
This means that Penguin was one of the most substantial changes to the way Google indexes and ranks content.
As part of a series of major algorithm updates, Penguin sought to prioritise sites with the best content, rather than sites which tried the hardest to game the algorithm. A big part of this was closing some of the loopholes that helped sites to rank without providing value to users.
The crux of this is that many of the SEO strategies which were effective before Penguin became useless overnight. Others became outright harmful.
Today, we'll look at what the Google Penguin update meant for SEO. But first, let's look at the basics.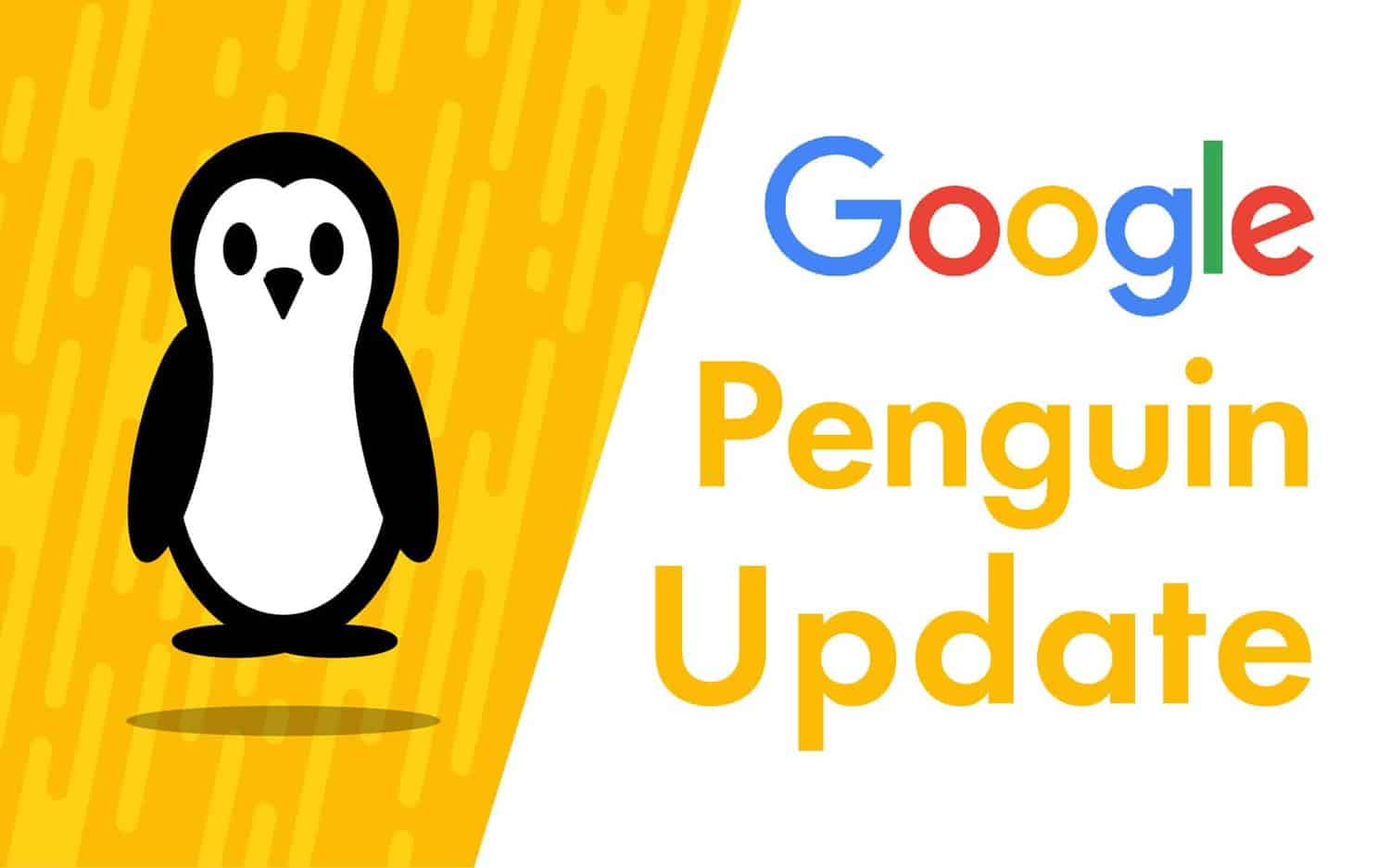 What is the Google Penguin Update?
As long as search engines have been around, marketers have tried to use ranking algorithms to their advantage. On the one hand, this can mean trying your best to meet the algorithm's requirements.
Beyond this, it can also mean manipulating loopholes to achieve rankings, without providing any value to users.
The goal of the Penguin update was to close some of these loopholes.
Specifically, Penguin was created to take two loopholes relating to backlinks off the table:
Webspam,
Link manipulation.
In other words, Penguin made it more difficult to grow your traffic by gaining backlinks that you don't really deserve. This came in the wake of the Google Panda update, which put backlinks at the centre of how a site's credibility is worked out.
As backlinks became more important, more companies tried to gain them. Penguin is used to determine which of these actually signal the quality of a site. We'll look at what this means in more detail shortly.
When Was the Penguin Update Introduced?
The Google Penguin update was first introduced in April 2012, with Google initially describing it as the Webspam Update. While the original Penguin update only impacted around 3% of all search queries, successive updates under the Penguin umbrella affected a further 10% of searches.
Unlike many Google algorithm updates, changes to Penguin are rolled out manually. The last major change occurred in 2016.


What Does the Penguin Update Affect?
Your site's backlink profile is one of its most important ranking metrics. Essentially, when another website links to your content, Google views this as a vote of confidence in your site, leading to better rankings.
However, not every backlink is the same. For example, if a household brand cites original data which you've published on your site, this is a very different indicator of credibility than one you've purchased from a link farm.
Penguin is used to differentiate good links from bad ones.
Let's take a closer look at some of the black hat SEO strategies which are penalised under Penguin.
Backlinks: Quality vs Quantity
Google takes account of both the quality and quantity of your backlinks. However, it isn't the case that more backlinks is always better. The key to this is understanding how Google determines the quality of backlinks.
There are a handful of variables here:
The domain and page authority of the link source,
The relevance of the source page to the target page,
The nature of the link source,
The link's anchor text.
It's difficult to weigh up the exact ratio between quality and quantity which you should aim for. For example, if your domain authority is 40, one backlink from a site with a DA of 80 will have considerably more impact than hundreds of low DA links.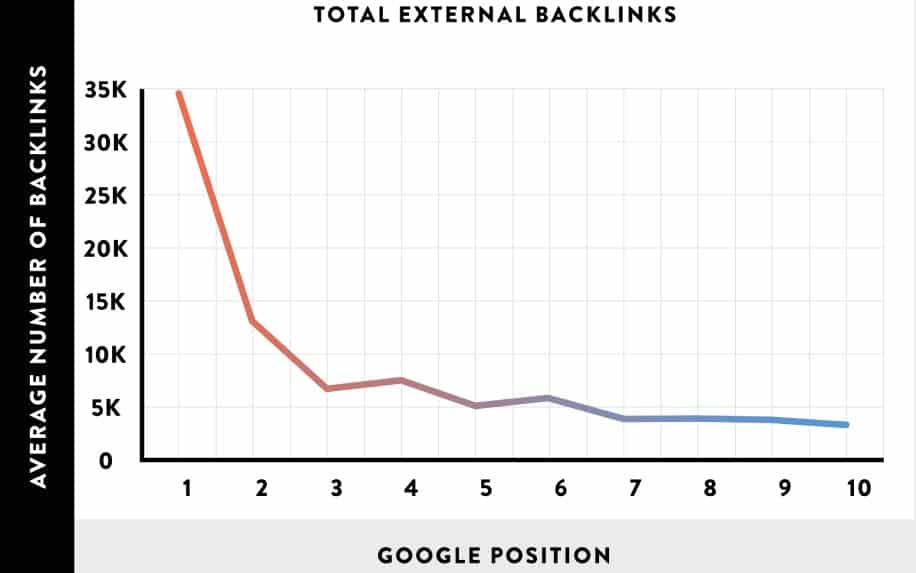 Webspam
Unfortunately, how you secure backlinks also plays a role in the impact they'll have. The major innovation here was penalising what's known as webspam. In short, this is any content which exists only to host backlinks.
Webspam comes in a number of forms, such as:
Private blog networks,
Link farms,
Spam forum posts,
Spam comments on authoritative blogs,
Certain paid directories and listing sites,
Any content with a low relevance to your site,
Social media spam.
Essentially, these are all of the places where you can purchase backlinks en-masse.
Purchasing Backlinks
As should be pretty clear, one of the goals of the Google Penguin update was to make purchasing backlinks unviable. The question remains as to whether or not this has been effective.
Certainly, the above sources of paid links are no longer worth your while.
However, some sites still sell backlinks in different forms. Typically, this involves paying to publish original content on external sites. This is still typically not a cost effective strategy for building backlinks under Google Penguin.
With that in mind, let's take a look at the best white hat strategies for improving your domain authority.
How to Rank Under Google Penguin
We already know that you can't manipulate the Google algorithm anymore, or leverage dodgy backlinks. In practice, to build your traffic through backlinks under Penguin, there are two things to prioritise:
Securing quality backlinks,
Ensuring that your site doesn't have backlinks which harm your SEO.
Let's take a look at how this works.
Conducting a Backlink Audit
As part of any SEO audit, it's important to analyse your existing backlinks. There are a number of ways to do this, including by manually exporting and analysing your backlinks from Google Webmaster Tools.
Even better, SEO tools like Semrush can be used to do the bulk of this work for you.
Your goal here is to identify any backlinks which are going to do more harm than good. Look out for:
Spammy sites,
Private blog networks,
Irrelevant links,
Links from inappropriate sites,
Links with a high toxicity score in Semrush,
Low domain authorities.
Once you have identified which backlinks you'd like to get rid of, you have two options:
Requesting removal,
Disavowal.
Let's take a look at each in turn.
Link Removal
Your first port of call when you find a link you'd like to remove is to contact the site's owner. This can be difficult, but it's still worth the effort. Really, there are two challenges:
Figuring out who to contact,
Convincing them to actually bother removing the link to your site.
Most of the time, you should be able to find a generic info@ email address for just about any site. Whether or not this will actually get you to the right person is another question. Your best bet is to use LinkedIn to try and find the person who's actually responsible for content.
If they're reasonable and not completely swamped, then hopefully they'll action your request. You might even choose to reach out to a few different people with access to the site, to maximise your chances of success.
Link Disavowal
If you're not successful with your removal request, the next step is to disavow any backlinks you want rid of. You shouldn't do this until you've tried to have the links removed, as it is unlikely to be as effective.
In fact, there's contention among SEO pros as to whether or not this actually does anything. Some people report spikes in traffic when toxic domains are disavowed. Others simply think it signals to Google that everything is above board with your backlink profile.
It's a simple process though, so it's worth doing in any case.
You should also be cautious to only disavow links which you are sure are toxic. Disavowing backlinks which are actually useful will harm your SEO.
Head to Google Webmaster tools and upload a .txt file of all of the links you'd like to disavow.
You might choose to do this at regular intervals, just to keep your backlink profile spotless.
How to Score Quality Backlinks
Finally, in order to rank under the Google Penguin update, you'll need to know how to score quality backlinks. The key indicators of quality under Penguin are:
Domain authority,
Page relevance,
Anchor text.
Since backlinks have become more important for SEO, securing them has also become more competitive. As a minimum, you should enter your website onto relevant, high authority business listing sites.
Beyond this, the most effective way to improve your backlink profile is through guest posting. This means reaching out to high authority players in your niche, and creating original content for their blogs, which include a link back to your content.
Alternatively, you might consider content syndication. However, this is often a risky strategy, and under Penguin you might even harm your rankings if you do it incorrectly. As with any SEO strategy, if you're unsure of what to do, it's best to engage a digital agency.