What are SEO keywords? And why is it important to write using keywords? Well, making sure search engines can link your page to the search query you want to rank for is achieved through the right use of keywords on a page. An essential for your business!

What is SEO?
To further understand what SEO keywords are and explore their means of usage, first, we need to be familiar with the meaning of SEO.
Search Engine Optimisation or SEO is almost self-explanatory. It is the process of effectively increasing the traffic of a web page in "organic" search engine results. To that end, prime search engines like Google and Bing have web content ranked and shown based on what they consider optimal search results for a specific user's query.
Read more on SEO here.
What is a Keyword?
When looking at a web page, what is the phrase or word that best describes the content? What is the main topic that a web page is addressing?
Your answer to these questions is known as the keyword.
A keyword, in the SEO context, is the search phrase that people enter into search engines which in turn ranks web pages to appear in search results. In other words, a keyword is the main word or phrase used in a certain web page, as seen by the search engine. And the same one that researchers want to view in their search results.
Types of SEO Keywords
Since content writers can integrate multiple SEO keywords into their content, they should be able to choose the ones that accurately define their page's content. After all, these SEO keywords chosen by the content creators are going to be the essence of the page.
That said, there are two types of keywords to consider when writing:ol>
Primary SEO Keywords: the ones users type into search engines and rank your web page to appear in organic search results.
Secondary SEO Keywords: those relevant thematic words repeated throughout your content. So, if your primary keyword is "what is a keyword" then, maybe a relevant keyword could be "what are keywords" or "meaning of a keyword".
Why Use SEO Keywords?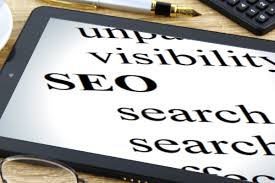 This is yet another vital question to address after "what is a keyword?"
Using SEO keywords will funnel a range of search results, which in turn helps users to spot their needs and interests without having to navigate to other irrelevant web pages.Still, many businesses struggle when it comes to writing engaging, SEO friendly content through using effective keyword strategies.
When it comes to writing with keywords, it can be tricky because it requires the writer to match between what the user is searching for and what he/she is trying to deliver.
Therefore, the writer must bear in mind that he/she should employ the keyword to have an identical wording to that which users type in their search box. This consistency in writing content is what ranks high quality pages in organic search results. Consequently, this attracts more traffic to the website.
In brief, you should be aware of your audience, the content they need, and the language they use to seek that content. You can accomplish just that by regularly conducting a keyword search using several tools like Keyword Explorer, for instance.
How to Use SEO Keywords?
Listed below are some points you need to be acquainted with when incorporating SEO keywords in your web page:
Natural Context
It's of substantial importance that the content within your web page be naturally written. Your content matters just as much as the density of your keyword.
Why is natural language important?
Search engines seek natural language; not only to serve users' need, but also to rank the pages. So, if your keyword is: "what is a keyword," a sentence such as: "What is a keyword, and why is a keyword important in writing?" smoothly integrates the keyword into natural text.
On the other hand, listing singular key phrases randomly through out your piece won't rank your page. On the contrary, it will lower your page's ratings down to zero and mark it as spam. Moreover, search engines are directed to check and scan for natural phrases within a web page.
Title
Although a keyword in the title doesn't count in your keyword density, it must always be found in your title. In all cases, a title is the first thing users read.
See Also: What Is an SEO Title?
Introduction
Your keyword should also be found in your web page's first paragraph to set your content's course as early up as possible.
Permalink
A permalink is that full hyperlink you see and use to navigate to any web page. Hence, it needs to contain your keyword for users to know the main topic and/or idea of your content.
Meta Description
It is that summarised description of your content found in search results under your title. Search engines display a snippet of your page when it matches the users' search phrase. And so, your meta-description must be attractive to grab the researcher's attention, and drives them to click on your website. Therefore, it needs to always contain the right keyword/s.
Headings
It's important that at least one of your headings contains your keyword. Your headings and subheadings should also include secondary SEO keywords.
Density
<Finally, your web page needs to provide a sufficient word count of your primary keyword, 1% to be considered optimal density.
Summary: 
You now know that the right keyword phrase plays a crucial role in SEO. You should  naturally formulate and distribute SEO keywords throughout your page. You should also know make sure your keyword phrase appear in your title, introduction, headings, permalink and meta-description.
Now that you have a basic understanding of what a keyword is, your next essential step will be a keyword search.
Good luck!
SEE ALSO: Gray Hat SEO, Meta Keywords, Negative Keywords, Keyword Analysis, SEO Glossary