Most people don't type in URLs anymore. They generally use search engines when they want to navigate a site. Because of this, there is more competition for search engine places than ever. As such, it's vital to have a good understanding of copywriting for SEO.
Organic search remains the most cost-effective way to drive organic traffic to your site.
In fact, if you know what you're doing, it's possible to gain millions of visitors every month without spending a penny on acquisition.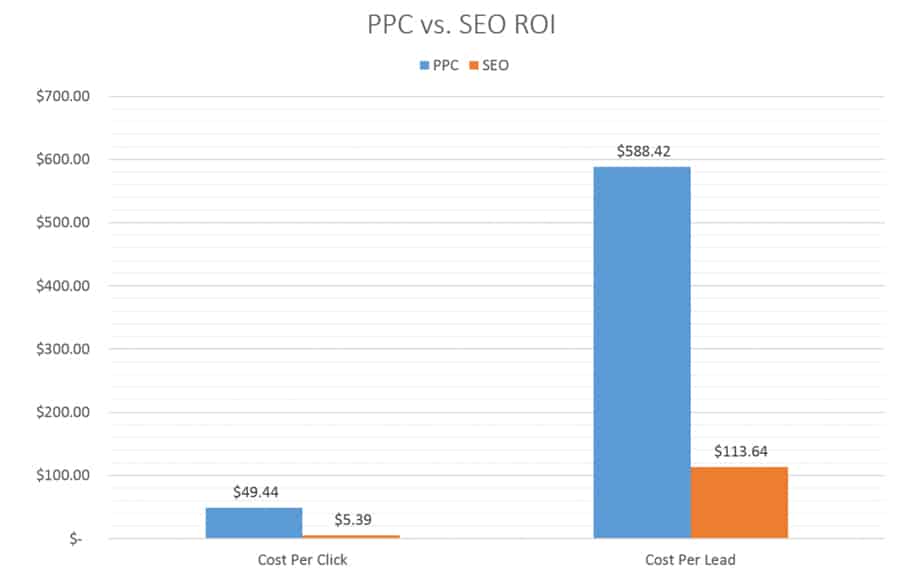 With that in mind, here's everything you need to know about writing for search engines.
SEE ALSO: Get to Know SEO: A SEO Glossary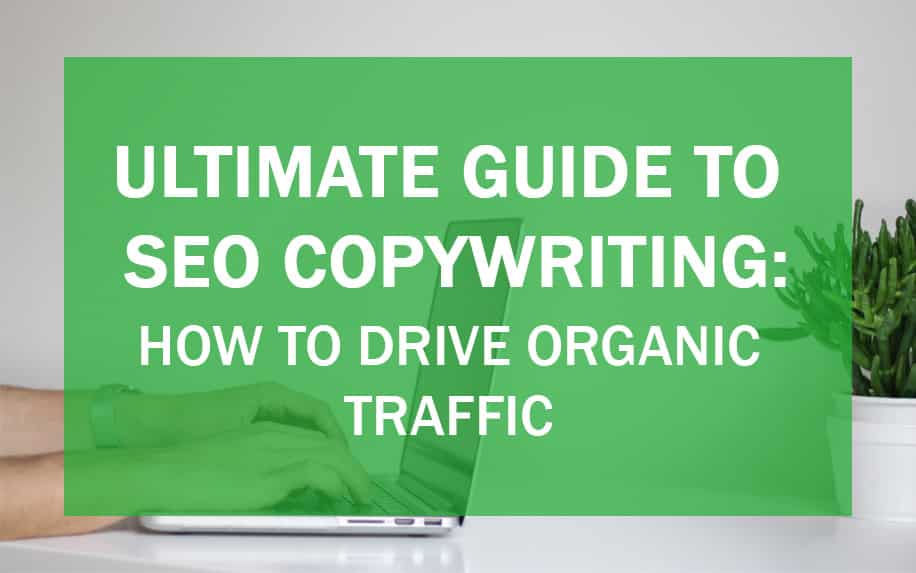 A lot of copywriters don't have a good grasp of what SEO actually means. This applies to general writers. The situation is even worse for amateur writers who are trying to create content for their sites.
SEO copywriting is about getting as much organic traffic from search engines as possible.
The key here is matching your copy to what search engine users want. There are a lot of myths and misconceptions about writing for SEO. The worst offender is the idea that SEO writing is all about squeezing in as many keywords as possible.
Forget about this completely.
Instead, the best approach to writing for search engines is to focus on users. Search engine algorithms are a lot more sophisticated than you think. The Google crawlers don't just fly around counting keywords.
Instead, the search engine business model is about helping users find the information they're looking for. As such, copywriters should always think about users first and algorithms second.
Of course, you can do plenty of things to make your site more SEO friendly. 
However, these should be done where possible before you think about copywriting. Essentially, SEO copywriting has 4 steps:
Preparatory actions,
Keyword research,
Writing,
Ongoing optimisation.
If you were building a site from scratch, you'd do these in order. Things are a little messier for an existing site, but this is still the basic framework.
Let's look at each in turn.
SEO Copywriting – Preparing your Site
Before you ever put pen to paper, you want to ensure that your site has strong SEO foundations. You need to have some fundamentals in place; otherwise, your content will never rank.
You can write the best copy in the world, but you're wasting your time if your site isn't in order.
Depending on the issue, and your own knowledge, you may be able to fix these yourself. Otherwise, you might need to call in the tech nerds.
Your first step is to carry out a site audit to identify issues relating to:
Page speed – Google privileges sites which load faster. This is because it's better for indexing crawlers and end-users when a site loads quickly. If you have slow load speeds across your site, your content is unlikely to rank.
Security – Insecure sites are also penalised. Your site should follow basic security standards, such as HTTPS if you want to perform well on search engines.
Site maps – Sitemaps make it easier for search engines to assess the content and structure of your site. It's important to keep these up to date.
Mobile performance – More and more searches are conducted on mobile devices. If your site doesn't work properly for mobile users, you're likely to underperform on mobile searches.
User experience – SEO is highly impacted by user experience. For example, off-putting design elements will lead to high exit rates from pages on your site. This signals to Google that your site doesn't provide users with the content they want, so you'll perform badly.
Once you have fixed any relevant issues, it's time to start thinking about what searches your content should target. This requires keyword research.
Keyword Research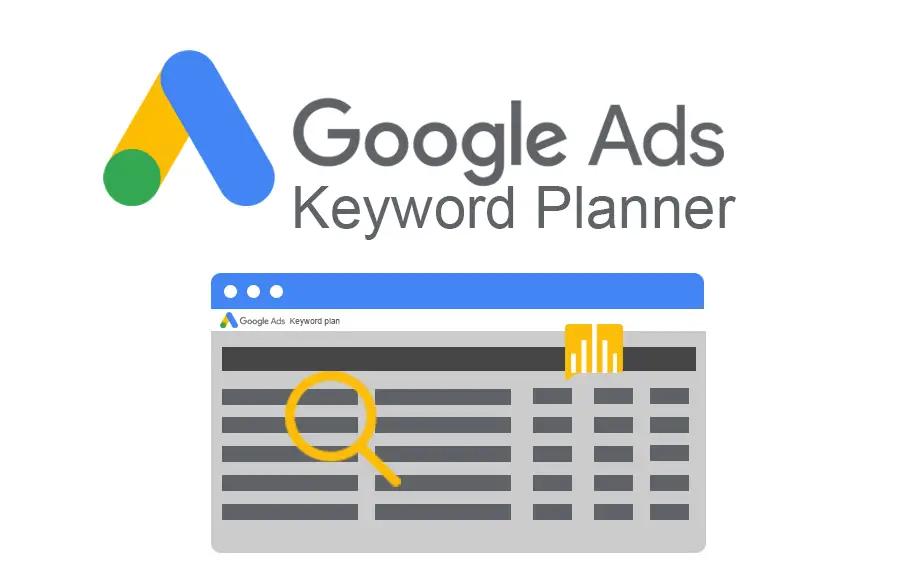 Keyword research forms the basis of your copywriting. Essentially, this is the process of figuring out what language people actually search for when they're googling a particular topic.
Let's start with the basics.
What is a Keyword?
In the SEO context, a keyword is a phrase or query that people enter into search engines. Different websites then compete to rank for the keywords that most people are searching for.
In other words, a keyword is the main word or phrase used on a certain web page, as seen by the search engine. 
Types of SEO Keywords
Since content writers can integrate multiple SEO keywords into their content, they should be able to choose the ones that accurately define their page's content. After all, these SEO keywords chosen by the content creators will be the page's essence.
That said, there are two types of keywords to consider when writing:
Primary SEO Keywords: the one's users type into search engines and rank your web page to appear in organic search results. This should be the search term with the highest volume for whatever topic you want to write about.
Secondary SEO Keywords: these are relevant thematic words repeated throughout your content. So, if your primary keyword is "what is a keyword" then maybe a relevant keyword could be "what are keywords" or "meaning of a keyword".
Once you've decided on your primary and secondary keywords, your goal is to figure out what users who search for these are hoping to achieve. This is called search intent.
Search Intent for Copywriters
This is a critical element of SEO copywriting that many people ignore. This is an easy mistake since sometimes search intent is pretty obvious. 
For example, if someone searches for 'what is a keyword?', the information they're looking for is pretty much self-evident.
This isn't always the case. Say you're one of the millions of people who searches for coffee every single day. It's possible that you're a space alien who wants to find out what this brown water is and why everyone loves it so much.
Or it's possible that you're trying to find your nearest Starbucks.
For SEO Copywriting, it's important to understand the four types of search intent and how you can spot them. You can do this by looking at what's already working for a search term. Here's what you're working with:
Transactional searches – This is when a user wants to buy a particular product.
Informational searches – This is when a user is looking for a specific piece of information.
Navigational searches – This is when a user wants to reach a specific website.
Commercial investigation searches – This is when a user wants to compare or research different products or services.
Understanding the Basics of SEO Copywriting
Now that you've got your site working properly and have figured out your keyword targets, you can start creating content.
Let's look at what makes good SEO copywriting.
How to Create Reader-Friendly Content for SEO
Many writers have trouble with nailing the right style for SEO. One of the problems is that writers tend to like big words. It's their whole thing.
This is fine if you're writing a novel. However, it's a problem when you consider that most people using search engines aren't as literate as professional writers. Neither are search engine crawlers. Not yet, anyway.
If your writing style is too complex, two things happen which hurt your SEO:
The search engine won't know what you're talking about,
Users who aren't good readers won't stay on your site, reducing your average time on page.
As such, it's important to keep things simple. Never use a big word when a small one will do, and keep sentences as short as you can. Also, cast your eye over how this article is structured. Notice that paragraphs are usually 2-3 lines long.
Then you have some one-line paragraphs thrown in to break things up.
Together, all of these things make an article easy to read. You can use a free readability tool like Hemmingway Editor to help you build good SEO writing habits.
SEO Copywriting Elements and Terminology
This is another part of writing for SEO which confuses many people. A lot of SEO writing is related to copy outside the actual body of the page. Generally, specialist SEO copywriters have a working knowledge of HTML.
However, if you don't, there's no need to worry. Here are the HTML elements you need to know about and how they relate to writing for SEO:
Titles – The title is the name of a page, as it is displayed in search engine results pages. This should describe the page's content in an engaging way while also containing the primary keyword.
Body – This is the content of the page itself.
Meta Description – This is a short description of the page which appears below the title in results pages. It has an indirect effect on SEO, as it is often what entices users to click on a link. However, it needs to be an accurate reflection of the article in order to keep the average time-on-page high.
Alt Text – This is a piece of metadata which was originally used to replace images for users with poor eyesight or slow internet connections. Today it also has an important SEO function. All images on a page should have unique alt texts, which use a mixture of primary and secondary keywords to describe the image.
H1s – This is the primary heading of a page. It should contain target keywords without exactly matching the title.
H2/3/4 etc – These are additional subheadings. They should be used every 200-300 words to break up the body copy. They should also contain a mixture of primary and secondary keywords.
Slug – This is what appears after your domain address in the URL of an article. Generally, it's best for the slug to simply be the primary keyword focus for the page.
Keyword Placement for SEO
Writing content is more than putting words on paper. A good content writer can paint pictures with words to help people visualize the topic.
A good SEO copywriter can successfully fold keywords into their writing in a way that is natural to the individual reader.
Keyword frequency has changed over the years. In the old days, writers needed to bludgeon Google over the head with a keyword to ensure that it was noticed. That is no longer true. Search engines have become much more sophisticated and can glean keywords from context more readily. 
In fact, you can use a variety of similar words and phrases as alternates when writing content. This method offers a rich selection of keywords for Google to match from the same content.
However, "keyword stuffing" or a high percentage of keywords used in a post is a way to get penalised.
If you want to include several keywords, your content needs to be long enough to include them naturally. The best bet is to provide the information that people want before worrying too much about adding keywords to your content.
SEO for Copywriters: Ongoing Optimisation
After you've published your new content, that's it, right? Time to sit back and watch the organic traffic roll in.
Hopefully. Probably not, though. With SEO writing, you don't want to get complacent.
In reality, you should make a constant effort to improve the ranking of your content. Much of this comes down to links.
Internal Linking
Internal links move users from one part of your site to another. In terms of SEO, this achieves a number of things, including:
Increasing your average time on site,
Reducing the exit rate of individual pages,
Passing page authority from high-ranking pages to less well-optimised ones,
Making it easier for search engines to index your site.
Internal linking is very simple.
Essentially, you want to add at least 3-4 internal links to each article you publish. These should be spread throughout the middle ⅓ of your body. Placing them too soon into an article will lead to high exit rates.
Placing links at the end of an article will distract users from your calls to action.
It's also crucial that the anchor text of internal links reflects the keyword focus of the target page. Read more of our related content on SEO copywriting and how to craft amazing SEO copy that will rank in search engines and generate sales:
Backlinks: Relevance and Authority
You should also seek out links from other sites to improve your SEO on an ongoing basis. These are called backlinks. These can be created by approaching content managers and asking them to exchange links or by creating guest blogs on other sites.
It's vital that you never try to buy backlinks, as these will hurt your chances of ranking and may even get your site blacklisted.
Here's how you can audit your backlinks.
There are two things to keep in mind when deciding whether or not a backlink is worthwhile:
Domain Authority – This is a score out of 100 based on how credible the search engine determines a site to be. Backlinks from high-authority sites will improve your ranking potential by increasing the DA of your site.
Relevance – Backlinks from unrelated sites will likely get your site flagged for eliciting backlinking techniques, hurting your ranking potential.
If you are seeking expert or agency SEO copywriting, content writing services, digital strategy or digital training on how to write amazing copy for a website, do reach out to our team for a proposal on how we can help.