Knowledge and understanding are two of the most important cornerstones of any business's customer service team. Nevertheless, in an ever-expanding company, keeping track of changes, including products, services and processes, can be difficult, especially when information is stored in separate places. A hard job for employees and even more frustrating for customers.
A knowledge base is an excellent solution for consolidating this information in one place, resulting in a more efficient customer service operation that can also quickly provide answers to customers' frequently asked questions on a self-service basis. Digital adoption (via the creation of a knowledge base) can assist you in redefining how you communicate with customers in the digital age. If you get that right, you can expect positive changes.
Here's all you need to know about adding a knowledge base to your business.
What is a knowledge base?
A knowledge base is a database or library used to store, collect, organise and share easily information about your business. Most commonly, a knowledge base is used externally as a way for customers to find a whole range of information such as troubleshooting guides or FAQs themselves but it's also an incredibly useful tool for customer service team members to quickly answer queries or point people in the right direction.
You can also create an internal knowledge base. Here your employees can find helpful information about benefits, company holidays, policies, and more. Either way, collective knowledge is a very valuable asset in any business.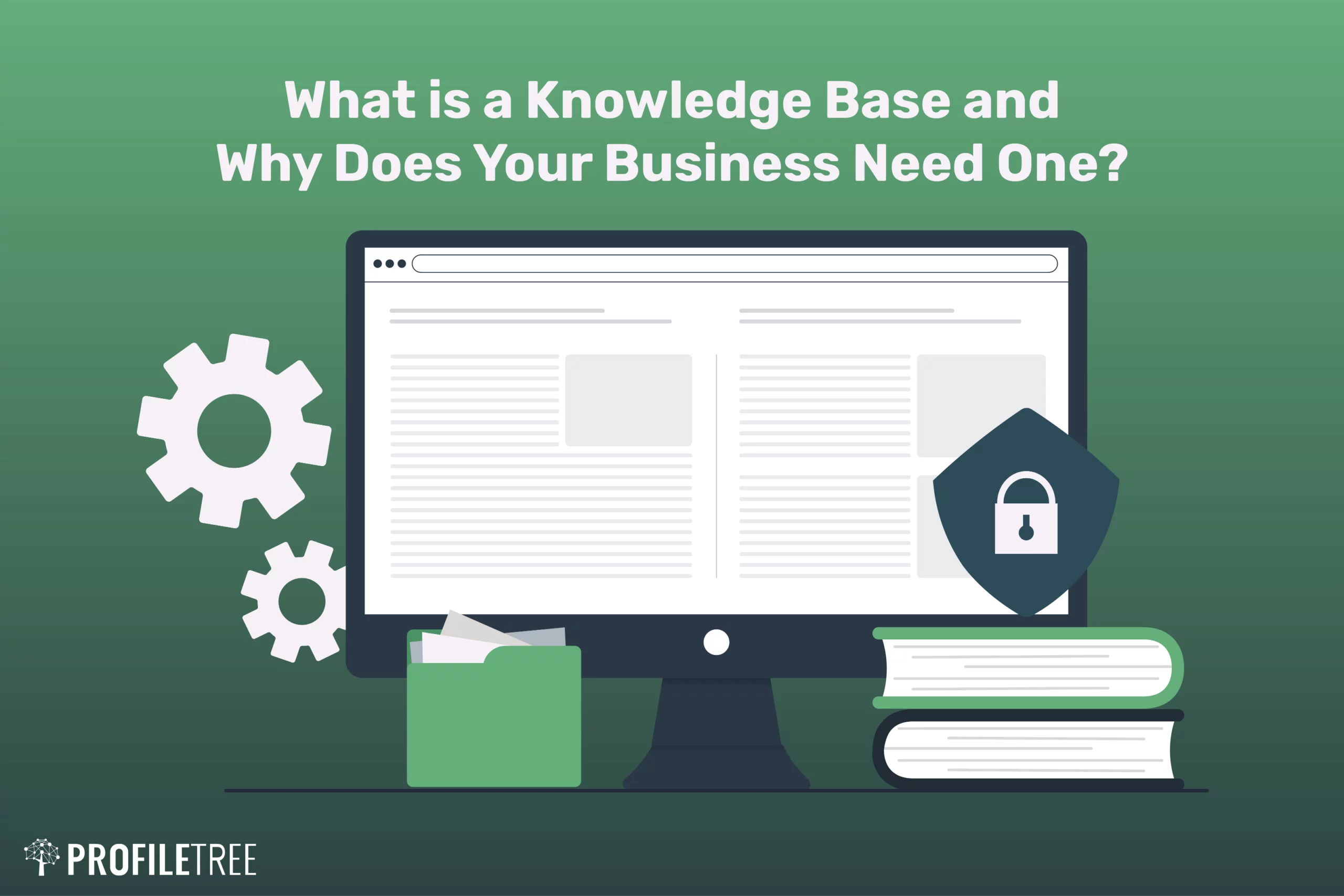 How do knowledge base tools work?
When a consumer goes to your website with a query in mind they are seeking answers and often a basic FAQ page just doesn't cut it. Similarly, if customer service teams on live chat don't know where to find particular information then long wait times and poor solutions are going to leave people unsatisfied.

An external knowledge base aims to resolve these problems. Customers and prospects will find a clickable 'help' page on your website that consists of different topics, guides, manuals and questions. Employees also have access to all of this information via the backend and AI solutions such as chatbots can provide answers and relevant knowledge base links when teams aren't available such as out of hours (WordStream has a great chatbot roundup).

Quite simply, the idea is that users can search for particular topics in your centralised knowledge base for a quick answer or receive better solutions from customer service teams. With a solid foundation in place, you can then build out your content in line with business changes as well as the commonly asked questions your customer service teams receive.
The same can be said for internal knowledge bases too. Instead of digging through old emails, shared folders, and docs employees can easily find what they're looking for in just a few clicks.

What kind of data is included in a knowledge base?
The purpose of a knowledge base is to share valuable information with customers, prospects or employees but the type of data you should include depends on your purpose for creating one.

What is included in an external knowledge base?
External bases commonly include:
Answers to FAQs
Troubleshooting guides
Returns & refund information
Product or service articles
Technical support
Articles are particularly great for providing valuable information to your base. Using knowledge-based software from a provider such as Crisp will make it easier to produce content of this type, allowing you to customise it easily and link it to specific categories for better context. Once you get the foundation in place, guides and articles can be added as you go. Plus, if you want to make your content even better, external copywriters can polish up your content so they're easier for users to digest.
What is included in an internal knowledge base?
Internal knowledge base often includes:
General company information
Employee handbooks
Knowledge of different business departments
HR policies
Onboarding processes
Although internal company information such as policies and benefits should be easily accessible by all employees, it's very easy for it to get buried in your company-wide drive. Employees shouldn't have to ask every time they want a quick answer. An internal knowledge base frees up time and can create a better environment that feels more open and trusting.
What are the benefits of having a knowledge base system?
The benefits of integrating a knowledge base externally or internally are vast. Not only can it foster better relationships with your employees but fast and efficient customer service will have a positive impact on how customers and prospects view your company as a whole.
What are the customer service benefits?
It allows more time for detailed queries: Often, customer service teams spend a lot of their time answering the same questions which can add up to a lot of hours and take away from more complex questions. With a knowledge base, teams can share links to relevant guides, FAQs, and more giving them additional time to support trickier questions.
It improves satisfaction rates: An easy to use knowledge base can directly lead to improved customer satisfaction. By providing a centralised place where users can easily find information without submitting help tickets, their problem or query is resolved quickly and they aren't left feeling frustrated. Plus, interactions with customer service teams will be more positive as employees have the information they need to resolve issues.
It contributes to the rise in self-service and digital adoption: Did you know that customers like resolving issues on their own? There is an increasing demand for self-service options as the need for knowledge is immediate and (per Zendesk) over 50% of customers think it's important to solve product issues themselves rather than rely on customer service.

What are the internal benefits?
It helps retain work knowledge: Creating a knowledge base is an investable asset for your company as it evolves. It's almost impossible to note all policies, skills, and processes from memory alone and if only one person has this knowledge and then decides to leave, there are going to be major gaps in what people know. Alternatively, a knowledge base keeps track of all the changes and new developments for so they can avoid wasting time and be more productive.
It improves transparency throughout your company: Sometimes, it can feel like there's secrecy around company-related information, so asking even simple questions may be awkward. Using knowledge base software internally will ensure everyone has access to the same information so employees don't have to go through their manager or HR department to find what they need. Transparency shows employees that they are valued and trusted.
Can you integrate a knowledge base with chatbots?
Another great thing about knowledge base software is that it's easily integrated with chatbots. Using AI, they are great tools alongside human customer service teams as they simulate human interactions and can provide support around the clock when employees are not working or working on more complex cases.
Together, a knowledge base software and chatbot system can reduce the number of customer queries in a queue. The chatbot will quickly pull information from the knowledge base based on their interactions with the user and comb through relevant information such as articles or FAQs to provide a solution.

When integrated with a knowledge base the chatbot can comb through the articles and determine the closest response that will solve the user's question. Chatbots are continuously learning so the more they interact the more they improve and their data can be used to grow your knowledge base even more!
Whether you choose to build an internal knowledge base, external knowledge base or both, the benefits for your company are well worth the investment. Make a smart move into digital adoption today and improve experiences for your customers and employees.