The phrase 'content is king' was written by Bill Gates in an essay in 1996 and, arguably, the most important content for web conversions is written content. Copywriting is what sells products or encourages visitors to websites to take action. Copyrights have the innate ability to reach prospective customers through blogs, advertisements, email campaigns, billboards, and other means but what is copywriting?
Copywriting is what pulls design, SEO, and content marketing together to complete a digital marketing strategy. It gives all aspects of this strategy meaning and engages readers, leading prospects to conversions. Understanding the importance of copywriting can be transformative for your business by pushing customers through the sales funnel.
Defining Copywriting
Amalgamating art and science, copywriting is how you sell your product or service. This process includes writing effective and relevant sales material that can be used for marketing purposes. It motivates prospective clients to take action on a website by clicking links or buttons, purchasing a product or service, or even signing up for newsletters.
Materials can be online or in print, and can also vary depending on the industry it is being created for. Some of these materials can be scripts for video or radio, promotions for different businesses, letters, emails, web copy content, and landing pages.
Things that make you want to buy something or use a service are referred to as persuasive copywriting. These can include content like product descriptions, reviews, commercials, and even scripts for commercials.
What Copywriters Do
Copywriters are professional writers who write persuasively for marketing or advertising efforts. Their writing or copy is used in promotional materials or on web pages – all to engage visitors to interact with a business or organisation. When you need compelling content, consider writers for hiring who specialize in creating persuasive and engaging copy. 
A highly sought-after skill, copywriters can transform how a business is perceived and drive leads into conversions for businesses. Investing in a copywriter is a guaranteed way to increase engagement with your brand or business and drive sales through the use of informed content that is written specifically for your requirements. 
Copywriters are becoming increasingly skilled in the different elements of digital marketing. They do a variety of tasks like:
Research
Writing
Editing
Proofreading
Sourcing imagery
Optimising content for publication
Managing copy projects
Helping to plan a copy strategy for campaigns
Implementing copy in campaigns
Copywriters can be used to write social media copy, implement SEO strategies within the content, and write content to accompany videos on different platforms.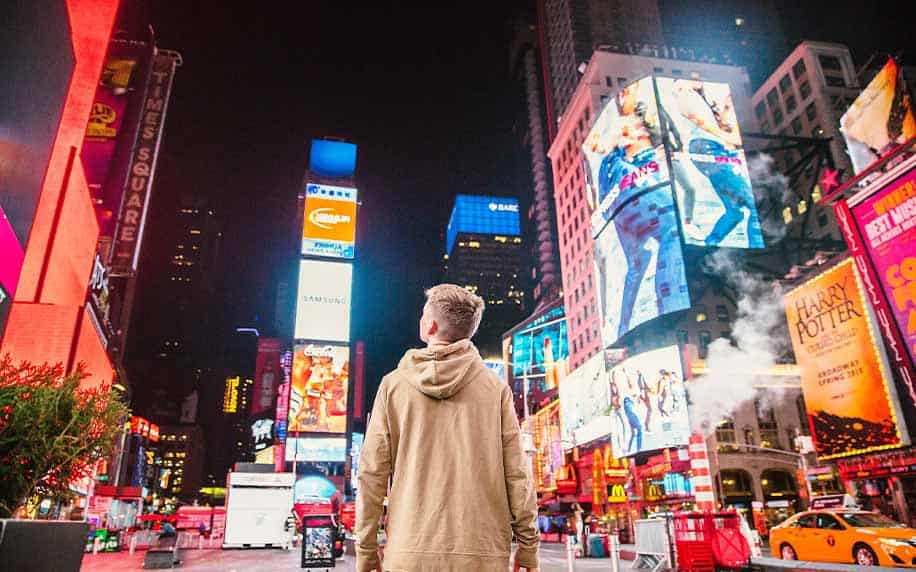 How to Use a Copywriter in Your Business
Businesses that utilise copywriters find their advertising and marketing more engaging and highly effective. Copywriting takes a business or brand's agenda and creates highly targeted content towards an audience that the business wants to reach.
Whether a business is promoting a product or service, copywriting subtly sells to those who are looking at their marketing or advertising materials. Copywriters become the voice for your business which makes it important to have a tone of voice that you want to be portrayed for your audience.
Using this tone of voice, copywriters can follow brand guidelines to help customers become aware of your brand or business, and develop loyalty to it. This can be utilised in your web copy, your blog posts, white papers, and your social media.
Sharing your messages with potential customers is easier with copywriters. They understand how to reach audiences using their craft and can help grow your organisation.
The Differences Between Content Writing and Copywriting
Clearly, content writing and copywriting are writing forms but they do have differences. Copywriting refers to the specific writing of informational or editorial content for marketing materials.
Content writing refers to the writing of editorial and informational pages on websites. This could be a variety of materials from blog posts, articles, or even product pages. While distinct from it, content writing is another form of copywriting as they are both trying to be persuasive to the reader.
All webpages will have some call to action that forms the persuasive copy for a reader or prospect – we don't want them to leave the site. Content writing subtly engages the reader to stay on the site, giving them reams of information to glean from and encouraging them to discover more on the site in question. This is done through links to other resources on the site.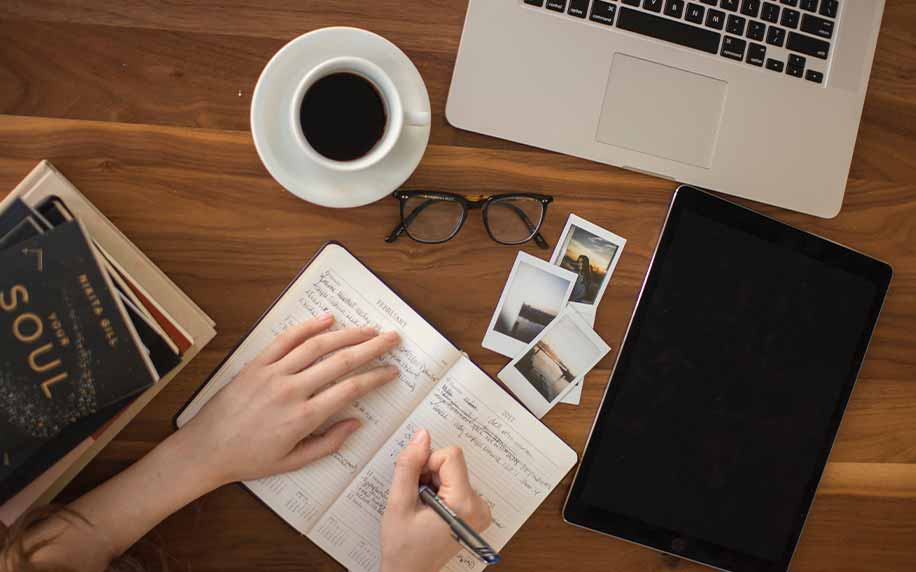 The Different Types of Copywriting
Copywriting isn't simply slinging words together and making them fit with the direction in which you want them to go. Copywriting encompasses a wide range of styles and formats that can be utilised for different purposes.
Web Content
Present on our websites and what keeps us on them, web content is designed to inform and engage audiences, with the ultimate goal of converting a prospective customer. Web content comes in many forms like:
Social Media copy
Articles
Web content is a hybrid of sales, technical, creative writing, and SEO – a complex combination. It is designed to tell a story through a brand's service, offering, or product, building a relationship with the target audience.
Developing interesting and useful content is critical here to engage with a potential audience who could be searching for answers – that they may find in your products. Rather than the traditional form of advertising where they are bombarded with promotional material, web content gives readers the opportunity to be informed and even share the knowledge they have gleaned from your site on their own social platforms.
Web content could be something like articles and how-to guides, infographics, video, and tutorials. You are delivering content to your audience that is easily digestible and informative. This demonstrates authority, creating credibility and trust in your site, bringing your audience back for more every time.
Technical Copy
Technical copywriting has the intention of promoting a company or brand using findings and a written display of data of their service or product. It is written through:
White papers
In-depth guides
They are a great way of demonstrating expertise in a particular subject and demonstrate a company's authority in its industry as they take a lot of research to develop. It is used to explain in great detail, using valuable insights, why an end user should engage with the brand or company the writing is for.
This type of writing is well structured with an argument laid out to follow that is comprehensive but digestible for the reader. They are usually commissioned by organisations who want to create guides for specialist products or who want to make their research widely accessible.
Creative Copy
Arguably the most popular form of copywriting or at least what we understand most, creative copywriting is used in:
Commercials
Jingles
Advertising
This type of copywriting is what we see on television, on billboards, hear on the radio, or read in papers. Despite seeming like not a lot, creative copywriting demands understanding buyer personas and developing brilliant slogans and taglines which are relevant to every audience.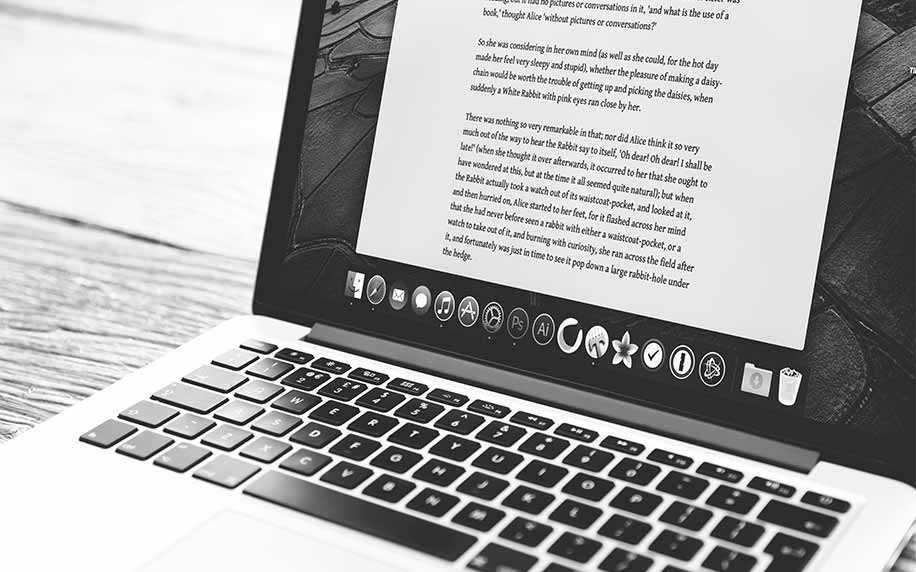 Sales Copy
Perhaps the most obvious kind of copywriting, sales copy makes up the bulk of information on the web. It includes:
Text on adverts
Advertorials online or in magazines
Product descriptions and category descriptions
Copywriters producing sales content need to be able to showcase a range of skills. These include an ability to tap into an audience's subconscious, understanding what will appeal to them, and to write creatively and persuasively. However, it also requires the ability to synthesise a lot of information into a handy and easy-to-digest package. Sales writers need to research the nitty-gritty details of a subject but only draw out the most important benefits and features. It's also important sales writers have excellent grammar since errors can make a company seem unreliable.
Better Than Success has some excellent advice for success in this field: "you need to master the art of writing sales copy without sounding salesy. The best way to do this is to just tell the truth about your product. What problems does your product or services solve and how does it add value to your target audience?"
SEO Copy
When thinking about an online presence, SEO is at the forefront of everyone's minds. With that in mind, SEO copywriting is critical in climbing SERPs or search engine results pages. SEO copy relies on strategic keywords or search terms and is found in content like:
Web content
Product descriptions
While strategic, SEO copy is creative as it employs strong research skills and presenting informative and engaging content without being dull. It requires the copywriter to engage with the audience by thinking of search terms that will be used around a product or service they are writing for. It means answering questions that this audience has. Coupled with creating content that doesn't seem stuffed with keywords, it is a perfect match of technical and creative copy.
PR Copy
PR is designed to make a business look good. Reliant on communications departments, it is the copy that will represent an organisation and respond to a public query. PR content comes in the form of:
Statements
Press Releases
Press releases can be used to announce something exciting happening to the company or perhaps the release of a new product or service. Statements can be drafted to divert damage control if a business or organisation has suffered from negative publicity.
The purpose of PR content is to remain neutral and balanced while maintaining a positive image of the organisation it is representing. Usually, a journalistic tone is used to deliver both press releases and statements.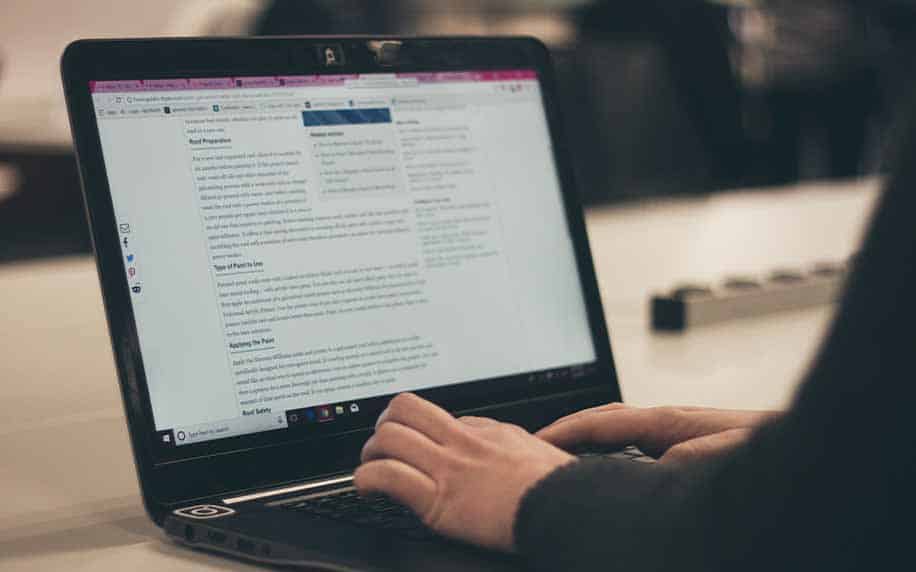 Qualifications to be a Copywriter
Copywriters come from many different backgrounds but there are different elements that allow becoming a copywriting professional much easier. One of those things is education. While having a degree isn't essential, a degree in a subject like journalism or Communications, English, or marketing is considered advantageous.
Degrees give you critical thinking skills and help you learn how to conduct research and even hit deadlines – a necessary part of copywriting. There are plenty of online courses that you can take in copywriting which are directly targeted to those wanting to become copywriters.
Experience is an essential part of copywriting. You won't get work if you can't prove your worth. To do that, it is recommended that you get legitimate experience. This could be in the form of an internship at your local marketing agency or asking a local business if you could write copy for their adverts.
If you aren't able to secure an internship or garner work experience, you can create speculative copy to show your talent. This is where you take a product and attach a tagline and body copy to it – highlighting your creativity. Another way of gaining experience and exposure is creating your own blog and writing in a niche that you enjoy
This can then be used in a portfolio. A portfolio is a grouping of your best work and is usually showcased on a website. This is something that stays with you your whole career and requires plenty of tweaking and adding to as you grow.
If you want to create a portfolio with work you have created, search online for inspiration. There are plenty of portfolios you can glean from and learn what will work best for your work.
They can also be tailored to suit the job you are applying for.
As mentioned before, portfolios are usually found online and that means you need a website or web presence. This will showcase your portfolio and be a method of potential clients getting in touch with you to utilise your services.
Using social media can be a great way of showcasing your talent as well – just ensure you keep it professional. Using Instagram and LinkedIn to reflect on different parts of your craft is a great way to link back to your website.
Copywriting: Necessary for Every Business
Copywriting engages, inspires, and informs. It is an essential part of any marketing strategy and will be what your audience stays focused on. With that in mind, investing in copywriting is crucial for your business development. Through experience and relevant content, you will be able to build a great website or advertising campaign that brings customers to you. Need help with copywriting? Get in touch with ProfileTree today and use their experienced team of copywriting experts.