What is an environmental consultancy? Who better to guide us through the work of an environmental consultant than the Managing Director of a multi-million pound environmental business.
Dr Mark McKinney, of ATG Group, visited the ProfileTree studio to take part in a Business Leaders video interview and pass on some expertise with the aim of helping other companies.
He outlined how ATG Group, who offer services including Japanese Knotweed treatment, remediation of contaminated land, emergency spill response and environmental awareness training, had grown from humble beginnings in 2006.
"It's a small family business which operated out of the garage at the back of the house. We did a lot of environmental consultancy and now it has grown to 31 staff and £5.6m last year in turnover. It's been an interesting journey."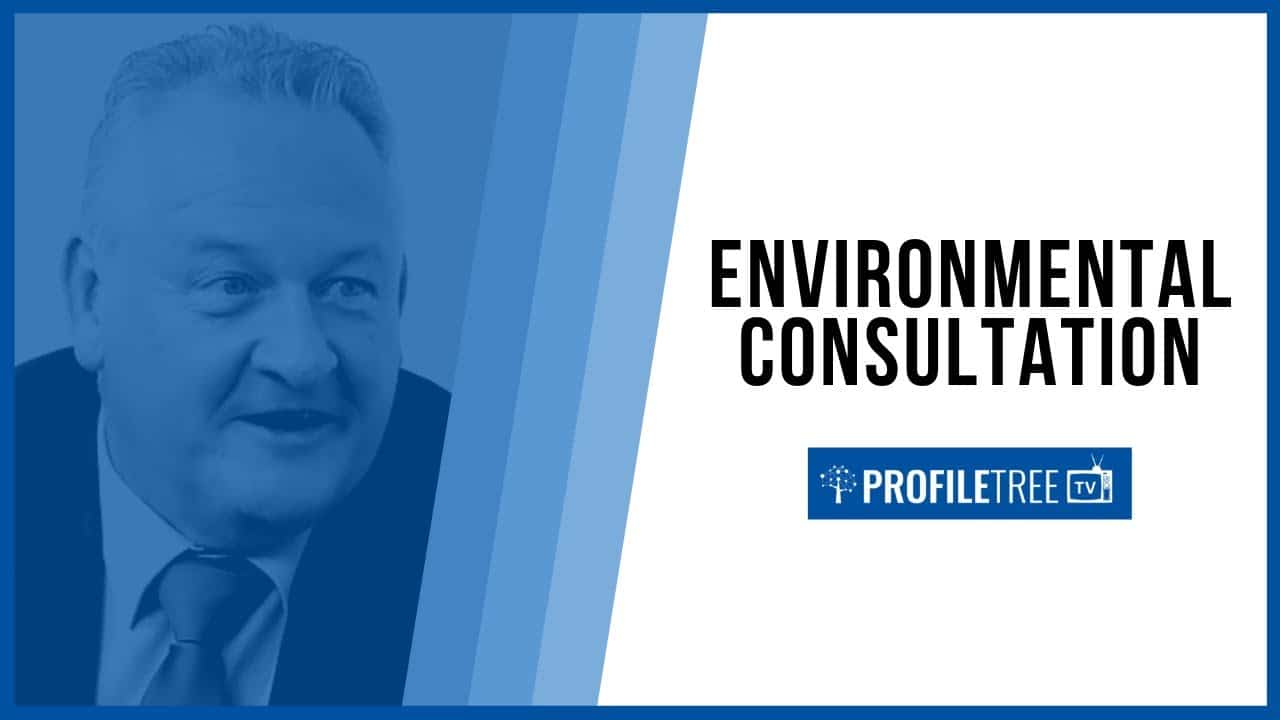 With offices in Coleraine, Lisburn, Edinburgh and Kenya, the business is now looking at expansion opportunities in London and Dublin and is also carrying out work in countries across the world.
He explained that ATG Group's main business is in the remediation of contaminated land and groundwater, giving the examples of two Northern Ireland sports stadium projects.
"That could be anything from a small domestic oil spill, where the oil has leaked from a domestic oil tank or an underground tank, right through to the redevelopment of Windsor Park or Casement Park.
"In Casement, the contamination is in the material that was imported. There's also Japanese Knotweed, which is the invasive plan species that we deal with and eradicate, and there's quite a bit of soil material to be moved.
"In Windsor there was groundwater problems, there was contamination in certain parts of the site where the oil tanks were and then they had to remove parts of the pitch. So about 20,000 tonnes of material came out of Windsor, which all had to go to the correct sites. And then, obviously, there was the groundwater and there was the Japanese Knotweed at Windsor as well."
With the work of ATG Group now a global operation, the company wants to continue to export their technologies and solutions as well as have a positive impact on the environmental.
One way the business does this is through a focus on research and development.
"We've spent £1.4m in the last three years on R&D, and that has been the development of our system which eradicates Japanese Knotweed and our system for the chemical and physical stabilisation of heavily-contaminated sediments and soils.
"This is always for reuse, last year we treated around 300,000 tonnes of material and only 28,000 tonnes went to landfill. So we're getting very high recycling rates."
The ATG Group Managing Director said the company's industry had now become more heavily regulated and welcomed this increased focus on standards.
"Where there's regulation people then have to do things right and where there's a lack of regulation you tend to find things are not done properly.
"There are illegal landfills and illegal waste sites that have occurred over the years in Ireland. Prosecutions are being taken under European laws and our own laws.
"It's very strongly regulated now, and we all want that."
To discover much more about Mark's expertise and the work of ATG Group explore our full video interview.
ATG Group – www.atg-group.co.uk
ProfileTree TV Business Insights:
Two Years to £27 Million | Should Your Business be Concerned about Brexit? | The Business Mindset | Workplace Wellness | What is Company Culture? | Business Broadband NI | How to do Business Internationally? | Do you have a HR Strategy? | What is Innovation? | What is a Business Development Manager? | Importance of HR | Accounting Strategy
Business Types:
What is a Franchise Business? | FitzWilliam Hotel Belfast | Newspaper Marketing Trends | https://profiletree.com/strategic-planning-importance-strategic-development/The 'PROVE IT' Guy | Performance Consultant and Speaker | How to Build Self-Confidence | What is NLP Therapy? | Feel Good Hypnosis
Marketing:
How to use Psychology Marketing? | What is Growth Hacking?
Technology:
Augmented Reality in Education | Why is Technology Important in Business? | Strategic Planning
Waste Management: