This week, as part of our Business Leaders series, we take a look behind the scenes of sports and event hospitality with Ryan Kinnear of Corinthian Sports.
Corinthian Sports specialises in providing high quality, tailored sports and corporate hospitality packages to suit individual and company needs – to ensure every event is impactful and unforgettable.
As Ireland Account Director, Ryan oversees the delivery of these packages for a wide range of clients. To learn more about this lesser known industry, watch our full Business Leaders episode below, or read on for the highlights.
Inside the World of Corporate and Sports Hospitality
During our interview, Ryan explained the fascinating work of his company but also outlined his route to such a unique role.
"At Corinthian Sports we do high quality corporate hospitality for companies. We provide five star events and venues. We have the best food, the best drink and the best celebrity guest speakers."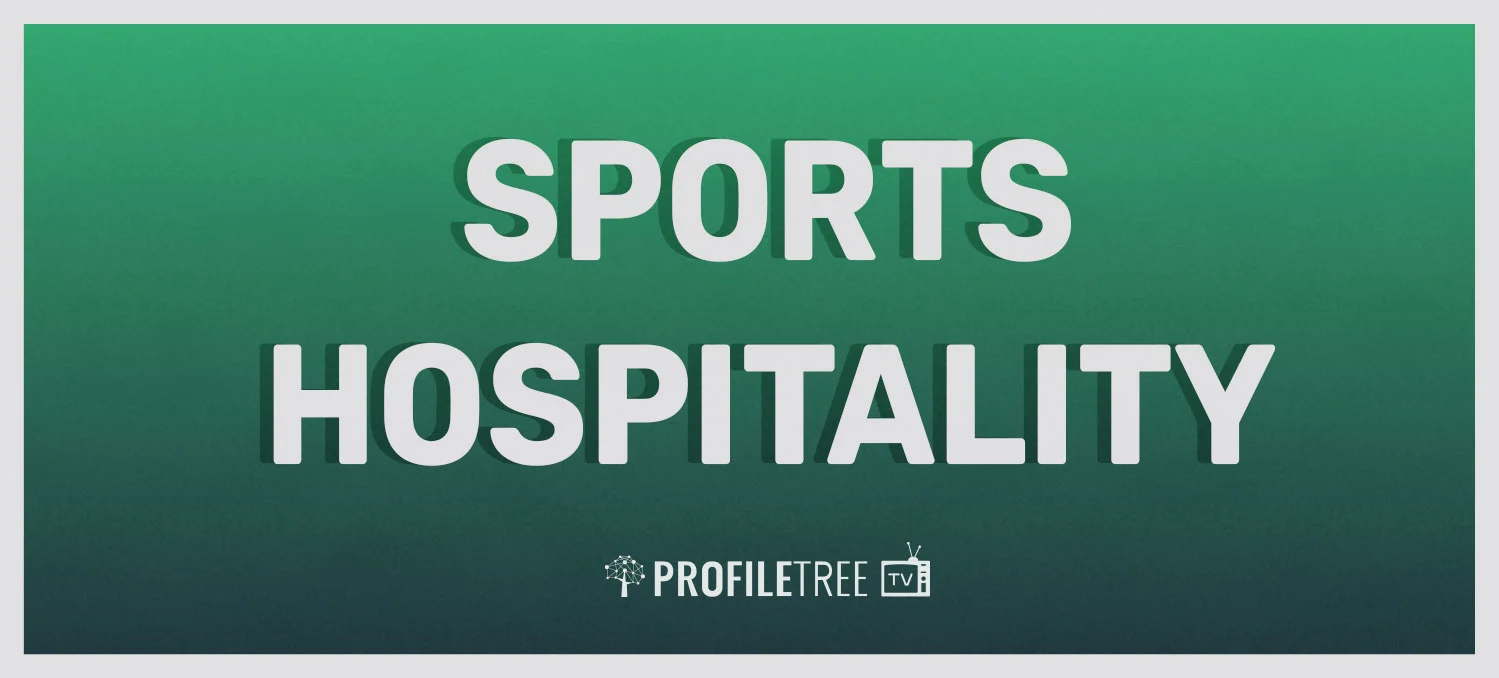 But how did Ryan find his way to Corinthian Sports?
"Growing up in Belfast around the seventies and eighties there wasn't much entertainment, so all we did was play sports. We played football, rugby, karate and even made up our own games. My family is very competitive, my father was a rugby player and managed the Ulster European Cup winning team in 1999. If we weren't playing sports we were watching it."
Without realising it, Ryan's background shaped his entire future.
"I wasn't academically bright at school, but I was a grafter. After school I went to Manchester to do a law degree. I didn't want to be a solicitor, I always wanted to go into sales. I was a sportsman and sales is very like sports. You always want to do your best, there's competition and you have good and bad days."
Ryan was offered the role at Corinthian Sports in March 2018. Upon meeting the directors, who have been in the hospitality industry for 60 years between them, Ryan met who he would call "visionaries of the industry".
"When I went over for the interview, they already knew they were going to be gold partners of The Open 2019, which was the biggest sporting event in Northern Ireland's history."
From this, Ryan knew he was the perfect match for Corinthian Sports.
What Services Do Corinthian Sports Provide?
Ryan explained the range of services available from his company, which can be designed around a range of interests and budgets.
"At Corinthian, we offer five star quality events, and what clients want now more than ever is bespoke and boutique hospitality at these events.
"An example could be: a client of mine might want to go and watch the Ireland rugby game next week, which is a blockbuster event. They could watch it from a box, have the best gourmet food and complimentary drinks."
With these elite services, comes close relationships with big names – and big venues.
"We also have very good relationships with the likes of The O2 and Wembley. So we also do concerts and, believe it or not, one of the best sales days for us in 2018 was the Spice Girls reunion."
Corinthian Sports not only collaborates with other venues – it also provides its own one-of-a-kind experience.
"Our premium product is the Corinthian yacht for watching the Monaco Grand Prix. The yacht is actually positioned yards away from the track. There's also a boat party on Friday nights with champagne on tap and gourmet food."
"Whether it's the thrill of a top sporting event such as Wimbledon, Six Nations, Royal Ascot, Cheltenham Festival, Formula One Racing, International Cricket – or the grandeur of corporate hospitality, such as the Chelsea Flower Show, Henley Royal Regatta or a live music concert – we go out of our way to make our clients' day."
To find out more about Corinthian Sports and sports hospitality, watch our full video. To discover more about Corinthian's services, visit the official website.
Become a Part of Our Business Leaders Series
Interested in featuring on our Business Leaders series? In our acclaimed series, we share amazing advice, tips and stories from business owners, managers and senior leaders.
From growing your business to looking after your staff, new industry insights and innovative ideas – we cover everything to inspire professionals across all sectors. If you want to become a part of it, simply drop us a message.