Understanding a Marketing Essential
The strategic concept of marketing is simply the way a business or a company differentiates itself from their competitors by focusing on their strengths, providing better values to customers than their competitors.  The goal of strategic marketing (and the job of the strategic marketer) is to maximize the firm's positive differentiation over competitors in the eyes of its target market. It does this by fulfilling 3 key criteria; where, how and when the business should compete.
What is Strategic Marketing?
Strategic marketing is the ability to create marketing plans based on identifying customers' needs in order to satisfy these customers, improve the company's performance and increase profit. Additionally, this leads to a better image for the company, becoming more innovative and achieving better market penetration rates. The most important step of strategic marketing is the construction of a marketing plan the considers the target audience your business is trying to cater to, the amount of resources available to the company and how you're going to reach that audience.
What is a Strategic Marketing Plan?

Understanding strategic marketing is not sufficient to ensure the success of your efforts. It is important to create a marketing plan that clearly conveys your purpose and goals in order to ensure that your team's efforts are unified towards the same goal. The strategic marketing plan should determine the type of marketing program, and the time frame during which it will be implemented. It should also include the approach used with the customers using the different marketing methods. Before we begin constructing a strategic marketing plan, let us first observe the benefits that it will provide your business.
Advantages of having a strategic marketing plan
Regardless of the size of your business, having a strategic marketing helps you maintain your current customers while also attracting new ones to your business. Additionally, having a solid strategic marketing plan will make it much easier to pitch your business when you're looking for funding. A plan will also provide you with an opportunity to better understand your business which ensures that you effectively manage your resources.
Constructing a Strategic Marketing Plan
Step 1: Business Research
Before you can create an effective plan, you need to understand the business it is being made for. You need to understand what makes this business work. You need to find out what products or services does the business have to offer that the customers need. These products will be your main focus when addressing customers. You want them to be aware of these products in order to maximize your business's sales. Next, you need to look at what the business wants to achieve in the future, these goals are known as the business objectives. This will give you a rough outline of the future of the company which will help you pave the path to reaching that future.
Step 2: Marketing Research
Now that you have identified your business's most popular products. It is now time to understand the target market that you're selling these products to. This target market consists of an audience that will often share some common preferences. As a marketer, it is your job to identify the current similarities to adapt the product to them. It's well known that as a good marketer is able to identify these preferences while a great marketer will be able to predict future trend shifts through constant research of the target demographics. After you've identified the audience of your target market, you should now have a good idea of which advertising mediums have the most influence on them which will allow you to appropriately allocate the company's resources towards these mediums.
Step 3: Setting Marketing Goals and Strategies
After you have identified the most essential advertising mediums, it is now time to determine what you aim to achieve through these mediums. Some of the most popular goals include strengthening the brand presence, creating a need by informing customers about the products or informing existing customers of improvements or changes done to the product or service. At this point, you should have some general goals that you aim to achieve through marketing which will help you move on to the next part of constructing the plan. The next part involves considering the various marketing strategies in order to choose the most effective method for your business to achieve its goals.
Let us quickly go through some of the most common marketing strategies used:
1-Social Media Marketing: The internet gives you access to a massive number of potential customers for relatively no cost. This is a great medium that every business should be utilizing in their marketing efforts.
2-Viral Marketing: Creating a video that goes viral is one of the greatest ways for your business to gain exposure. Time has proven that the creation of viral videos is an art that requires mastering due to the many subtleties that may make or break it. Be sure to check our article on viral marketing to help you master this elusive tool.
3- Content Marketing: This is another great way to create a need with customers for your service or product while also improving your brand image and exposure. By informing viewers about relevant topics, they become much more inclined to buy what your business has to offer since they now know the benefits.
4-Search Engine Optimization: Another essential part of marketing that ensures that your websites are optimized for search engines in order to ensure that you achieve the highest ranking on search engine result pages you can possibly achieve. This is a great source of organic traffic for your business which can be later turned into customers. Such actions can be tracked through the conversion rate analytics.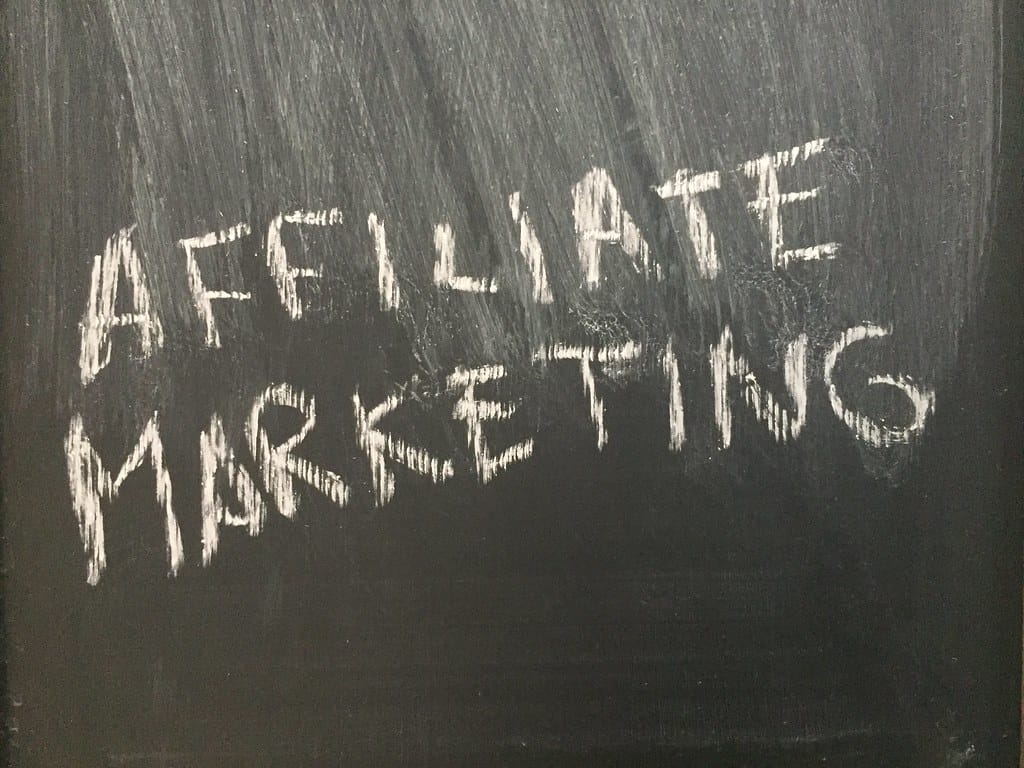 5- Affiliate marketing: This method uses influencers to direct their followers towards your business. This can be incredibly beneficial for both the business and the influencer as it's a venture of mutual benefit. However, it is important to make sure that their following overlap with your target audience in order to ensure optimal results. You can check out our article about affiliate marketing.
Not only is it important to choose the suitable marketing strategy, it is also important to allocate the appropriate budget to it which will vary depending on the time given to achieve a certain goal and the company's fund availability.
Step 4: Taking Action
By now, you should have a well-rounded plan for your business and it is now time to begin implementing this plan. It is now time to finalize your marketing budget and begin working on achieving these goals. You might find it useful to share your strategic marketing plan with your subordinates in order to give them a better idea of the goals you'd like to achieve. This will ensure that the whole team is working together with one common goal in mind which will highly boost the overall efficiency of the task.
In addition to the previous steps, you can use sample marketing plans to help put you on the right track when creating a plan for your business. There are several websites that offer sample plans such as Mplans which should give you a general idea of what a well-constructed plan should look like.
Having a solid strategic marketing plan is not enough to ensure the success of your venture, there needs to be a leader that ensures that everyone is going on the right track while also assessing the plan while it is being conducted to apply any necessary changes to ensure maximal efficiency. This is where strategic marketing management comes into the equation.
Strategic marketing management
like any area of management, strategic marketing management consists of a strategic and operational component. Operational marketing (and consequently marketing management) is concerned with coming up with an appropriate marketing mix to achieve goals defined by the business. On the other hand, Strategic marketing is concerned with defining what the business needs to survive and grow through consistently beating the competition. This is ultimately done by consistently delivering better value to the customers. This helps companies transform strategic marketing plans into reality through the implementation of the following techniques to understand your target customer and discover more marketing opportunities.
Identifying target customers:
Since the strategic part of strategic marketing management is based on strategically adapting your business to your target customers. Strategic managers have the responsibility of studying the vertical and horizontal markets to obtain optimum customer profiles. These profiles can later be used to tailor marketing programs.
Discovering more marketing opportunities:
Strategic managers should be capable of choosing their marketing team that will be able to find new business challenges that suit the company's strengths and resources in order to create new opportunities. This will allow the company to find solutions for problems that the competition might not be aware of.
Building strategic marketing plans
Strategic marketing management helps the marketing team develop a coherent marketing plan which aims to enhance the company's competitive advantages and redesign their products to cater to the target customers.
Marketing plan implementation
In order for your created strategic marketing plan to work out, your management needs to ensure that it is being implemented properly. This Involves keeping track of the marketing efforts in order to give frequent feedback to the team in order to ensure that optimal progress is being made. Additionally, the management needs to constantly consider the several marketing mix options in order to ensure that you are getting maximum benefits out of your strategic marketing plan.
What is the importance of a strategic marketing management?
A strategic marketing manager is a person that is responsible for creating marketing plans and overlooking the execution of said plans. This makes their role extremely vital to the success of any business which is why it is important to ensure that they are up to the task. To begin with, the strategic marketing manager needs to be aware of the relevant market that the business targets. This will allow them to conduct their research much more effectively and puts them ahead of the competition when it comes to pretending future shift in trends and interests. Next, the strategic marketing managers will be responsible for creating the marketing campaigns to boost sales whenever necessary. Additionally, they will also be responsible for dividing the company's available resource to ensure maximal efficiency. Regarding their role of management, these managers will be responsible for keeping track of the progress being made towards the business objectives and carry out any necessary adjustments. This means that a strategic marketing manager needs to have good leadership skills in order to motivate the team while also making sure they are on the right track.
How to become good at strategic marketing?
To begin with, strategic marketing is based on your business's ability to adapt to the customer base. Before that can be done, you will need to first understand your target demographic. There are several methods for research your target market. We'll discuss some of the most popular methods of researching your market:
Conducting market research:
In order to better understand your target audience, you need to first pinpoint the questions that you'd like to ask that audience. Things such as their age, gender, education, occupation and marital status might help you categorize the audience in order to create a focus group. Next, you need to identify why the customers need your product. This will help you identify your company's strengths while also providing you with an opportunity to identify some of the issues the customers might have with your product. Thanks to the digital age, conducting market research has become a much easier task since you can use many of the several tools available to construct a survey or even to find relevant individuals that can be a good representation of your target audience.
This online market research tool will help you conduct your market research, collect the data and then display it in a coherent way that will help you figure out all you need. They advertise their advanced logic tools that will help you keep your responders engaged and interest in taking said survey. Additionally, their database of over 20 million survey takers is sure to provide you with an accurate representation of your target audience.
This handy tool will help you learn more about your existing customers by giving you access to useful information regarding their demographics as well as your most popular products and content. This will help you adjust your company's focus in order to capitalize on the popularity of certain aspects of your business. Additionally, google analytics can be used to separately track each marketing campaign in order to easily monitor it in order to apply any necessary adjustments while also allowing you to accurately analyze the effectiveness of the said campaign by seeing the amount of exposure it has generated for your business. For more information, be sure to check out our article on how to generate google analytics URLs.
Once you have identified your target audience, it is generally a good idea to keep track of that group's interests and trends which can easily be done through social media monitoring. This fairly inexpensive method will help you stay ahead of the competition by allowing you to identify and new trends extremely early which will give your business more time to adapt to these trends. This will ultimately establish your brand as the go-to for customers which leads to higher sales and better customer satisfaction.
Now that you have successfully learned how to effectively conduct market research, it is now time to put your plans into action which means that you need to start managing the ongoing marketing projects to ensure that they are heading in the right direction towards your business objectives. This can be done through the use of various project tracking software that will help you monitor the various ongoing projects. Here are some useful online resources that will help you become a successful team leader.
Online Leadership Courses
These courses will teach you how to effectively communicate with your team members. This includes briefing them about tasks and follow-up on their progress while also keeping an open communication channel that allows them to provide you with useful feedback to make your job and theirs easier. There are various online leadership courses, make sure to check out our article to help you find the best courses.
In order to manage a team, it is important for you to know exactly how they do their jobs. By taking these technical courses you will have an in-depth knowledge of the process of marketing which not only help you accurately assess how well they do it, but you will also be able to guide them which is a great way to build a strong and motivated team.
A manager will often have the responsibility of managing several projects at once. This can be an extremely difficult task which requires a lot of efficiency in order to keep up with all the ongoing projects. To begin with, check out our project management methodologies. Then, these tools will help you save time that can then be used to make the important decision that your business needs to stay ahead of the competition.
Keeping track of your company's financial resources is extremely important as it will help you allocate appropriate resources to each task. Being adaptive when it comes to allocating resources often makes the difference between a company being a huge success or barely surviving. This article will help you understand financial management and will provide you with the necessary tools to turn this responsibility into a breeze.
Strategic Marketing Courses
Finally, after you've exhausted your online resources, you should perhaps consider taking a course that is dedicated to the teachings of strategic marketing. These courses can offer you a wider, generalized picture of the objectives that can be achieved through strategic marketing as well as how to achieve these objectives. Some of the best resources for online courses are coursera , academic courses and various universities that offer online courses for your convenience. These courses have the added benefit of providing you with the experience of established strategic marketers which is sure to give you a headstart when you're trying to create your own strategic marketing plans.
OVERVIEW
Strategic marketing is a term that refers to the smart and efficient use of your resources in order to cater your products or services to your target audience. This includes market research, the creation of a strategic marketing plan and ensures that the plan is properly implemented. Strategic marketing emphasizes the strengths of your business while also catering to the target audience in order to strengthen the brand, gain new customers and maintain your pre-existing customers. Any successful business that is looking to grow needs to consider strategic marketing as it is an objective focused form of marketing that put your business objectives on the center stage. For more information regarding running a business, be sure to check out our guide on business objectives and goals.