Strategic marketing is the way a business differentiates itself from their competitors. This means focusing on your strengths, and providing better value to customers than your competitors.
The goal of strategic marketing is to maximize your brand image, compared to competitors in the eyes of its target market. It does this by fulfilling three key criteria; where, how and when the business should compete.
In other words, having a strategic marketing plan is all about knowing what makes your business special, who your customers are, and how you can combine these facts to gain a competitive advantage.
Let's look at how this works in a little bit more detail.
What is Strategic Marketing?
Strategic marketing is the ability to create marketing plans based on identifying customers' needs in order to satisfy these customers, improve the company's performance and increase profit.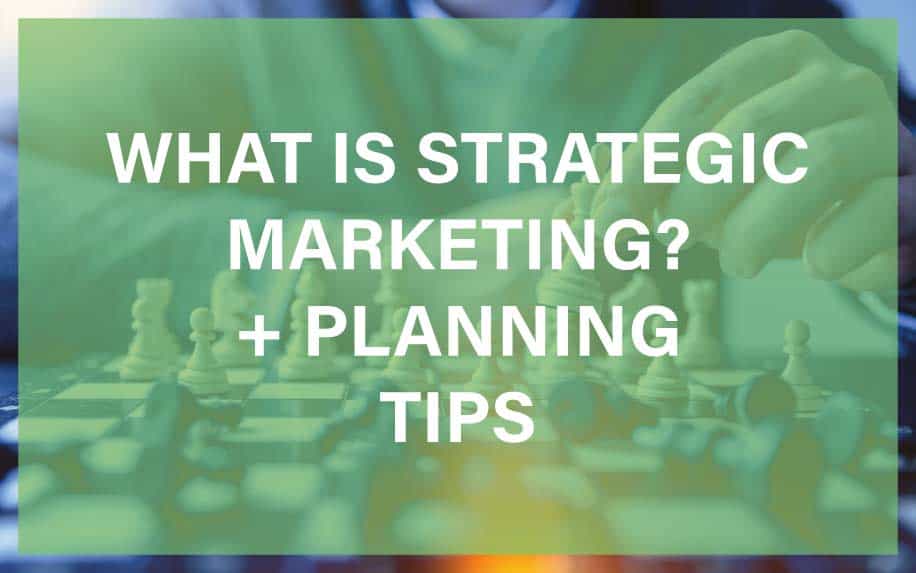 This leads to a better image for the company, becoming more innovative and achieving a better stake in the market.
The most important step of strategic marketing is the construction of a marketing plan that considers the target audience your business is trying to cater to, the amount of resources available to the company and how you're going to reach that audience.
What is a Strategic Marketing Plan?
Understanding strategic marketing is not sufficient to ensure the success of your efforts. It is important to create a marketing plan that clearly conveys your purpose and goals in order to ensure that your team's efforts are unified towards the same goal.
Your strategic marketing plan should determine the type of marketing program, and the time frame during which it will be implemented.
It should also include the approach used with the customers using the different marketing methods. Before we begin constructing a strategic marketing plan, let us first observe the benefits that it will provide your business.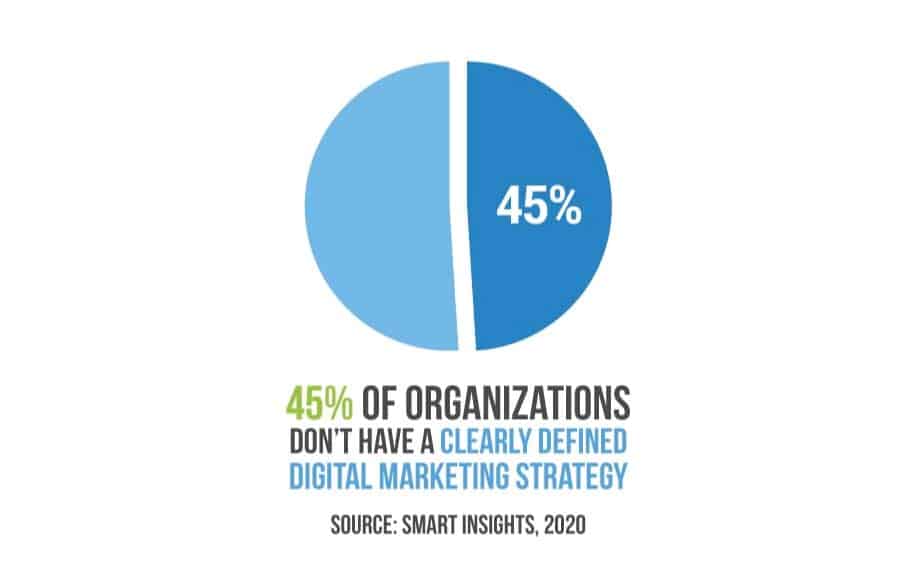 Why Do You Need a Strategic Marketing Plan?
Regardless of the size of your business, having strategic marketing helps you maintain your current customers while also attracting new ones to your business.
Additionally, having a solid strategic marketing plan will make it much easier to pitch your business when you're looking for funding. A plan will also provide you with an opportunity to better understand your business which ensures that you effectively manage your resources.
How to Create a Strategic Marketing Plan
Luckily, creating a strategic marketing plan isn't so complicated. The key is to know what you should actually include. Here are the four steps to success.
Step 1: Business Research
Before you can create an effective plan, you need to understand the business it is being made for. You need to understand what makes this business work. You need to find out what products or services does the business have to offer that the customers need.
These products will be your main focus when addressing customers. You want them to be aware of these products in order to maximize your business's sales.
Next, you need to look at what the business wants to achieve in the future, these goals are known as the business objectives. This will give you a rough outline of the future of the company which will help you pave the path to reaching that future.
Step 2: Marketing Research
Now that you have identified your business's most popular products. It is now time to understand the target market that you're selling these products to. This target market consists of an audience that will often share some common preferences.
As a marketer, it is your job to identify the current similarities to adapt the product to them.
It's well known that a good marketer is able to identify these preferences while a great marketer will be able to predict future trend shifts through constant research of the target demographics.
After you've identified the audience of your target market, you should now have a good idea of which advertising mediums have the most influence on them which will allow you to appropriately allocate the company's resources towards these mediums.
Step 3: Setting Marketing Goals and Strategies
After you have identified the most essential channels, it is now time to determine what you aim to achieve through these.
Some of the most popular goals include strengthening the brand presence, creating a need by informing customers about the products, or informing existing customers of improvements or changes done to the product or service.
At this point, you should have some general goals that you aim to achieve through marketing which will help you move on to the next part of constructing the plan.
The next part involves considering the various marketing strategies in order to choose the most effective method for your business to achieve its goals.
Let's quickly go through some of the most common marketing strategies.
Step 4: Putting Your Strategic Marketing Planning Into Action
By now, you should have a well-rounded plan for your business and it is now time to begin implementing this plan. It is now time to finalize your marketing budget and begin working on achieving these goals.
You might find it useful to share your strategic marketing plan with your subordinates in order to give them a better idea of the goals you'd like to achieve.
This will ensure that the whole team is working together with one common goal in mind which will highly boost the overall efficiency of the task.
What Are the End Goals of a Successful Strategic Marketing Planning Process?
In short, any business-related activity either aims directly or indirectly to maximise profit.
This can be a series of meticulous processes and strategies woven together to implement this.
The marketing planning process enables your company to do the following:
1. Stand Out From Competitors
Marketing, especially branding, is all about promoting your company. This means making its products stand apart from your competitors.
A successful strategic marketing plan should achieve this for your company, distinguishing it from others and making it retain its own personality amidst other brands.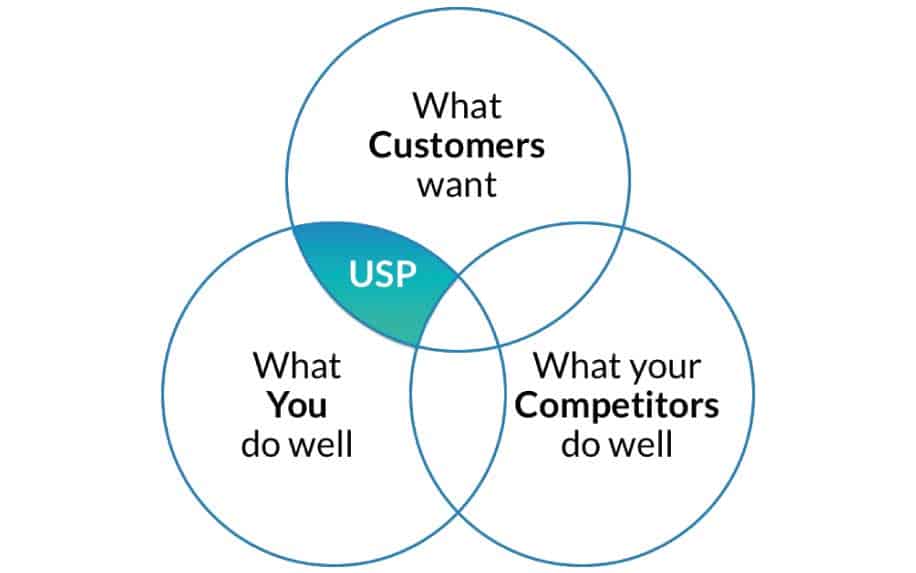 2. Assess Your Company's Positioning and How to Improve It
Positioning here has a duality to it: it specifies the company's position in terms of market share and financial position and the brand's position within the market.
It's a common practice amongst marketers to create the brand's slogan after a strong positioning statement, establishing the points of strength that the company owns.
3. Give Insights about Marketing Segmentation
The strategic marketing planning process grants the company an in-depth insight about the market segmentation and whether the company is targeting the right customers.
More importantly, a decent strategic marketing plan makes the company assess if the targeted segment is the right one.
4. Budget Accordingly
A solid marketing strategy gives management insights about the expected costs for a marketing campaign and how to cover for it. Naturally, this allows the management to allocate the appropriate budget for marketing, without over or under-doing it.
Some people would think that over-budgeting is a plus. But it affects overall efficiency for the company; the funding that is allocated for marketing could have been allocated to other departments in the company.
With so many shiny marketing tools out there, it's easy to get carried away or fooled by the sales speak of their makers.
A strategic planning process will naturally help any company to face these challenges in a realistic, systematic manner and to account for all possible scenarios with the highest return possible.
If you want help making better strategic marketing decisions, contact ProfileTree today.