Smarter Compliance With Ann-Marie McSorley
A specialist who helps companies with digitalisation of their compliance and quality data visited the ProfileTree studio to explain the benefits of a smarter approach to data governance.
Ann-Marie McSorley, who is Founder and CEO of Veri, also outlined how better use of the data involved in the likes of EU funding, training, health and safety compliance can make the data itself a more valuable asset.
"Compliance paperwork is everybody's frustration and everybody's nightmare, so what we do is take the paper away and digitise all of that data, giving you value in the mandatory work.
"Previously, loads and loads of pieces of paper were stored in a room somewhere, sometimes you even had to pay for the storage, but nobody used any of the data.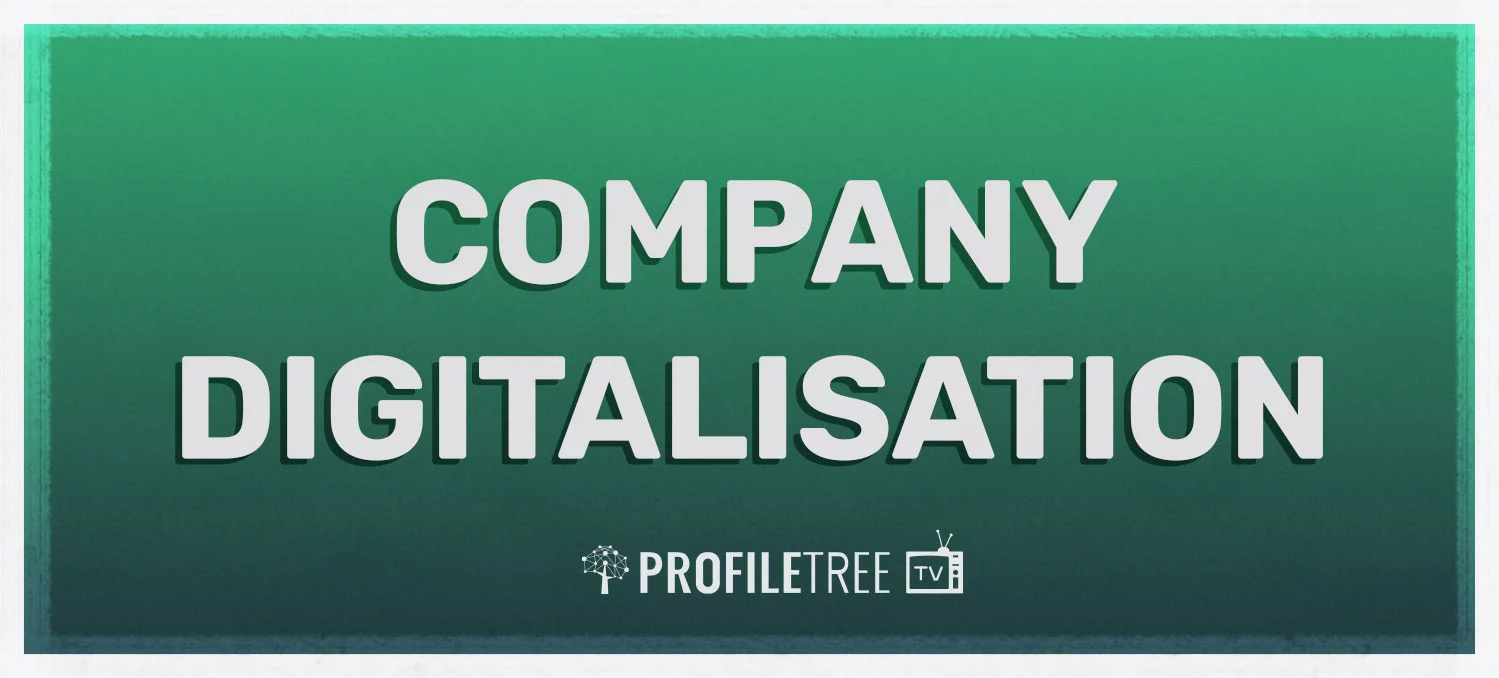 "We've basically converted that into something you can win new contracts with because you have better governance, we help you cut your administration costs and, most importantly, we give you the value of the data.
"Data is the new currency so it's about giving your company that intelligence about what's happening from something you had to do anyway. You're just doing it in a better way."
Ann-Marie pointed out that taking a new approach to governance is vital as this such a major factor in applications such as tenders.
"Governance is nearly always the first question on every public sector contract that you do.
"But a paper process can mean people end up spending time at their desk instead of training or whatever they are supposed to be doing. They end up shuffling bits of paper around."
Veri can help with a "a simple mobile app and a dashboard that allows you to visualise the data".
How has Ann-Marie's own career path led to delivering such a unique product?
"My background is in quality, I've always worked in management.
"I'm from Kilkenny but lived in Northern Ireland for 15 years. When I was in the North I was, firstly, a hotel manager, then I worked in the Western Education and Library Board as a Hotel Services Manager looking after the all the catering and cleaning staff in Tyrone County Hospital.
"Then I went on to the the Tourism Officer in Dungannon Council. I was always looking after big groups of people including managing their training and information.
"When I moved to the South about 12 years ago I ended up working in a further education college and the paperwork was colossal. I was the Quality Manager, and this is something that followed me all way through the hospital and council."
Ann-Marie's observations around paperwork were confirmed, and expanded, when she was involved in a large international contract.
"There were only two or three of us in the business and we had to scale up. As we scaled up it created more paperwork as there were loads of different locations.
"We were trying to get the paperwork in from those locations and I was also trying to have transparency around what they were doing because it had to be done in a specific way.
"Thankfully because the contract was valuable I was able to invest a bit of time and money into a solution for that specific project.
"I decided 'this has a bit of legs' and, through really good support from Enterprise Ireland, we developed a beta and launched.
"Within three months we had the Irish Red Cross, we had the Irish Wheelchair Association, a lot of big names."
Following an expansion into Northern Ireland, Ann-Marie and a new colleague grew the business in the area, starting with a significant peace funding contract in Omagh, County Tyrone. The company also boasts clients in Donegal and Letterkenny.
Ann-Marie shared more insights into why clients find it is so important to digitise their data.
"If you went into a restaurant two years ago and someone took your order on an iPad you'd think 'that's really progressive'. Nowadays if you go into a restaurant and somebody doesn't have an iPad you'd think 'this place hasn't caught up with the times'.
"Business is going to go that way too, it just depends on the early adopters and innovators."
To discover more digitisation expertise from Ann-Marie, and learn more about the work of Veri, watch our full video interview.
Veri – www.veri.ie
Business Insights from ProfileTree TV
Business Interviews:
Two Years to £27 Million | Should Your Business be Concerned about Brexit? | The Business Mindset | Workplace Wellness | What is Company Culture? | Business Broadband NI | How to do Business Internationally? | Do you have a HR Strategy? | What is Innovation? | What is a Business Development Manager? | Importance of HR | Accounting Strategy
Business Sectors:
What is a Franchise Business? | FitzWilliam Hotel Belfast | Newspaper Marketing Trends | Discussing Product Development
Personal Development:
The 'PROVE IT' Guy | Performance Consultant and Speaker | How to Build Self-Confidence | What is NLP Therapy? | Feel Good Hypnosis
Marketing:
How to use Psychology Marketing? | What is Growth Hacking?
Technology:
Augmented Reality in Education | Why is Technology Important in Business? | What is Compliance Technology?
Environment: