Nowadays, many companies are making the smart decision to invest in its people. By doing this, business leaders are taking the first step towards better practices and therefore, better results.
One of the people responsible for instigating this phenomenal change is Ian McClean, Founder of Flow Group. Flow comprises a collection of change consultants, who partner with clients to help them become more productive and achieve 'flow'.
In this week's ProfileTree TV interview, our CEO Ciaran Connolly chats with Ian about how he got to where he is now, and how Flow Group helps businesses far and wide improve their practice through their people.
Watch the video below and read on to find out more fascinating insights from Ian.
Where Did it All Begin for Flow Group?
From a young age, Ian has devoted his education and experience to keep up with the ever-adapting subject of human behaviour. His original prospects would have led him down a very different path, as he explains: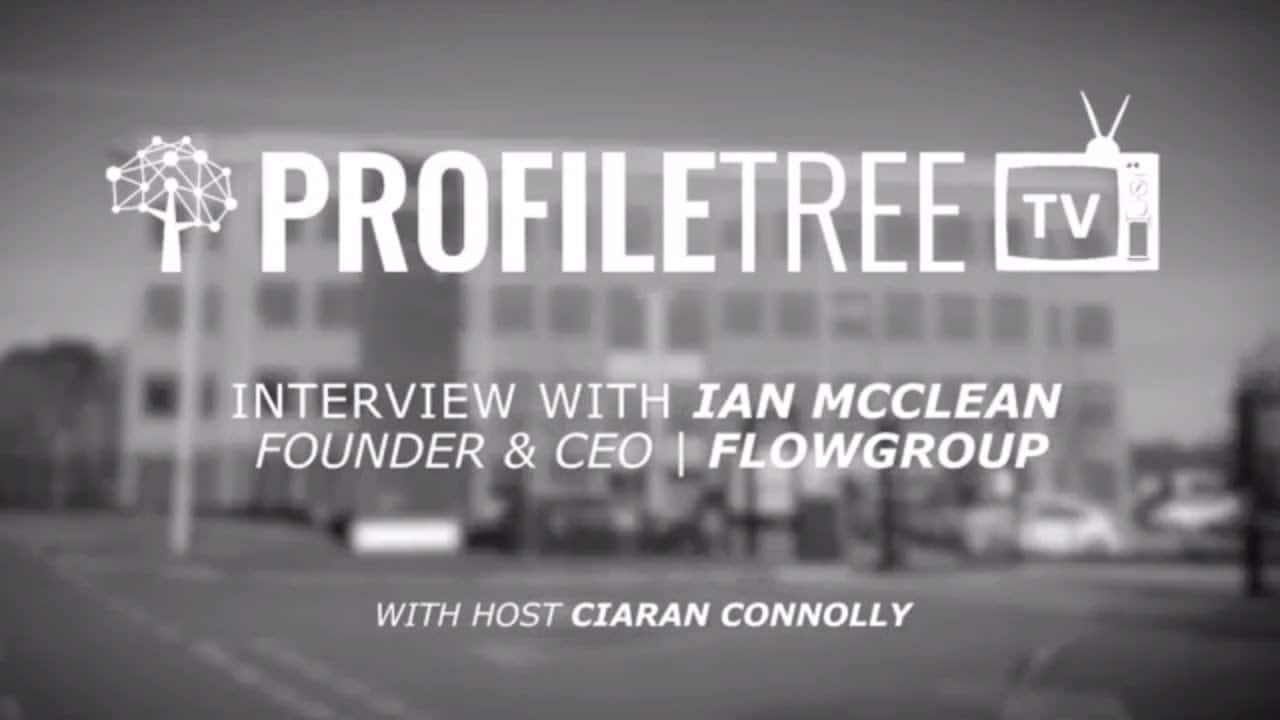 "I was part of the 'brain drain' from Southern Ireland back in the 1980s. Unemployment was 20%, interest rates were 18%.
"I never thought I'd work in Ireland and, lo and behold, that became a self-fulfilling prophecy.
"I found myself in Southern Germany, unemployed and sleeping on a park bench. I met a Scottish guy who was employed as an agent to sell American cars to American soldiers who were stationed there at the height of the Cold War.
"In a very short period of time the company offered me a position as an agent to do the same as he was doing. I was studying arts in Galway at the time, so I figured there was probably more prospect for what I was doing in Germany than Galway. I accepted it, thinking I would do it for a year."
Little did Ian know, his long-term interest in psychology would be reignited in his new role.
"I studied psychology and languages at college. I always spent far more time in the psychology section. When I started working for this American company, they invested in a two week foundation programme on the psychology of selling, which I became interested in."
From studying arts and languages and believing he was destined to be a writer, to discovering an untapped fascination with psychology, this began a life-long journey for Ian.
"I have basically been on a path to deepen my understanding, knowledge and know-how of human behaviour. But that's where it started.
"Behavioural science, as it is now known, and how it applies to business and economics was of immense fascination for me and I've been immersed in it to one degree or another for the last 30 years."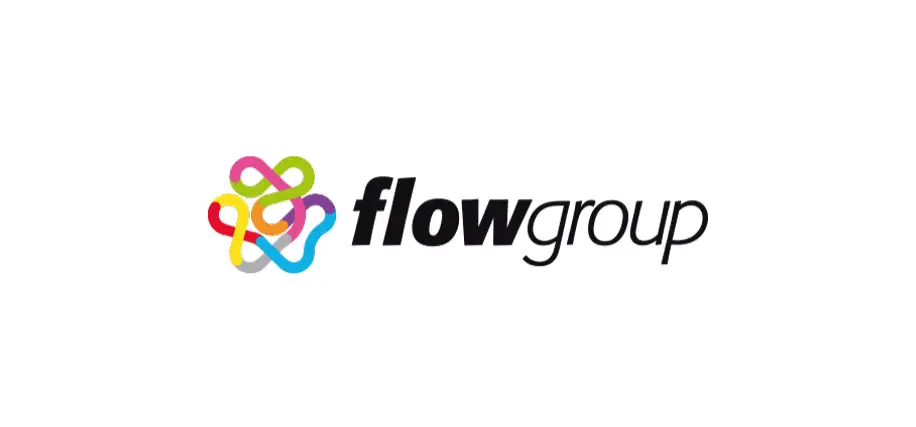 From a Small Enterprise, to Enriching Global Organisations
How did Ian go about starting his now globally known business? Like many aspiring entrepreneurs, his business was born out of an idea he had in his home.
"After travelling, I arrived back in Ireland in the 90s and set up a small enterprise on my own. When I set it up the business it had the imaginative title 'Ian McClean and Partners'.
"It started off from home, in my own bedroom, and now we have just celebrated our 21st birthday.
"It has evolved and grown organically, internationally and rebranded itself, we now have operations on four continents."
How Do Flow Group Help?
Ian illustrates that Flow Group's expertise is in helping businesses to "improve their performance, but through people".
He continues: "We help the people side of the equation, that makes the mechanics of the machine work better. A lot of the other things that are done in terms of change are very mechanical. They're essential, crucial and they put order on chaos, but the only thing that drives things forward is people.
"So, everything that has to get done, has got to get done through some form of interaction and some form of communication between humans.
"We help organisations going through change to manage the people side of change."
What kinds of change does Flow Group help with? These can either be in positive or negative circumstances, or even if a company is simply not seeing any change at all.
"Change can be anything – it can be growth, decline, mergers and acquisitions. So there is this constant sea of change that's happening upwards, downwards and across. All of it happens through a human factor and has an impact on business performance.
"If you were looking for us to work with you, it would be for downsizing, expanding, merging and to become more aligned, effective and efficient in these. So managing that whole change."
Flow group also trains for better leadership and teamwork, as well as one-to-one professional and personal development.
The State of Flow
The term 'flow' is a pioneering part of Ian's company. Not only is it defined as the company's trading name, but 'flow' encompasses much more than that.
"The whole idea of the state of flow is really finding its time now. If you are in a state of flow, it is your most productive state. So how do you create a culture that enables flow and allows flow to thrive to create productivity?
"If your skill level and the challenge that you are facing are meeting at the right point – you are in a state of flow. If you are doing something that's too easy or too hard – you lose interest and drive.
"This summarises what leadership is – ensuring the culture of the conditions around you and your people maintain a state of flow – as this is how you will achieve the maximum amount of engagement, morale, productivity, output and results.
"It sounds easy, but if it was easy to get into – I would be in a different business."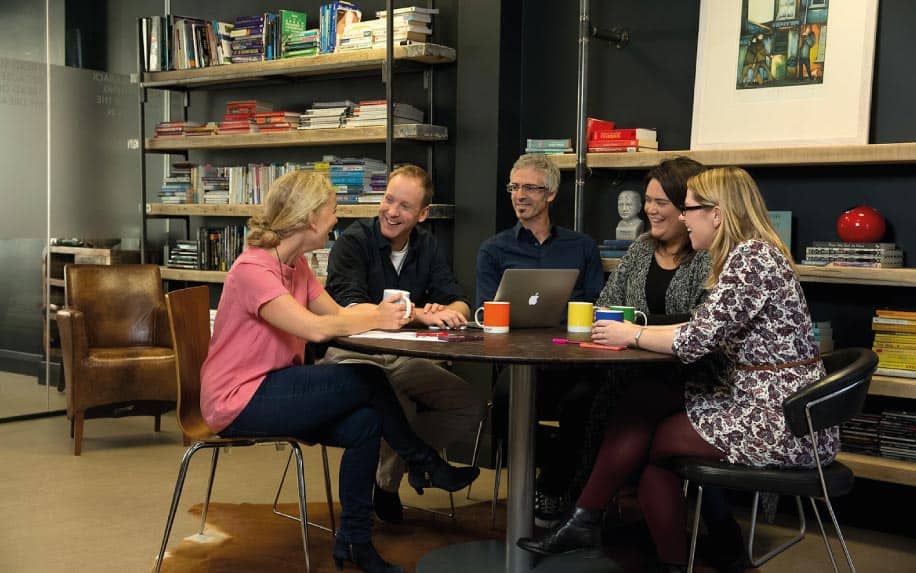 The Flow Group Process
Curious about how the Flow Group provides their service? As Ian tells it, to successfully create a productive working environment, clarity must be at the core. This is one of the first steps that is covered in their sessions – as without being aware of this simple step – businesses can struggle to move forward.
He explains: "We start under the heading of clarity – trying to understand and discover the extent to which people are clear within the business. This can be about what they are doing today, or even the opposite – whether people are clear on what the business is aiming to look like in years to come and where their team fits into the overall direction.
"If a business's people can answer yes to these and everything in between, then they are in a state of flow. But, life doesn't always work like that. The key principle is around clarity.
"Where there is ambiguity, people find it very difficult to commit. All we do is we have methodology to help create clarity and unblock the communication's shortfalls."
Become a Part of Our Business Leaders Series
Interested in featuring on our Business Leaders series? In our acclaimed series, we share amazing advice, tips and stories from business owners, managers and senior leaders.
From growing your business to looking after your staff, new industry insights and innovative ideas – we cover everything to inspire professionals across all sectors. If you want to become a part of it, simply drop us a message.