Making time to plan your financial future is one of the most important investments you can make. Wealth management helps you make better decisions about your money and achieve peace of mind. However, many people do not consider this until later stages of life. 
Financial planning specialist Simon Thompson, of Welby Associates Wealth Management, is our latest Business Leaders guest. In his interview, he delves into the many benefits of financial planning, and how professional financial advice can have a positive impact on your lifestyle.
To learn more, watch our full Business Leaders interview below, or read on for the highlights.
https://www.youtube.com/watch?v=Fh9169nsnRc
Financial Planning: What Welby Associates Offer
Financial planning is the task of determining how a person or business will afford to achieve strategic goals and objectives in the future. 
Speaking on this topic, Simon Thompson outlines how Welby Associates helps its clients, emphasising how financial planning isn't limited to those with a lot of wealth.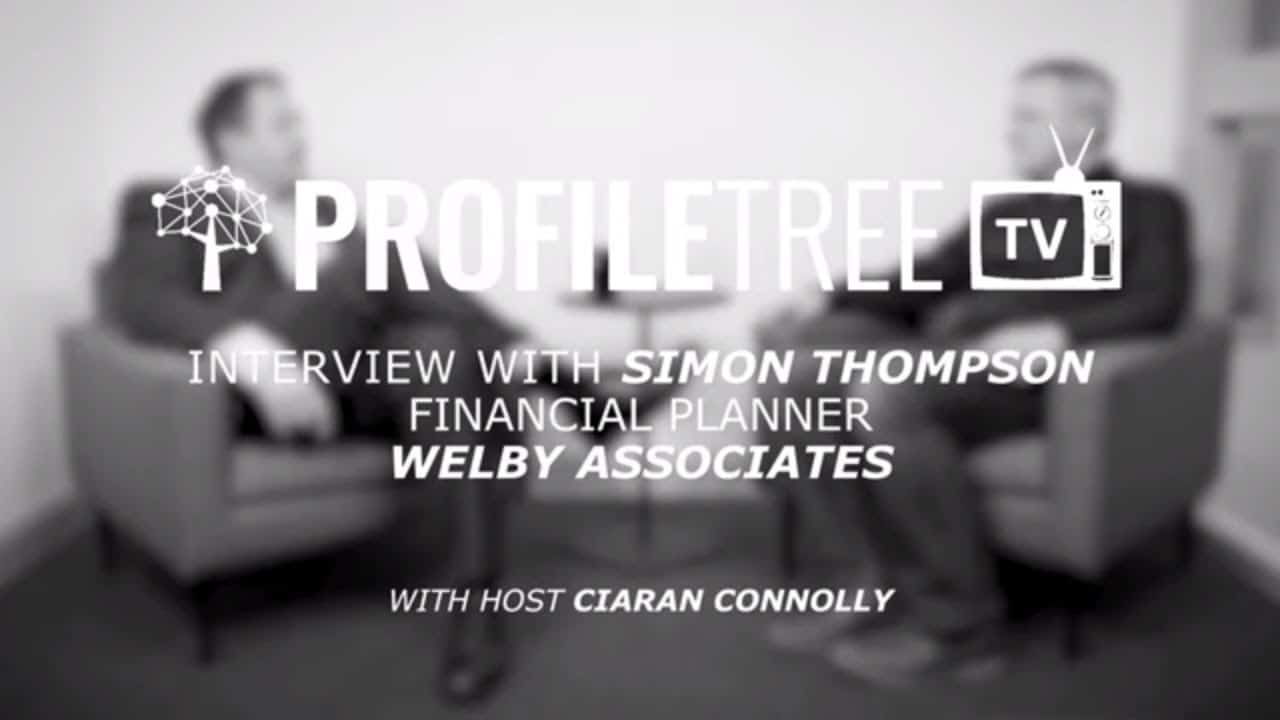 "It's our job to help people live the best life they can with the money they've got.
"It isn't a focus on money and it isn't a focus on products, those things are secondary. Our job is to help people live a life that fulfils them and means something to them with the money that's available to them to do that."
It is a common misconception that financial planning is needed for big one-off purchases – like a house. However, Simon insists that it is one of the most important ways to ensure a happy life in the long-term. 
He outlines that his company's job is to "help people define and create a life of significance and build the financial architecture that sits underneath that".
Some of the questions Simon will ask about a person's plan for their life will revolve around what income is needed, what timeline applies and what taxation will be involved.
With financial planning, there is a lot more to it than just numbers and percentages. As Simon states: "It's creating a connection between a life that means something with the income, taxes and products that you have. Then putting in place the best stuff to fund that.
"Most people will associate us with pensions and investments and mortgages and all the rest of it, but that is the tail end of the process. We like to look at the bigger picture."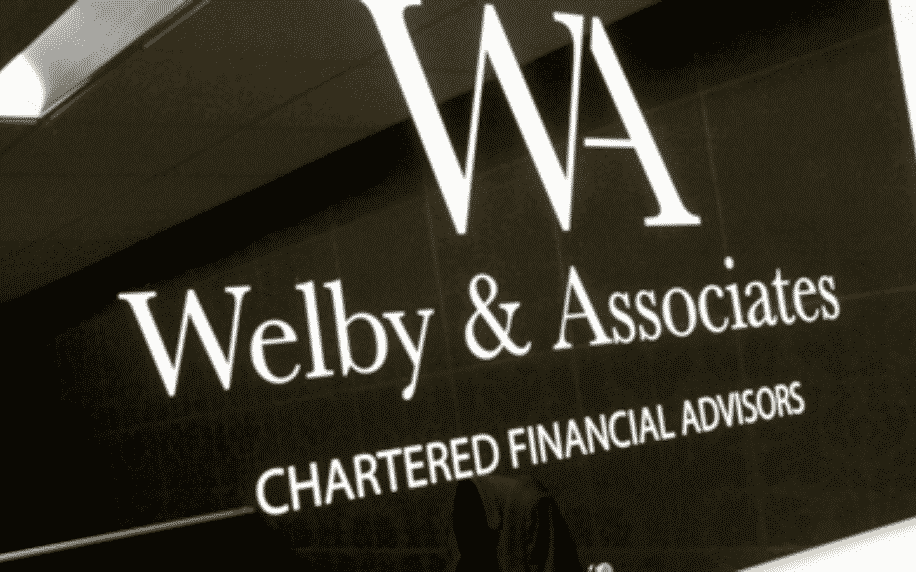 Wealth Management Careers: Simon's Journey
How did Simon's career lead him to becoming an expert in financial planning and wealth management?
"I've been in the industry for ten years.
"I'm not one of those people who knew by the age of seven that I wanted to be a financial planner. I left school at 18 and had a place at university to study psychology in Aberdeen.
After deciding not to follow through with this plan, as he believed it would be a waste of time and money – Simon went to work in a shop.
"At about 23/24 I got to the point where I had to make a change as there's a cap on what you can earn in retail. I wasn't being challenged and wasn't being stretched.
"One of our friends was a financial advisor with one of the banks in Belfast, his job seemed interesting and pretty fulfilling.
"Being relatively OCD on details, I did an analysis of barriers to entry and potential rewards and timeline and qualifications. So I settled on retraining as a financial planner."
Today, Simon spends his working hours building his client base and looking for ways to add value for his customers.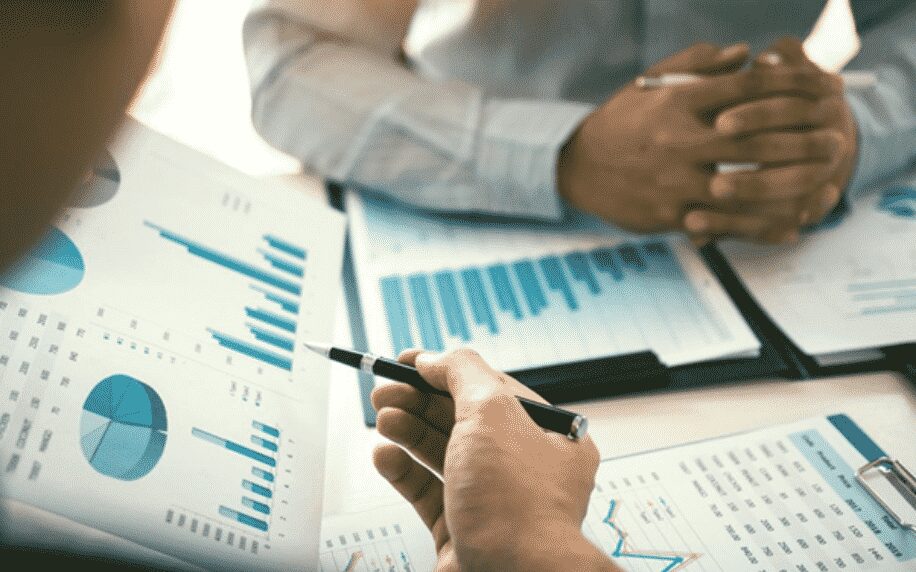 What Are the Consequences of Not Having a Financial Plan?
Not having a financial plan in place can create a number of issues in people's personal lives. As Simon adds: "There are a lot of people who, because they don't have a financial plan, don't know what 'their number' is: the amount of money, the amount of income, the amount of stuff that people need to be able to live a life of financial freedom.
"Freedom is defined by them because that's different for everyone. It's my belief that if you don't know what that number is, you then could end up not doing enough or doing far too much and missing out on some significant memories, experiences and opportunities."
When it comes to businesses, this is equally important. Simon offers interesting insights into the unique challenges business owners face.
"For the business owner specifically, one of things I have noticed, and I have noticed it in my own life, is that we get to this point where our business and our actual life are not congruent so the business vision does not support the lifestyle drive.
"You have people who give their life in service of the business, but to such an extent that the business will never serve the life they want to live, as their life has become defined by a business and isn't defined by anything greater."
With this in mind, Simon highlights that business owners in this situation need to ask themselves the following questions:
"Are you fulfilled by what you are doing? Does your business still light your fire? Does your business tick all the boxes? Are your services priced effectively to support the level of lifestyle you want? Is your staffing in place and is everything delegated sufficiently to allow you to be released to live the other things of meaning?
"That's the quality of life stuff that really matters."
To discover more financial planning expertise from Simon Thompson, check out our full interview. For more information on Welby Associates's financial planning and wealth management, visit the official website.
Become a Part of Our Business Leaders Series
Interested in featuring on our Business Leaders series? In our acclaimed series, which was recently recognised with Best Content Marketing Award for a Video Series at the Inaugural Irish Content Marketing Awards, we share amazing advice, tips and stories from business owners, managers and senior leaders.
From growing your business to looking after your staff, new industry insights and innovative ideas – we cover everything to inspire professionals across all sectors. If you want to become a part of it, simply drop us a message.