Talking Governance With Emily Hill, Qualsys
What is compliance technology? And how can innovation be used to deliver good governance? A representative of the software company Qualsys, providers of a business management solution with governance, risk and compliance (GRC) at its core, has explored these topics and many more.
Marketing Manager Emily Hill, speaking during a ProfileTree video interview, explained that content marketing has been a key part of the Qualsys success story and explained why software to help keep track of compliance can be a smart investment.
"Qualsys is a governance, risk and compliance software company working with lots of big brands like Honeywell, BT and Sodexo to help them to get all of their procedures and processes managed in a central system.
"It's really important in massive businesses that everyone has access to the right, up to date information to make sure they are compliant with lots of different industry standards and regulations."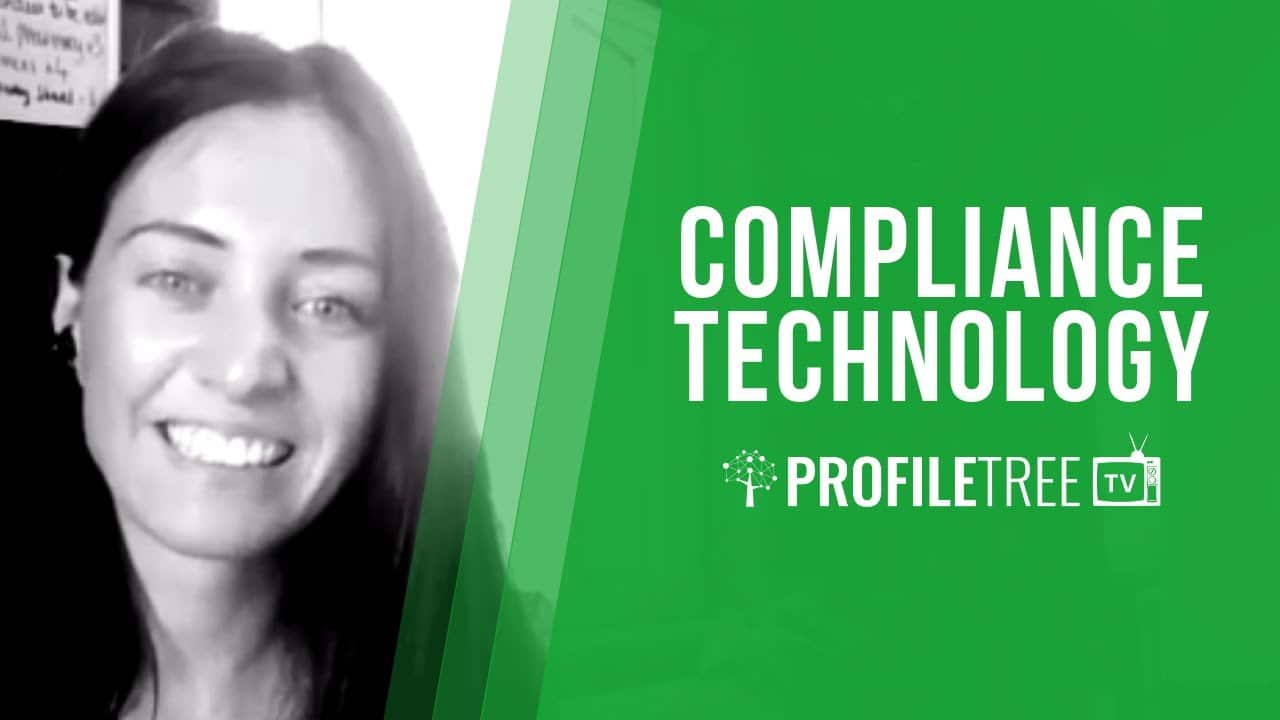 Despite having global giants including Diageo among its customer list, Qualsys also offers smaller companies a way to manage quality within their businesses.
"One of the big problems with quality is that it is associated with a lot of negative things like being a bit overbearing or micromanaging or telling everyone to stop doing things.
"It can be seen as a barrier to getting business done.
"In Qualsys our work is around trying to change that perception, so when people use quality it's natural and part of their everyday business."
One of the rewards of working smarter? A reduction in paperwork and greater efficiency.
"A lot of companies are either using outdated legacy systems or single-use applications. This system isn't about getting every single document in the company on it, it's about the important ones which need to be controlled and are critical to getting business done properly."
Emily used the example of the medical device and life sciences sectors.
"If a document is out of date or a standard operating procedure is not right that has really serious consequences.
"We do a lot of work with medical device start-ups to get everything there at the start of the process, it's really crucial for getting their product to market."
What approach does the company take to selling software?
"Our strategy is basically is to be the expert in the industry, we do similar things to what ProfileTree do by interviewing industry experts and sharing their knowledge.
"We've already created an online community, we have about 20,000 people signed up for our newsletter. We use that to start a conversation.
"We use Hubspot to send out newsletters and emails and we have landing pages. We do a lot of content on changing standards and regulations. There's a revised standard that's just come out and it's all about auditing management systems, we've produced lots of content on the changes to the standard and how our software can help with that."
GDPR has, of course, made the demand for Qualsys software even greater.
"We ran four training courses at our office on GDPR to say 'look, we're the experts, come to us'. It was really, really interesting.
"One of the main things was that a lot of companies had a lot of their processes in place, it was saying that you don't have to do some things that others told you that you need to do.
"It's just minor changes, how you ask permission and that kind of thing. You don't have to go and delete every bit of data."
How successful has content marketing been for Qualsys?
"Content marketing is the main part of our strategy. We go to lots of industry events and do write-ups about what's happening in our industry.
"We use that content to share with other people who don't have our kind of budget."
To discover more insights from Emily Hill see our full video interview.
Qualsys – www.qualsys.co.uk
Business Insights from ProfileTree TV
Business Interviews:
Two Years to £27 Million | Should Your Business be Concerned about Brexit? | The Business Mindset | Workplace Wellness | What is Company Culture? | Business Broadband NI | How to do Business Internationally? | Do you have a HR Strategy? | What is Innovation? | What is a Business Development Manager? | Importance of HR | Accounting Strategy
Business Sectors:
What is a Franchise Business? | FitzWilliam Hotel Belfast | Newspaper Marketing Trends | Discussing Product Development
Personal Development:
The 'PROVE IT' Guy | Performance Consultant and Speaker | How to Build Self-Confidence | What is NLP Therapy? | Feel Good Hypnosis
Marketing:
How to use Psychology Marketing? | What is Growth Hacking?
Technology:
Augmented Reality in Education | Why is Technology Important in Business? |
Environment: