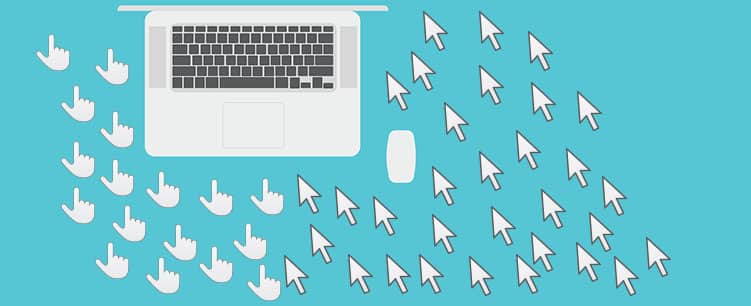 The best website in the world serves almost no purpose if only a few people visit it. The point of building a website on the Internet is to communicate with as many people as possible. Moreover, website communication is better when directed at a pre-identified target audience.
ALSO SEE: Website Copywriters
Strategic Marketing Plan
Unfortunately, many organisations build websites without doing much research, planning, or developing a comprehensive strategic marketing plan, which integrates marketing efforts across all platforms used by the organization.
A company may use traditional media, such as radio, television, and print advertisements. It may use point-of-purchase displays, billboards, and advertising posters. It also may have an ongoing email marketing campaign. If the company is maximising exposure, it has a presence on social media. The company may develop and offer downloadable applications and/or mobile apps. A company may make frequent press releases and public announcements. Company representatives may attend tradeshows, conferences, and give public talks.
A company with a comprehensive marketing campaign might do all of these things listed above. To increase website traffic, all of these efforts tie back to the company's website in some way. The company's website (Uniform Resource Locator) URL, which is the name of its website, is on everything the company creates for its staff, investors, customers, clients, business partners, affiliated organizations, and the public. The company's website is prominently displayed on every vehicle it owns.
Some of the best practices to increase website traffic include:
1. Promotion of the Website is Ubiquitous
A ubiquitous marketing plan for a website means the website URL is on everything the company creates or influences and shows up everywhere this material appears. It helps a lot if the website URL is also a popular brand name of the company.
As an example, almost everyone in the world knows there is a Coca-Cola website with the URL www.cocacola.com. On the other hand, even Coca-Cola needs to promote new marketing campaigns such as the current one "Taste the Feeling™," until there is consumer awareness of that slogan associated with the Coca-Cola products.
2. Make the Website URL Memorable and Easy to Spell
A bad example would be a website URL such as rtfftxquisstlo3erf.com. Such a horrible URL is impossible to pronounce, remember, or spell. Continuing with our Coca-Cola example, the Coca-Cola company is smart enough to know that consumers may look for www.coca-cola.com or www.cocacola.com (without the dash).
Additionally, consumers may enter the URL without using the www prefix, so in this example, www.coca-cola.com, coca-cola.com, www.cocacola.com, and cocacola.com, which are different web URL addresses, all need to go to the same main home page for the company. The same goes for coke.com.
If a company's URL already exists and it is a bad one, then consider making a new URL that works better for all promotions and redirects to the older company website.
3. Do Not Send Web Traffic to Others by Accident
Consumers frequently make spelling errors and typos when entering URLs. Unless a company captures as many of these mistakes as possible, they can inadvertently send tons of web traffic to the wrong website. An example of this is gamil.com, which is so similar to gmail.com.
The Gmail company did nothing wrong. They have been in business for more than 28 years. On June 29, 1998, the company registered the website of www.gamil.com. This was six years before the public launch of "Gmail" that occurred in 2004. Clearly, Gmail is different from Gmail and more importantly, the company of Gmail has documented prior use, so there is no trademark infringement claim possible.
The owners of gamil.com do not seem to be willing to sell the domain to Google. No matter how powerful Google may be or even if the offer to buy gamil.com was so large, gamil.com remains in the hands of its original owners. The domain URL of gamil.com gets enormous daily web traffic from Internet users typing the name of Gmail incorrectly.
When starting a new website, the recommendation is to make a new brand word that did not previously exist, make a new spelling, and then register as many misspelt entries of Internet users as possible.
4. Fight for the Right to Own a Website URL or Pay Big Money to Get A Good URL
Sometimes the registration of a trademark, combined with prior use, establishes the right of the company to own a website made from the name of the brand. A disputed claim is possible with ICANN, which is the website authority, using the domain dispute resolution policies. For example, an international company, such as McDonald's has the right to the URL www.mcdonalds.com.
In the early days of the commercialization of the Internet, businesses paid millions of U.S. dollars for one-word domain names, such as www.insurance.com. There is definitely value in having a domain name that is a good single word. This trend is not as strong as before and the prices have come way down from the record millions they used to be, yet there are still domain names that sell for premium prices.
5. Use URLs as a Cluster and Localize
The search engine Google a few years back made a move to rank websites based on localization. This infuriated website owners who spent lots of money making their generic word websites have a high ranking because they went down in ranking and the local websites went up.
For example, if a person lives in Brighton, UK and they use the Google search engine to look for insurance, it is now more likely that a Brighton-based insurance agency comes up at the top rank than insurance.com.
This move by Google to prioritize local searches over generic ones created an opportunity to build web clusters with "long-tail" URLs. By using clustered groups of websites that link to each other, this method achieves high rankings and creates more web traffic.
Here is an example of how this works. Using our Brighton Insurance Agency as an example, let's say that the company already has the URL of www.brightoninsurance.com and they sell auto, home, and life insurance.
The company should register a group of URLs to build a cluster that includes:
brightonautoinsurance.com
brightonhomeinsurance.com
brightonlifeinsurance.com
autoinsurancebrighton.com
homeinsurancebrighton.com
lifeinsurancebrighton.com
Additional websites are possible to add to this cluster by using the Google key phrase tools in Google Adwords to see what searches people looking for insurance in Brighton are making.
A word of caution is necessary here about duplicate content. All of the websites in the cluster will link to all of the other ones to create cross traffic between them and build up the authority of the websites. Each website must have unique and high-quality content that is original and not duplicated anywhere else on the Internet. The Google search engine severely penalizes websites with duplicate content and lowers their rankings.
Once the cluster is set up, by searching for the key phrases used for the URLs, those websites should appear at the top of the rankings. For example, searching for "Brighton auto insurance" in Google will likely show the website of brightonautoinsurance.com at the top of the Search Engine Results Page (SERP). This is a terrific strategy to use to build up web traffic through organic (non-paid) searches made by users of the Google search engine and others such as Yahoo or Bing.
6. SEO
Search Engine Optimization (SEO) is a critical ongoing need to keep websites at a higher ranking on the SERP. There are many things to fine-tune that make a website more appealing to the search engines. The Google search algorithm constantly changes, so the need for SEO updates for websites is constant as well.
Many self-starters like to handle SEO tasks themselves. The SEO work is not difficult and there are plenty of free or low-cost SEO software tools that assist in the process. The troublesome part of SEO work is it takes many mundane efforts to keep websites up-to-date. Google does not explain all the details of how its algorithm works to rank websites, so part of good SEO work is a guessing game as well as testing to see what works and what does not.
Many companies outsource the SEO work to other organizations because of this need for ongoing SEO efforts.
7. Mobile Devices and Apps
More users are assessing the Internet using mobile devices than ever before. It is important that a website is functional and appears properly on any type of device. Another way to attract web traffic is to create an application for mobile devices that is useful and give it away.
8. Paid Advertisement and Social Media
Pay-Per-Click (PPC) advertisement is a popular way to increase web traffic. Having a presence on social media that links to a website also generates more web traffic.
9. Contests and Quizzes
Creating contests and having quizzes on a website are proven ways to increase web traffic.
10. Cross Promotion with Other Websites and Backlinks
In any business sector, it is important to know who the influencers are. They may be industry associations, bloggers, news organizations, or others. To create links between these sources and a website, first, create some outstanding content that gives the viewers significant value, then reach out to the webmasters of those other websites and ask for permission to include a link to their website in the content. At the same time, ask them to link back (backlink) to your website.
Summary
By following these tips and making regular efforts to promote a website to increase web traffic, it is possible to see real results. Improved results come from testing to learn what works best and monitoring web traffic results to see what increases performance. There are thousands of ways to get traffic to a website – the above are a few that we know work…just remember, it's more important to have the right traffic than just having traffic!