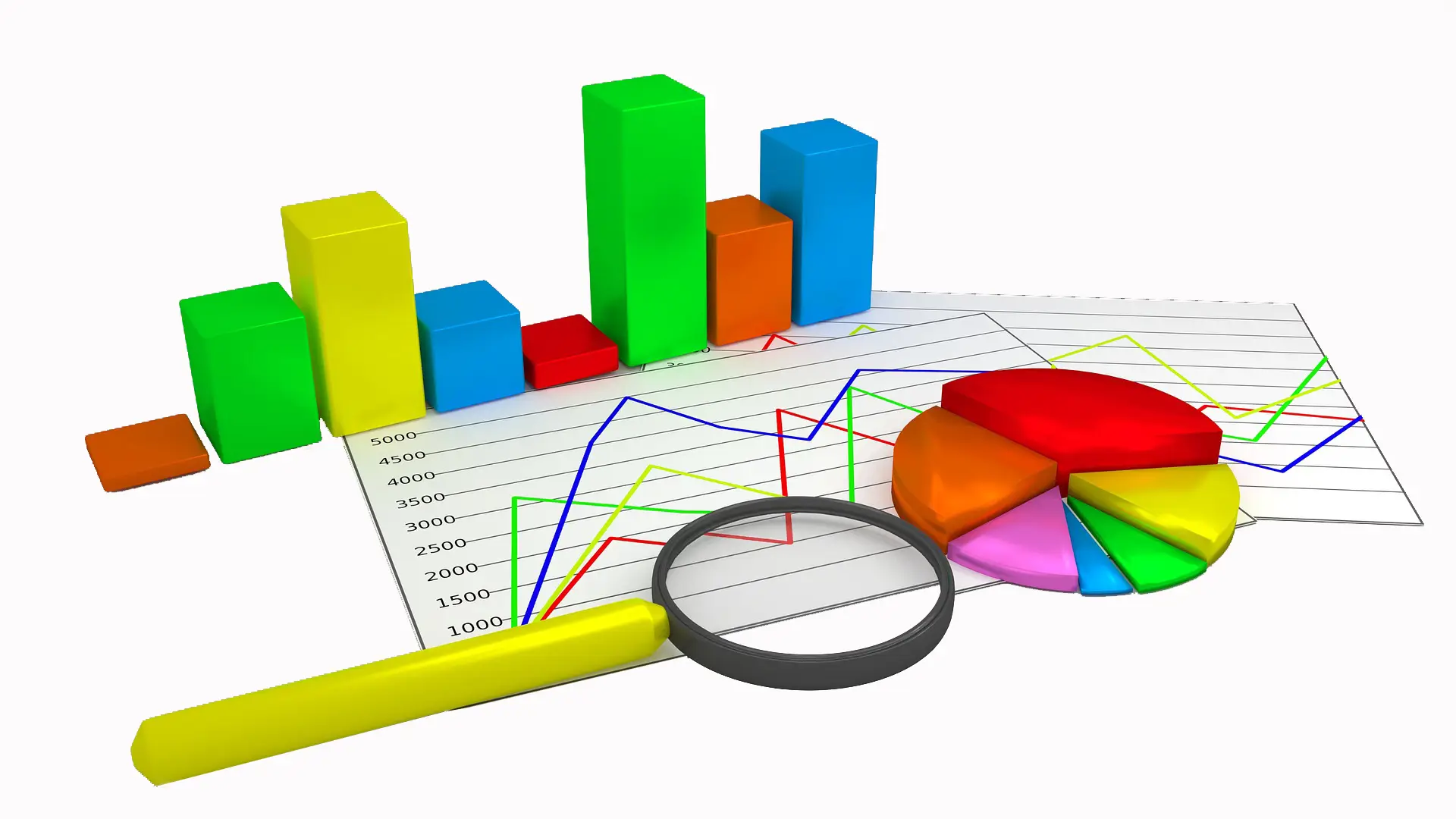 Traffic is the trophy each and every website is fighting to win. In fact, SEO is more like a battlefield where websites compete against each other for a good ranking. You know what they say "Everything is fair in love and war." To win a war, you need to find out what your enemy is up to. This is one thing that a web traffic estimator can help you with. Of course, your "enemy" here is your business competitors. Web traffic estimator can do other things as well. Let's find out more about a web traffic estimator, what it can do, and why you should use it.
What Is a Web Traffic Estimator?
A web traffic estimator is a tool that analyzes a website's information like the number of viewers, the time they spend on a website, keywords that got the highest numbers of viewers, and even the source of those viewers. The source of viewers means where they came from, through original search, paid Ads, or backlinks. There are different types of web traffic estimators, some may give you an analysis of your own website and others give you a review of other websites. Both are necessary and useful.
What Good Is a Web Traffic Estimator?
Traffic estimators are good for two purposes: analyzing your own website traffic and your competitors' traffic, too. Getting a report of a website's traffic helps you determine the number of points:
The number of visitors.
Where these best visitors are located
How much time they spent on the website
What people were searching for on the website
Which time is best for posting
What the best and worst pages were
Whether a mobile website is needed or not
Which online campaigns bring the most traffic and conversions
In brief, a web traffic estimator will provide you with everything you need to know in order to improve and modify your website to reach more traffic. On the other hand, knowing similar information about other successful websites and blogs will give you a huge insight into what you should and should not do to gain as much traffic as they do. You will know exactly how to create the suitable content for your niche.
5 Web Traffic Estimators
Google analytics is the most powerful web traffic estimator available today. It offers an amazing, free service that can give a detailed report of your own website's traffic. Among its many distinctive features is tracking traffic source. Knowing where your traffic comes from lets you know how deep seated your SEO is and how effective your website's paid AdWords or advertising campaigns are. It is worthy to mention that it is always better to rely on different traffic resources. If all your traffic comes from one place, it will be difficult to compensate it if any inconvenience occurred to that source. The best scenario is to attract viewers from different sources.
Clicky is another great tool that provides analysis for your own website. Although Google Analytics is the most popular tool, Clicky is a remarkable alternative. Over the years, the gap between the features of Google Analytics and Clicky has diminished. Clicky's standing-out feature is that it is truly user-friendly. It has a "smooth looking interface" that you can get used to quickly. Another impressive feature is its live monitor for viewers. That gives you the option to track your traffic moment by moment.
SEMrush is a really interesting web traffic estimator. It is a tool which provides a detailed report of other websites' traffic. The website offers two systems of accounts with different features; free and paid ones. SEMrush's strong point is its accuracy. Many of the other estimators give out inaccurate results; therefore, SEMrush is a reliable reference that many SEO experts prefer to use. It also provides you with a list of the best keywords which were the reason why your competitor website got higher traffic. For those reasons, SEMrush is highly recommended by many users.
Similar Web is another amazing tool that you can use to know what your competitors' websites are up to for free. It can provide you with all the information you desire to know like how many page views they get, how much time every visitor spends on their website, social influence and many others. This is valuable information that can help you identify what it is you are missing to get more traffic.
Although Ahrefs is not a free web traffic estimator, it is still a fantastic tool that provides quality results about your competitors' website. Ahrefs offers distinguished features such as organic search reports, keyword research, backlink research, content research, rank tracking, and alerts. Alerts is a nice feature. You can get notifications whenever you or your competitors get a new backlink or lose one. In addition, you can choose to get notifications for keywords which are relevant to your website or product whenever someone mentions them. You can get this nice tool for 990$ per year. We've highlighted other tools in our Complete Guide to SEO.
What Should You Do with This Information?
Let us take a step first. First, you need to identify who your competitors are. Their business must have the same niche as yours, or at least a relevant one. Then you should check their number of visitors; if the numbers are already way below yours, you should not be worried about it, in fact, they should be looking up to you. On the other hand, if they are ahead of you, or your numbers are close to theirs, they should be on your list of competitors. Second, check out their website and social media pages. Use the information you get from the "keyword research" report. If they are using different keywords which get them more traffic, then you should try the same keywords. However, if they are using the same keywords you are using, and still getting more traffic than yours, then you should find out what you are missing. Evaluate their website's design, load-speed, interface, and content. Utilize this information and try to mimic their approach, without stealing their content. In other words, let it inspire you.  If your competitors are using some digital marketing channels that you are not using, it is no wonder they have more traffic. Make sure your business is always close to where your target audience is.
What to Do Now?
Overall, a web traffic estimator is the little spying machine that helps you find out what your enemy's secret weapons are. From a different point of view, you can say that web traffic estimator is like success stories that inspire you and give you motivation. Web traffic analysis is based on investigation and comparison. You investigate your competitors' information and compare it to yours. Then, you analyze what this information indicates and work on your weaknesses. Later on, you can compare your own website's results after applying new approaches to your old ones. Keep getting back to the information and make the most out of the web traffic estimator you are using.