What is Google and how can we understand everything Google offers today? Simply this: Google is your essential source of free tools to grow your business, work smarter, keep organised, talk to your customers and much, much more. Not only is Google is one of the biggest companies in the world, valued at over half a TRILLION dollars in 2016, but they own the likes of YouTube (the biggest social media platform in the world!).
The biggest search engine online is 'Google Search', competing with the likes of Bing, Yahoo and DuckDuckGo. One of the world's most used emails is 'Gmail' or 'Google Mail', which is up against many other competitors including Outlook (which used to be known as Hotmail and is owned by Microsoft). How to make Google's success work for your business? Read on!
Google's Past
Google was born in 1998 with an Investment on $100,000. Before this it had been in the workings since 1995 as Backrub, being built from dorm rooms. The search engine was built first using links to determine the importance of pages on the World Wide Web. After a time Backrub was then renamed Google, as it was to reflect the mission by its two creators, Larry and Sergey. In 1998 they also gained their first employee in Craig Silverstein.
In 1999 Google moved into their first main premises, on the University Avenue, Palo Alto. Here eight employee's moved in along with Yoshka the dog, Google's first pet! By 2004, Google had over 800 staff and moved into their new home of Amphitheatre Parkway, Mountain View. Commonly known as the Googleplex, still to this day. Google also listed itself on the stock market and sold nearly 20 million shares at $85 a pop.
2005 was the year Google Maps was born, utilising satellite imagery, with the directions feature being added soon later. Google Analytics was created this year and offices opened in Brazil and Mexico. Google was now known worldwide and had their name added to the Oxford dictionary in 2006. This was the same year Google purchased YouTube for over one billion dollars in stock.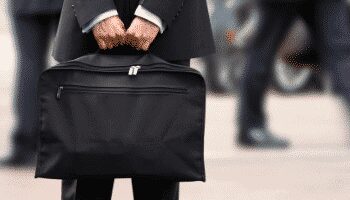 From 2007 -2012, Google debuted its Streetview for its Google Maps an added cycling routes to it in 2010. Google Chrome and Google Voice was born. They also announced their plan to produce self-driving cars in the future. (The Google Self-Drive cars are still a big part of Google's future at the time of writing). Google Drive was also made during this period.
Google's Present
Google is committed to three values: opportunity to learn, opportunity to succeed and the opportunity to be heard. They have a five year project to award and invest $1 Billion into different programs for education, businesses and organisations. With many of the tools detailed below Google are following up with their commitments. Meanwhile for the end user, with features such as Google Drive, working hard has never been easier. 
Today Google also have a huge interest in their own devices. From being the forerunner in Android, which is one of the biggest open source (OS) programs and mobile operating systems in the world, to bringing out their own phones, speakers, VR and streaming devices.
Brands such as Samsung, Sony, LG, Huawei, HTC and Google's own Pixel use the Android operating system.
The self-driving project was renamed Waymo, and at the time of writing this article, they're still in testing. Everyday Waymo using many of its fleet to test their greatest project this decade. Since 2009 when it started, over 7 Million miles have been drove around many parts of America, from city streets to countryside.
The first test drive was completed in a Toyota Prius and now they have over three different types of cars in their Fleet. There is the Toyota Prius, the Lexus RX450h, the iconic firefly and the Chrysler Pacifica Hybrid Minivans. In 20-18, Waymo announced they have partnered with Jaguar to create the first premium cars of the fleet, with an order of upto 20,000 self driving cars.
The Future of Google
So, what does Google's future hold? Google's main way of making money is through advertising online and on YouTube. They have flawlessly conquered the advertising market and are sure to continue the trend of advertising into the future.
Waymo is still a future part of Google, with test drives still being carried out and the fact they are not for commercial use as of yet. By the early years of the 2020's we should expect to see many self-drive vehicles on the streets in major cities in the US and the later years of the same decade being rolled out across the world, in major cities. Robots are another possible future project for Google, with the company buying many major robotics companies. Space exploration is a major future interest for Google, as they have leased a NASA airfield for 60 years to help educate and develop technologies for space exploration.
Education and health are two fields Google are looking into vastly. With the help of the airfield to educate people on space exploration, talked about above, they are also trying to bring Google to the Classroom. Google wants to transform the way we teach, with apps and devices being specifically built for teaching. 
Google has ventured into the health space too: the first project being Liftware, which is a brilliant spoon to help people who suffer from health problems that make them shake/tremor a lot. The spoon is designed to help them eat without dropping their food.
Google's Acquisitions
We all know that Google is a major company with major success throughout the world, but you may not be aware how much of a key factor acquisitions have played in this:
2003- Pyra-Labs (Owned and creator Blogger)
2004- ZipDash, Where2 and Keyhole (A lot of Map companies). 2005, Google Maps was created
2005- Android (Founded by Google)
2006- YouTube (Biggest Social Media in the world)
2007- DoubleClick (Advertising)
2009- reCAPTCHA (Cyber-Security). Used a lot to prove you're human on websites. Stop bots.
2009- AdMob (Mobile Advertising)
2009- gizmo5 (Instant Messaging Network)
2011- eBook Technologies
2012- Motorola (Telecom) Sold to Lenovo is 2014.
2013- Waze (Maps)
2013- Bostom Dynamics (Robotics)
A lot of the time Google decides to purchase companies in different areas when they are deciding to get involved within that certain field. This can be seen in the robotics field by purchasing many robotics companies when they decided to venture into the world of robotics.
This can also be seen in the early days of Google Maps: this tool was published in 2005 and the year before it, Google purchased ZipDash, Where2 and Keyhole. All map companies.
Google's Features
Get Answers (Search, Maps, Translate, Earth)
Watch, Listen and Play (YouTube, Play, Chromecast, Cardboard)
Do more with Google Devices (Home, Phones, VR, Wifi, Fi, TiltBrush)
Stay connected with the help of Google (Keyboard, Android, Wear Google, Chromebook)
Stay in touch (Gmail, Allo, Duo, Plus, Android Messages, Blogger, Groups, DoubleClick)
Keep on top of your stuff (Photos, Contact, Keep, Cloud, Calendar)
Work harder, not smarter (Docs, Sheets, Slides, Drive, Forms, Alerts, Classroom, Fonts, Scholer)
Lifestyle tips with Google (Express, Fit, Flights, Pay, Trips, Waze, Trends, Waymo)
Grow your business (Adwords, Adsense, Analytics, My Business, Sites, Admod, Data Studio, Digital WorkShop, Merchant Centre, Web Designer)
Watch, Listen and Play
With the rise of smartphones and smarter technology, Google has of course jumped on this trend. Streaming has become the new normal for movies, TV shows and music. Mobile gaming on the go has also exploded with games such as PubG, Angry Birds, 8 Ball Pool, Candy Crush and Minecraft all being top games on the Play Store.
One of Google's greatest assets in YouTube. They acquired the tool in 2006 and since then have never looked back, turning it into one of the biggest social media's in the world. Every minute over 100 hours of videos are posted to the site, making it impossible to watch everything on the platform. YouTube's search engine feature is the second biggest search engine after Google's own.
What is Google's Play Store? Their very own play store is a store in which people can download apps for free or purchase them. The store also has sections for music, movies and TV. When purchasing music it works very similar to Apple's iTunes. It means to access your new music, you will need to have the 'Play Music' app, which should already be on your android device. Movies and TV shows work similarly to music.
In the Play Store you can also purchase games and apps. Many games become popular due to Google's own recommendation and it helps get more and more downloads. The store has many helpful apps such as driving theory tests, educational apps and much more. Google have also ventured into the world of Education (Touch more on that below). To help with that, they have created the Google Cardboard, which is a VR for your phone in an affordable way. There are many apps on the Play Store that work with the cardboard.
Do More With Google Devices
Google also have a large range of their own devices. Like many large companies around the world, Google do more than what they are known for, which is search engines. With the help of Android they have brought out their very own line of mobile phones. Other devices include speakers/earphones, laptops, VR, security cameras and streaming devices.
One of the most known Google Devices is the Google Chromecast. It is a streaming device that allows you to stream movies and TV shows to another device such as a laptop or TV. To stream you will need to use an app on your phone. Their phones are also widely known. The first phone was the Google Pixel and now they have a Pixel 2 with a 3rd in the works. Many features on their phones are great, such as the camera and is designed to work perfectly with Android and Google apps. 
Home security and sound systems are high on the agenda for Google. They have many different speakers to fit perfectly into your home and many different types of cameras for your home's security. Other devices include a laptop called the Chromebook, watches and a VR.
Stay Connected with the Help of Google
With the many different devices made by Google, apps and services they offer, it is safe to say Google has designed the Google world to help you stay connected. They have designed features, so you can use them in any situation, allowing you to stay connected wherever you are.
Google's connection with Android has made it easier for users to connect all over the world. Big brands such as Samsung, Acer and many others use the software for their devices, allowing people to connect easier. It also allows for many brands to have the same apps on their devices. Making it very easy to connect to others, share things and find what you're looking for.
What is Google Assistant? On most new Android devices there is a cool feature from Google, called Google Assistant. It is Android's version of Siri. You can use it anywhere, on the road, in your house, even in the bath. You can ask your assistant questions and it will find the most appropriate answer on the web, it can give you directions and it can even change songs on Spotify to a specific song you want.
Google keyboard is an app made by Google. The keyboard allows glide typing and voice typing, making it easier and quicker to type. This makes it effortless to search something on Google, reply to a message or replying to a message hands free.
Stay in Touch
With Google you can also keep in contact with all your work colleagues, friends and family. They have many services that allow instant messaging, which is essential in this day and age.
One of the most used features of Google is their email system, Gmail. With approximately over 1 billion users it is quite a large email system, that competes with the likes of Microsoft's Outlook and Yahoo mail. With Gmail, you can send, receive, forward, save and categorise emails.
Google Allo is a Google Social Media, that works in a way similar to Snapchat. You can share photos and message your friends. Duo is a video messaging app from Google, similar to the likes of Face-time by Apple. Google Plus is another social media form the web/social/connect giants. It works similar to Pinterest only you follow collections instead of pins. You can create your own collections and share them with the world.
Blogger acquired by Google in 2003 is a free blogging service brought to you by Pyra Labs its creators. Users can share blogs with the world similar to the usual 'WordPress.com' working or other blogs. You can have upto 100 blogs on your Blogger under the sub-domain of 'blogger.com'. 
Keep on Top of Your Stuff
Google is also a great place to keep on top of all your information and more. They offer features that allow you to keep photos, videos, contacts and other media safe and secure. You are also able to keep on top of your schedule easily. Google's very own Cloud services are one of the best around.
On the cloud you can store images, files and videos easily, as well as transfer data from one device to another. If you have your Google account connected to it, you can also store apps that you use. This allows users to easily add them to their new devices or if they've reset their device.
With Google you also get a calendar and a place to store contacts. With the contacts you can store all information about your friends, family and connections easily. You can store phone numbers, emails, address and lots of other infiltration about a person. The calendar can be used to help you keep on top of appointments, holidays and other important events in your life. It can remind you about the event easily.
Work Smarter, Not Harder
Google also offer 'Microsoft Office' like applications. Altogether there are Google Docs, Sheets, Slides and Forms. They all work similar to Microsoft Office applications. All the Google applications are ideal to help you keep on top of tasks and to complete any tasks you may have. If you want to make an invitation, it is very easy and many other tasks such as creating a presentation can be easy to perform. 
Docs ——> Microsoft Word
Sheets ——> Microsoft Excel
Slides ——> Microsoft PowerPoint
Forms ——> Microsoft Forms
Google Drive is also another great application from Google. It is the ideal place to store all your files. All photos, videos, designs, drawings an be stored here. From finished files to unfinished application files. With the Drive you can have access to all your files from anywhere with the help of the Drive app. It is also the perfect place to share files with friends, family and colleagues.
Classroom is an excellent tool created by Google to help users with education. It is a free tool for schools and nonprofits. The tool can be set up in classrooms, and assignments and other key information can be shared easily between teachers and students. It also works with many of the other Google apps. Other great features include Google Scholar, a great place to find literature without using Google Search. Google Fonts provide a great place to use web fonts on your website easily and for free. 
Lifestyle Tips with Google
Google can also make your life much easier, with many different apps you can get on your devices and move into a more futuristic world. There are apps ideal for travelling, helping your lifestyle and more.
Trips and Google Flights are two features from Google that can help tourists and anyone travel alike. With Google Trips, planning a holiday, or a day put has never been easier. It also gives you suggestions for what to see in the area that you're. Google Flights is a great tool to help find the cheapest flights to and from different places around the world. With flights it tells you the cost from one city to another, with one click of a button.
Google Fit is a great way of keeping track of any physical activity you do. You can get the app on Android and ios devices as well on google products such as watches. Trends is another feature from Google. With this feature you can find the most trending topic in different regions and countries. From this information, users on platforms like YouTube can jump on the trend and gain many followers and views. 
Other features from Google that can help a person's lifestyle are Google Pay, Express and Waze. Google Express is a product delivering service almost like Amazon Prime. It is only available in the US at the moment of writing. With Google Pay you can pay for products much easier with your card using contact less payment. Waze can provide drivers with the best routes of making it to work or long trips. Accidents show up on the application, which means alternative routes can be shown instead. 
Grow your Business
With Google wanting to help your education/learning, lifestyle, knowledge and social media, it is no surprise they also like to help grow your business. Many of the features can help make you money and others can help develop your business.
Adwords, Adsense and Admod are three features from Google that can help you make money online from websites. Adsense chooses the right adverts for you. Admod allows users to maximize the value of your ad revenue and Adwords allows users to gain revenue by PPC for certain keywords. It helps keywords rank.
Google has also ventured into the world of Retail. They have created 'shopping campaigns' and also a merchant centre. With the shopping campaigns, Google creates shopping ads. These ads target the audience you want to target. The Merchant Centre allows users to create their brand and store on Google. This works alongside the shopping campaigns. 
You can also create a website through Google with the help of Web Designer. Here you can create ideal designs for your business. Google my business creates a listing for your business on Google. It will show people directions to your premises and will be seen on Google search and maps a lot more.
With Google Analytics, business owners and website owners can see who is visiting your website, what they're doing on your website and the difference between your visitors and buyers ration on your site.
Summary: Google's Powerful Tools for Your Business Deserve a Closer Look
Google has ventured into the world of a lot of areas including cars, space exploration, business, education and much more. Their main focus was once search engines but now it is all about providing high quality products to make life easier, more fun and worth living.
All of their products come together to create a single large-scale business and, if used to their full potential, can make your business (and life outside work!) much more connected and organised. Enjoy!