What is a lead magnet? Suppose you have a business that needs leads. In that case, a company that needs to refresh their marketing, or are just curious about effective ways to reach the public and capture interest, then learning about lead magnets and the best practices for creating one could be a huge benefit.
A lead magnet is a product that draws in a potential customer into the buying cycle. It's usually the first point of contact to someone who otherwise has no experience with your brand or product. A lead magnet is typically offered for free or very cheap, and its main purpose is to capture a potential buyer's email address or other contact information.
In the marketing world, contact information is hugely valuable. If you have someone's email address, and they may or may not be very invested in your brand, you can show them the value of your product through efforts such as email marketing. When you have permission and access into their inbox, this is a direct way to tell them: "This is our service – and this is why you need it."
Optimizing Lead Magnets for 10X Conversion
In the digital age, customer acquisition challenges intensify daily across industries. Even as organizations pump more programmatic ad dollars pursuing audiences through search and social streams, most campaigns barely move the needle on qualified conversion rates. Generic promotional offers further dissolve into the homogenized noise. To breakthrough, marketers need to demand consumers' voluntary attention through valuable exchange—the realm of compelling lead magnets.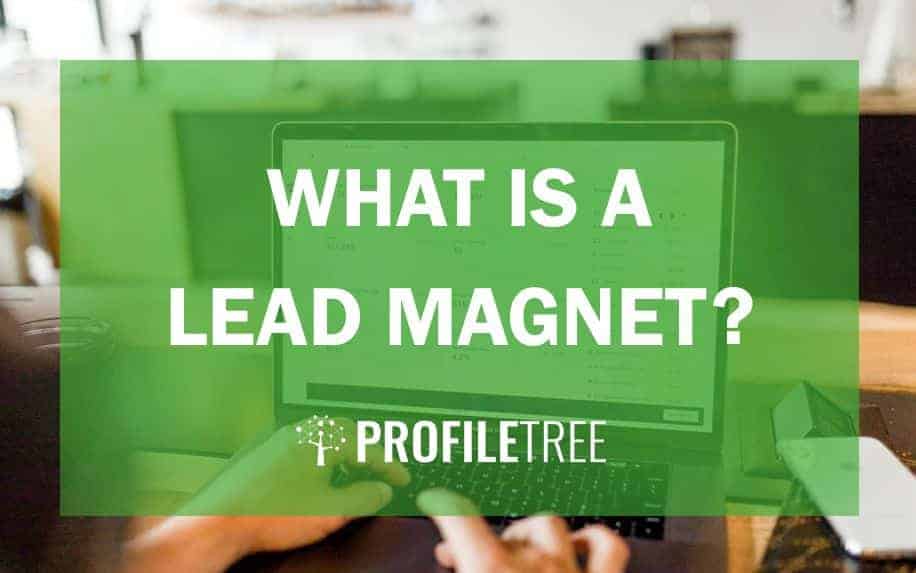 But what elements actually make lead magnets convert? Condensing hard-won lessons into simple, actionable educational assets with slick packaging and benefit-oriented copy guarantees enhanced perception and click appeal. Gating insider knowledge, exclusive deals and productivity tools behind opt-in forms drives higher quality subscriber actions while automated nurture tracks fuel ongoing value.
This guide examines advanced lead magnet structures and optimization levers employed by 7-figure online entrepreneurs to repeatedly capture high-intent audiences across verticals. Uncover battle-tested templates and promotion frameworks setting apart serious customer acquisition programs. Let's explore the mechanics of lead magnet mastery elevating your ROI today.
So, what is a lead magnet? It is a way to create that first point of contact with someone, by capturing contact information, to hopefully turn them into a loyal customer.
Table of Contents
Examples of Lead Magnets
So we understand how a lead magnet functions, but what does a lead magnet look like? There are many lead magnet examples, some of which are relatively inexpensive to produce. If you want to know how to create a lead magnet, the answer may be more simple than you imagined. Here are a few lead magnet ideas to get you started.
E-Books and Reports
Creating a report, e-book, or a white paper that is relevant to your audience, quick to read and contains legitimately helpful information is a great way to capture emails. Offer this material as a PDF download that will be sent to a person's inbox once they put in their email address.
The offer has to be exciting enough to get someone to put in their email, so make sure you know what kind of information your audience is looking for.
If your website has informative articles and blogs, offering something to supplement the information in your content can be a very enticing offer. Many tourism sites have lead magnets similar to reports, as they send out newsletters and exclusive brochures.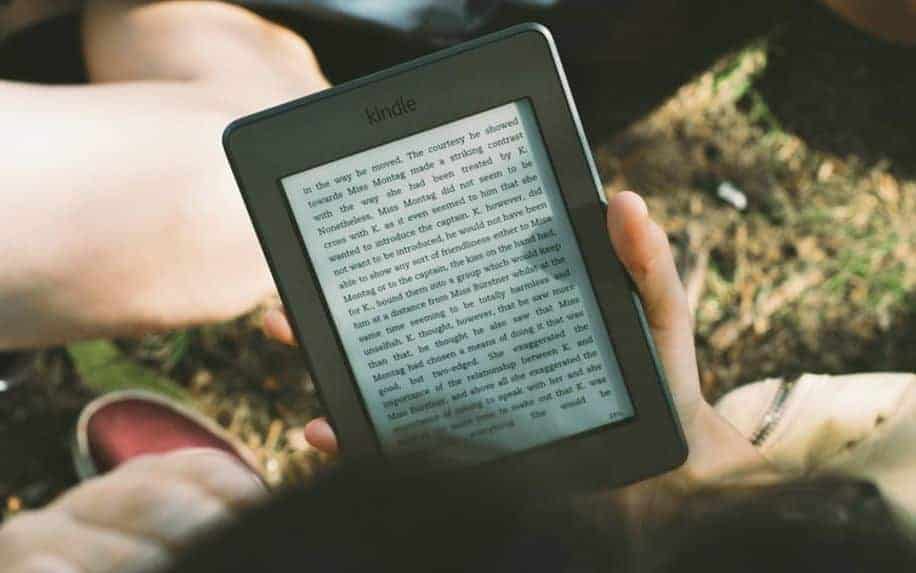 Coupons, Deals and Free Shipping
People love saving money, and if they are planning to purchase something already, why not get it for a discount? This lead magnet idea works best for e-commerce websites, but they're not the only ones who could benefit from it.
Having a popup on your website that offers a discount or free shipping once you sign up for email newsletters can be applied to many different types of businesses. This method of lead magnet design is pretty simple, because all you need is a coupon code or a great deal to offer.
Quizzes and Tests
People love to test their knowledge on relevant topics, and see how they measure up against others. Everyone's number one interest is themselves, so creating a quiz or test on your website can be a great lead magnet.
Once someone answers all of the questions in the quiz, they are then prompted to give their email address to receive the results of the quiz. Many people will put in their email address just to know what their results are, but the quiz itself has to be interesting enough to get someone to start it in the first place. Quizzes are more time consuming and a little more difficult to create than e-books and coupons, but the reward can be great – proven by the popularity of BuzzFeed quizzes.
Live Webinars
Free live webinars for your audience are a great way to capture contact information. It's also a great way to show the personality of your business by the tone that the webinar presenter sets. Webinars are great lead magnets for those in industries that have a lot of people eager to learn. Industries like marketing and software can benefit greatly from this type of lead magnet design.
The most important thing about this type of lead magnet is to make the webinar engaging and informative. If the webinar is boring or goes over obvious information, the viewer will likely find something else to do with their time and never think about your company again. Of course, you need to ensure that you're generating the right leads to target with your live webinars in the first place. Otherwise, all the effort put into organizing them will be wasted. Using top tools for lead generation is advised, as it takes the hassle out of this process.
Free Trials and Free Samples
People love free things. While it may seem counterintuitive to give away your service or product for free, this lead magnet can be very useful. If you deal with software, giving away a free 30-day trial is a great way to introduce someone to the benefits of your product. They'll get used to having the software that, at the end of the 30 days, they'll likely want to purchase.
If you are in ecommerce, giving away a small product can show potential customers the quality and usefulness of your products. Many ecommerce sites offer products for free if the customer just pays shipping. This option is also beneficial because once a person gets your product, they will likely tell their friends, increasing your visibility.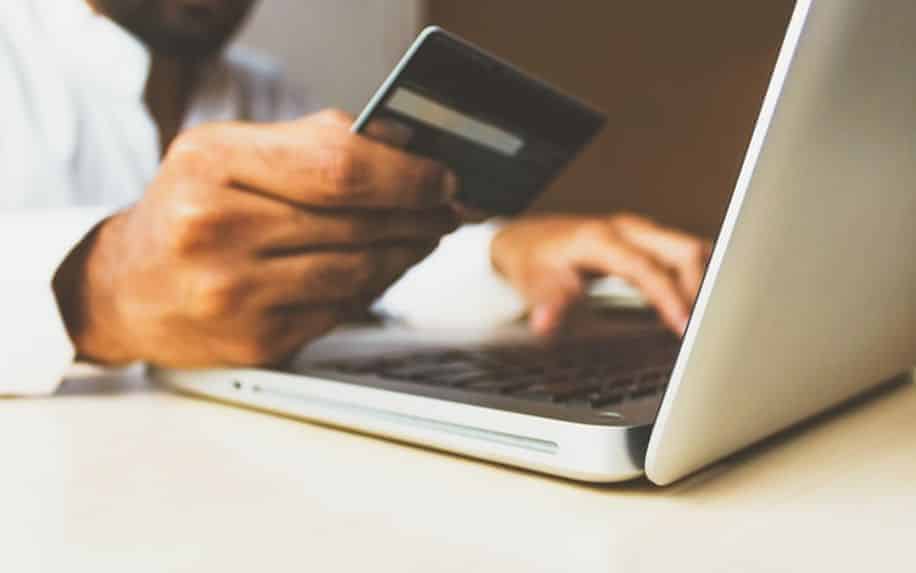 Why Should You Use a Lead Magnet?
A lead magnet is a proven method of generating prospective customers and increasing sales. It gives people a taste of the product or service you're offering. Using lead magnets can show your potential customers that you're not just trying to take their money – offering a trial subscription or free product sample allows them to see why they need your business.
You can prove that you know what you're doing and you know how to help your audience. This allows you to position yourself as an expert in your industry. The opportunities lead magnets can create are endless.
Lead Magnet Adoption & Conversion Stats
Recent surveys on gated offer adoption include:
Over 65% of B2B product companies now leverage lead magnets as the top channel for capturing direct inbound inquiries
Lead magnet conversion rates to opt-in average between 25-45% outpacing standard blog content by over 320%
Compelling lead magnets uplift customer lifetime value by over 20% through accelerated trust and familiarity post opt-in based on impact assessments
Elements of High-Converting Lead Magnets
Clear unique value proposition explained upfront questioning assumptions – get a sneak peek, learn secret tactics, access special discounts etc
Assertive, benefit-driven copywriting style focused on education, inspiration or entertainment
Polished, visually engaging design templates reflecting brand quality
Easy delivery directly to inbox or access via website download without heavy friction fields
Top Formats & Selections
eBooks – Longer form guides, research reports or compilations codifying advice best packaged from 15 to 40+ pages as PDF/text assets
Video Courses – Structured training content sequenced into short video modules drip releasing value
Toolkits/Templates – Tactical sets of frameworks, spreadsheets, editable presentations for applying advice ($197+ value)
Webinars – Interactive virtual workshops adding coaching depth
Landing Page Best Practices
Progress trackers during access process build excitement and reduce drop-off
Minimal steps streamline opt-in reducing fields to only essentials like name/email
Prominent placement of opt-in form visible above the fold without other distractions
Outline full deliverable details to reassure quality before accessing
Post-opt-in confirm receipt messaging pumps anticipation
Nurture Framework
Delivery Confirmation Email – Appreciate opt-in, link access, get started guidance
Quick Win Follow Up – Early practical application of asset takeaways
Reinforcement Emails – Motivation, tips for implementation
Offer Expansion – Upsell expanded paid version, exclusive deal
Webinar/Video Course – Deepen training and engagement
Personal Consultation – Qualify product fit, customize solutions
Examples of Captivating Lead Magnets
Finance – Indexed guides to market performance trends
Technology – Compilations of expert predictions on industry transformations
Healthcare – Interactive self-assessment tools calculating risks
Marketing – Video interviews of senior brand executives across categories
Expert Perspectives on Scaled Lead Gen
We systematically test various formats, offers and creatives while holding nurture flows constant – this reveals highest converting templates for each vertical." — Neil Patel, Co-Founder of NP Digital Agency
What is a lead magnet FAQ
Q: How much do quality lead magnets cost to produce?
A: Professionally designed lead magnets tend to range from $500 to $5,000+ for technical ebooks or toolkits to $15,000+ for video courses depending on length, formats and promotion required.
Q: What promotional channels work best for lead gen offers?
A: Social media ads targeted using interest and behaviors allowing offers to be discovered work very effectively for lower funnel lead gen alongside google search ads. Email sends to warm audiences also convert well.
Q: How strictly should we guard our gated offer assets?
A: While protecting full versions to nurture customers, repurposing evergreen elements into blogs/social content helps continue attraction. Can also release condensed versions publicly later to build authority.
Q: What metrics indicate lead magnet success optimization?
A: Beyond total opt-ins, critical to analyze quality through sales qualified conversion rates, customer lifetime value achieved and asset referral rates assessing viability for refinement.
What is a lead magnet Conclusion?
Lead magnets have moved from nice-to-have to essential tools in any savvy digital marketer's customer acquisition playbook today. With cost-per-clicks rising across channels, standing out early and providing value that earns attention delivers the rare permission required to culture customers in increasingly distracted environments.
Yet generic offers and misaligned nurture journeys waste resources. By fixating first on addressing precise pain points for each target persona through magnetic messaging and stylized delivery of educational, inspiring or exclusive assets sets you apart immediately while automated flows continue engagement. Test and optimize these critical first touchpoints continually as the market evolves.
These are just a few lead magnet examples. The most important thing to remember about creating a lead magnet is offering your potential customers real value. Don't skip over the details – people are likely to notice. Capture their attention right off the bat, and they're more likely to give you more attention in the future. Some related reading:
Understanding Business Strategy in the 21st Century
Social Media Guide: COMPLETE One-Stop Essentials
What Is An Expiring Domain? And How You Can Avoid It
Now that you can answer the question, "What is a lead magnet?" you can go out and begin capturing leads for your business.