Wherever there is an audience, there is a marketing possibility.
Today, TV advertisements are now considered old-fashioned as the focus has moved towards internet marketing.
Today, it is estimated that more than 5 billion people own a smartphone. This has become the main way people consume content, communicate and make purchases. This has created a surge of businesses channelling their focus to app development to capture their audience's attention as there are some apps on the market that reach millions of downloads.
For a business looking to launch and grow online, app development might sound intimidating especially if you are worried about the app development cost. Therefore, there has been a number of app development software to make creating apps easier.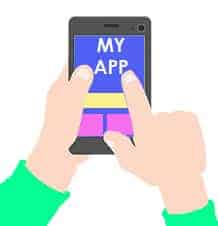 What Is App Development?
You may have already an idea for a theme for your business app that you are looking to develop which is a good start. For absolute beginners, there are some basics that you should know before looking into mobile app development for your business.  The first thing you need to decide on is what platform you want your app to be downloaded from or do you want it to be available across a number of platforms.  Each operating system has its own platform. For Android, there is Google Play. For Apple, there is the App Store. In addition, there are platforms for Windows and Blackberry. Each platform has its terms, pros, and features.
The common process of app development after the research stage can be broken down into the following stages;
Wireframe
Technical Assessment
Prototype
Design
Development & Testing
Launch
Should Your Business Get a Mobile App?
For some small businesses, looking into app development may beyond their budget while for others, it may be a priority as their business model may revolve around an app, both mobile app development and web app development.  Popular examples of businesses that revolve around mobile app development are, for example Uber, or any application made for ordering food from local restaurants.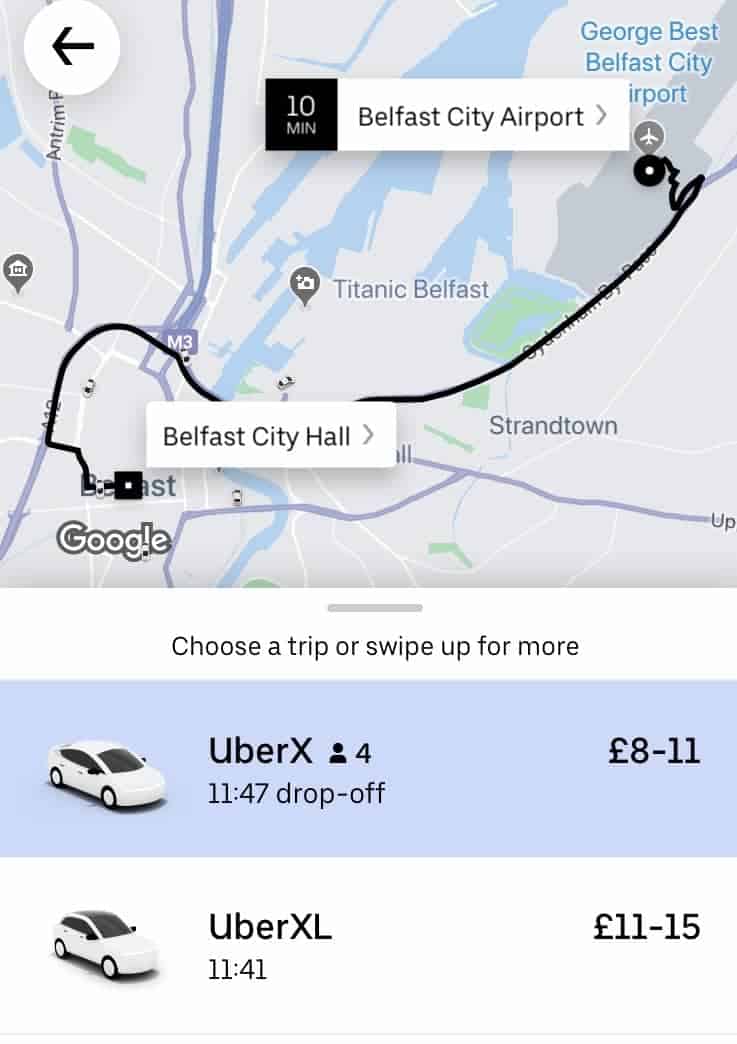 The core of their business is making "ordering a cab or a meal" available through a mobile application. They have done this by creating a medium through their app.
Here are some reasons why your business needs an app development service.
As society moves forward,  more business audiences despite the industry can be found online as screen time on mobile devices continues to increase. If you want to reach your audience, you need to be where they are. Having an app means that your customers will see your company's logo on different platforms for applications. It will make your business look more familiar, more serious, and trustworthy. This is your first step towards making the conversion of a sale.
Most search queries are done on mobile devices and it can be extremely off-putting for a user to use a business website that is not mobile optimised. This can cause the business to lose potential sales and customer completely. Apps are more efficient when it comes to speed and features, they are specifically designed for mobile devices like smartphone and tablets so they are way easier to handle.
Your audience, both new and existing, feel more comfortable and secure knowing that they can reach your business anytime, anywhere. If they know they can contact you for an inquiry, a purchase, book an appointment or a complaint, through an app, it will make them favour your business over another that didn't consider adding app development in their business model. When you offer an app service to your clients, you are somehow providing them with a personal assistant.
A Digital Marketing Channel
As you get closer to your customers, you can upsell them new products and services your business may be offering. Through sending reminders and notifications, you can offer your customers promotions and discounts. This is an excellent way to keep in touch with your clients.
Types of Apps
There are several types of apps:
Native apps are "created for a specific platform (iOS or Android) using the software development tools and languages supported by those operating systems. iOS app development uses Xcode and Objective-C, whereas Android app development uses Eclipse and Java." HTML5 apps "take a write-once-run-anywhere approach to mobile development. Apps developed in this framework are cross-platform compatible and require only minimal changes to ensure complete functionality in each operating system." Hybrid apps are a mixture of both; they are rather native apps which allow an HTML5 app to be embedded within them.
App Development Software
If you aren't the technology field, strange terms and tech-talk can be confused and overwhelming. You can still develop an app without knowing any coding. If you are experienced with different technology, developing an app may not be a tough mission for you at all. All you need is an app development software, and you would handle it from there. However, if you are totally unfamiliar with programming, or you could not use an app development software, do not get frustrated. There are app development companies or you could take an app development course but we have you covered as there are several app development software programmes that can help you establish a successful app without a technical background.
Here are some of our suggestions:
Mobile Roadie is one of the most popular mobile app builders. It requires no coding, and you can build an Android or an iOS app. Having created successful apps for celebrities with some apps reaching millions of downloads, they are very well recognized. The tool gives the clients the opportunity to customize their own apps. There are initial setup costs with his software.
AppyPie is another well-established service that allows users to customize and build their own apps. All different platforms are supported. In addition, they have different payment options, starting from building your app for free up to pay per app. Prices vary according to features.
What Should You Watch Out For?
The research aspect of app development for your business is one of the key elements of the process. With the research, you should be able to highlight realistic goals for the apps and a plan for how it should work however there are issues that can still arise. These are;
Choosing The Wrong Platform for Your App
If you are aiming to create a paid app, you should go for an iOS app. Although Android has a larger number of users and apps, more iOS users are willing to pay for an app than Android users. It is safe to say that it would be much better if you can have both.
Forgetting to Set Up a Plan
Do not forget that this is a digital marketing channel, so the same rules apply. Creating valuable content is the principal. Engaging your audience is what will keep them coming back to your app. Think of the problems your audience are facing and create an app that will solve that problem for them. Make the audience need your app. If they need it, they will definitely download it.
The great Steve Jobs says "Design is everything." There are thousands of apps on all platforms which are completely ignored. The main reason is often poor design. Make sure your app is interesting and appealing to the eyes of your audience.
How would people know about your app if you do not promote it?
If you have the best app out there and no one knows about it, there is no point. Let your customers know that you offer an app that will make things easier for them. Encourage them to download it and rate it if they love it. Good reviews are always a plus. Your audience's feedback about your app is key to improve future app development on your existing ap and when planning further apps. Add any missing features through an update and remove anything that annoys your users.
Back to Basics
App development software is now easier and more flexible for those who lack a technical background. Therefore, there is no reason why you shouldn't consider if your business will benefit from an app. App development makes your start-up look better and gives you credibility. If you have an established business already, then building an app will take you one step further and help you develop a new communication method with your existing customers, as well as your potential ones.
Can we help you with your business online? Check out our services!