Voice search is a brand new technology that allows users to talk to a virtual assistant, which runs search queries for them without having to look at a screen. This makes voice search SEO a great opportunity for your website to gain exposure by showing up on these search queries. In this article, you'll learn all about voice search SEO and how you can utilize it to generate more traffic for your website. Digital marketing is all about adapting to the latest and greatest in technology. You can get an edge over the competition and will allow your content to generate traffic for your business.
What is Voice Search Technology?
Voice search is a relatively new technology that allows users to directly talk to their virtual assistance in order to make them look up things for them. This is becoming incredibly popular because of the advancement in voice recognition technology. This allows your virtual assistance to quickly and accurately understand what you are saying and is often faster than searching manually. Additionally, You can use voice search to look something up without having to look at your screen. This is incredibly useful while driving or for people with impaired vision. You can have access to voice searches almost everywhere since it is available on almost every single device. This is a significant audience that can be targeted in order to generate a lot of traffic for your website.
1- Google Assistant Voice Search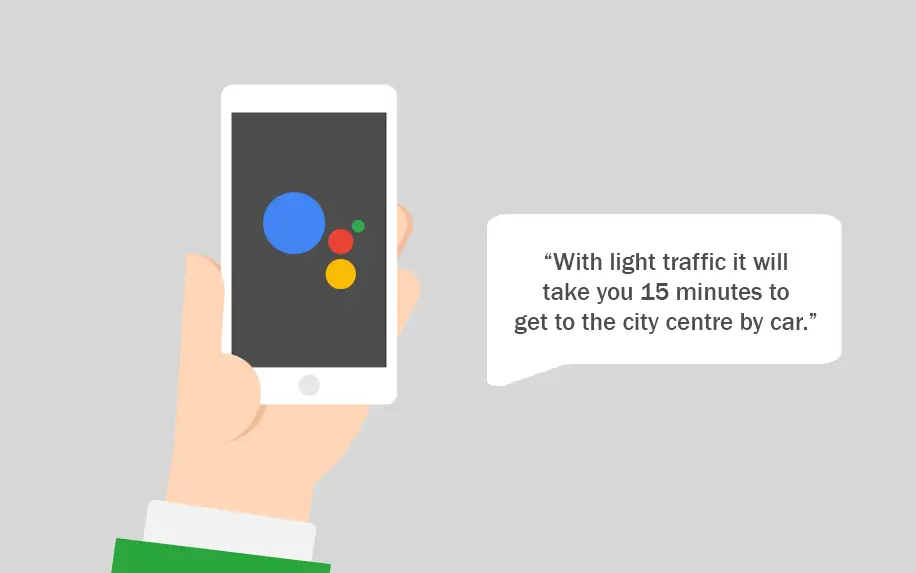 This software was created by Google specifically for Android devices. This
virtual assistant
is powered by advanced artificial intelligence and voice recognition software developed by Google themselves. Your Google Assistant can schedule tasks, launch apps, set alarms and even search the web for you. You just have to speak the phrase "Ok Google" and it will begin listening to your voice commands. You can even use it to control things in your home. Many household devices are even compatible with it, allowing you to control them using voice inputs. According to statistics, android devices represent about 85% of the mobile market share, which means that voice SEO can allow you to tap into a large audience which will surely provide your business with much more exposure. The Google assistant is not just limited to smartphones, you can also find it on smartwatches running
Wear OS
or even in your car via
Android Auto
.
2 – Siri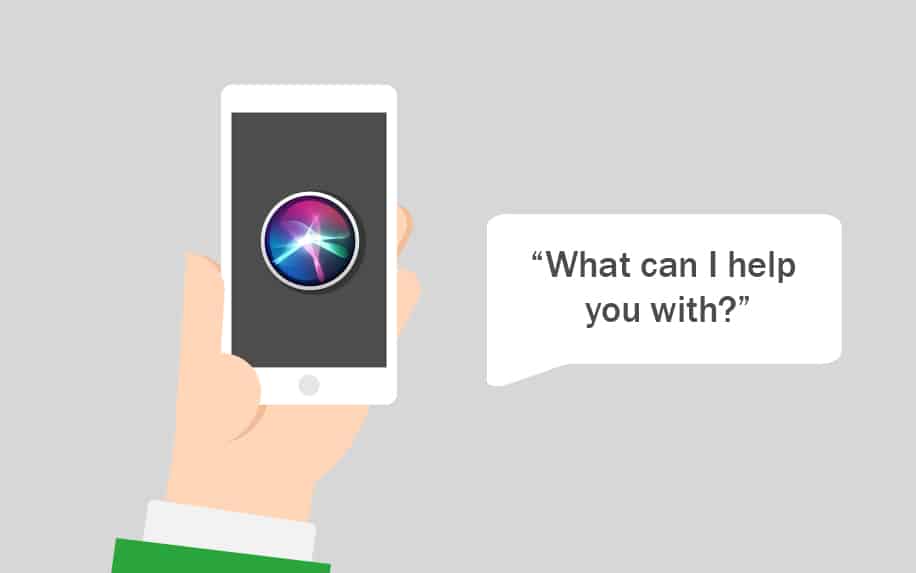 If you're more of an iOS user, Apple has got you covered with Siri. Siri is a smart virtual assistant that will allow you to do various tasks such as making calls, texting someone or search the internet for information. Apple prides itself in providing users with a hassle-free experience and Siri allow you to do just that. You can use Siri to quickly set-up reminders, alarms, make calls or even quickly look something up. Similar to Google's assistant, Siri is compatible with a lot of appliances allowing you to control them with just your voice. Siri can be accessed from a wide range of Apple devices, this includes their smartphone, laptops, smartwatch and even their entertainment devices. Initially, Siri used Bing for search queries, however, they have recently switched to Google to match their browser's default settings.
3 – Microsoft Cortana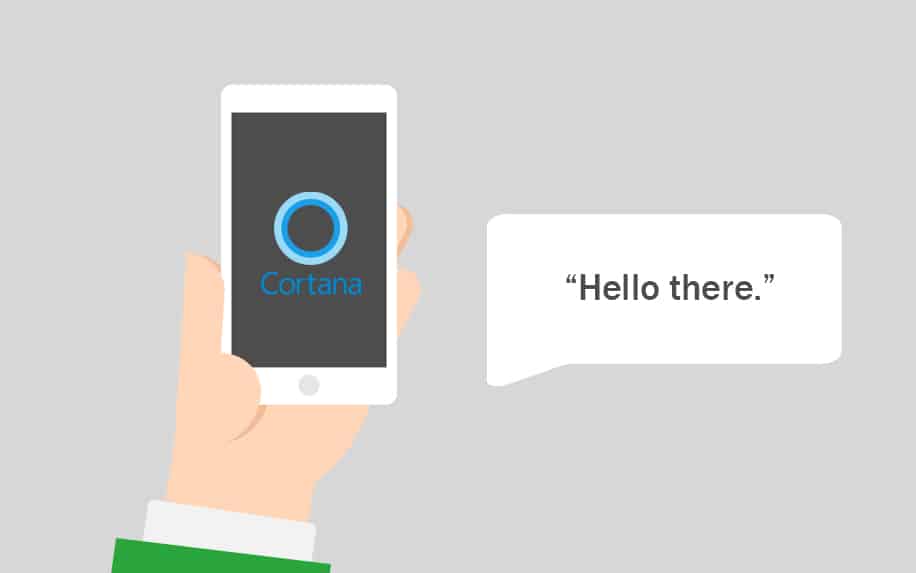 This is Microsoft's own virtual assistant created to compete with Google's and Apple's. This software assistant can be found on all devices running the Windows operating system. Be it a laptop, desktop or even smartphone, you can find Cortana almost anywhere. Similar to other virtual assistants, Cortana will help you schedule your tasks, set reminders and even search the web hands-free. This is especially useful on the computer where productivity is all about multitasking and Cortana allows you to look something up quickly while you are working on something else. Cortana uses Bing for its searches, making it one of the only voice assistant that doesn't query through Google, which means that you can specifically target Cortana users if you wish.
4 – Amazon Alexa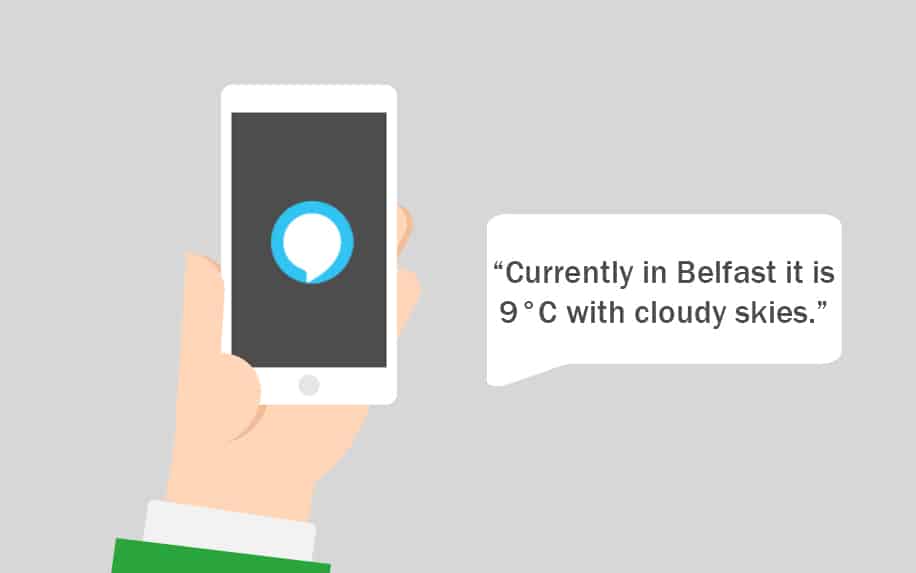 Alexa is a virtual assistant created by Amazon in order to implement Amazon services in your everyday life. Amazon Alexa connects to your Amazon account and allows you to use your voice to look at, order and track products from Amazon. They capitalized on their next-day shipping in order to encourage customers to use Alexa for their household necessities. Naturally, when you use Amazon's Alexa, you're searching through the Amazon website. This can be a great opportunity for Alexa voice search SEO to boost your product's sales. Unfortunately, Amazon no longer provides data regarding search queries so you'll have to depend on analyzing your target audience to understand their voice search trend.
How Is Voice Search SEO Different from Text SEO?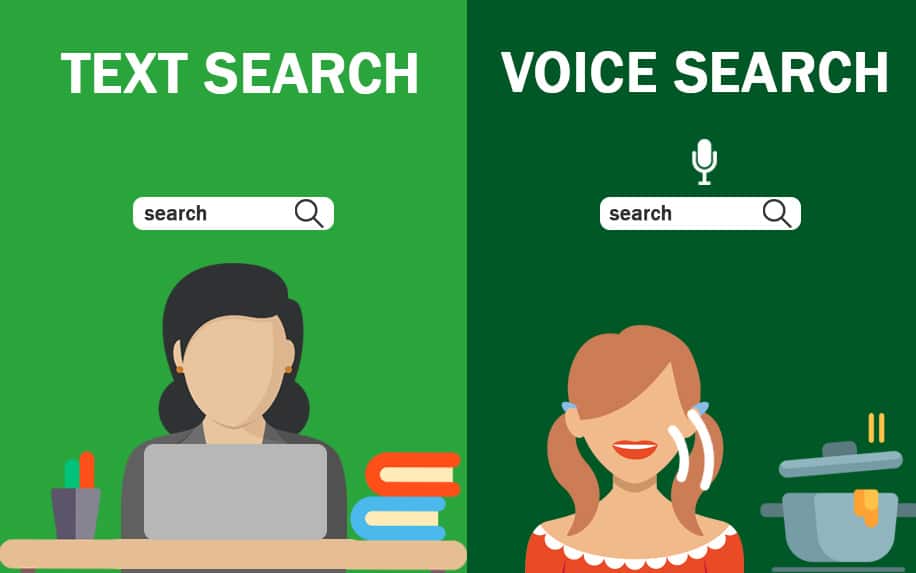 Naturally, voice SEO differs quite a lot from traditional SEO. This makes sense, because users interact differently with search engines when they use virtual assistants. Let's take a look at the specifics.
Keyword Length
As voice recognition became more accurate, people starting talking to their virtual assistants like a real person. This means that your search queries are likely to be longer than a traditional text search. These keywords are very similar to
long-tail keywords
. This is usually due to the fact that voice assistants will usually ask for refinement questions in order to narrow down the search query. Similar to long-tail keywords, you will be targeting a very specific phrase and trying to address that question or need in order to ensure that you get the top ranking on that search term. This can be especially useful if you sell a certain product or if you are organizing an event that you want people to find and attend.
Focus on Proximity
A large portion of voice search users will be using it on the go. Whether that be in their car or while they are simply walking. This means that they will be searching for things that are nearby to them. This can be especially useful if you own a brick and mortar shop, restaurant or repair service. Voice Search SEO is extremely important if your main target customers are in a local community. It will give you a competitive edge over the larger businesses that cover several regions at once.
Provide Answers
More often than not, a user that is searching using voice is simply looking for an answer to his question. That is why you should work on creating a summary or a glossary of your content that the search engine can simply pull and read out to the user. This is often in the form of a rich snippet that google reads out and if it answers the user's question, it is favoured the next time someone searches for something similar. Additionally, you should look to create content to answer specific questions like "What is the best x ?" or "How to make x?" as these are the terms most commonly used by people conducting a voice search.
Do Your Research
Since big players like Amazon do not release data about keywords, you'll have to conduct your own keyword research. This can be done by identifying your target audience and learning about the topics that interest them. Afterwards, you can use
keyword generator tools
to help you come up with all possible keywords for a topic. A great tool for "question" keywords is
SEMRush's magic keyword tool
. This tool allows you to enter a keyword and then display all question-based queries and their relevant data. This allows you to identify popular questions asked by your audience and create content around these questions. It is especially useful for voice search SEO since finding the appropriate keyword can often be all it takes for your content to end up as the chosen result. Another great tool for finding questions to cover is
Answer the Public
. This great tool allows you to input a term, and it then generates a list of questions using almost every combination of words to allow you to cover the most ground in your content. Not only is that a great way to find topics to address, but also it will help you create useful content that answers every question that might come to mind.
Mark-Up Your Data
Voice searches are usually done because the customer is looking for something. By properly setting up your metadata using HTML mark-up, you can tell search engines what kind of content it is looking at. That's especially useful to label things like your contact details, physical location and even summaries for a post. You will also make it more likely for your links to show up as a featured snippet on search engines like Google. Voice assistant can then pull that data as an answer to user queries. This is often followed by a visit or call to your business which can then easily be converted to a sale. Making voice search SEO a crucial tool for not only increasing sales but also exposure to your business.
Be Exact
When it comes to voice search SEO, the search engine will favour short results as the voice assistant will have to read it out to the user. This means that short, concise answers are more likely to rank higher as they'll provide users with the best answer without using up too much of their time. That's why you should always provide a summary of your post that quickly answers their inquiry. A good way for you to write a lot of answers in one page is to create an FAQ page. FAQ stands for frequently asked questions where you will be able to address various questions about your business and its product in a format that is friendly for voice assistants to read out.
Voice Search SEO Checklist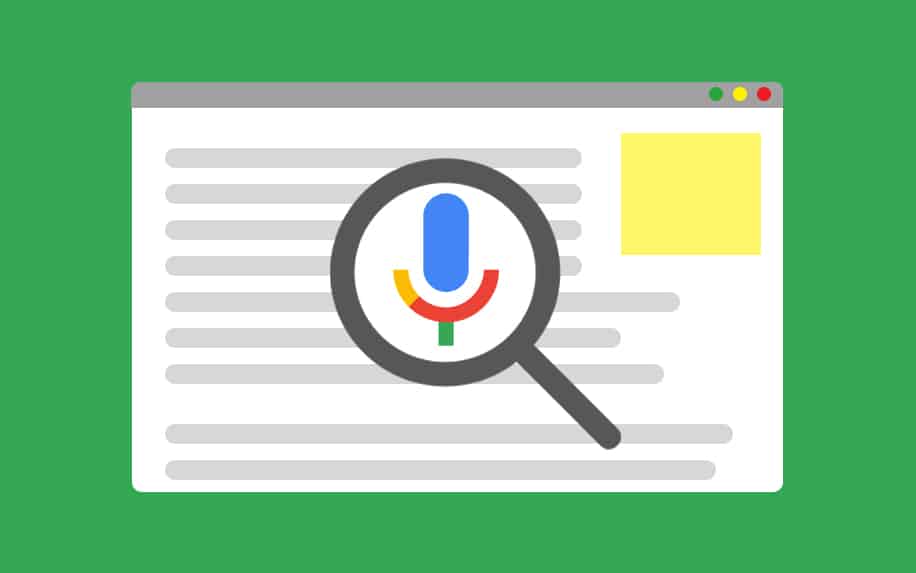 According to research, the average voice search answer
is 29 words
. This means that you're much more likely to end up as a result if your answer is within 29 words. Additionally, here are some more rules that are specific to voice search SEO:
Fast page speed,
30 words or words,
Does your answer have a social engagement,
Is your answer easy to read,
Does your answer appear as a featured snippet,
Is your content properly marked for search engines
What is Voice Search SEO Good For?
Taking up a strategy for voice search SEO can be especially useful for your business if your desired engagement can be completed right from the voice assistant. If you sell a product through Amazon, having your product show up in the search query can be all it takes to see a massive boost in sales. Similarly, if you provide audio-based content like audiobooks or podcast. Additionally, if you are hosting local events, voice search SEO can be one of the best ways for your event to gain exposure with your desired local audience. This is often directly converted into bookings for your event which can definitely be a big factor on the success of your local event. This means that you should pay extra attention to
location-based SEO
. This ensures that all the relevant information about your business is present on famous apps like google maps. By having information like working hours, address and contact information, you can expect a direct increase in customers. That is because voice searches can often lead to visits or calls to your local shop. This often leads to a purchase of your product or service which is the ultimate goal of your marketing efforts.
Voice Search SEO Services
Optimizing your content for voice search SEO can be a challenging task. Especially because this is a relatively new technique that is not very popular yet. That's why you might find it useful to hire an agency that optimizes your website and its content for voice search for you. Here is one of the best voice search
SEO agencies
that you can use:
WebFx Voice Search Optimization
WebFX
is a known agency when it comes to digital marketing. They have started focusing on voice search SEO and their professionals can significantly boost your voice search rankings. Here are some of the features they offer:
Keywords for featured snippets,
Content creation (up to 400 words),
Metadata categorization,
Optimizing images and post structure,
Analyzing and scoring your content's readability,
Dedicated project manager.
Voice Search SEO: Bottom Line
Voice Search SEO is a relatively new technique that allows you to tap into the huge amount of users using their virtual assistants to search the web. In this article, you can learn more about voice search, its main market leaders and how it fundamentally differs from traditional SEO. Additionally, you can follow these guidelines in order to ensure that your content is voice search friendly. By following the voice search SEO checklist, you can expect to generate a lot more traffic to your business as well as an increase in sales. Customers users voice search are much more likely to visit your business if they find it using voice search since they are is usually a sense of urgency when making a voice query. If you'd like to further increase your business' exposure, be sure to check out the
social media marketing guide
.