In this week's Business Leaders interview, we cover digital transformation for retailers.
ProfileTree CEO Ciaran Connolly sat down with Martin Neill, CEO of AirPOS, to gain his insights into the growing world of ecommerce.
AirPOS is a full retail management platform that provides complete ePOS (point of sale) and ecommerce solutions for business both online and in-store.
In our interview, Martin shares his business background and how ecommerce is the future for businesses big and small.
Watch the full video below and read on to learn more about Martin, AirPOS and ecommerce.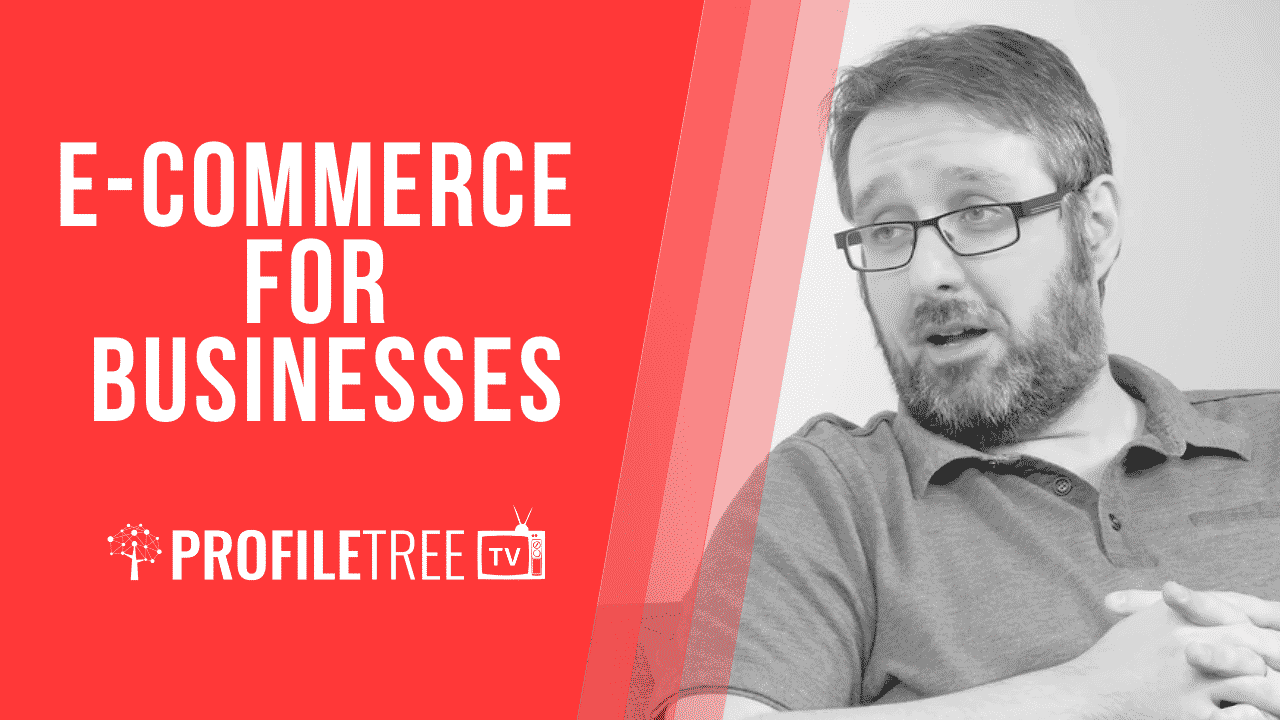 From Journalism to Ecommerce: Martin's Journey
In his career, Martin has gained experience across many different industries – including marketing, journalism and technology as well as offering talks in local schools about getting into the business world.
"I have done a lot of stuff – real interesting, sometimes massively stressful, often euphorically great – in music, journalism, charities, tech – it's been fun all the way."
Martin's segue from journalism into tech came from both industries relying on one another as the digital world was quickly adapting.
"I transitioned from journalism into tech because there's a nice interface in creating websites. So it was very useful being able to write and also being able to publish your own content. So I kind of came in through the backdoor into tech because it was facilitating everything I needed to do."
Twenty years ago, Martin started working on ecommerce for small retailers.
Speaking on the growth of ecommerce, Martin says it is all down to better accessibility these days.
"I think now – twenty years down the line – the tools that were beyond the reach of small businesses are available through better opportunities.
"Although I think ecommerce is still a mystery to a lot of small businesses and it shouldn't be anymore. Certainly AirPOS's mission is to try and demystify that and put something useful in everyone's hands at the right price."
Since then, Martin's portfolio of clients has continued to grow. Through the life of the business, Martin has now seen that more businesses like small retailers are looking to digitally transform and move their business online with ecommerce solutions – especially with AirPOS.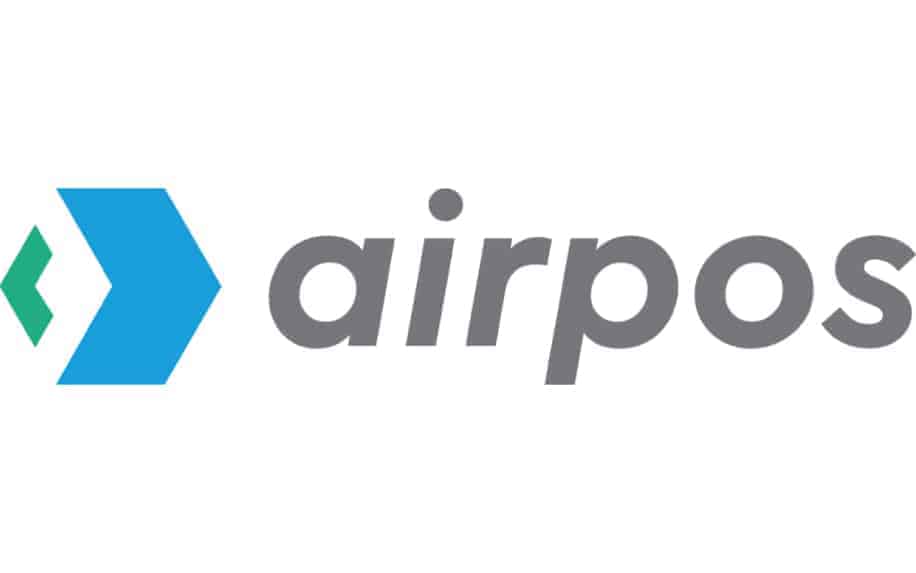 Investing in Your Own Ecommerce Site
Martin feels that retailers should create their own ecommerce website before venturing into selling on websites such as Amazon and eBay, as he feels they have hidden hurdles and algorithms that can affect smaller retailers.
"If you can sell on eBay and Amazon that's great. It's all about activating sales channels.
"But you should know what you're getting into – if you're selling laptop stands, Amazon's own stuff will outsell you. They are just going to promote their own stuff every step of the way."
This decision should be based on your primary customer, by considering their expectations and thinking from their point of view. Martin believes that if your customer expects to buy online, it makes sense for you to be online too – otherwise, they will go to competitors or larger retailers.
"If someone can't go and buy something from you from 8am or 8pm – they will just go to Amazon. Therefore it makes sense for you to do so yourself.
"If I owned a shop, ecommerce would be one of the first things I would do. I would even do it before opening the physical store."
Martin emphasises the benefits that also come with investing in ecommerce today.
"The good thing about ecommerce is that it can be on anything – an app on your watch – it is widely distributed and accessible. It is still early days for the tools that are now available, but they will only get better as time goes on so it is a great time to invest in it."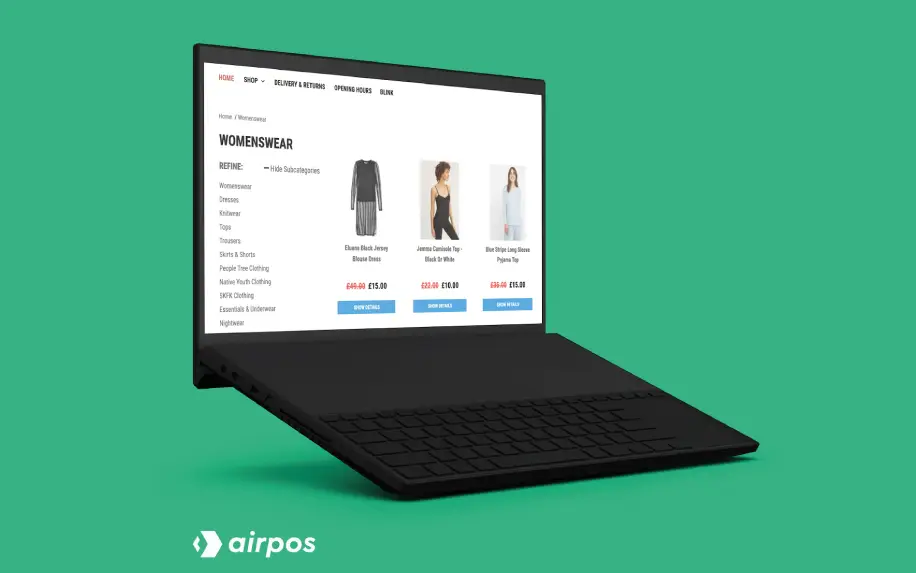 Advice on Getting Started with Ecommerce
Martin explains that to him, ecommerce is selling through any device and being readily available for people who want to buy from you.
Ecommerce is the number one solution to a very common problem. Often, it is down to convenience and accessibility – two core customer needs. Retailers will often strategise and start up an ecommerce business as a result of customers wanting to access them in a more immediate, seamless way.
"If someone wants to buy from you on their phone, their tablet, on their computer – they should have a means of doing so."
AirPOS was created to provide businesses big or small with the tools they need to make transactions, record sales, manage customers and track inventory across multiple devices and locations.
With these essential ecommerce resources, a retailer can make itself readily available for growth. With the click of a button, a business can instantly see the results and generate more profit.
Martin says getting started with ecommerce is all about identifying your problem, and investing in a solution to make the customer's life – and business's life – easier.
"The problem I saw for AirPOS was that there was no system on this earth that could allow you to sell your stuff online and in your shop and control your inventory. It is one of value."
"I would say if you have got a problem to solve – you will never have more fun or stress trying to solve it with ecommerce. You should definitely do it if the opportunity is in front of you.
"Be it investors, staff, family or all sorts of people in a support network – they will understand that you are trying to do something of value for your business and will come along with you."
If you want to learn what ecommerce benefits are available to your business and how it can grow with ecommerce systems from AirPOS – check out our full Business Leaders interview with Martin.
Become a Part of Our Business Leaders Series
Interested in featuring on our Business Leaders series? In our acclaimed series, we share amazing advice, tips and stories from business owners, managers and senior leaders.
From growing your business to looking after your staff, new industry insights and innovative ideas – we cover everything to inspire professionals across all sectors. If you want to become a part of it, simply drop us a message.