We live in strange and unprecedented times, with the vast majority of businesses and organisations being forced to slow down much of their operations.
However, many businesses have thrived during the crisis, with house moves and property purchases still pushing forward.
In a highly relevant interview recorded ahead of the Coronavirus pandemic, we sat down with Sean O'Connor to talk about his self-storage firm Go Box, and how he used his experience in digital marketing to grow the business.
To find out more about Sean's business growth using digital marketing, check out our full Business Leaders interview, or read on for the highlights.
From Family Business to a Fresh Start: Sean's Journey
Sean O'Connor begins our recent episode by introducing himself and taking us on a brief walkthrough of his personal and professional journey, before embarking on his entrepreneurial path.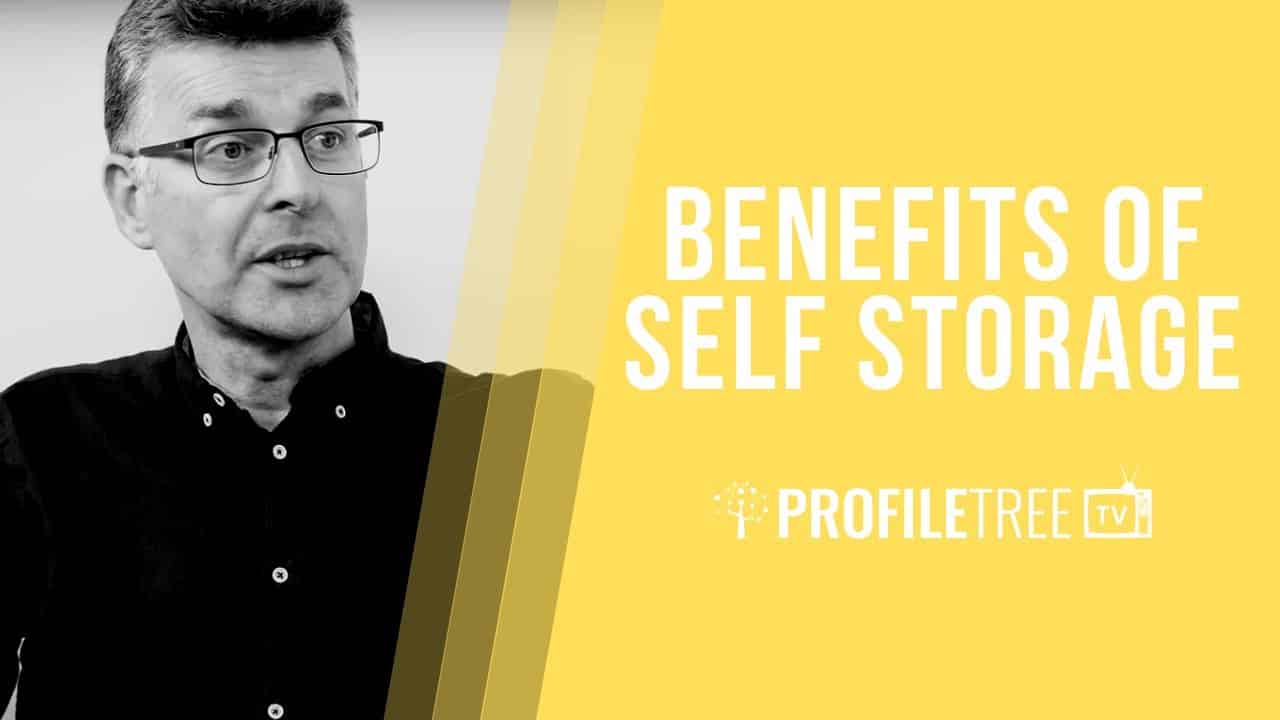 Growing up in a family fuel business in Belfast, Sean worked across multiple roles in the company during a period of exponential growth in the 80s and 90s.
"As the businesses grew, I found myself being dragged into different roles within the business. From the basics of accounting to the fuel distribution. We continually invested in the business and grew it organically."
He highlights a big achievement for the company, when it became the first independent business to win the Investor in People Award in 1998 thanks to its continued investment in staff training – especially around IT.
The Early Days of Digital Marketing
The arrival of gas in Northern Ireland prompted the family to sell the company to Maxol, with Sean staying in the company for a number of years, helping them to build networks throughout the island of Ireland.
"As the internet became more prevalent, the company was investing in their web infrastructure, and I was lucky to get involved in digital marketing at that stage. I trained myself up, and that's really what led to my interest in the digital space and online trading. After that point, I made a change of direction and joined a relocations company as General Manager."
In this new role, Sean again focussed on networking, reaching out to schools, universities and local councils across the United Kingdom.
"It was agile and service-orientated, and I really did learn a lot. I went off on my own in 2013, setting up Go Box Self Storage, where I currently place my focus. Here, we've made sure the IT within the business has kept pace with sales – that's my idea of what an agile business is. We had good business partnerships and we were able to develop our own bespoke project management system. We pushed hard to get an integration into the sales order process, and that had an immediate impact on cash flow."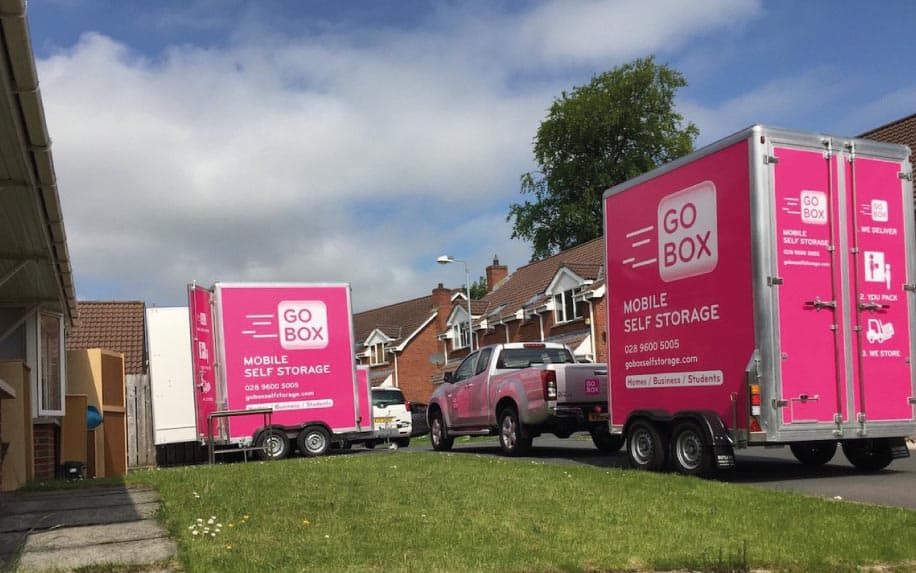 What services do Go Box offer and how does it actually work? Sean explains that the company delivers mobile self-storage systems, secure and custom-built to customers' homes or business premises.
"The storage unit is loaded at their premises, then we come to pick the trailer up. We bring it back to the storage centre, where it stays safe and secure until the customer needs it. It's a convenient and cost-effective storage solution," adds Sean.
Business Growth Through Digital Marketing
Who are Go Box's typical clients? Sean shares that a typical job for Go Box involves domestic customers, typically moving from one property to another.
"You'd have people accepting a house purchase quickly to be ensured of getting it.
You'd also get people who are renovating and need to have items removed from their home. We also have people moving abroad who may need storage for two-to-three years. We even push towards small business owners who might need some storage services, as well as targeting students, who are always on the move."
Sean admits that there is always a degree of risk in launching a start-up business.
However, part of the motivation behind launching Go Box was based on Sean's understanding that he was capable of getting the business up and running as quickly as possible with minimum overheads.
"I'd acquired a facility from my family – a good warehouse facility. I was in contact with universities, and I knew I could use the warehouse for this kind of purpose. I was also able to drive a forklift, help with marketing and do the company's accounting work whilst keeping staffing levels low."
Go Box also benefited from the team at Entrepreneurial Spark, joining the programme's first intake in 2016.
"They're a pushy outfit – they really challenge you. They meet with you on a fortnightly basis, and they push you to get the work done to get the business up and running. One of the things they give you is a strong belief in the potential of your business model, as well as a belief in yourself and your own potential as an entrepreneur."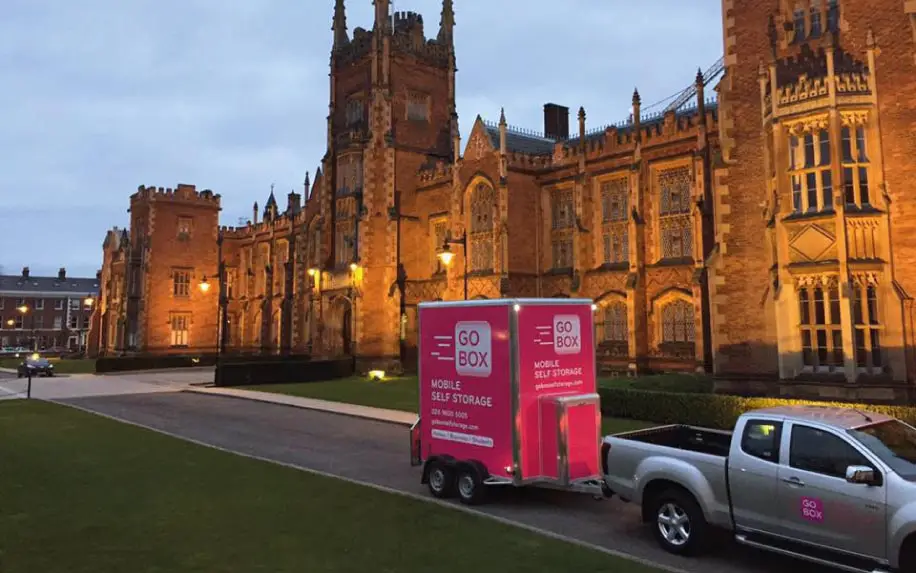 Sean suggests that much of the challenge behind getting Go Box up and off the ground has been in publicising the company and in explaining it to customers who have never heard of this kind of service. So, they invested heavily in digital outreach.
"At that stage it was PPC advertising, keywords and trying to fine tune those sorts of things. Across this time, trying to keep aware of changes to best digital marketing practice was also a challenge.
"Very quickly we had to familiarise with social media marketing, and that was really new to me. Those challenges are still there and ongoing, and we're always educating ourselves on being the best we can be with our digital marketing."
Where digital marketing is a constant learning curve, social media adds to this.
However, as Sean states, staying up-to-date is worth investing your time and effort into.
"Social media has been particularly valuable because of the segmentation and targeting it allows you to achieve.
"You're able to narrow down to geographic locales, looking at age profiles, interests, nationality and ethnic origin. That really focusing is fantastic, and it's really strong in terms of the work that we do. People have to find our first and foremost, and that's where digital marketing comes in."
To learn more about Sean's digital marketing strategies, check out the rest of our Business Leaders interview. If you would like to find out about the services Go Box offers, you can visit the official website.
At ProfileTree, we're experts in digital marketing. If you would like more information on how to get started, simply drop us a message.
Become a Part of Our Business Leaders Series
Interested in featuring on our Business Leaders series? In our acclaimed series, we share amazing advice, tips and stories from business owners, managers and senior leaders.
From growing your business to looking after your staff, new industry insights and innovative ideas – we cover everything to inspire professionals across all sectors. If you want to become a part of it, get in touch today.