You can't be online 24 hours a day, seven days a week. That's impossible for you or anyone else to do, especially if you expect to run your business effectively. But, if you run an international business, and you're based in the UK, you want your customers in the US, Asia and elsewhere in Europe to see your tweets, respond to them and retweet them. You can see it's important to learn how to schedule tweets ahead of time.
Conversely, your customers in other countries want to see updates and new information from you. If they don't, they'll look for another provider—something you don't want. So, what is a good, effective business owner to do? Learn about scheduling your tweets so they are seen and acted upon at times that are convenient for everyone concerned!
ALSO SEE: Top Twitter Tools
Should You Schedule Your Tweets?
Some social media experts shake their fingers and say, you should not ever pre-schedule your tweets. They believe that, because Twitter responds in real time, you should as well. That's all very well and good, but as you think of your customers in Japan, you may feel a shiver of dismay. Counting ahead, you work out what time you'd have to be awake to send out tweets in real time.
Other social media experts hold a different position. You're not on Twitter 24 hours a day. Nor are your customers. You should have the ability to share on Twitter even when you're not in front of your computer, according to Razor Social. Work out when you're on Twitter (and other forms of social media), then do the same for your customers. If, because they are located in other countries, then yes, you will need to pre-schedule some of your tweets.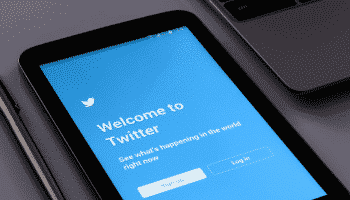 For your UK-based customers, you'll be able to send out tweets during your regular workday, or when you or your social media person are in front of your computer screens.
Once you've set up a tweet schedule, you shouldn't just forget about it. Instead, you're going to have to analyse your Twitter traffic. Look at the number of retweets you get per hour. What time of the day is this percentage the highest? The takeaway here is that, if you see the highest percentage of retweets taking place at 10 AM Beijing time, then, you need to keep this schedule. Your customers are seeing your tweets and responding to them, according to Kissmetrics.
Next, how many tweets should you send out per hour? On average, the fewer, the better. Kissmetrics states that, if you send out between one and four tweets per hour, your customers will respond, click through and read the material you may have linked to your tweet. If you send out more than four per hour, your customers will feel overwhelmed and click away, which represents a lost opportunity.
Steps to Schedule Your Tweets 
Now that you know you can set up a schedule for sending out tweets ahead of time, let's look at how to schedule tweets. You can do so directly from Twitter or you can use one of several scheduling tools. Let's look at using Twitter for now:
Create an advertiser account. Even though you'll now have an advertiser account, you don't have to tweet paid ads. You can send regular tweets that allow you to keep your business and services in front of your customers all over the world. Another advantage of scheduling tweets through Twitter: You'll be able to post tweets with images, according to CNet.
Select a date to auto-schedule your message. As always, this should be a date in the future. It can't be today. Select a time of the day, then whether you want the tweet to go out in the morning or in the afternoon. Save, then schedule the tweet.
With this Twitter tool, you'll be able to select how many messages go out per day, the times the tweets will begin and end, and even the days of the week you want tweets to be sent. You'll also be able to choose your time zones so that, even if it's three in the morning for you, the tweets will go out during the working hours of your customers in other countries. No need to be awake at this hour of the morning, all to ensure that you've sent out a time-critical tweet!
Another Twitter service allows you to schedule tweets to go out ahead of time, using the same set-up steps. If it isn't running, your tweets will still go out as you originally scheduled them.
Other tools do the same thing. They also allow you to add the time zones you need. Many of these services function similarly. You'll have to choose which one to use based on the capabilities your business needs.
When you look, you'll find six or seven websites or Twitter services that give you the ability to pre-schedule your business' tweets so you can have them sent out, even when you aren't in your office.
Tools for Scheduling Tweets
Now that you've decided to begin scheduling your business' tweets ahead of time, you need to know which tools will help you out. Here are a few:
Twitter. You'll need a Twitter Ads account, which carries the scheduled tweets option. Sign up with an advertiser account, then visit ads.twitter to get started.
Hootsuite. Using the AutoSchedule option, you'll easily be able to pre-schedule your tweets to go out on specific dates and times. In addition, you'll be able to choose an option to get an email when an auto-scheduled tweet has gone out.
Buffer. Here, you'll only be able to schedule your tweets in advance. Buffer doesn't have a free dashboard that carries all of your social media accounts. If you want that, you need to pay for it.
Tweetdeck. Similar to Hootsuite, TweetDeck acts as a social media hub. Here, you'll have to pre-schedule individual tweets, which can be time-consuming.
FutureTweets. This is an independent website that asks for access to your Twitter account. Once you've granted access, all you need to do is write out your tweet, schedule it and click on "schedule."
Twuffer. This web-based service is similar to Future Tweets. With this site, you'll be able to set up a record for each scheduled tweet, even creating separate tabs for sent, currently scheduled and failed tweets.
LaterBro. This service has one difference. In LaterBro, you'll be able to schedule Facebook posts as well as schedule your tweets.
TwitTimer. The capabilities of this service are similar to the others just outline, with one big difference. By adding your LinkedIn and Facebook accounts, you'll also be able to schedule posts relevant to your business.
Just a Few Words
Do you regularly share links in your tweets? Twitter's Scheduled Tweets service gives you these capabilities. If you've found a relevant article, video or blog post you need to share, you'll be able to do so, several times a day.
Once you've started sending out scheduled tweets, don't forget to test their effectiveness. By noting when a tweet was clicked on or re-tweeted, you'll know that you've chosen a good time for pre-scheduling.
Oops! What to do in the Face of Tragedy
When you pre-schedule tweets, you're not thinking about how future events or tragedies can potentially affect your business or its reputation. As a case in point, the shooting at the theatre in Aurora Colorado led to the deaths and injuries of too many movie-goers. On that morning, the National Rifle Association in the U.S. had pre-scheduled a tweet to go live about nine hours after the shooting took place.
Michael Moore, a U.S. filmmaker, caught the oversight. The NRA failed to take the tweet down after the shooting. What did their tweet say? "Good morning, shooters. Happy Friday? Weekend plans?" Even for a national lobbying company, this was a huge oversight that blackened its reputation.
If a tragedy takes place at the same time as one of your scheduled tweets, delete it quickly, especially if the topic is too close to the type of tragedy that has happened. Replace it with one that references what has happened, remembering the victims and their families. While business is important, it's equally important to put business to the side momentarily. When a tragedy touches a nation (or several countries), give those affected top priority. Once a few days have passed, you can resume your regular pre-scheduled tweets. Your customers and potential customers will notice your compassion—and they will be much more likely to choose you when they need your services. Returning to the NRA, this lobbying group has, in recent years, suffered several self-inflicted injuries to its reputation by being so strongly focused on eradicating all gun control laws. If, instead of sticking so closely to its message, this group had shown some compassion after school, workplace and movie theatre shootings, its message may have been a little more palatable. But. . . it is tone deaf. Take a page from their book.