Does your company have sensitive communications or data to protect? Could a secure communications method reduce your risks?
We discussed these business essentials, and much more, with John Bailie of Northern Ireland-based SaltDNA.
John's company offers a solution for secure enterprise communications (including voice, text and file) between mobile devices and desktop computers.
He explained that having customers worldwide, and being more widely known overseas than at home, means SaltDNA is very much an international business.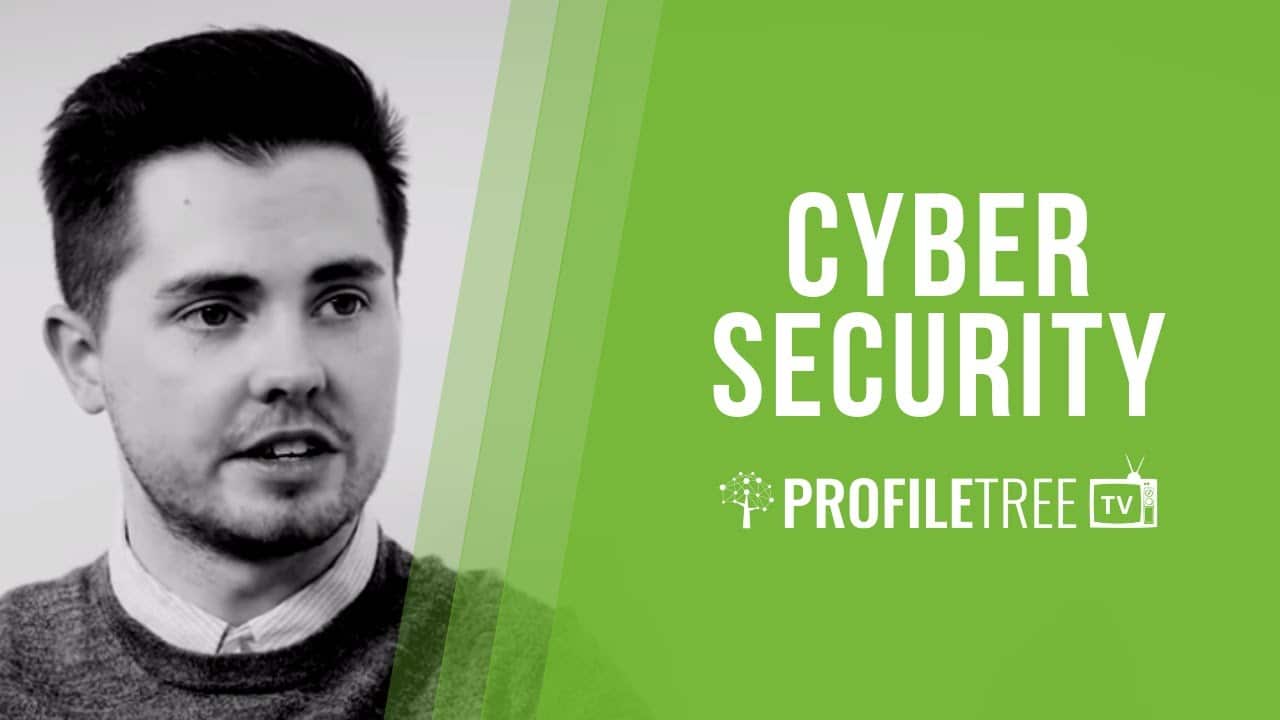 "We meet some very, very interesting people. Myself and my CEO would be around the world a lot meeting with different clients and at different events around the world.
"We probably travel twice a month, and the CEO would travel even more than I do."
Surprisingly, none of SaltDNA's customers are based in Northern Ireland.
"We had to become a 'born global' type of company, we did our research and tested the product with local companies but we didn't believe there was the level of education and level of knowledge to really embrace what we were trying to sell.
"So we had to go abroad, we started building partnerships and looking at regions that really understood the threat we were trying to solve.
"We looked at Africa to begin with, we looked at the Middle East and we're now starting to bring it back into Europe and the UK."
John outlined the business benefits offered by SaltDNA's product.
"It's effectively very like WhatsApp or Signal, there's a communications app on a user's end device so they can carry out a one-to-one call, a conference call, send a one-to-one message or a group message plus send video attachments or audio attachments.
"It very much has the look and feel of a consumer messaging application but it has been built from the ground up for enterprise.
"Everything has been developed to fit the needs of an official organisation who need who need to communicate across the world on any network with important information they just can't have falling into the wrong hands.
"It's a type of two-tier system where you would have the messaging application working alongside the management portal, which is in place to give the organisation much more capability and control of their communications system."
The ability to manage metadata is a vital part of solution.
"They can control who gets invited onto the system, they can control who communicates with who on the system and most importantly can control how and where their metadata is being stored.
"We provide the control to the organisation, for example if they want to take the data and place it within their own structures. We also offer a cloud-based solution.
"The need to know what is happening with your information is much more prevalent all across the world. Our system is used by law firms across the world who need to discuss litigation cases. With anything of any substance you need to make sure that information is secure and private otherwise it can fall into the wrong hands."
John gave an example of how lax cyber security can prove very costly.
"There were cases were hackers across the world were able to intercept a deal that was happening and ended up making millions on the stock market because they knew that the purchase was about to take place."
To discover much more about how SaltDNA can help cyber security, secure communications and more explore our full video interview.
Business Interviews:
Two Years to £27 Million | Should Your Business be Concerned about Brexit? | The Business Mindset | Workplace Wellness | What is Company Culture? | Business Broadband NI | How to do Business Internationally? | Do you have a HR Strategy? | What is Innovation? | What is a Business Development Manager? | Importance of HR | Accounting Strategy
Business Sectors:
What is a Franchise Business? | FitzWilliam Hotel Belfast | Newspaper Marketing Trends | Discussing Product Development
Personal Development:
The 'PROVE IT' Guy | Performance Consultant and Speaker | How to Build Self-Confidence | What is NLP Therapy? | Feel Good Hypnosis
Marketing:
How to use Psychology Marketing? | What is Growth Hacking?
Technology:
Augmented Reality in Education | Why is Technology Important in Business? |
Environment: