We are ProfileTree – a Belfast-based full digital agency specialising in web design, web development and content marketing. We've been delivering top-class digital projects for clients across the city since 2011. Now, we want to do the same for you.
We believe that creating and maintaining an influential and engaging digital presence must begin with web design that is secure, stable and user-friendly. We bring together a multi-faceted team of web designers, developers and digital strategists who possess the knowledge and expertise to showcase your brand in the way it truly deserves.
Are you searching for web design Belfast?
A revolution in the world of technology has transformed how we choose to engage, interact and communicate with our favourite brands. Whilst websites for desktops and home computers reigned supreme over 10 years ago, advancements in technology have placed smartphones and tablets at the forefront of modern web design.
For businesses in Belfast and beyond, we design sleek, secure and visually appealing websites that translate perfectly on the devices your customers love to use.
ProfileTree's holistic approach to web design holds your audience's attention for longer, driving increased engagement and sales to your online business. Our work has become celebrated in Belfast and beyond for its special focus on user experience (UX), security and stability. This is achieved by our meticulous approach to usability testing, informed by the very latest trends in industry-leading UX research.
Whether you are a Belfast-based SME or a multinational corporation, launching a strong website represents only the first step of your digital journey. ProfileTree can bring your presence to the next level, implementing proven SEO strategies that rank your site on the world's top search engines.
Let us design your site while you run your business – it's what we do.
Why Choose ProfileTree
For web design in Belfast, we're proud to do things differently.
We're a Belfast-based digital agency with customers across Northern Ireland and Europe who trust ProfileTree to make sure they're seen online by the right audience PLUS drive the right traffic and the right conversions for their business needs.
Why? Because we built our own company on content marketing, SEO and web design FIRST.
Read on to discover our proven expertise and free web design tips.
You'll have seen 'quick fix' web design companies and maybe even presented with the wrong digital solutions in the past. That's because they're using a cut-price, as opposed to cost-effective strategy, a web agency such as this causes two major issues:
Built around YOUR needs?
Every business is different, so you'll need a full range of website types available and the solution – taking in your SEO, social media needs and more – built around you. A big picture view of your goals, strategies and company culture means a website custom-built to perform for you alone.
'Here today?'
Just as you can't buy an 'off the shelf' website from a web design company for your unique needs, you can't treat a website as a 'fix and forget' purchase. The right support for your questions, combined with making the website integrate with your business (online AND offline) plus a helping hand with changes in the digital world – is what's needed.
We'll ask if your site how often – and to what degree – you'll need to change the content on your site, if online selling is part of your business and if any special functions are needed. We create websites that are built for your business needs.
We preempt what your website will need
Think about the goals your website should be achieving now AND in the future. More leads? Better engagement with your customers? An online resource for sales colleagues?
Something you don't need now, such as an easily editable blog section, may be needed for a sales campaign before long. Or an attractive, well-performing landing page could be the boost for social media conversions before you know it.
By looking at your digital needs as a whole, both in the present and from a strategic view, every element can be integrated and future-proofed properly to produce lasting results. We love building lasting relationships with our returning clients because we know we can help keep the elements of their online world performing in harmony to keep their sales team busy!
Why choose a Belfast web design agency?
We all know Belfast is becoming a bigger and better place (we hope!) to do business. But as the competition goes increasingly global for all of us, we can double-down on our home-grown expertise to make local knowledge a strength.
We have returning customers from across Belfast who come to us for web design, which truly changes as their business grows. That's because we work hard on web design for YOUR business.
When you choose to engage with a local web design company you'll receive support from a business that will:
Understand your business:
We're – like you – a straight-talking, company with a clear approach to how we do business and what we want to achieve.
Understand your customers:
We're based in Belfast, with web design customers all across Northern Ireland. We know an industrial business in Greater Belfast and a retailer in Belfast city centre are two different customers, we know every industry in Northern Ireland has its own challenges and we know the ups and downs of your business world.
Understand your area:
Imagine explaining to a web bureau overseas about doing business on our changing high street, about the modern tourism boom or about responding to cross-border trade. We know your areas because we already live and work among your customers.
Our Web Development Methodology
We have cemented a successful methodology for creating websites that succeed online, promote your brand in the best light and reach your targeted audience. Check out our process for creating a website.
Planning & Research
The first step is we need to thoroughly understand your business, your business goals, your customers and their expectations and behaviour, and how your website factors into all of it.
We will begin our process with an analysis of the current site ensuring the site performance and metrics are of a suitable standard to match current expectations set by Google for
Search Engine Optimisation.
Included in this stage will be a technical review which will include a test on the key elements required for the modern website inspecting the mobile optimisation on the current site and seeing how we can improve and produce on the results.
We'll also look at the competitive landscape to establish context and benchmarks for how your site should function and then improve on that. This stage will give us the foundation for moving forward with just the right recommendations for the design and development of your new responsive website.
Web Design
Once we're armed with this information, we'll set to work sketching out interface layouts for 3-5 different views, including the home page, subpage, the blog template, and any additional templates needed.
Wireframes look like simple skeletons of your website without the visual polish of the finished design, allowing us to experiment and iterate on solutions quickly so that we have a good sense of how content should be laid out across different screen sizes.
We recommend having all of your content ready by this stage which will inform the design and make it faster to load the initial content on the development server so content doesn't hold back the launch. If you won't be able to provide professionally written content by this stage we recommend having our in-house copywriter create the content for you.
Next, we'll design high-fidelity comps that show what the final designs will look like on desktop, tablet, and smartphone screen sizes, providing up to two rounds of revisions on the design.
Web Development
Next, we'll set to work making your design a reality by building the site using standards-based technology. We'll build the front-end templates in HTML5, CSS, and use JQuery for simple behaviour and effects like animations and form validation.
We recommend WordPress as your content management system (CMS) so you can update the content yourself. WordPress is the most popular open-source CMS in the world and has thousands of developers constantly improving it and contributing plugins to extend its functionality.
We'll install WordPress on your server, set up the admin panel for you and then create a custom WordPress theme that will mirror the design we created for you.
Your website will initially contain between 5-10 static pages (ie: pages that don't change often) including the home page, about us, our services, our team, and contact us. You will be able to add new top-level and secondary pages to the site navigation yourself in WordPress.
We'll also set up a blog for you to publish posts that will be displayed in reverse chronological order with pagination, search, tagging and category filters.
The website will include a social media widget on the home page to display your Twitter feed, social share buttons on your blog posts, a simple email form on your contact page, and an email newsletter sign up form which we'll look into your MailChimp account.
Plugins are a way to extend the functionality of WordPress and make the admin panel easier to manage. We'll install a limited number of plugins for launch, which will include a simplified way to manage the navigation, automatically backup the database, SEO tools so you can manage the title and meta description tags, and an XML sitemap generator which will help Google index your pages automatically.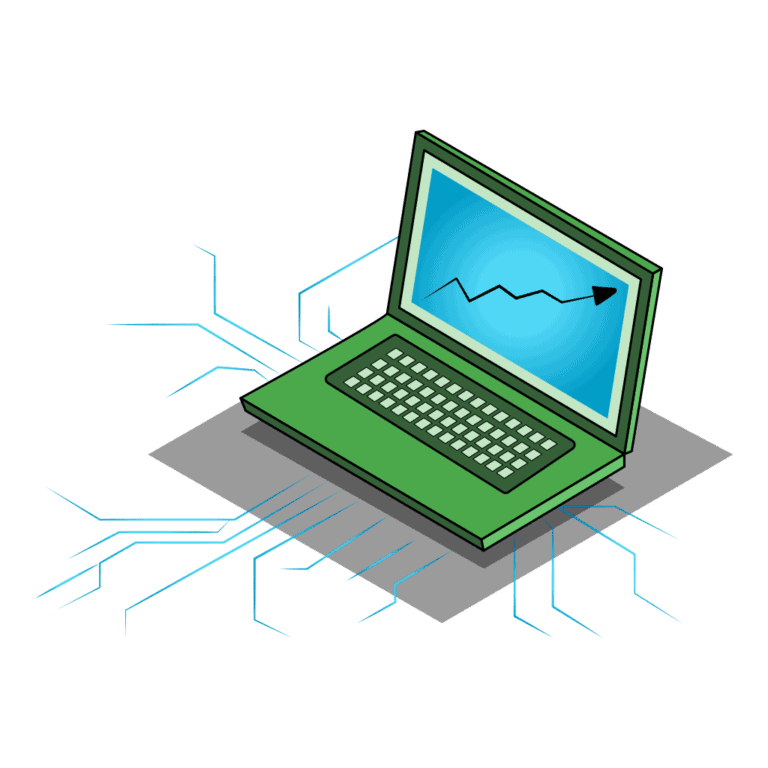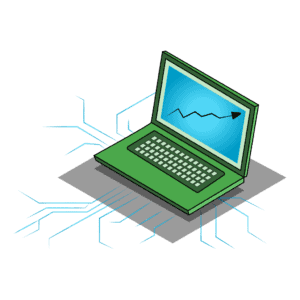 Testing
We'll test the website in a variety of browsers, including Safari, Chrome, Firefox and Internet Explorer 9. We'll also test the responsive design on iPhone and Android devices. We'll test the functionality of the site to ensure there are no errors or broken links and then hand it over to you for review on a test server.
Launch
Once you've tested the website and are happy with its functionality, we'll make the WordPress theme live on your website and point your domain over to the new site. Launch time!
Free consultation
A great looking website isn't enough for your business. That's why the consultation stage will take in all your goals, your SEO needs, your social media plans and more to suggest website types and draw up the ideal plan based on YOUR big picture.
Working with a local, Belfast web design company means we want to grow with your business. We start by listening, learning and working to the unique needs of your business.
It's one the way
There's no need for meetings about meetings and no need to be kept waiting. Once you're happy with the plans, development can start. There'll be plenty of chances to check things over later.
We believe in moving towards having visual work for you to see ASAP, not using up your time talking in circles. Your business needs to be getting things done. Ours too.
Final tweaks
You'll have a draft of your new website before you know it. This means you can see, clearly and visually, how the layout and content looks with everything in place.
This is a great time to check the smaller details, check that everything needed is being surpassed and examine how minor details and content can create, even grow, the best possible performance.
Ready for launch
Your site will be tested, checked and made ready for the big launch. You'll have help with using the new site and a direct line to discuss any questions. Tip: Don't be a stranger! Keep your site on top of the latest digital changes for even better long-term results.
We love to hear from clients who contact us for help with understanding how to take advantage of the latest changes. Questions? Just ask! We believe in client relationships, not transactions.