An authority on Sustainable Development and Tourism Management has shared some specialist hospitality and tourism insights as well as an expert overview of voluntourism.
Dr Jan Louise Jones, a University of New Haven Lecturer, also gave an introduction to her fascinating work and career during a ProfileTree video interview.
Dr Jones outlined her path to devoting much of her professional life to the study of Sustainable Development.
"I grew up in Nova Scotia, my first two degrees were in Sociology and International Studies then I came to the United States to do my PhD. My PhD is actually in Recreation and Leisure Studies and I became fascinated with Sustainable Development.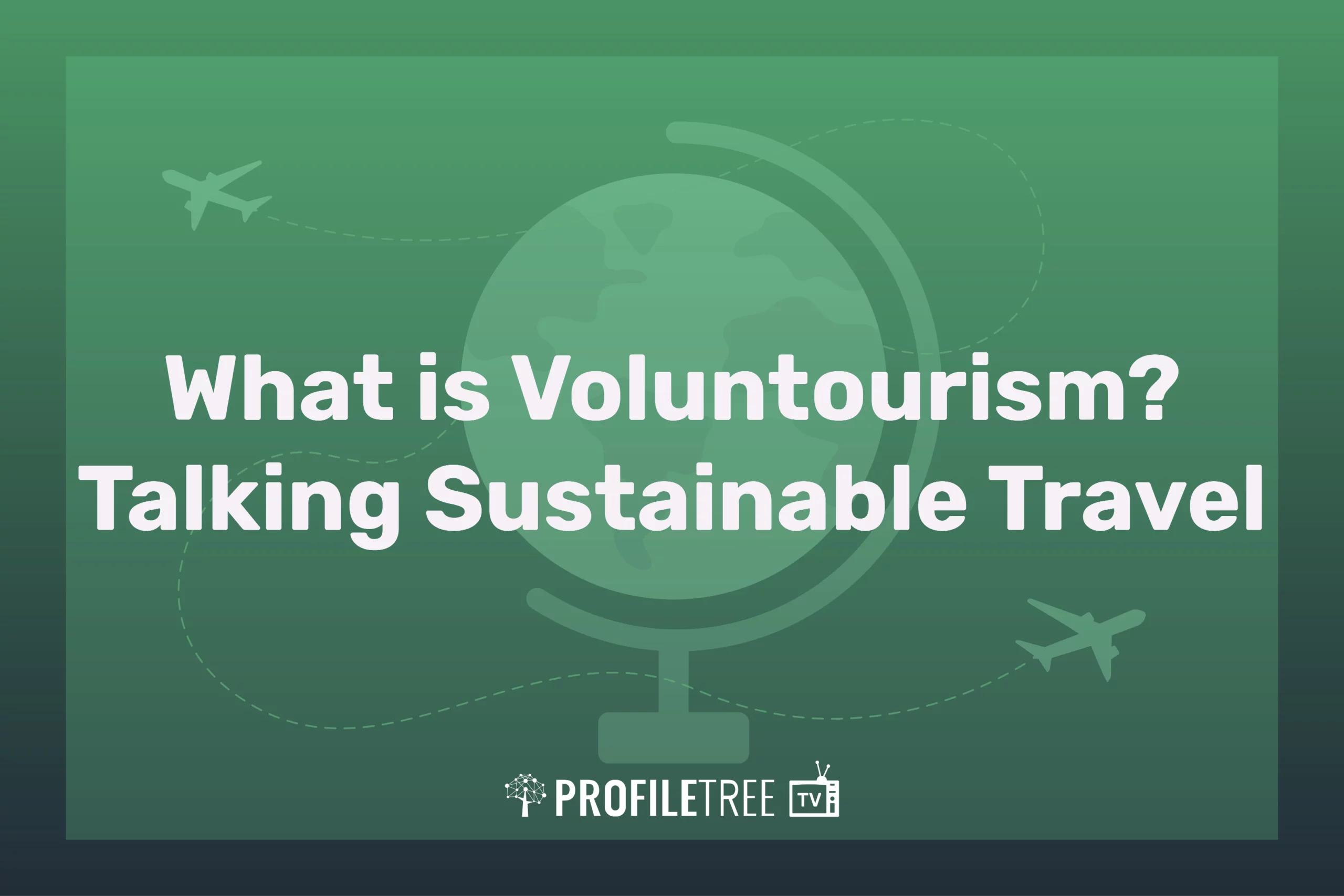 "I've been a Professor for 15 years, I started out teaching Sociology and Psychology and after my Masters programme I became fascinated with tourism in Cuba."
Dr Jones has introduced the subject of Tourism and Hospitality to three educational institutions including her current university.
"What I love about my current school is that I feel they want us to be innovative and try new things. That's the kind of teacher I am.
"This is my first full-time year at this particular school but it's just a really great fit, they ask us what we need then let us go out and do it."
Where does her additional consulting work fit in for the Connecticut-based specialist?
"A lot of my consulting fell under the guise of research in the beginning.
"I've been to Jamaica and worked with some small businesses there about some of the challenges they are having there. There's so much culture in Kingston, Jamaica, yet most tourists who go to Jamaica never get to Kingston. That was an amazing project.
"Another project I worked on was in Jordan, we travelled across 13 different places looking at what the impact would be if they moved to voluntourism as a national tourism strategy.
"I loved that project because usually sociologists aren't brought until there are problems. The company we worked with recognised that there's a need to ask about cultural impact before starting this type of industry.
"More recently I've worked in Connecticut with Discover New England.
"We asked 'what do people in Europe know about New England' because sometimes what you promote and think is special is not what's special to the tourist or traveller."
Dr Jones explained the role of voluntourism in hospitality and tourism.
"It's simply the combination of volunteering and travel.
"We've been voluntourists for centuries as that's how tourism started when you think about it. We took these journeys and volunteered in places to get a bed.
"It's the idea that not everyone wants to go and stay in an all-inclusive, they want to get immersed in a culture. And volunteering in a culture is one way you can do that.
"There are people who want to volunteer the whole time they are away. Then you have the other end where your goal is to travel but you might do an hour or two in a week's vacation.
"I'm a big proponent of making sure that these programmes are developed by the communities themselves. That's what I was doing in Jordan."
To discover much more about Dr Jones' work see our full video interview.
Dr Jan Louise Jones – University of New Haven Profile
Business Leader Interviews from ProfileTree TV
Business Insights:
Two Years to £27 Million | Should Your Business be Concerned about Brexit? | The Business Mindset | Workplace Wellness | What is Company Culture? | Business Broadband NI | How to do Business Internationally? | Do you have a HR Strategy? | What is Innovation? | What is a Business Development Manager? | Importance of HR | Accounting Strategy
Business Types:
What is a Franchise Business? | FitzWilliam Hotel Belfast | Newspaper Marketing Trends | Discussing Product Development | Using UX in Tourism| Tourism Development
Personal Development:
The 'PROVE IT' Guy | Performance Consultant and Speaker | How to Build Self-Confidence | What is NLP Therapy? | Life Coaching Benefits
Marketing:
How to use Psychology Marketing? | What is Growth Hacking?
Technology:
Augmented Reality in Education | Why is Technology Important in Business?