With over 2.8 billion monthly active users globally, Facebook presents an unparalleled opportunity for businesses to reach, engage with, and convert new audiences. Over 200 million businesses have active Facebook pages and over 90% of marketers leverage Facebook ads, indicating the platform's marketing dominance.
For small business owners with limited resources, Facebook marketing services provide cost-efficient ways to drive brand awareness, generate leads, and boost sales. Services range from expertly managed Facebook and Instagram ad campaigns to content creation for organic reach. Messenger bots, dynamic canvas apps, and Facebook Live streaming open new possibilities as well.
This comprehensive guide will explore the various Facebook marketing services available to take your business efforts to the next level. With the ability to target ads based on demographic, interest, and behaviour data, Facebook gives small businesses affordable access to highly engaged audiences. Expert page management and content best practices also allow you to grow organic followers and engagement.
Whether launching targeted ad sequences or leveraging Facebook features to build customer relationships, Facebook's platforms offer powerful ways for small businesses to expand their reach. Read on to determine which marketing services can provide the biggest return on investment for achieving your business goals.
If you had to choose one platform to establish an online presence for your brand, let it be Facebook. The reason it is a superior marketing tool is that the platform is designed to accommodate business needs. There are many Facebook marketing services provided by both Facebook itself and social media management companies.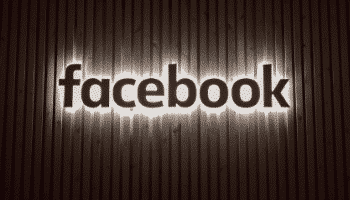 Table of Contents
Facebook Marketing Services
People use Facebook not only to connect with friends and family but also to explore new things that interest them. Have you ever lost track of a Facebook session and ended up browsing some niche market you never heard of? Social media marketing brings goods and services close to the consumers who need them, even if they don't know it. Marketing on social media isn't as easy as creating a page, but it's worth all the time, effort and money. Here are some ways Facebook can accommodate your business marketing needs on its platform directly:
1. Facebook Pages
It's standard procedure now to create a Facebook page for your company. It serves as your second website, sometimes even more effective than the actual company domain. Why? Because when you have a question about a company, you'll want to be answered by the company itself but also in a relatable, non-professional, not systematic way. A Facebook page is the first step in marketing your product.
An attractive, information-rich page is a great indicator of how users think your company will treat them. Facebook gives you a backbone design, and you can build upon it however you see fit. The downside is how constrained you'll be design-wise, but the benefit is a "right at home" feeling.
Facebook Page Management:
Definition: Managing and growing a business' Facebook page through posting strategies, customer service, and engagement.
Examples: Sharing content, responding to comments, running contests, going live.
Definition: Paid ads that appear in feeds, stories, searches, and more. Various formats like image, video, and carousel.
Examples: Ecommerce product catalogues, lead generation offers, and brand awareness video campaigns.
So you created a page, designed it, added all the information and started posting content. This doesn't necessarily guarantee your page to reach the targeted audience. One of the Facebook marketing services provided by the website is advertising plans. Paid ads on Facebook can advertise your page or boost a certain post on the user's newsfeed.
The best perk of Facebook-powered advertising is that you control the budget fully. The billing is usually paid per click, and you choose between a daily budget and a lifetime budget. The minimum daily budget is between $1 and $5, depending on the quality and content of the ad.
3. Messenger
How does a built-in messaging app count as one of the Facebook marketing services? 56% of people prefer texting a company to calling customer service. Facebook stats claim that 53% of online shoppers are more likely to shop somewhere they can message directly.
2 billion messages are sent between customers and businesses each month. This makes answering customer messages essential in determining your company's popularity online. You can directly answer messages, hire someone, or set automated responses. Automatically responding to messages has gone a long way and can be equally helpful to the customer.
Messenger Marketing:
Definition: Leveraging Messenger for conversational ads, chatbots, and automation marketing.
Examples: Chatbots providing customer support or ecommerce assistance. Sales funnels within Messenger.
4. Instagram

Instagram is an excellent visual platform for any business, not just product-based ones. You can use Instagram to add a human factor to your business. It's important to reach users personally to inspire them to buy what you're selling. Show the customers what you have and update them on what's new; it doesn't have to be business-related. People would rather buy from an entity that is transparent and relatable.
Instagram was bought by Facebook in 2012 and now has over 700 million users each month. This active user database makes it a vital Facebook marketing service. Instagram even provides paid ad service for around $5 per thousand impressions.
Instagram Ad Management:
Definition: Running Instagram ad campaigns alongside Facebook efforts. Access to the same targeting.
Examples: Visual product ads, carousels, and Instagram Story ads.
5. Facebook Live:
Definition: Streaming real-time video content to your Facebook followers.
Examples: Product launches, behind-the-scenes Q&As, webinars, and announcements.
6. Influencer Collaborations:
Definition: Partnering with influencers on sponsored Facebook and Instagram posts.
Examples: Sponsoring an influencer to post about your product. Co-creating a promotion. Hashtag campaigns.
Facebook Live allows brands to create authentic engagement opportunities. Viewers can interact via comments and reactions.
Influencer marketing expands reach by leveraging influencers' follower bases. Their content recommendations carry credibility.
Setting Goals and KPIs for Facebook Marketing Campaigns:
Identifying Business Goals
What objectives do you want to achieve? Get specific. Examples:

Increase brand awareness among 18-35 yr olds
Generate leads for email nurture
Boost online course enrollment by 100 users
Choosing KPIs
Determine relevant key performance indicators to track progress towards each goal. Examples:

Brand awareness goal: social reach, impressions
Lead gen goal: form fills, landing page conversions
Sales goal: online purchases, revenue from ads
Setting Benchmarks
Research industry benchmarks for your KPIs based on business size and vertical.
Set specific targets for each KPI to quantify goals.
Ongoing Optimization
Continuously test and analyze results, adjusting targeting and creatives to improve KPIs.
Refine goals and reallocate the budget over time.
Tracking insightful KPIs tailored to your marketing objectives is crucial for optimizing campaigns and demonstrating ROI. Start broad, then narrow focus on what drives performance.
Optimizing Facebook Ad Performance:
Targeting:
Leverage detailed targeting capabilities for demographics, interests, behaviours, and more.
Create saved audiences for repeat targeting like customers.
Test different targeting approaches and analyze performance.
Placements:
Try a mix of placements like News Feed, Stories, and Messenger.
Monitor placement performance and shift the budget to the best ones.
Creatives:
Test ad variations with different imagery, copy, and calls-to-action.
Ensure ads stand out but seem native to the platform.
Check text, design, and format for mobile optimization.
Bidding & Budget:
Adjust bids and budgets based on objectives and target CPA/ROAS.
Use automatic bidding strategies for dynamic optimization by Facebook.
Landing Pages:
Send traffic to dedicated landing pages aligned with the ad objective.
Ensure pages load quickly and display well on mobile.
Continuous testing and optimization based on performance data is key to improving Facebook ad ROI over time.
Social Media Marketing Companies

Taking advantage of all Facebook marketing services can be time-consuming. Not all businesses have time to run a fully operational social media account. Even if you have time to clock hours behind a computer running a Facebook page, you shouldn't. It's always advisable to hire someone with that exact job description. Specialization is always a good idea in any business. Many social media marketing companies specialize in social media exposure.
Most large companies outsource their social media account management to marketing agencies. These agencies do everything from building your page to creating content and advertising. They also manage the day-to-day operations that are social media-based, like answering messages and posts.
Of course, this privilege is a little costly, but what it spends in money, it saves time and effort. This allows you to focus on other related issues. Sadly, most firms are the best because they are exclusive. Many agencies have an excellent reputation for providing Facebook management services for emerging companies.
Customer Magnetism
They run the social media accounts for Volvo Dollar Tree and 200 other companies. They don't focus much on small businesses but instead on high-end business solutions. Customer Magnetism utilises Facebook marketing services in a very professional and effective way.
It is one of the oldest firms with a hidden exclusive clientele list. They provide unique reputation management services as well as social media marketing.
WebiMax is considered to be one of the best web-based firms when it comes to social media management. Their client list is about 200 companies, which might not be a lot, but their service is comprehensive. WebiMax also provides SEO and Page Landing. They manage the accounts for big names like Marriot.
It's less pricey than other firms as they don't do Page Landing, but they are still among the best. They are older than WebiMax by about a year, founded in 2007. ThinkBIGSites still provide exceptional Facebook marketing services.
Doing Good by Your Company
There are incidences of big names in the market that have made it without social media outreach. But that was in the past, and these companies all have Facebook and Twitter now. Creating an online community is the way you can guarantee customer loyalty.
Facebook marketing, for example, is still cheaper than any other marketing campaign you can buy. There are resources and tutorials on How To Boost Your Facebook Organic Outreach; you can start there. If you can spare hiring a social media marketing agency that offers Facebook marketing services, it can make a difference if you do so as early as possible. Whoever starts big has a bigger chance of staying big.
Facebook marketing services Frequently Asked Questions:
Q: What budget do I need for Facebook marketing services?
A: Budgets vary widely, but $300-$500 monthly is a good start for small businesses new to Facebook ads.
Q: How quickly can I expect results from Facebook marketing?
A: It depends on factors like budget and optimization, but expect a 2-3 month ramp-up to see measurable results.
Q: How do I make sure my Facebook ad creative performs well?
A: Test different images, videos, copy, and layouts and analyze engagement metrics to determine what resonates best.
Q: Is it better to use Facebook or Instagram ads?
A: It depends on your goals and target audience. Test both to see which platform drives the best results.
Facebook Marketing Services Conclusion:
Facebook's rich targeting capabilities, engaged user base, and various marketing formats provide impactful solutions for small businesses looking to expand their reach. With the right combination of organic content best practices and strategic ad testing, Facebook marketing services enable you to drive brand awareness, generate leads, and boost sales.
Focus on optimizing efforts based on insightful data, and your business can unlock Facebook's full potential at a fraction of traditional advertising costs.