With a little over 2 billion users each month, Facebook is the most trafficked website today. This staggering number is what opened up massive marketing opportunities to virtually every company, big or small. You could say that Facebook is the largest community on the planet and not many people would argue with you. In a world becoming more inclined towards virtual relationships, it's important for businesses to reach out in the same way. If you had to choose one platform to establish an online presence for your brand, let it be Facebook. The reason it is a superior marketing tool is that the platform is designed to accommodate business needs. There are many Facebook marketing services provided by both Facebook itself and social media management companies.
 
Facebook Marketing Services
People use Facebook not only to connect with friends and family, but also to explore new things that interest them. Have you ever lost track of a Facebook session and ended up browsing some niche market you never heard of? Social media marketing brings goods and services close to the consumers that need it, even if they don't know it. Marketing on social media isn't as easy as creating a page, but it's worth all the time, effort and money. Here are some ways Facebook can accommodate your business marketing needs on its platform directly:
Facebook Pages
It's standard procedure now to create a Facebook page for your company. It serves as your second website, sometimes even more effective than the actual company domain. Why? Because when you have a question about a company, you'll want to be answered by the company itself but also in a relatable, non-professional, not systematic way. A Facebook page is the first step in marketing your product. An attractive, information rich page is a great indicator to how users think they'll be treated by your company. Facebook basically gives you a backbone design and you can build upon it any way you see fit. The down side is how constrained you'll be design-wise, but the benefit is a "right at home" feeling.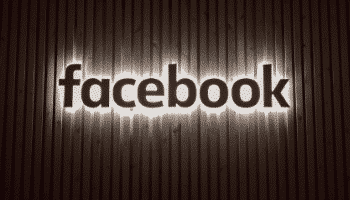 So you created a page, designed it, added all the information and started posting content. This doesn't necessarily guarantee your page to reach the targeted audience. One of the Facebook marketing services provided by the website is advertising plans. Paid ads on Facebook can either advertise your page or boost a certain post on the users' newsfeed. The best perk of Facebook powered advertising is that you control the budget fully. The billing is usually paid per click and you choose between a daily budget and a lifetime budget. The minimum daily budget is between $1 and $5 depending on the quality and content of the ad.
Messenger
How does a built in messaging app count as one of the Facebook marketing services? 56% of people prefer texting a company than having to call customer service. Facebook stats claim that 53% of online shoppers are more likely to shop somewhere they can message directly. 2 billion messages are sent between customers and businesses each month. This makes answering customer messages essential in determining your company's popularity online. You can directly answer messages, hire someone, or set automated responses. Automatically responding to messages has gone a long way and can be equally helpful to the customer.
Instagram

Instagram is an excellent visual platform for any business, not just product based ones. You can use Instagram to add a human factor to your business. It's important to reach to users on a personal level in order to inspire them to buy what you're selling. Show the customers what you have, update them on what's new, it doesn't have to be business related. At the end of the day, people would rather buy from an entity that is transparent and relatable. Instagram was bought by Facebook in 2012 and now has over 700 million users each month. This active user database makes it a vital Facebook marketing service. Instagram even provides paid ad service for around $5 per thousand impressions.
Social Media Marketing Companies
Taking advantage of all Facebook marketing services can be time-consuming. Not all businesses have the luxury to spare time to running a fully operational social media account. Even if you have time to clock hours behind a computer running a Facebook page you shouldn't. It's always advisable to hire someone with that exact job description. Specialization is always a good idea in any business. There are many social media marketing companies that specialize in social media exposure.
Most large companies outsource their social media account management to social media marketing agencies. These agencies do everything from building your page to creating content and advertising. They also manage the day to day operations that are social media based, like answering messages and posts. Of course, this privilege is a little costly but what it spends in money it saves in time and effort. This allows you to focus on other related issues. Sadly, most of the best firms are the best because they are exclusive. There are many agencies that have an excellent reputation for providing Facebook management services for emerging companies.
Customer Magnetism
They run the social media account for Volvo and Dollar Tree along with 200 other companies. They don't focus much on small businesses, but instead on high-end business solutions. Customer Magnetism utilises Facebook marketing services in a very professional and effective way.
It is one of the oldest firms and they have a hidden exclusive clientele list. They provide unique reputation management services as well as social media marketing.
WebiMax is considered to be one of the best web-based firms when it comes to social media management. Their client list is about 200 companies, which might not be a lot, but their service is comprehensive. WebiMax also provides SEO and Page Landing. They manage the accounts for big names like Marriot.
It's less pricey than other firms as they don't do Page Landing but they are still one of the best firms out there. They are older than WebiMax by about a year, founded in 2007. ThinkBIGSites still provide exceptional Facebook marketing services.
Doing Good by Your Company
There are incidences of big names in the market that have made it without social media outreach. But that was in the past and these companies all have Facebook and Twitter now. Creating an online community is the way you can guarantee customer loyalty. Facebook marketing, for example, is still cheaper than any other marketing campaign you can buy. There are resources and tutorials on How To Boost Your Facebook Organic Outreach, you can start there. If you can spare hiring a social media marketing agency that offers Facebook marketing services it can make a difference if you do so as early as possible. At the end of the day whoever starts big has a bigger chance of staying big.