Today's marketplace is online, and ways which consumers choose to engage with their chosen brands are in a constant state of change. Now more than ever, customers expect websites to serve as fully functioning shop inventories, bringing its own challenge for customer services. In this episode of ProfileTree's Business Leader series, Ciaran Connolly sits down with Louise O'Conor to talk about transforming businesses online and how it can be essential to your business growth. Check out the full discussion in the video above, and don't forget to like, subscribe and share!
Opening up the discussion, Louise takes us on a quick walkthrough over her professional career and her life before following a path of business and entrepreneurship. Her early life was one of constant change, moving countries every five years due to her father's jetsetting career with Enterprise Ireland. An education in Brussels was followed by study in French and Italian, before she eventually completed a degree in International Marketing. "This was long before the digital age, and back then, marketing still centred around the four Ps," she remembers. The next step for Louise was Rome, where she worked for the United Nations for two and a half years.
Growing Up Analogue
Her career in digital was to kick off upon her arrival back in Dublin. "I grew up analog – there was no digital. It was writing letters, making mix tapes. When I moved into digital, email was something that just happened. My original experiences with computers were writing 60,000 word pieces, and after that I thought that I'd never want to see a computer again!" she laughs.
For Louise, the concept of digital transformation is simply a business strategy for growth, innovation, value creation and cost reduction using technological means. "I join with senior management teams to work through strategy processes, and this can be anything from start-ups to international corporations. Money is always the biggest challenge, and if you aren't making money, there's something wrong," she explains.
Louise suggests that regardless of the size or structure of a business or organisation, the challenges around digital transformation are always similar. In many cases, it's about asking these businesses the exact reasons why they want to change. "The main difference is that start-ups need to scale faster and have a limited budget. They can make an impression and raise funds very quickly, or they can under very quickly," she explains "and bigger companies need to grow and change as well, and this can take longer. The challenge is the same, but it's how you meet that challenge that tends to change.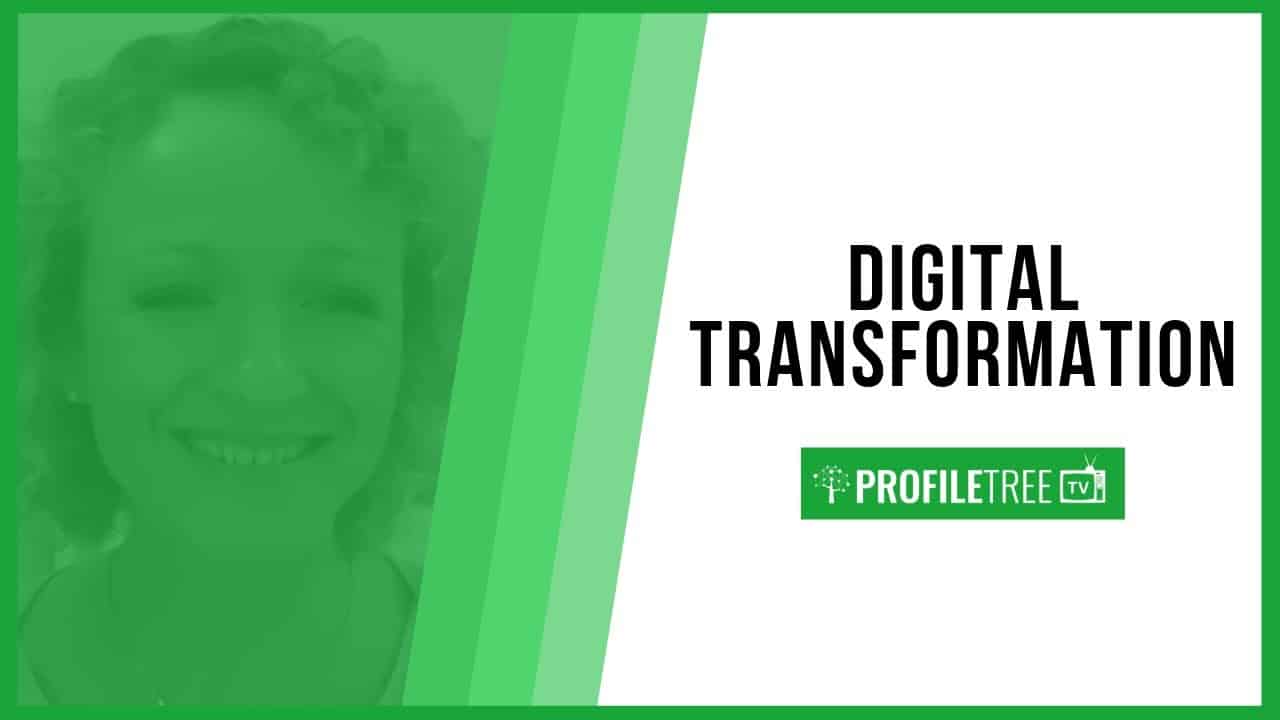 The term 'digital transformation' is one which has become increasingly prominent over recent years, with many companies claiming to offer the service, when in reality they will be recommending their own products. For Louise, this approach doesn't meet her definition of digital transformation. Rather, digital transformation entails the entire journey of bringing a business from one position to another.
Digital is Business, Business is Digital
In many cases, this journey begins with meeting a business or organisation's IT team and hearing their experiences. "I would then speak with sales teams, identifying where exactly that company wants to be," she explains. She then highlights digital strategy, and how this is fundamentally inseparable from the idea of a general business strategy. She recalls her early days in digital transformation, when businesses simply wanted a website. "It was then about asking them why they want a website – for what purpose? Is it a showcase? Is it for brand awareness? Are you trying to drive eCommerce? They see digital as an add-on as opposed to their actual strategy," she explains.
One of the benefits of working in digital transformation is that working across such a broad range of industries gives you insight into what they do, and the challenges that they face. "The issue is that many of these industries may be highly specialised – think highly skilled industries like engineering, for example. In digital transformation, you do run a risk of becoming pigeon-holed within a particular industry. However, many of the skills in digital transformation are transferable and can be carried over from industry to industry. You need to switch your mind between various revenue models and growth plans," explains Louise.
For Louise, the issue of leadership is one of the most important in the field of digital transformation. "I've worked with companies where you can immediately see that the CEO doesn't believe in it, and people will then go back to what they know. If you don't have that, it just goes back to the way you always did things. It's about changing mindsets and changing habits. I hate saying top-down, as relationships in workplaces have changed a lot over recent years. But certainly, change must be driven at the top, just as it is through all levels of the business."
Concluding our discussion, Louise highlights the vision of an entrepreneur on their way to ultimate success:
"The vision a lot of entrepreneurs will have is that they will see beyond what exists, challenging the status quo of what it is now and what it could be. Even if it doesn't exist presently, they'll be asking themselves how they can do things differently."
*Those wishing to learn more about the importance of digital transformation can reach out to Louise O'Conor directly on Twitter or LinkedIn*

Our interview with Louise O'Conor joins Business Leaders, a YouTube series recently recognised with the Best Content Marketing Award for Single Video Series at the Inaugural Irish Content Marketing Awards. To pitch your brand or organisation to take part in our series or to discover how video marketing can improve your online prospects, get in touch with our expert team today.