The outbreak of the Covid-19 pandemic has thrown businesses around the world into a period of unprecedented uncertainty. As we learn more about the situation, current trends suggest that the virus has encouraged a renewed awareness of the importance of environmental sustainability and air pollution to our health and welfare. But how can we bring this new awareness into business? In the latest in our series of remote interviews, we catch up with Dublin-based fashion designer Jennifer Rothwell to talk about sustainability and branding in fashion.
Born in New York and raised in Ireland, Jennifer has her current base of operations in Dublin, the country's bustling cosmopolitan capital. She returned to the Big Apple after completing her education, working in fashion in some of the city's most exciting and well-established creative environments. She then returned to Dublin to establish her own fashion brand – a real symbol of progress when she remembers her earliest moments of creativity, scribbling pictures of roses into childhood drawing pads. Jennifer's arrival to her home country coincided with the Celtic Tiger boom and the historic recession which followed.
The Path Less Travelled
But how did Jennifer reach the point of launching her own fashion brand? The designer recalls observing her friends, who flocked to complete secretarial courses and enter banking careers. "I wanted something a little bit different – something that wasn't just your 9-5 job. I wanted something where I could dress as I pleased – I suppose a lot of people would simply call it refusing to grow up!" she laughs. This was despite the career advice given to her by her school, who insisted that she wouldn't succeed in fashion. Jennifer looks back on those days with a smile.
Launching her own line of clothing did come with some challenges. Indeed, looking outside of Ireland in order to grow the business has certainly been one of them. "I'm really looking outside of Ireland, and I think you have to do that. Unless you're doing huge quantities at low prices, you won't have that level of success. I hope that attitudes are changing towards fashion, so they buy less garments, but the garments they do buy are higher quality," she explains. The topic of buying less garments has become increasingly prominent over recent years, as the impact of the fashion industry on climate change becomes more and more obvious.
Part of the solution to this issue is by producing garments that are high-quality, beautiful and most importantly: memorable. Jennifer strives to achieve this by using her creations to promote Irish heritage and culture – a culture that is brimming with colour, patterns and intricate fine lines. "Irish people in Ireland don't often appreciate this. Things like the Book of Kells reproduced look tacky. So, I thought I'd do my own by looking at inspirations from the Book of Kells and the General Post Office in the Easter Rising of 1916. Looking at amazing things about Ireland and doing my own interpretation of those through fashion – that's what I do."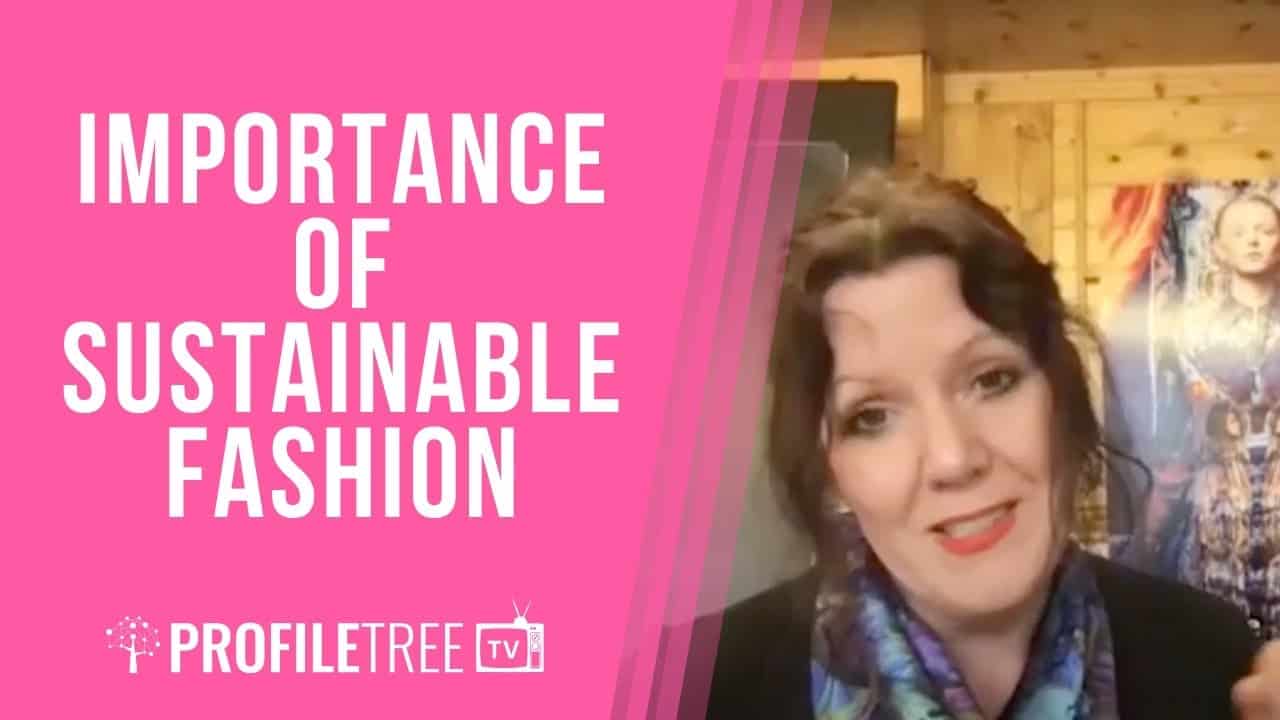 Sustainable Fashion: A Philosophy
Sustainability is at the core of Jennifer's approach to fashion design, and she largely abides by this by keeping waste to an absolute minimum. She highlights a recent example of a customer who approached her around making face masks that offered protection with style. "The debate on face masks is still out, and it had been years since I'd revisited a sewing machine. But I decided to go for it – I had beautiful material there to use that I just didn't want to throw out. I really think that's what it's all about," she adds, "and I get such a buzz out of it, and turning something that has been discarded into something beautiful is amazing."
Jennifer's first batch of protective masks were a big hit, and she immediately looked towards social media to throw more momentum behind the idea. "We did a special giveaway on social media, and we're going to announce the winners. Then we will officially announce that we're selling them. They are already online, and all of these can be viewed on our official website. We'll be doing ones for gentlemen too – because we can't leave the men out!" she laughs.
According to the fashionista, there's a world of benefits when buying from an independent designer. "They want to buy from the designer versus going through a chain like amazon. They feel better about buying from an independent designer because they are helping that designer. They are helping the local community that designer works in.
"Any money I get paid goes back into the economy. I don't even do holidays – I have a caravan down in Wexford!"
Those wishing to learn more about Jennifer Rothwell's designs can view her full range of garments via the official website. The designer can also be followed on Instagram.
Our remote interview with Jennifer Rothwell joins our award-winning Business Leader series, recently recognised with the Best Content Marketing Award for a Video Series at the Inaugural Irish Content Marketing Awards. To pitch your brand to our series or to discover how our digital marketing services can transform your online business, get in touch with our team today.