Sparking and supporting young people's interest in technology is how our future economy will thrive. But how is this done?
This week, as part of our Business Leaders series, our host Ciaran Connolly speaks with Roger Warnock, Director of The Bytes Project in Belfast.
In the interview, the pair discuss how the charity and technology sectors combine to inspire young people and improve their employability.
To find out more, watch the full interview below or read on for the highlights.
How Does a Charity Inspire Young People in Technology?
Roger Warnock, current Director of Bytes, is passionate about helping vulnerable young people. But how did he get on this path? Believe it or not, it was Roger's experience in the corporate sector that made him take the leap.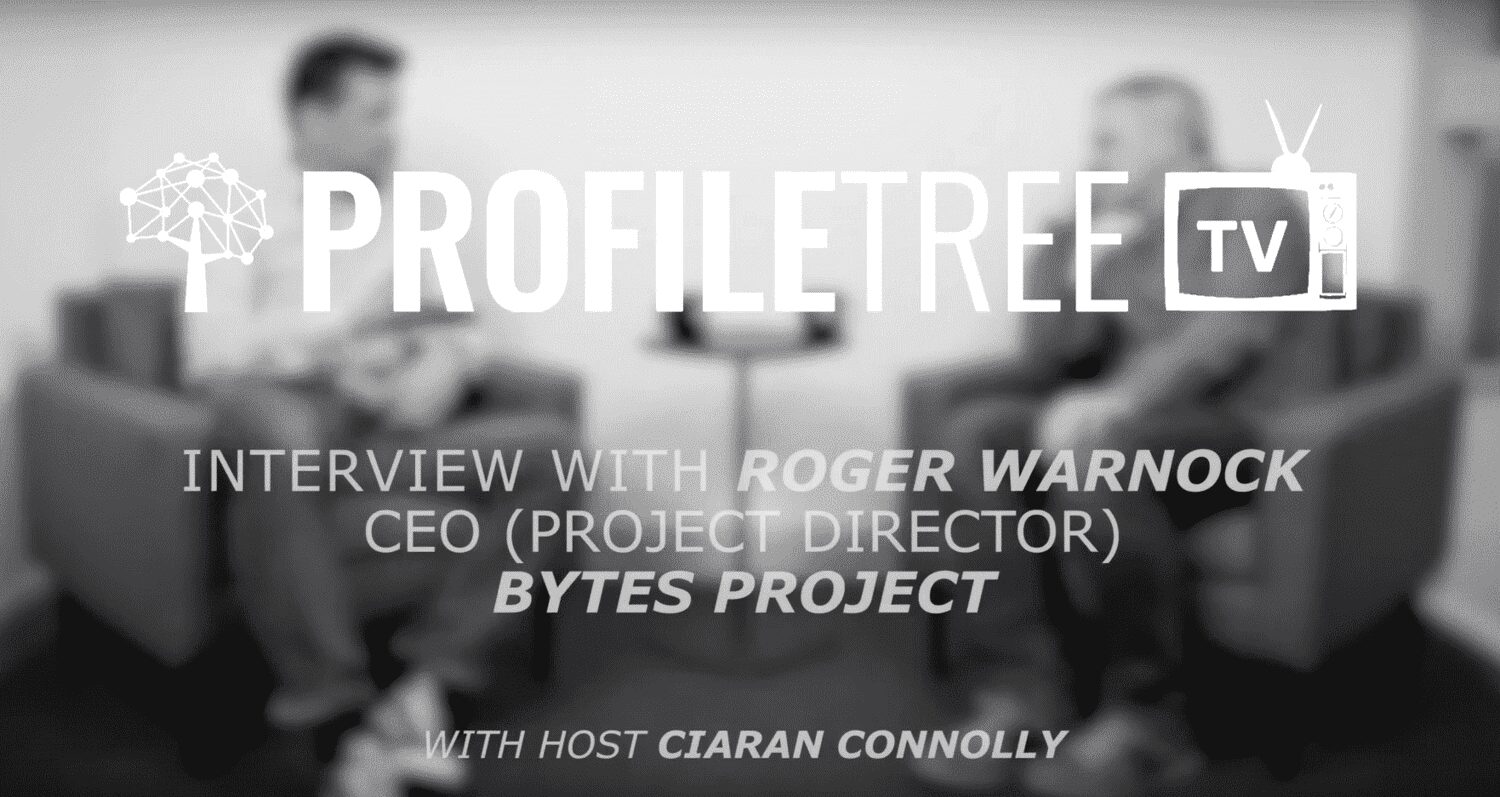 "I had been around the social enterprise sector for 20 years. Prior to that, I ran businesses and was in the corporate world.
"I saw the light, and left the corporate world for all the bad things it is and got into the charity sector.
"I worked with Young Foundations and The Prince's Trust over the years, which got me to where I am now."
The Bytes Project is a charity that uses technology to work with vulnerable young people, to show them how to get into technology jobs in Northern Ireland.
Explaining how the charity came about, Roger says it has been a core supporter since the nineties, originally helping children throughout The Troubles.
"The Bytes Project has been around since 1993. It came out of a project in the States called Bytes for Bullets. So obviously back in 1993 – we had The Troubles – so it was seen as a model to bring to Northern Ireland to work with vulnerable young people.
"It had a really impressive group of people working with it – Apple was involved in funding the organisation – and it has just gone from there, helping young people get into technology through skills and training."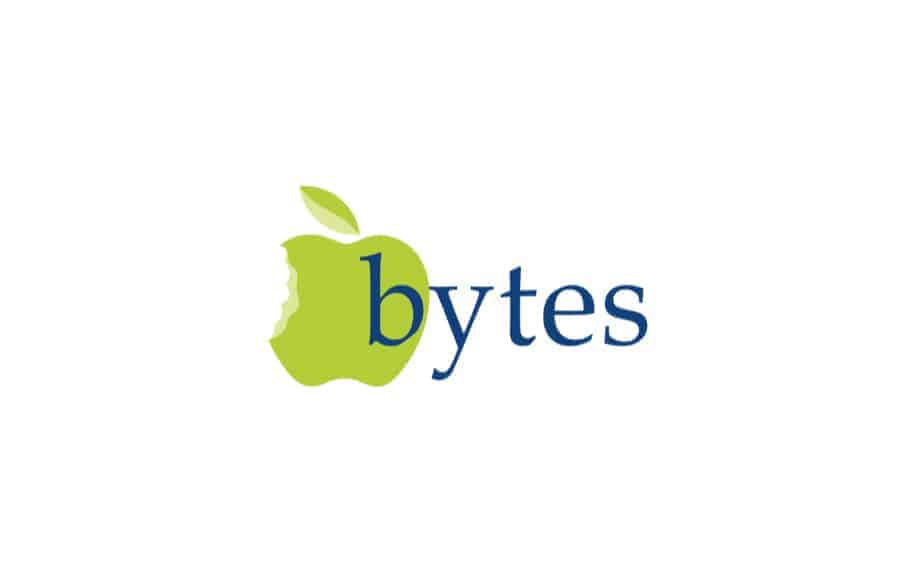 The Use of Social Innovation
Innovation is how our industries move forward and remain competitive, as Roger states.
"If you think of innovation in the real world, we need that to progress as a society. But the backdraft of that is the social issues that come with it – those young people who don't get the jobs or have the education – so how do you make it work for them? That's where social innovation comes in."
Having worked in the social enterprise sector, Roger states that social innovation is the way forward in developing and deploying effective solutions to challenging social issues.
"I have always been interested in innovation and technology in general. But I always wanted to know how we could use it to solve social issues in Northern Ireland and further afield.
"Social innovation is just a different way of using innovation to solve social issues in society. It is finding new, novel ways of tackling social issues."
Roger emphasises how social innovation is "totally multisectoral too, which is so important". Private companies can also take part in boosting young people's prospects – not just charities.
Social Innovation Through Technology
The Bytes Project conducts social innovation with technology at the forefront. Whether it be teaching insightful classes – or hosting collaborative clubs.
Providing an insight into the ways technology can be used, Roger uses social media as an example.
"Technology can be used in simple ways – like Facebook for young people to express their views. Or teaching young people how to use digital media, to put a video on YouTube that raises awareness of social issues.
"At the moment, we are designing our own technology to develop a platform where we can listen to these voices and see this work. This way, the young people are benefiting from learning valuable skills, and the public are benefiting from valuable content that's created."
Through this innovative method, the charity is aiming to reach and empower a wider audience of young people.
As Roger iterates: "We want to use video content to tell people about the Bytes story and for young people to share their stories."

What The Bytes Project Offers
As Roger effortlessly puts it: "Bytes is about inspiring young changemakers to hack their world for good."
Improving digital skills and social innovation within the community can draw passion and enthusiasm for young people's future professional lives. Bytes has a large number of programmes suitable for a variety of ages, covering a wide range of areas that young people may be interested in and suited to.
Helping children from as young as 8 years old, The Bytes Project aims to include young people of all abilities and backgrounds.
"We start with young children around age 8 with our Megabytes club – which starts to get them thinking about robotics and coding – all those basics of technology.
"We even have our Girl Code programme, which aims to introduce girls aged 11-16 to tech and computing."
The charity also offers programmes that are aimed at encouraging cross-community collaboration with young people, through their 'Peace Bytes' programme.
The Bytes approach is underpinned with 1:1 mentoring and personal development opportunities, so that young people discover practical and constructive ways forward, availing of qualification and up-skilling opportunities to increase confidence and create positive pathways for their future.
In 2019/20, Bytes engaged directly with more than 1,200 young people in Northern Ireland in a variety of contexts. This work included on-street youth work, schools and youth clubs, homeless hostels, youth justice settings, employment and training programmes, EU PEACE IV Good Relations schemes and smaller, targeting programmes of short term engagement.
To discover more about The Bytes Project and how it can help young people with employability in the tech industry – watch the full Business Leaders interview.
To find out more about charity and its innovative work, check out The Bytes Project's website.
Become a Part of Our Business Leaders Series
Interested in featuring on our Business Leaders series? In our acclaimed series, we share amazing advice, tips and stories from business owners, managers and senior leaders.
From growing your business to looking after your staff, new industry insights and innovative ideas – we cover everything to inspire professionals across all sectors. If you want to become a part of it, simply drop us a message.